Inspired by freedom and adventure, interior designer and stylist Shannon Fricke's latest bedding collection, 'Let's Run Amok,'  is brimming with exotic pattern, colour and a solid boho vibe.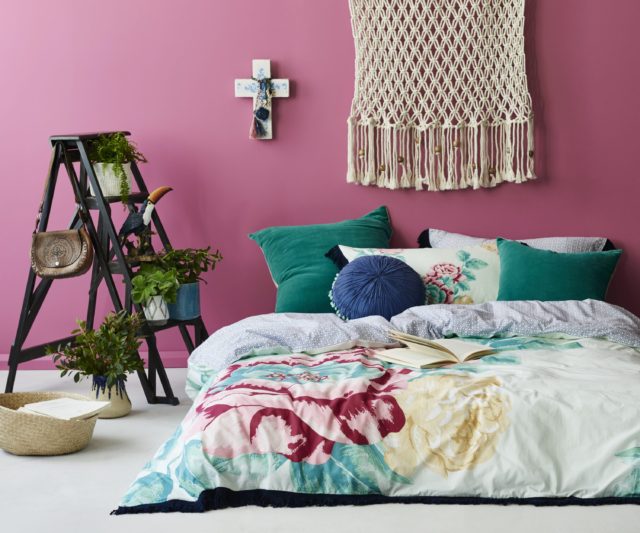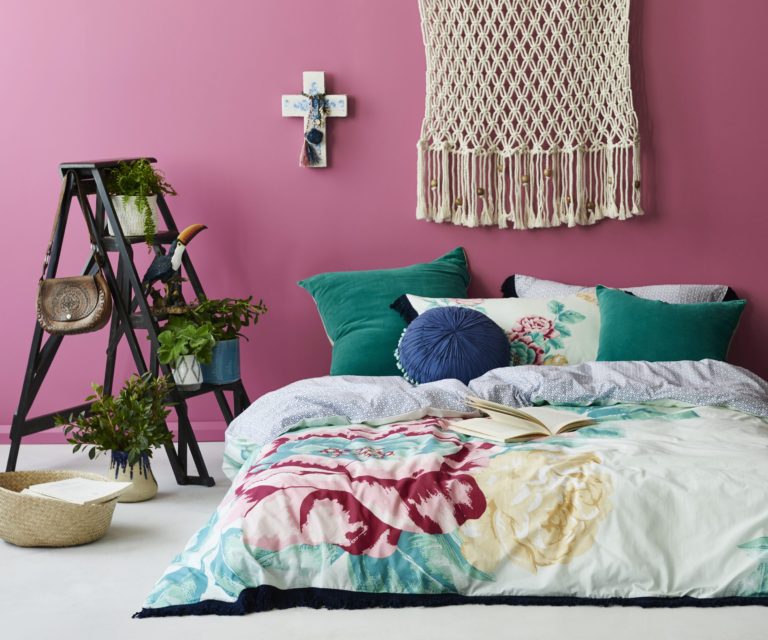 Feminine but not girly, we love the giant floral print with black fringing – the pops of burgundy and jade green really accentuates the over-sized, statement blooms.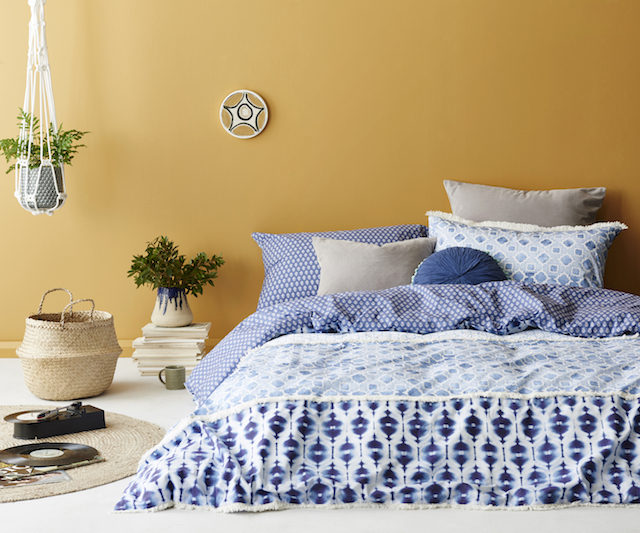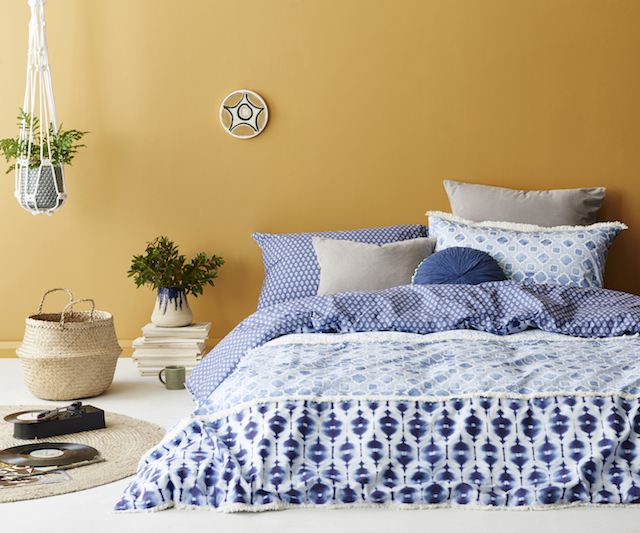 Evoking far-flung corners of the globe, the range features Moroccan motifs and Indian-inspired patterns in a colour palette of cool blue, pink and rich green.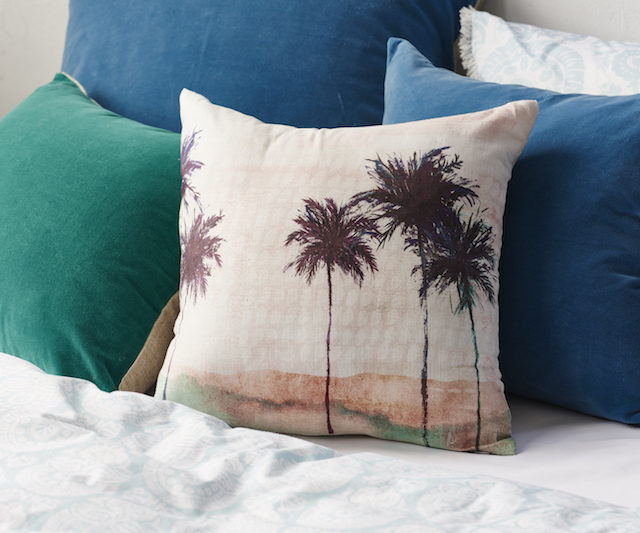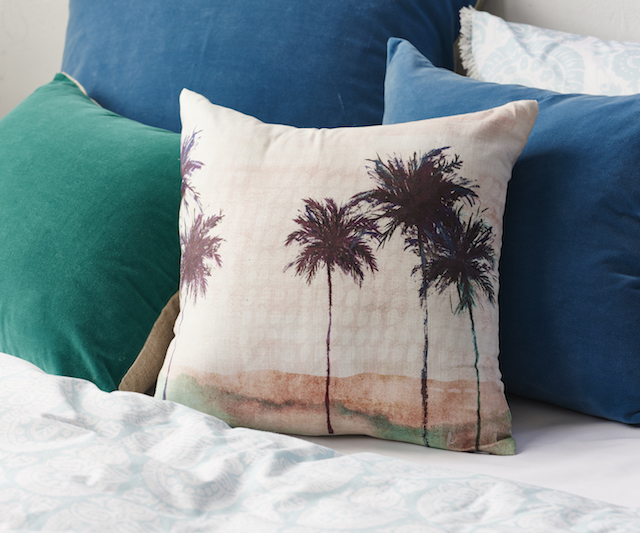 Eschewing the subdued tones that we often find in winter collections, this fresh, vibrant range also boasts some lovely mix-and-match velvet cushions too.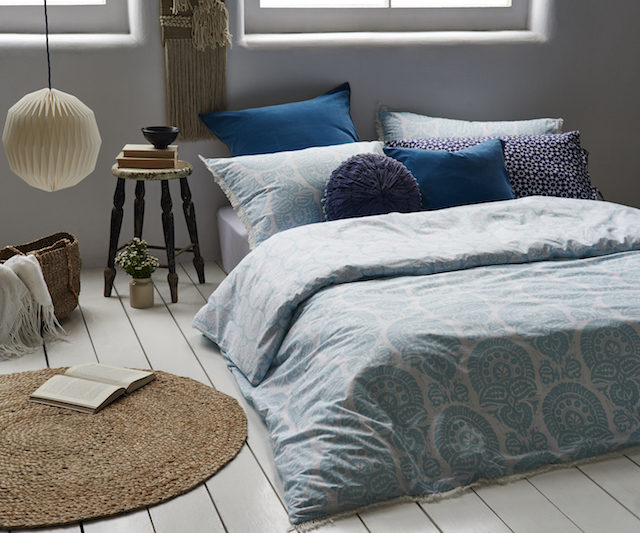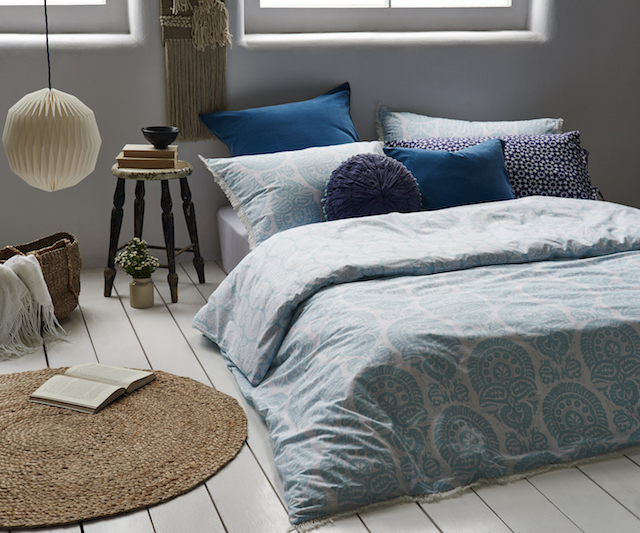 See here for more.