Sponsored by Intrim
In no small part due to the current season of The Block, modern country interiors are in vogue again. But the look is hardly new. In fact, it's its timelessness and classic appeal that makes it a winner. We've rounded up some stunning projects to inspire you if you've been thinking of embracing the look.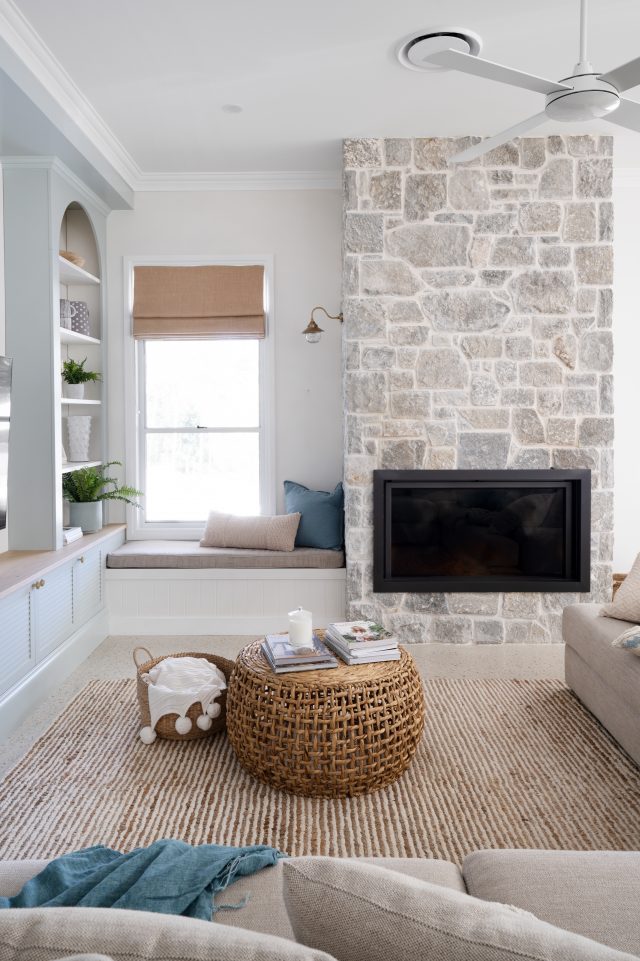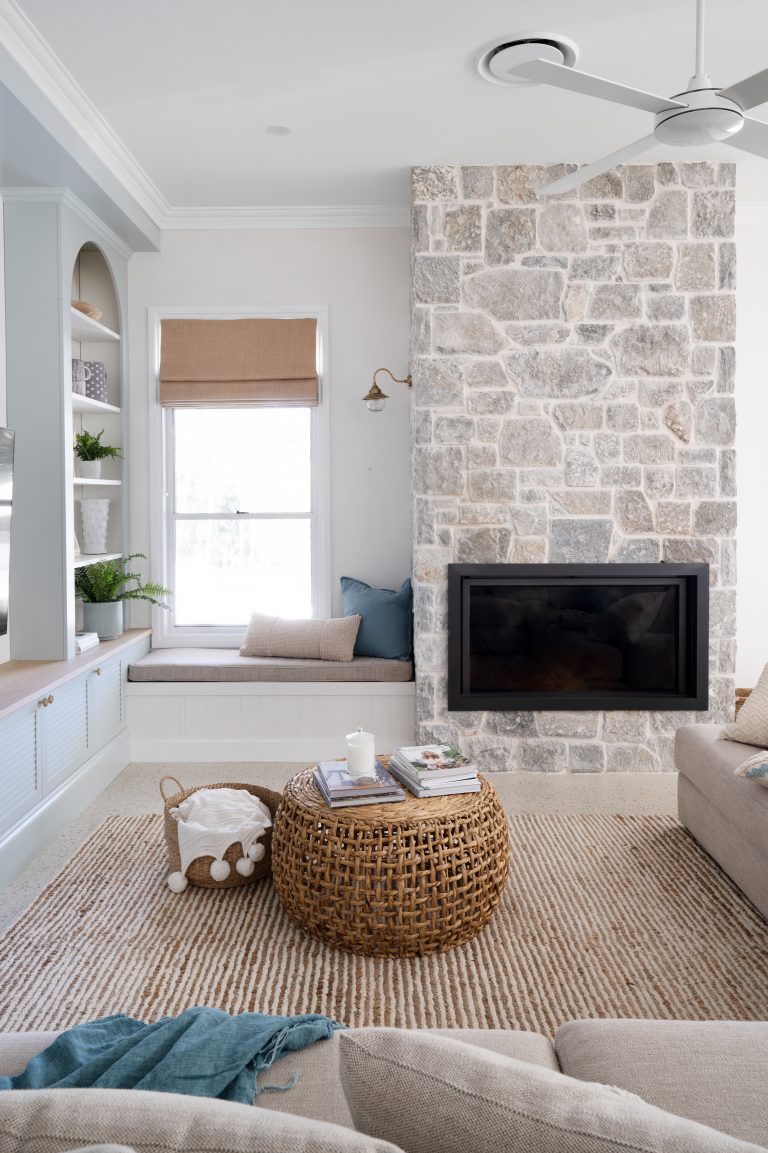 The modern country style is a huge part of builder Rachael Turner's work at Front Porch Properties. "I think the appeal is a fusion of old and new which is good, because everything feels modern, fresh, clean lined and sophisticated, but then it's got that kind of homey charm which is so endearing and lovely to live in, and the feeling of it is just so warm."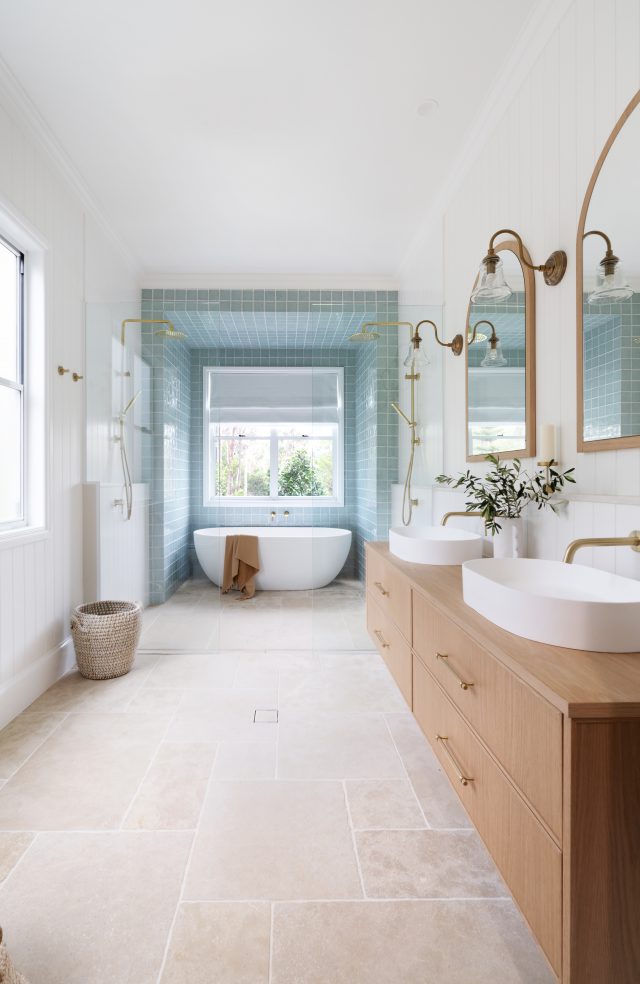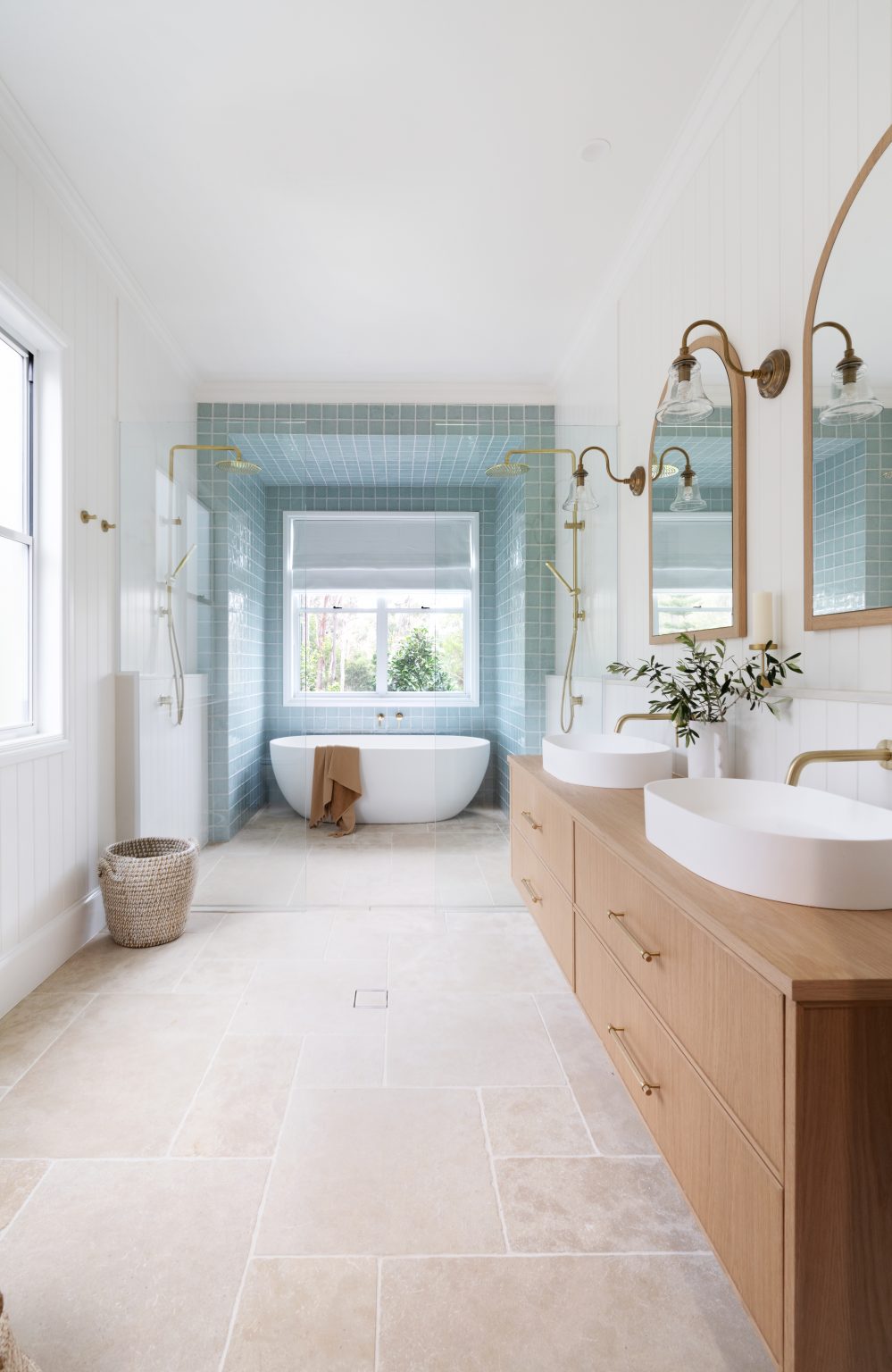 While Rachael doesn't own a TV, her colleagues keep her up to date on The Block and its country focus. "I think it makes a nice change that they've steered across in this direction this season, and the one thing I love is that through all the style trends that have come and gone over the years, people still love to revert back to country. There's just something about it; a timeless charm that resonates with most people."
A long time user and fan of Intrim timber mouldings, she says they play a huge part in pretty much every project she does. "They're often overlooked when planning a reno, but for us, using mouldings is one of our signature traits."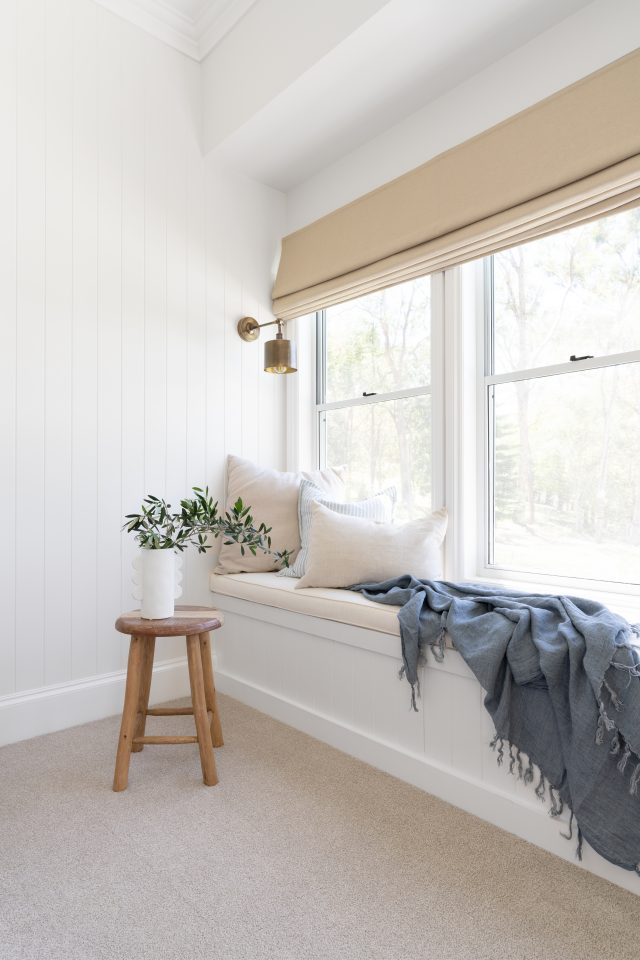 In her Brookfield Project in Queensland, (pictured), she wanted a tall skirting board with simple detailing to work with the modern farmhouse look. "I love a 185mm profile as it just adds a little bit of luxury to any wall and finishes it off beautifully. We always use a matching architrave for our door and window trims too."
They used the same 185mm skirting boards to customise some of the feature cabinetry in the living room and pantry. "This brought such a lovely cohesion to where the skirting met with the cabinetry; a simple detail but it really elevated the cabinetry."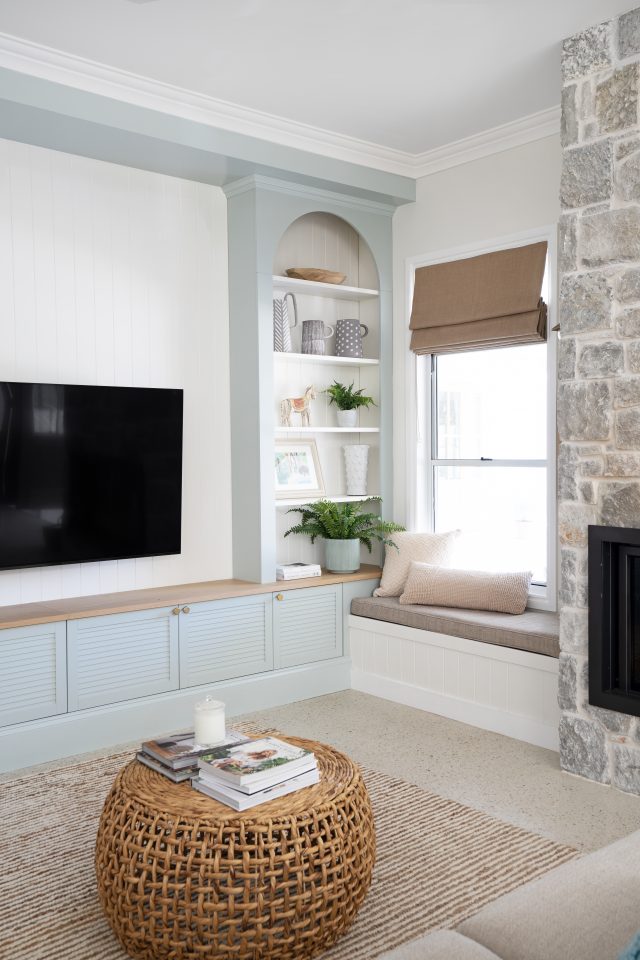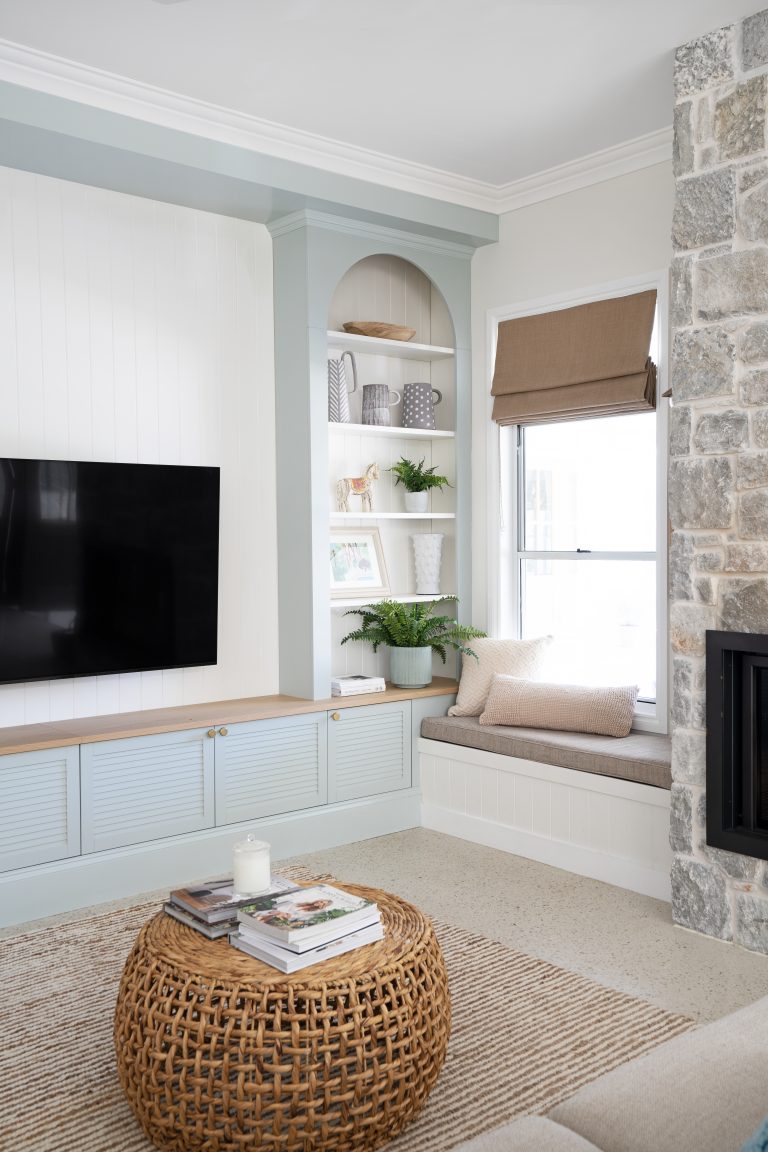 Ultimately, Rachael says you can use the modern country style in any home, even a really contemporary one. "You can make it warmer just by styling it with a modern country feel."
Intrim products used: SK1006 skirting board in 185 x 18mm | SK1006 architraves in 66 x 18mm | DAR in 66 x 12mm
For tips on how to customise your cabinetry using skirting boards, watch Rachael's video:
Andrew Terevenar of AFT Building Solutions loves modern country too. "It should have a homely, warm feeling. Each room should feel inviting and cosy, and whites and warm tones should be consistent throughout the home. I believe the only modern components should be in the technology, appliances and fixtures used. In essence the home should feel that it has character and soul."
AFT Building Solutions used a lot of mouldings in their Australian Coastal Sanctuary project (pictured) in south western NSW.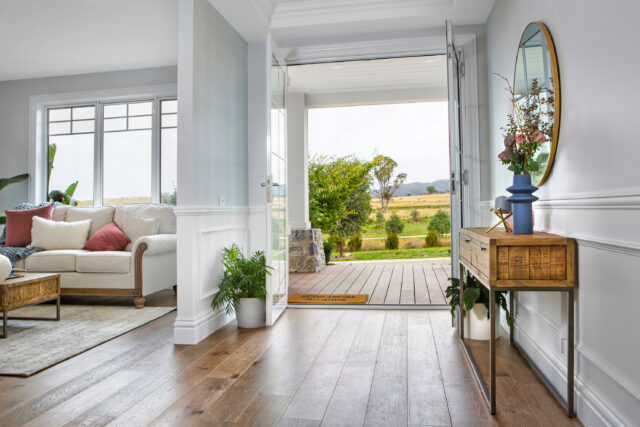 And whether you're on acreage or in the burbs, Andrew says walking into a country style home should feel like an escape from the daily grind. "Generally, the country style home is accented with warm, bright tones and filled with natural light which can make a massive difference to someone's wellbeing and general mood.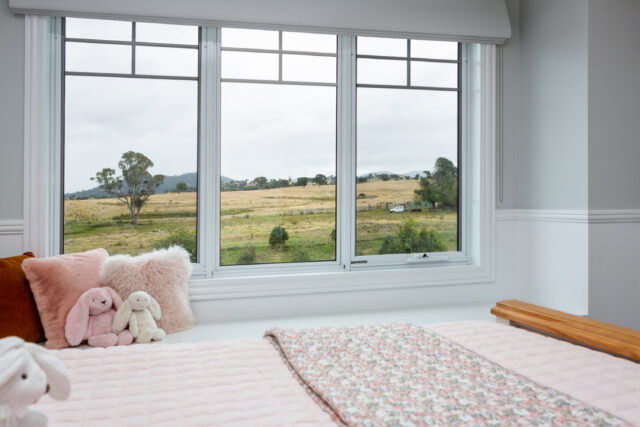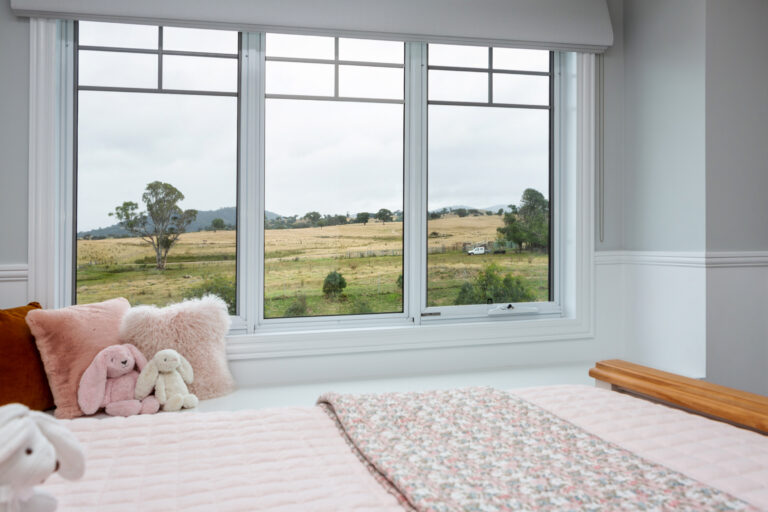 "I believe any home can be modern country if the house is done right with the right feel and design. Personally, I love the French country look so obviously chair rails and wainscoting are a must but I have seen some fantastic projects using just mixes of VJ board and natural timbers."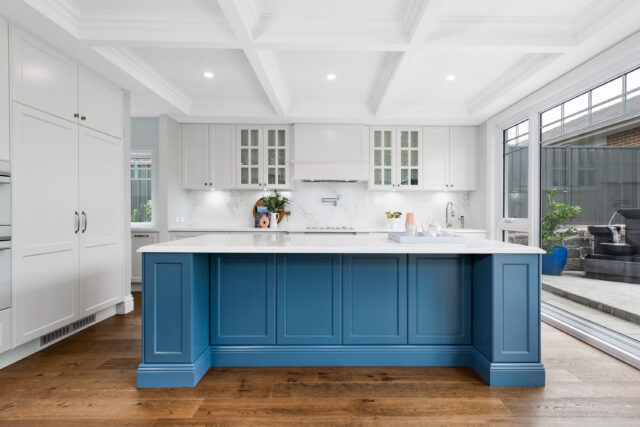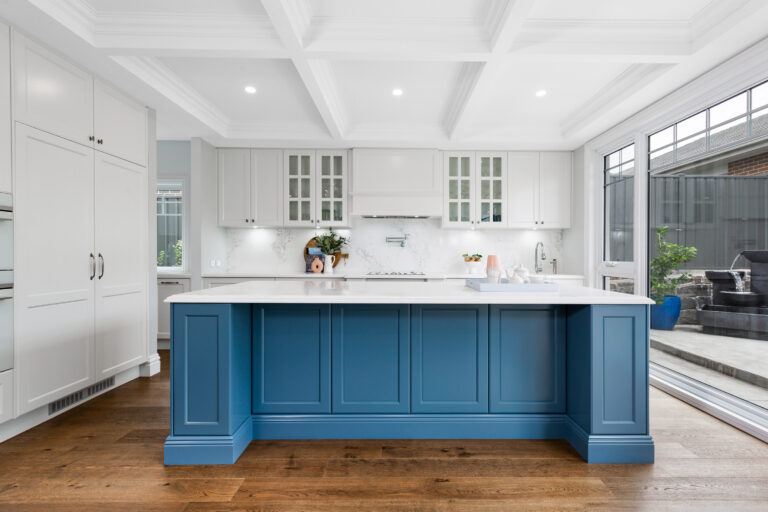 Intrim products used: SK945B skirting boards in 185mm and architraves in 90mm | IN32 inlay mould and CR22 chair rail to create wainscoting
This NSW Southern Highlands country barn and cottage (below) by Cottonwood & Co is giving us all the country feels and has all the trimmings (pardon the pun!).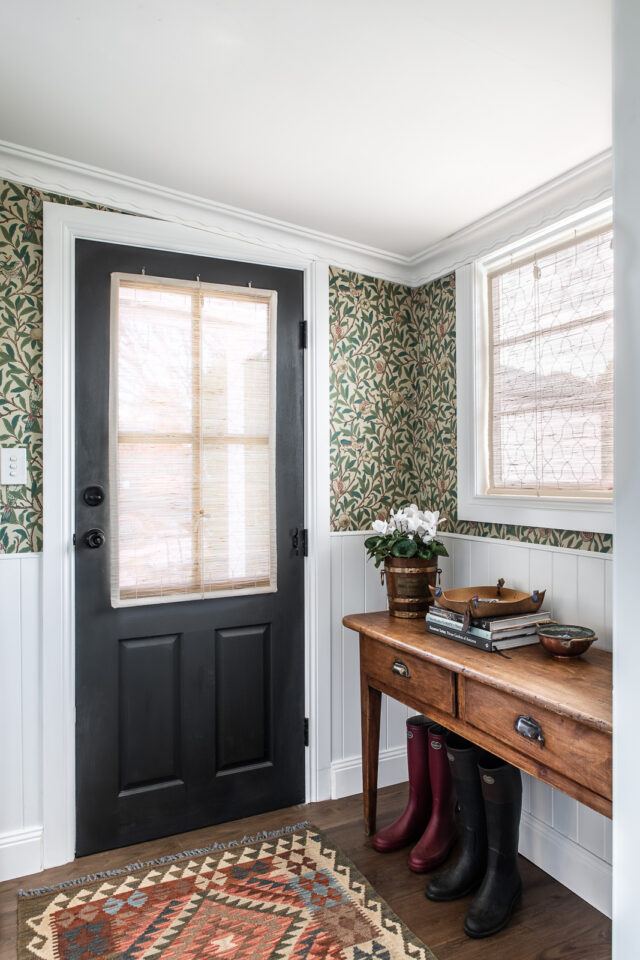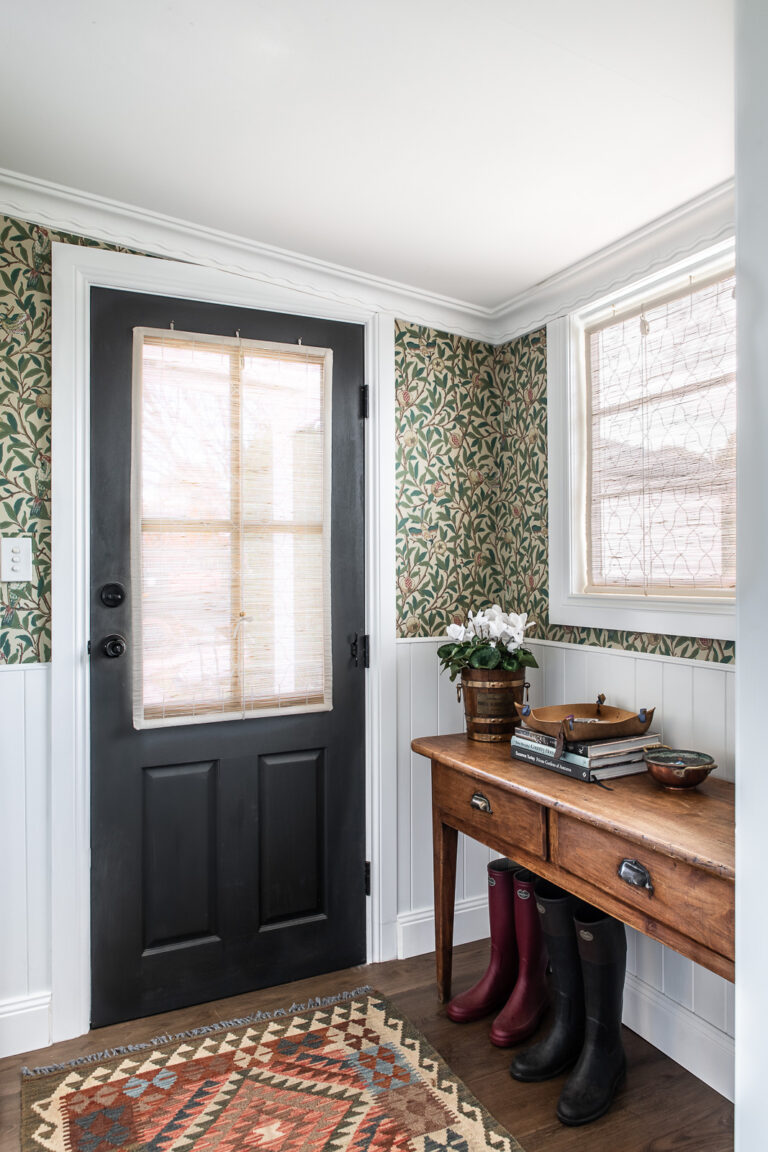 "The cottage dated back to around the 1940s/50s so had some lovely old character details like beautiful cornices and ceiling roses, but unfortunately over the years it had undergone a number of basic and unsympathetic updates which weren't in keeping with its original character," says interior designer Nicki Dobrzynski.
"It therefore felt important that we put back some of those original details, like the lovely detailed skirting and architrave mouldings from Intrim, as well as the VJ boards which reinforce that country cottage look. I love using VJ board as it's a more modern version of traditional headboard but still very classic and suits both traditional or contemporary settings."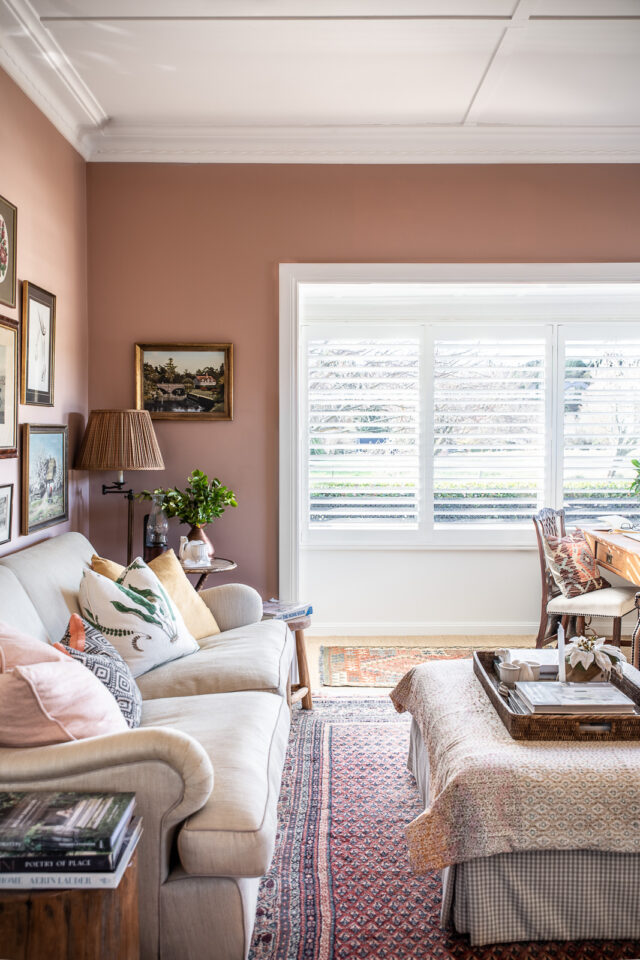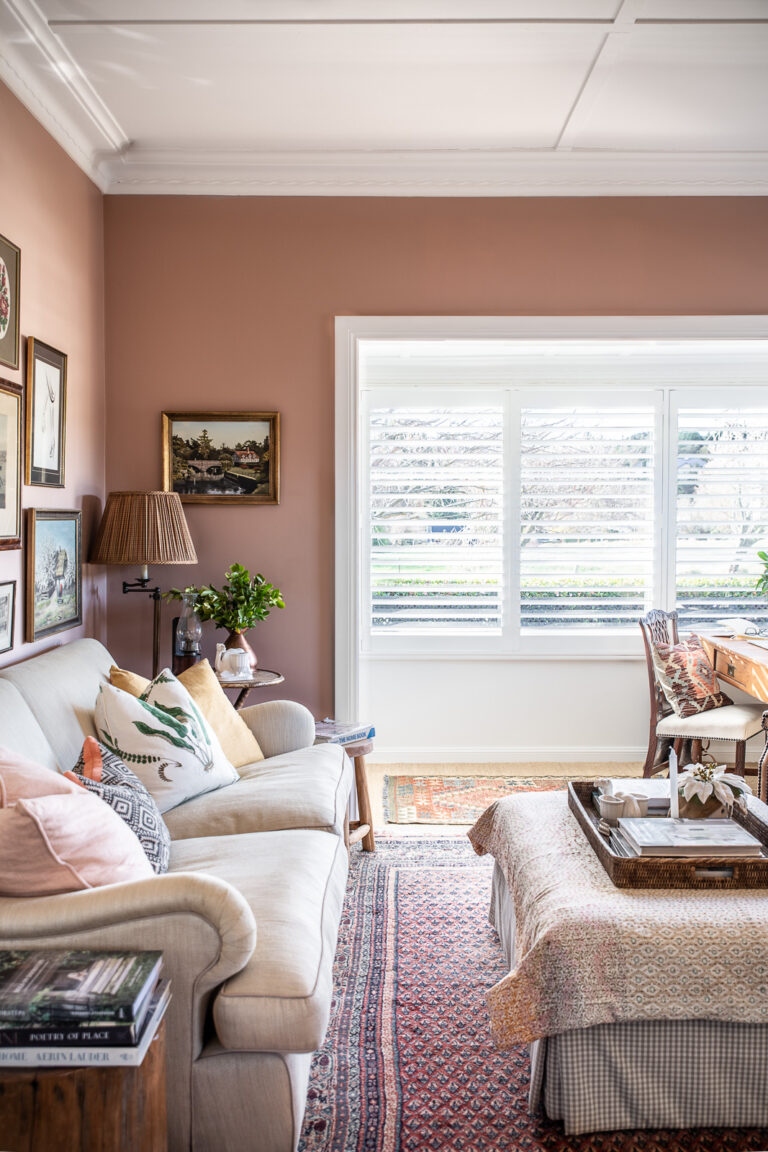 Nicki says the modern country look calls for matte finishes and weathered materials over highly polished and perfect surfaces. "Country homes are all about comfort, practicality, architectural charm, and a collected, laid back look. The modern country home tends to have more vintage and antique pieces, but also found and collected objects."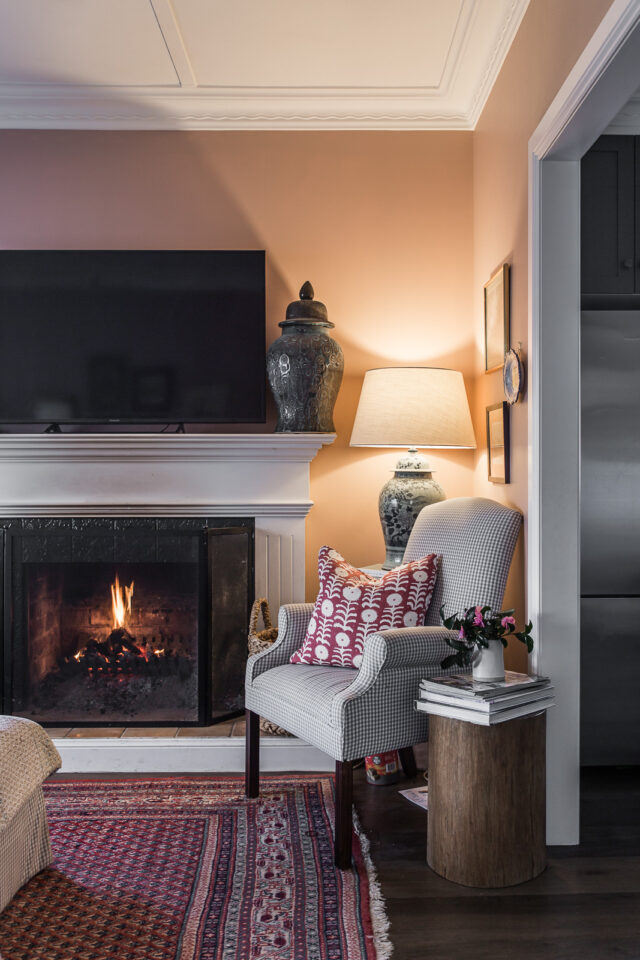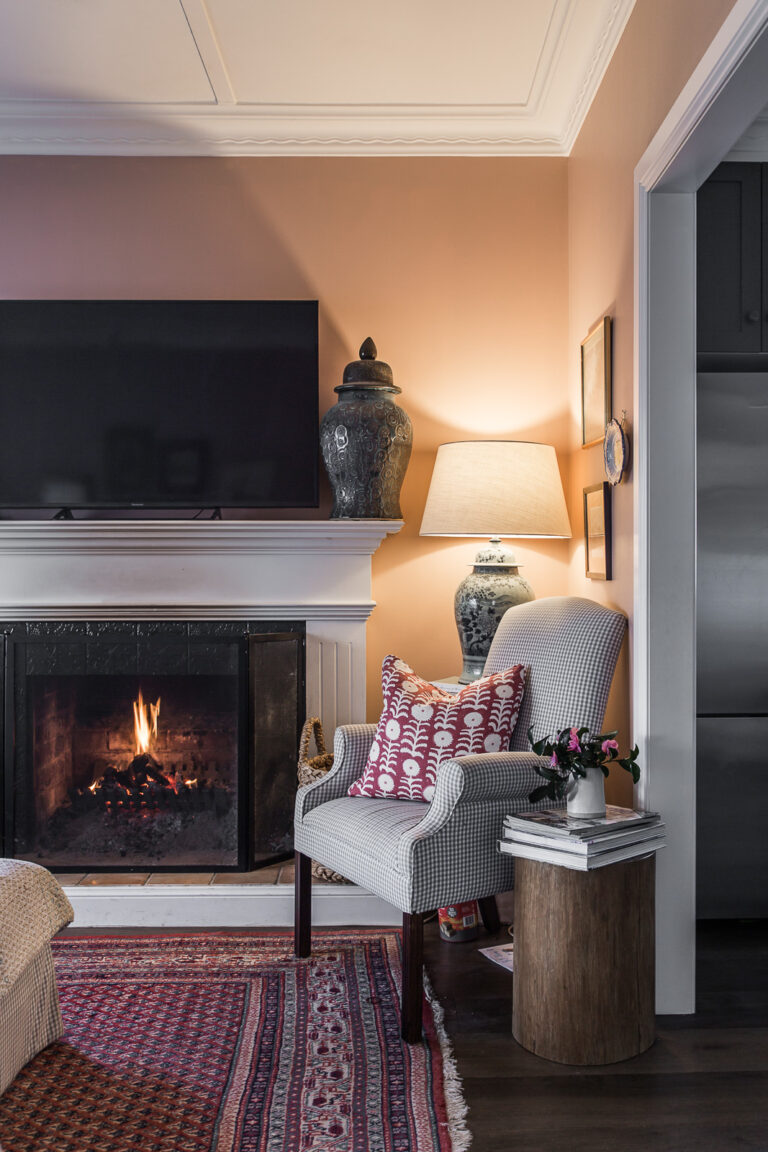 She added that while any home can embrace elements of modern country, you need to be careful not to overdo it or your interior can end up feeling too much like a theme. "I personally believe the most successful interiors respond to, and connect with, the landscape and environment they're in as well as the homeowner's personal style and taste. It'll feel inauthentic if you try to create a particular style when the architecture and setting don't relate to one another. If you're in the city and love the modern country look, my advice would be to keep things a little more restrained."
Intrim products used: SK99 skirting boards and VJ Board Pro 150
And last but not least, take a peek inside this Bowral country retreat by Warren Harris Building.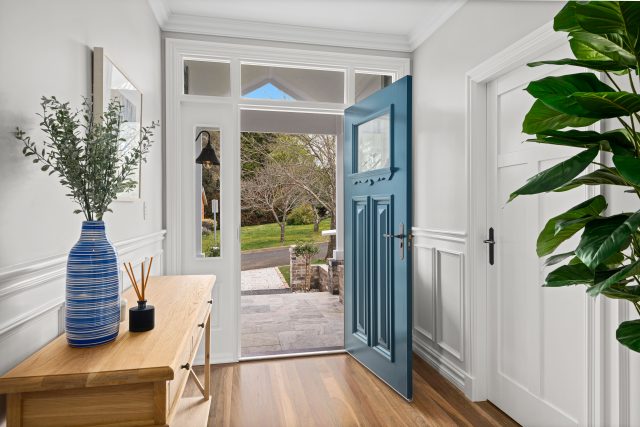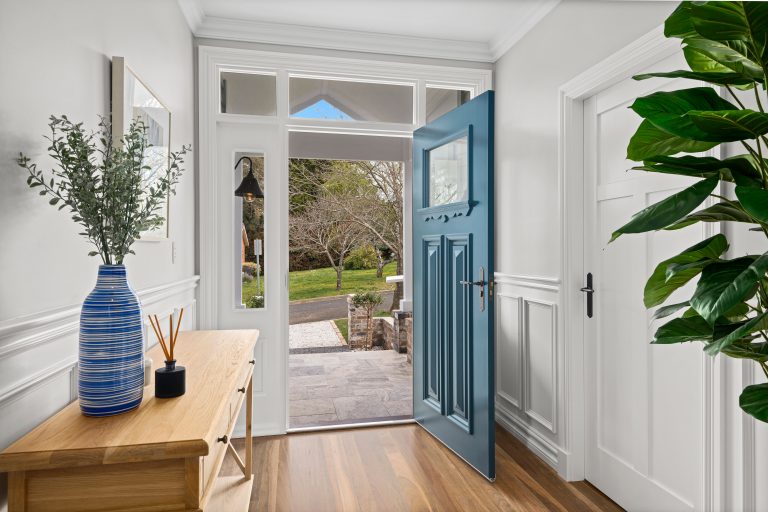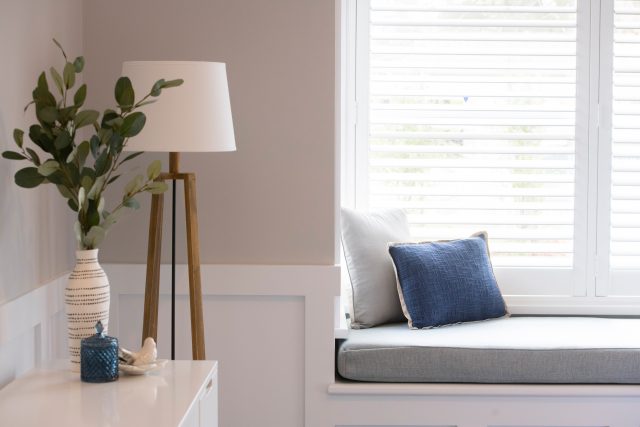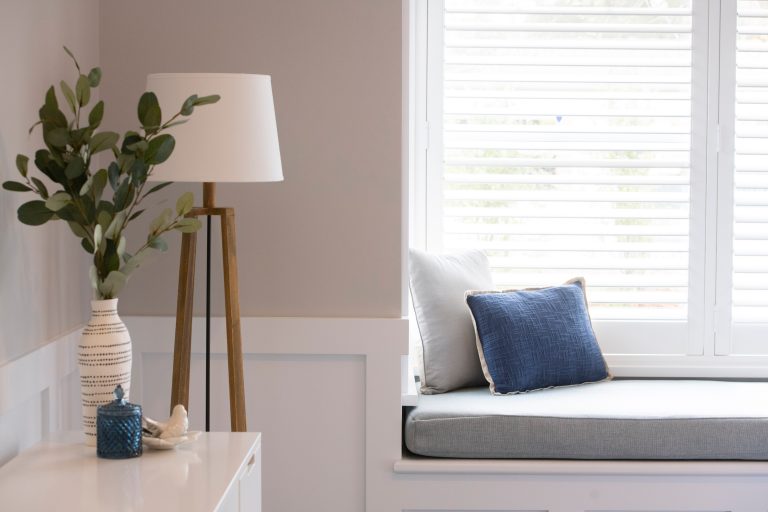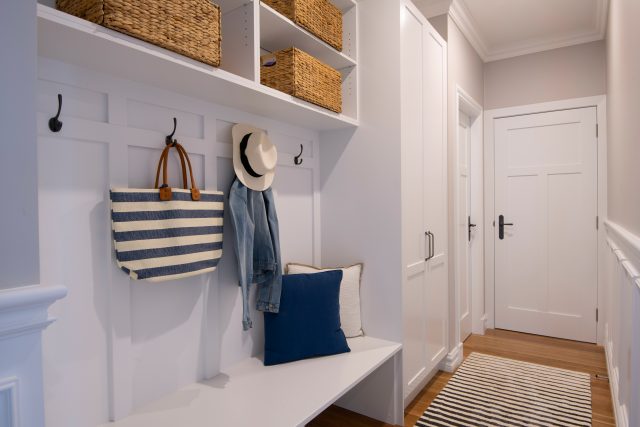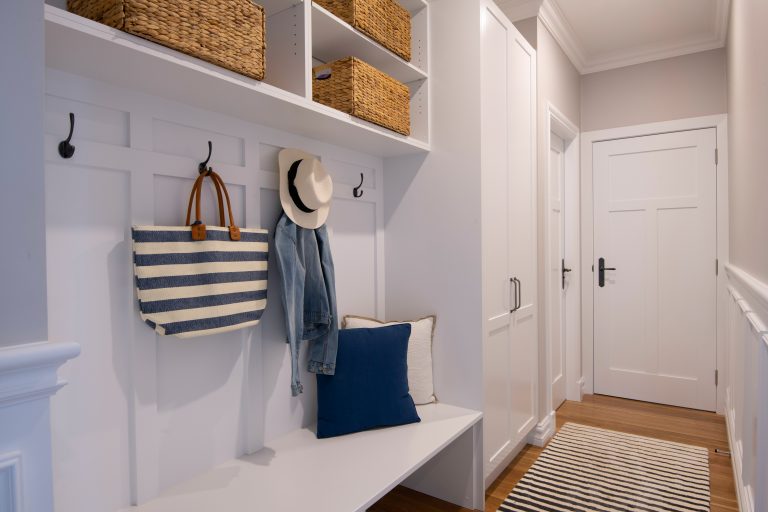 Intrim products used: SK452 135 x 18mm skirting boards | SK937 90 x 18mm architraves | wainscoting created from CR204 chair rail and IN32 inlay mould
Check out the full Intrim range online
For more details on each of the above projects: Front Porch Properties | AFT Building Solutions | Cottonwood & Co | Warren Harris Building