Architect and builder Josh White, of Spa Country Builders, had always been drawn to this 1884 historic church in Yandoit, Victoria, until eventually he purchased and completely transformed it. "It was basically a dream project for any builder. I had previously walked through the building when I was 18 years old and thought 'wow this would make a great house'. It's a well-known local landmark and is close to where I live, but little did I know that I would one day be able to turn it into a grand building."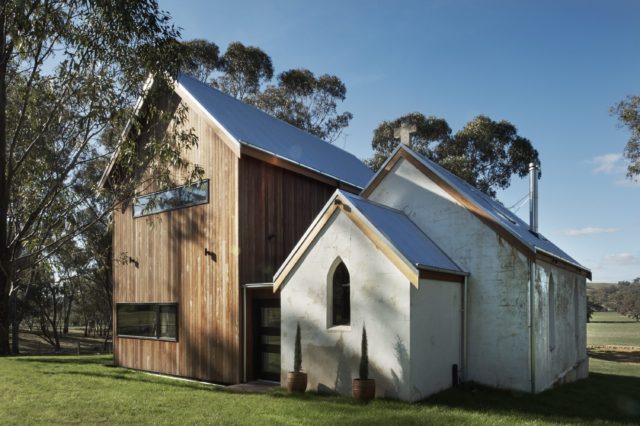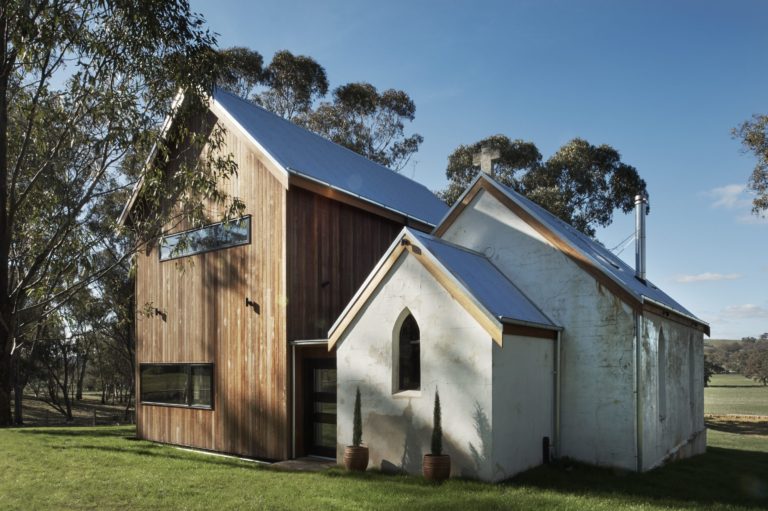 Constructed in 1884 by Giacomo Sartori, the Catholic church had fallen into disrepair until Josh began the dramatic transformation into a two-story home. The new extension's roofline mirrors the church's making for a cohesive whole. "The property had a heritage overlay, but it was at the bottom of the scale and really only affected the external colour of the building which we didn't touch. This allowed us to significantly change the use of the building from a church to a dwelling. The design brief was to work with existing roof lines and to not cut up the existing nave but rather keep it as a whole space," says Josh.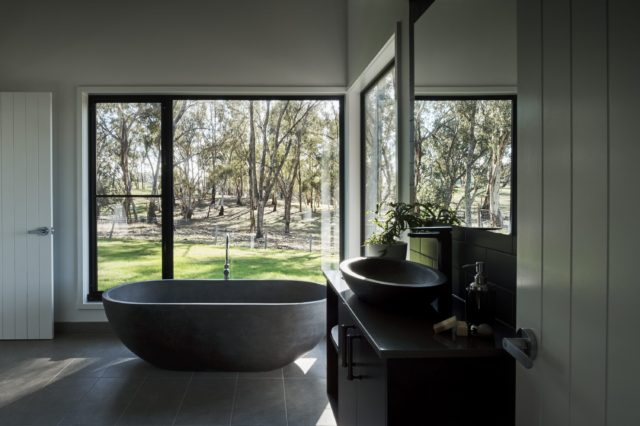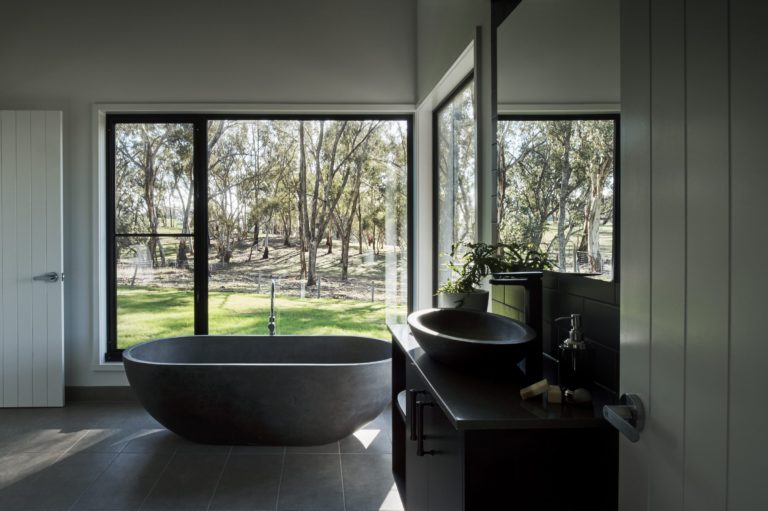 "I borrowed some design ideas from traditional churches by using dark floor boards and white walls. I didn't want to put blonde bleach floorboards down and instead opted for a dark oak hue," says Josh of the property that is now owned by a young family who use it as a holiday home.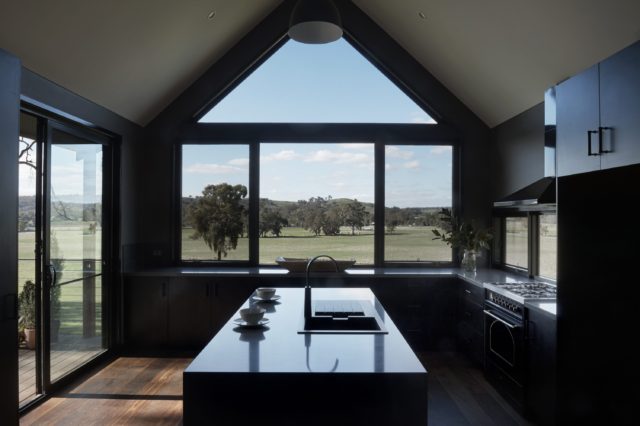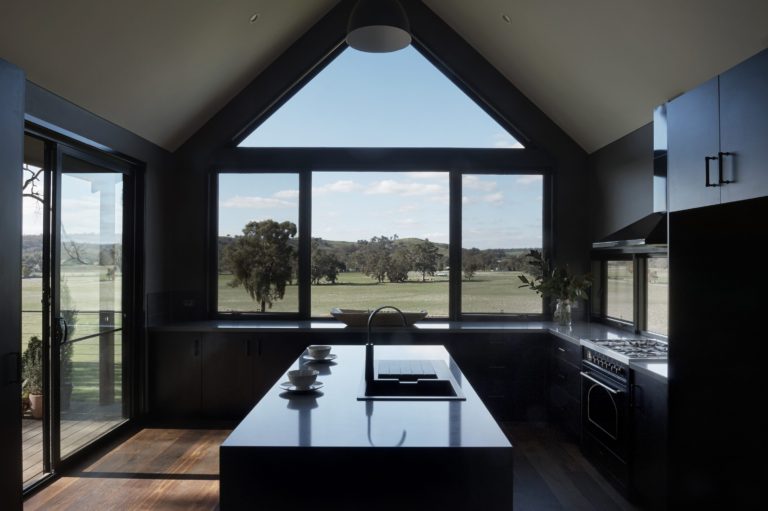 Glazing is certainly a focal point of the residence with lovely views from every room. "What really makes the whole property spectacular is that every window offers beautiful views – this is certainly something I do lean towards when looking at properties to renovate," says Josh. All of the windows from the original church nave were restored and fitted with environmentally sourced, custom Stegbar western red cedar frames.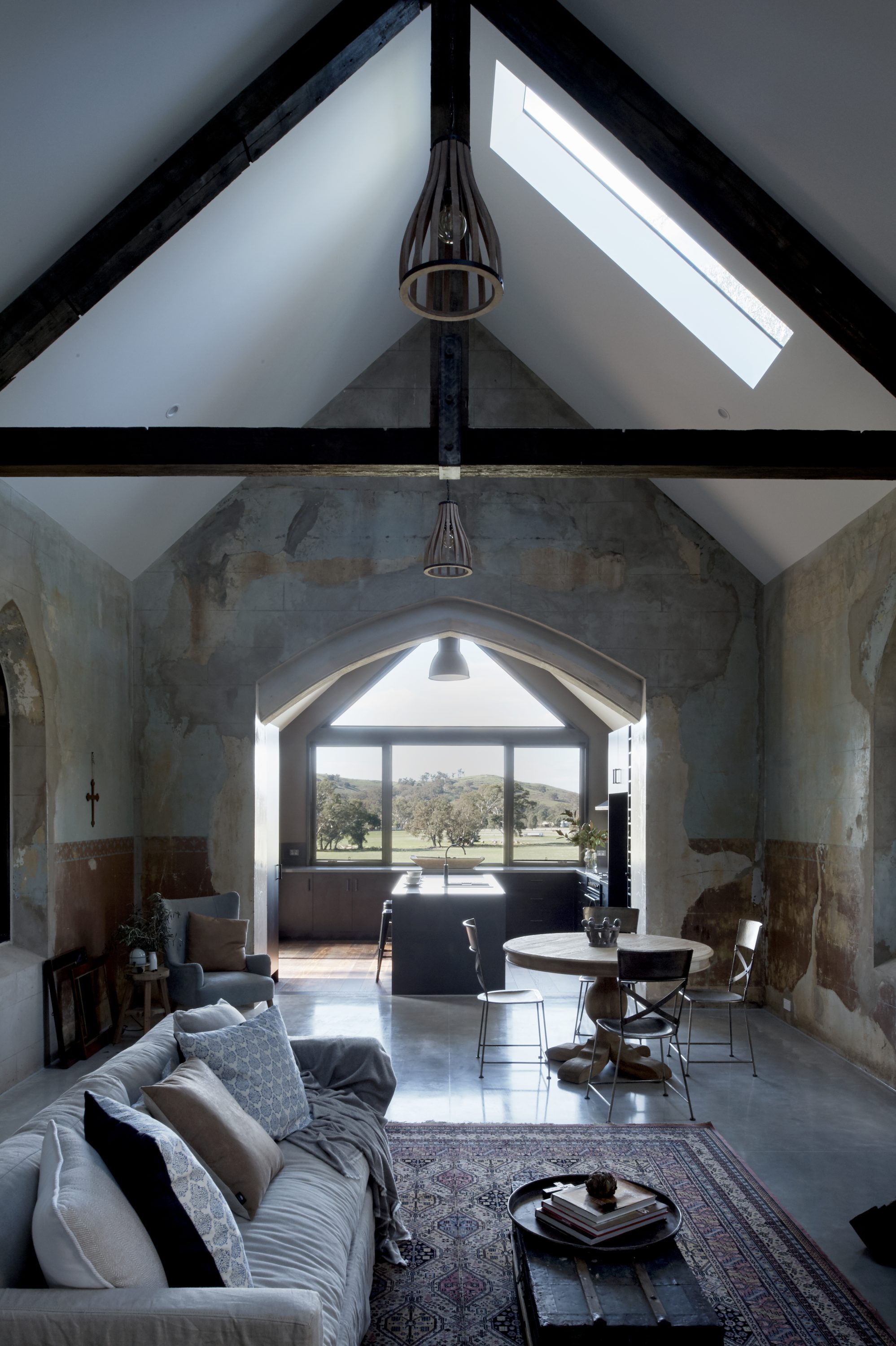 The exterior stone remained untouched too. "Another integral part of the design brief was to keep as much of the patina of the original stonework as possible. Additionally, I wanted to build a new construction that complemented the original shape and lines of the existing building and take into account the beautiful rural views.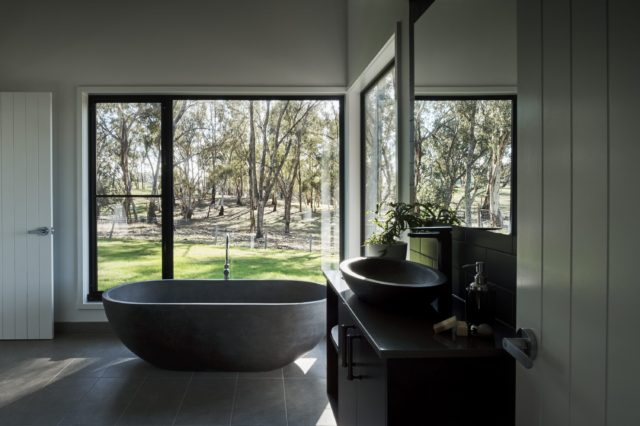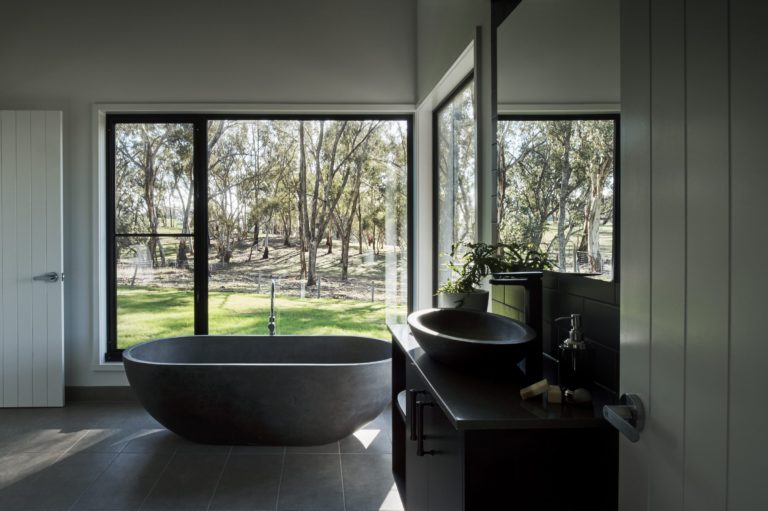 "Inside the double-storey building, I think the concrete eggshell bathtub that has two large Stegbar plate windows on each side and allows you to look over the paddock and down the valley is a very special feature. The kitchen is also an extremely special design feature that has beautiful views down the lush green paddock and early morning sunlight that flows through the nave," he says.