Brought to you by Nuffnang and eBay
Online shopping gets more advanced and more enjoyable by the month, and it's become as normal to window shop or browse online as it has on the high street. I think that's why anything that enhances and personalises the web shopping experience is a great thing. The new eBay Collections concept is a great way to get you inspired, by sharing other people's curated collections of things they love, with you.
I don't know about you but I love the shopping sections of magazines and blogs to give me ideas of what might go together or what to buy to represent the latest trend in my home or wardrobe. It's like someone doing the hard work you and serving you up their handpicked items on a plate. It saves me trawling through pages and pages, and certainly when it comes to eBay, despite the numerous filtering options, there's so much for sale there, it can sometimes be an overwhelming task. Now eBay Collections presents you with things you might love by people whose taste or style you love or trust. They're like moodboards (and us interiors folk do love a good moodboard!) but shoppable. See something you like? Click and buy. Simple!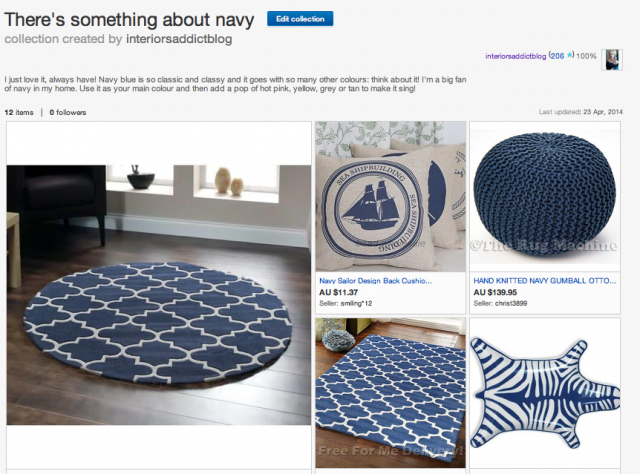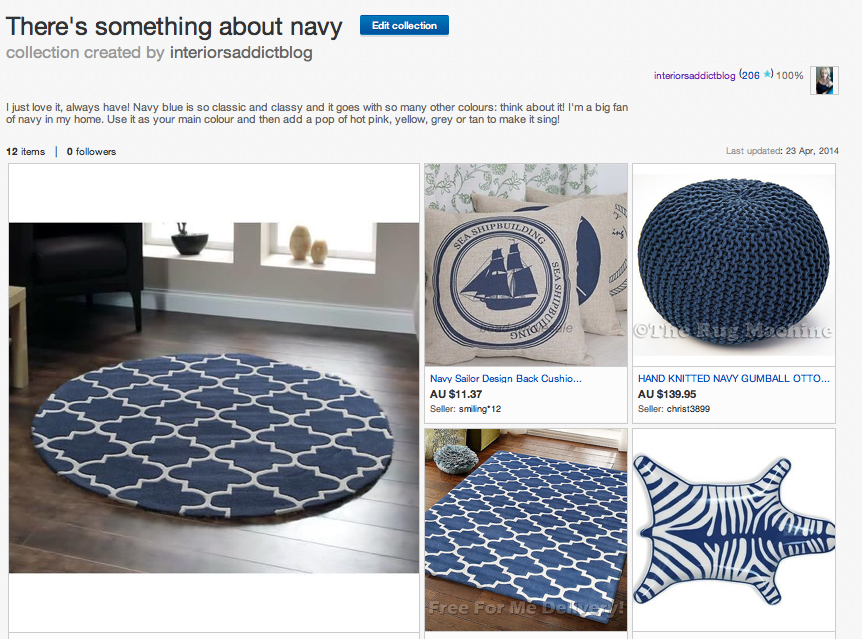 I was delighted to be asked to play a part in the launch by sharing what I'm passionate about – homewares and making your home happy and beautiful – with eBay members. It was fun putting together my five Collections; like shopping without spending any money (although it is, of course, always tempting!). I spent hours browsing homewares, cushions (of course!) and items grouped by trends and colours (yes, navy!). I hope you'll love what I've picked.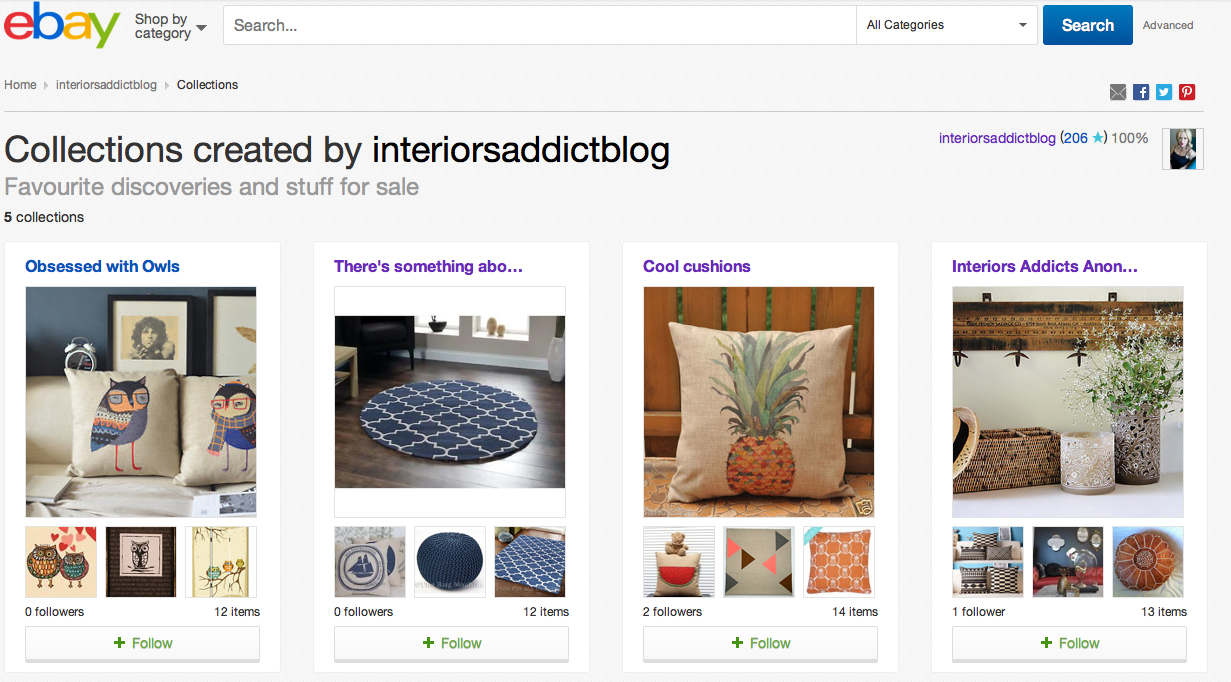 You can make your own too, to share with others, enabling you to bring your own passions to life. You might be planning a new bedroom and want to collect together all the items you find for it on eBay in one place. Or simply follow people (your favourite sellers, influencers, bloggers or the eBay Curation team) to find out every time they post their favourite finds. Check out the Featured Collections page for ideas.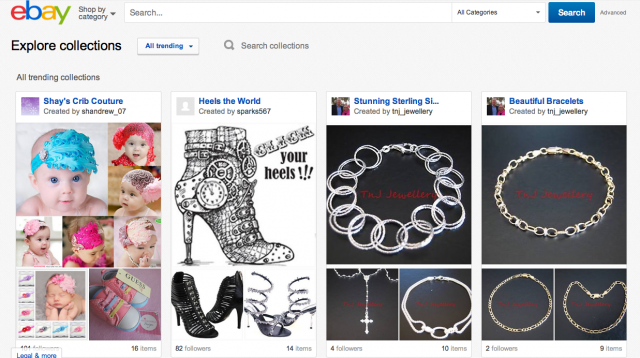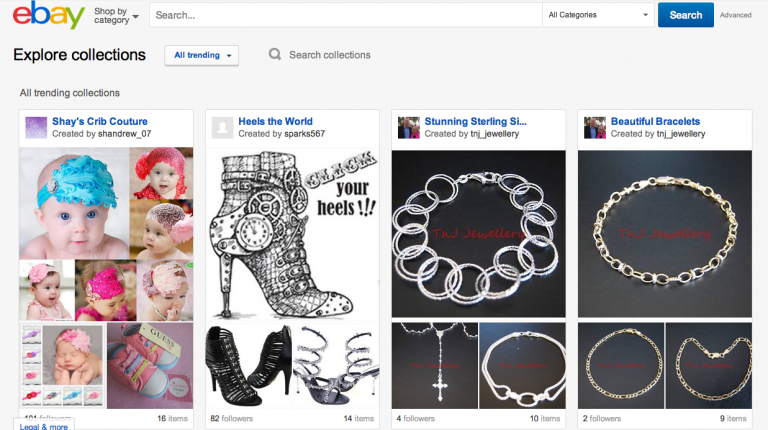 Find out more about eBay Collections and learn how to follow and create your own collections here.  
You can even get paid to build Collections. Sign up here.