On Sunday I did something I haven't done in ages. I made something, with my own two hands. There were flowers, tea, cake, laughs and a room full of lovely ladies. I am talking, of course, about Holly Hipwell's legendary flower bomb class at The School.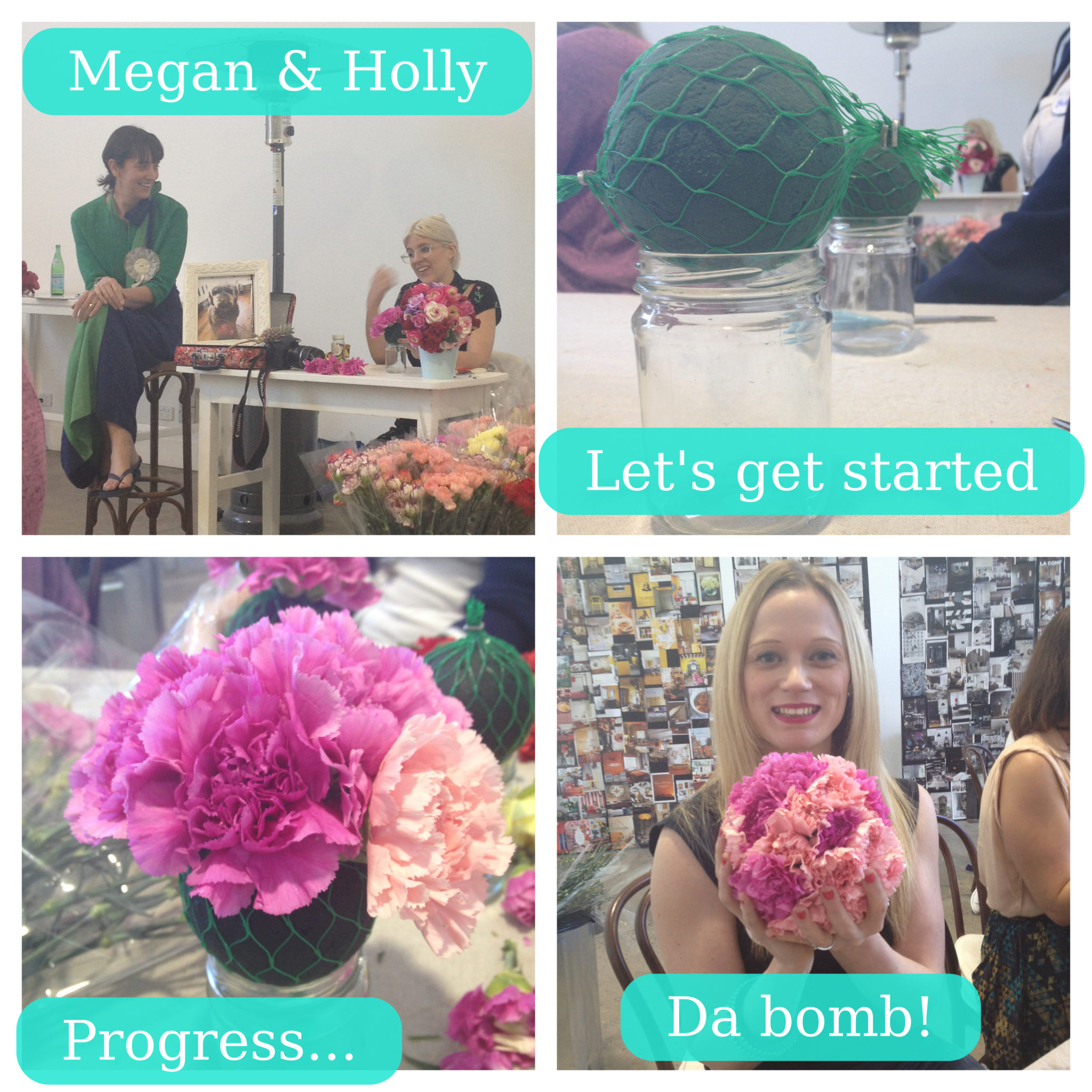 The School, if you didn't know, belongs to one of Australia's best stylists, Megan Morton. It runs all manner of classes for kids and big kids, where you can learn to make beautiful things. She also runs workshops where she shares her interior styling and property staging wisdom.
One of the best things about this flower bombing class is Holly Hipwell, of The Flower Drum, who runs it. She is also absolutely hilarious. HILARIOUS. So many giggles were had as she explained, in a fun and down to earth way, how to turn chrysanthemums (the daggiest flower of all time EVER) into amazing flower bombs. It is really easy and so satisfying to make one of these gorgeous things! I am absolutely planning on making hot pink ones for my bridesmaids next year. With fat navy ribbons. Delicious!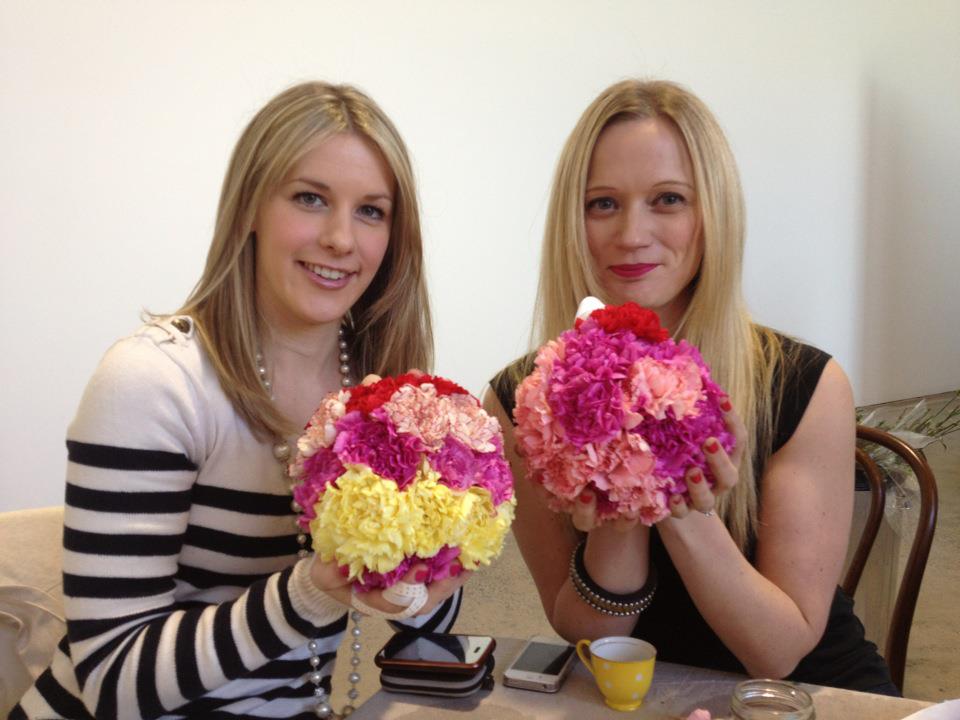 I went along with my friend (and my unofficial wedding stylist) Emma from Nest Designs and we had a ball. Did I mention that Megan serves you tea from a pot in gorgeous mismatching china cups and there's amazing cake at the end? I cannot think of many better ways to spend a Sunday morning.