As the artistic director of the Four Seasons Hotel George V in Paris and the go-to florist to the stars, Jeff Leatham has come a long way from the boy who used to lock himself in his room so he didn't have to mow the lawn!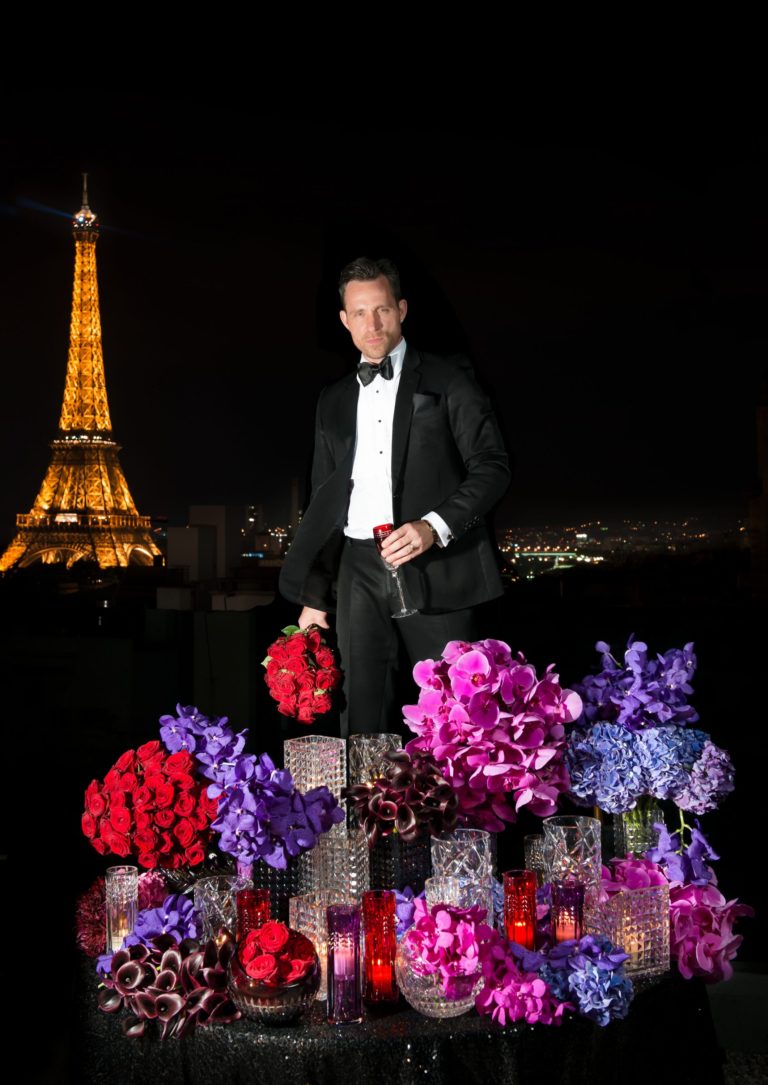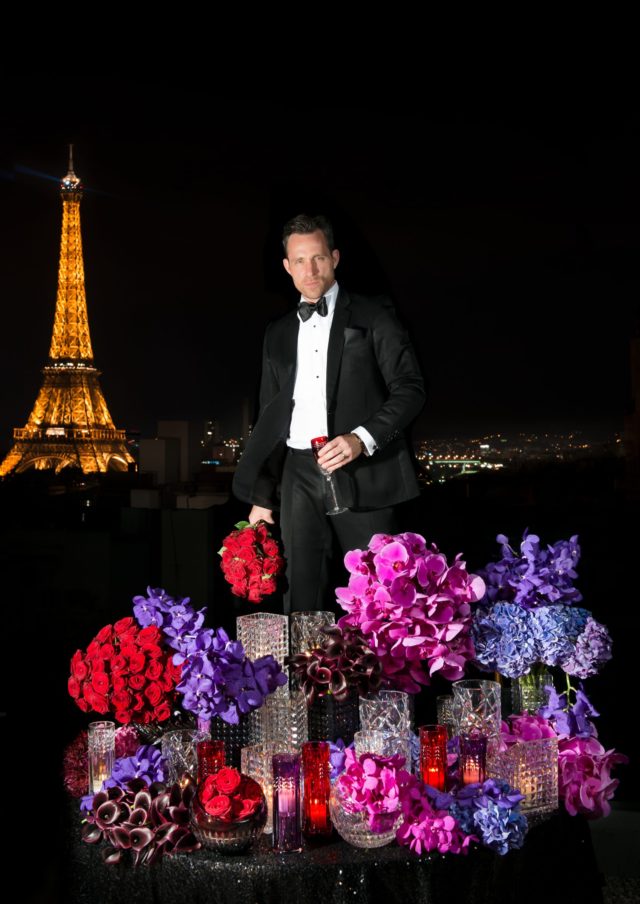 Falling head over heels for flowers in 1995, Jeff is often referred to as a contemporary artist, creating works of art, rather than simple floral displays. "I do see myself as an artist in the way I approach my designs and creations. I think you can create striking, living sculptures with flowers. They're not static, they move and respond to light and other elements. And like art, floristry can evoke emotions, trigger memories and speak to the viewer."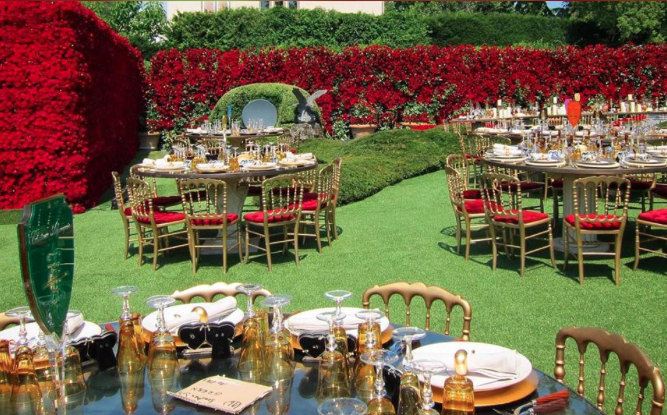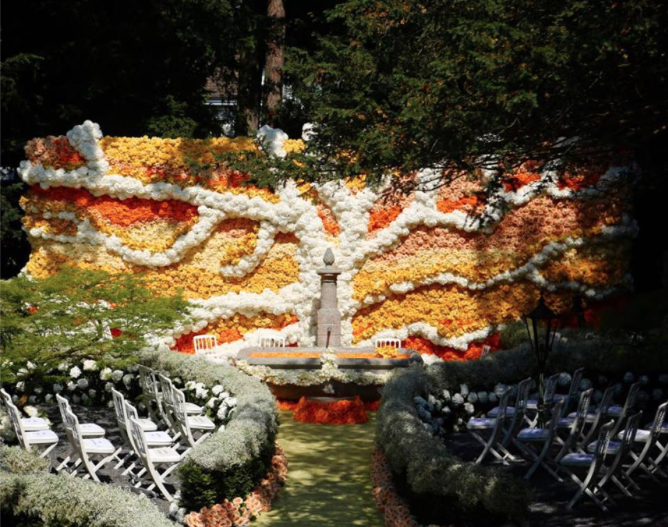 Counting the likes of Cher, Tina Turner, Oprah and Kylie Minogue as his clients, he has a wealth of projects under his belt. So the challenge comes to name his most luxurious job: "One of the most lavish events would have to be Tina Turners' wedding to her partner Erwin Bach in 2013. I wanted to create special areas throughout the gardens. So we had a huge red rose wall — homage to Tina's red lips — that took 34 hours to install. We had to work overnight because there was a heat wave in Zürich at the time and we didn't want the roses to wilt. It was magical."
Jeff has also created some truly unique displays at the extravagant Four Seasons Hotel George V in Paris. As the artistic director he is in charge of all the floral and sculptural arrangements, the most jaw-dropping being their annual Christmas display, where he designed red-mirrored polar bear sculptures, which he affectionately refers to as his "babies."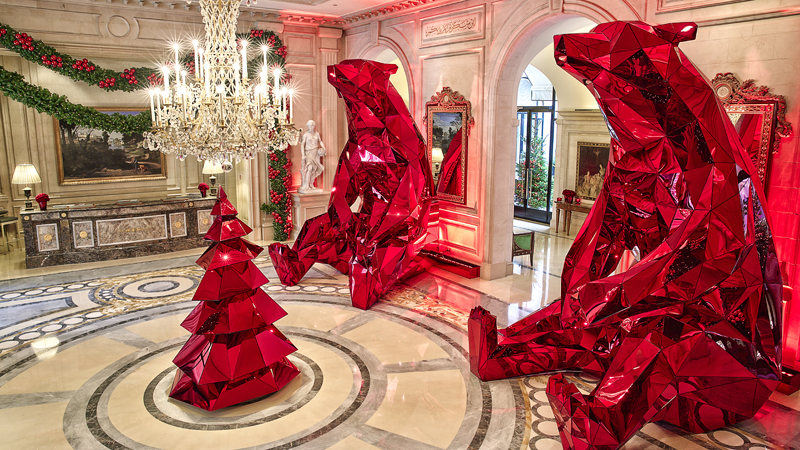 Working to design and create sculptures has also led to Jeff's latest collaboration, Fleurology by Jeff Leatham. Designed exclusively for Waterford Crystal, it comprises of three capsule collections of fine crystal vases and rose bowls. Inspired by Jeff's provocative combination of shapes, angles and geometric precision, the pieces reimagine traditional floral arrangements. "I love to work and collaborate with high-end, luxe brands that understand and respect the design process and producing timeless pieces. Waterford Crystal embodies all of these things and together we've produced a sculptural and bold collection. I personally think that great floral design starts with the vase."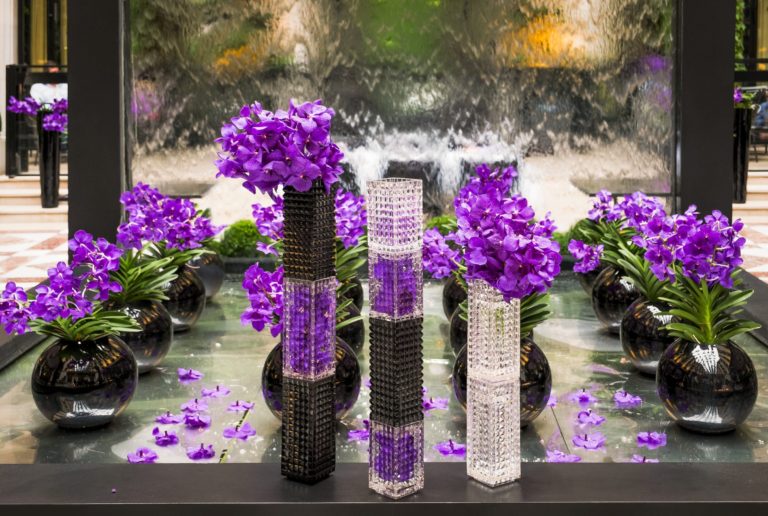 Waterford Fleurology by Jeff Leatham is available online or in-store at Myer, David Jones and selected independents.