Home to a young couple and their cat, this three-bedroom apartment in Sydney's leafy Darling Point was renovated recently with interior designer Marylou Sobel at the helm. Responding to a 'classic yet contemporary' design brief, the result is a sophisticated, tranquil and luxurious home.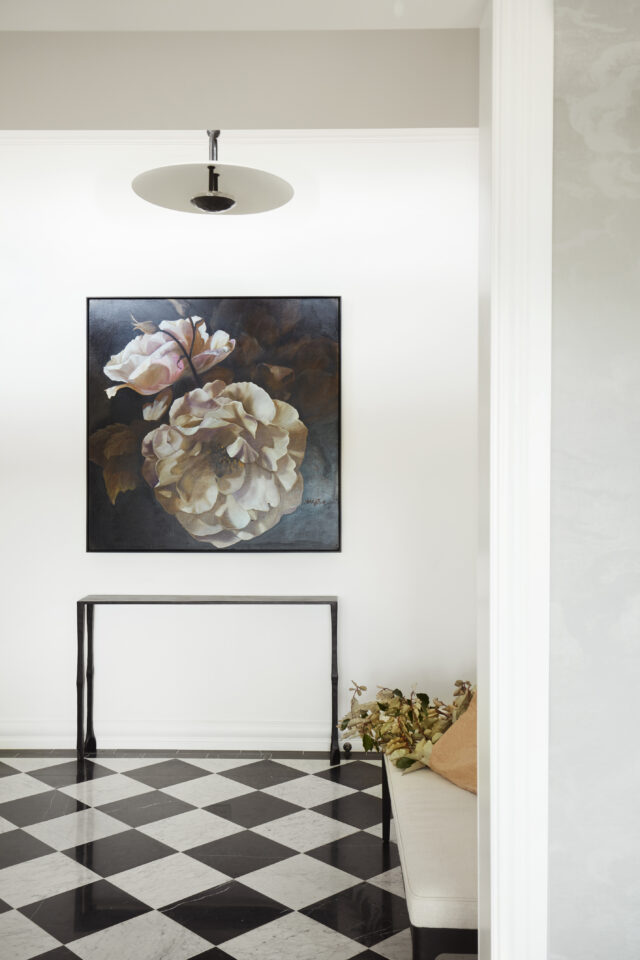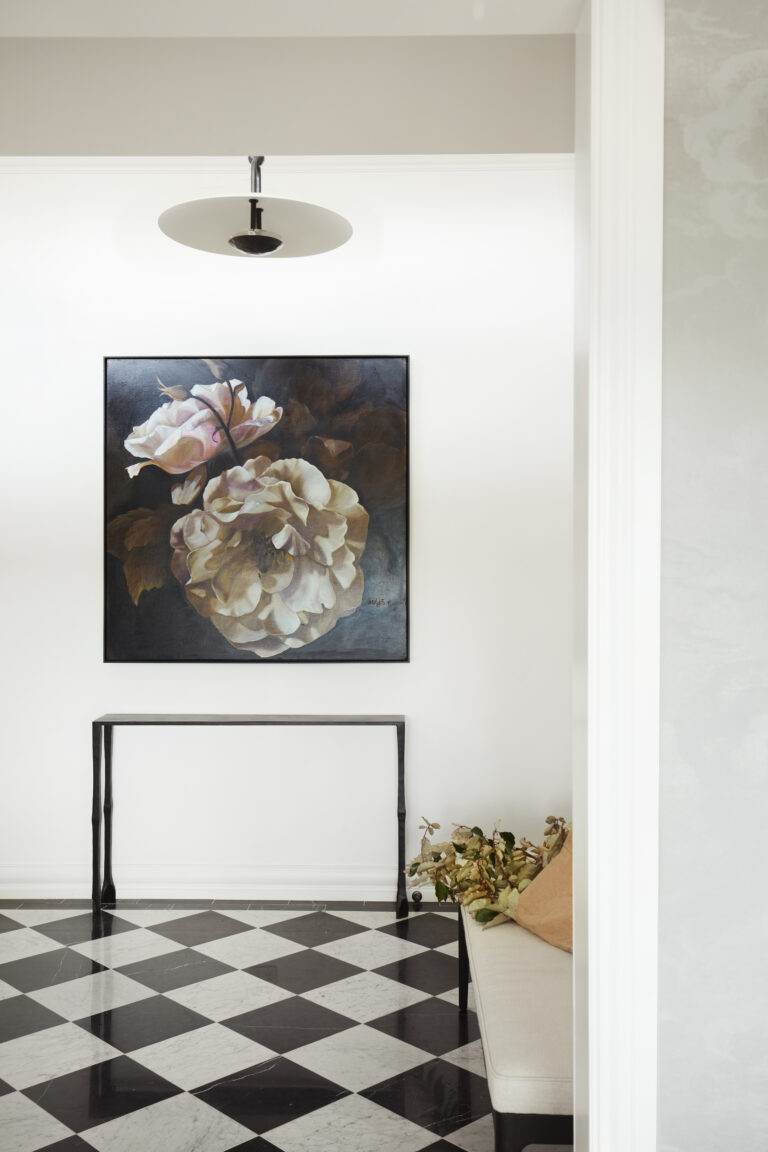 "The home hadn't been refurbished for more than 30 years so it needed updating. It was tired and lacked lustre," says Marylou. Starting with the entrance hall and powder room, she persuaded the owners to use black and white tiles (Nero Marquina and Carrara marble) that complement the heritage of the home while providing consistency across the different spaces. "I love the entrance hall, it has wow factor, is classical and chic. Overall, the home feels current and yet like it's always been this way," says Marylou.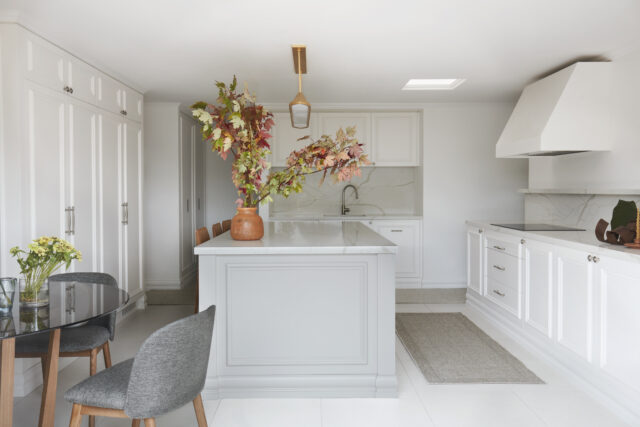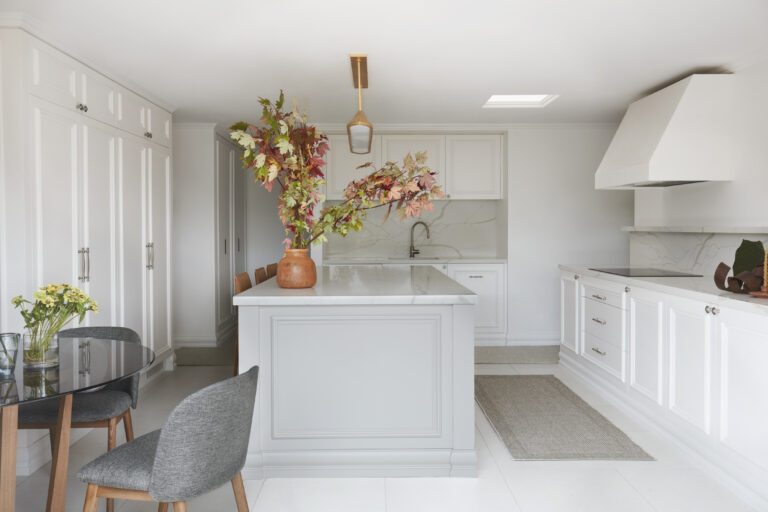 Previously a very small, galley-style kitchen positioned at the back of the family room, the home's new kitchen is a high-spec entertainers' delight complete with a bespoke eating nook. The redesign wasn't easy though; space was taken from the nearby family room and the existing kitchen was turned into the pantry. "The kitchen is a wonderful space now; it's well appointed, functional, sophisticated, and full of light. It's a great space to cook, entertain and eat in," says Marylou of the room that also cleverly incorporates a scullery laundry enclosed behind bifold doors.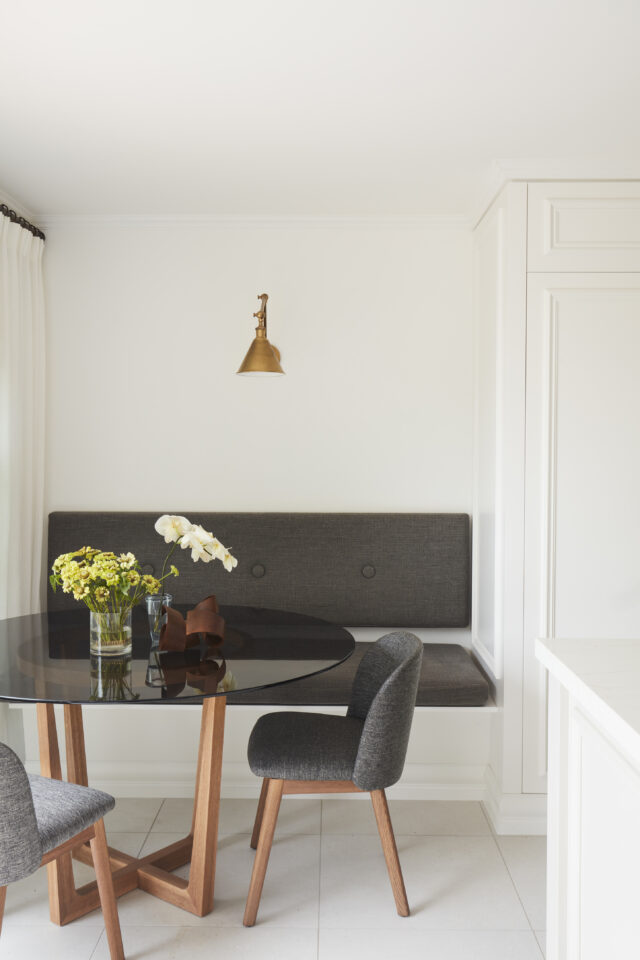 In the dining room, an ethereal wallpaper is juxtaposed with a large, sculptural dining table while iron wall sconces further enhance the space. "They add an art-like feature to the walls and the television is tactfully hidden behind bespoke built-in cabinetry in the adjacent living room," says Marylou.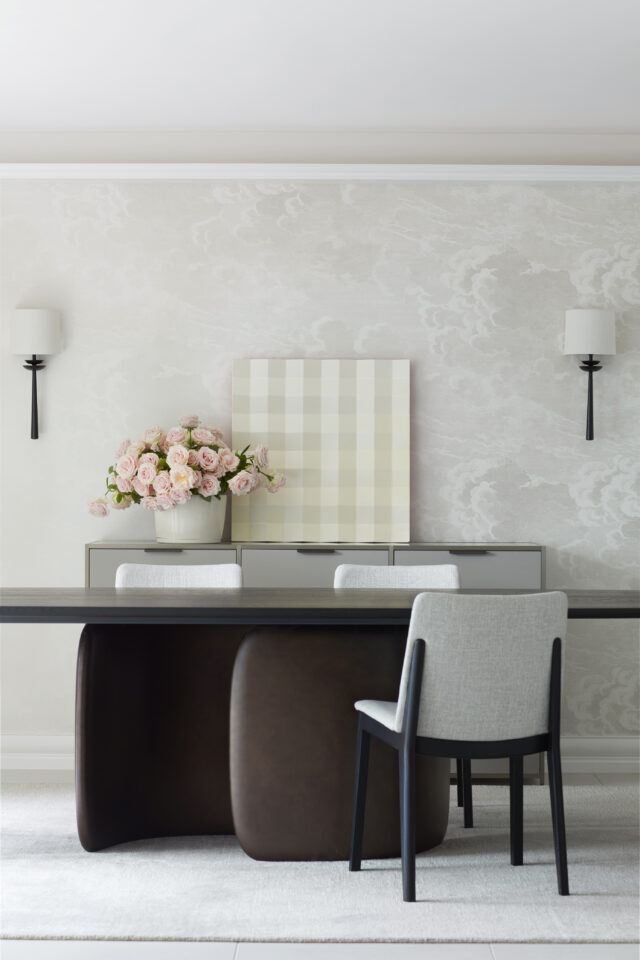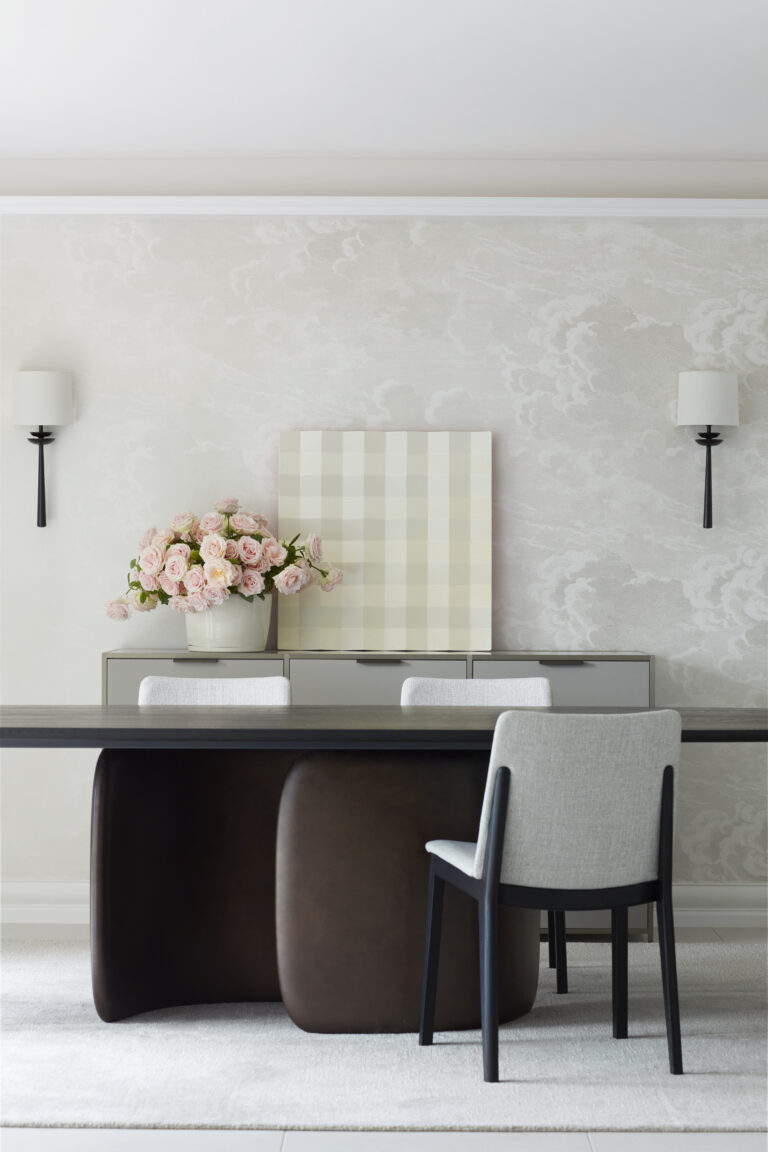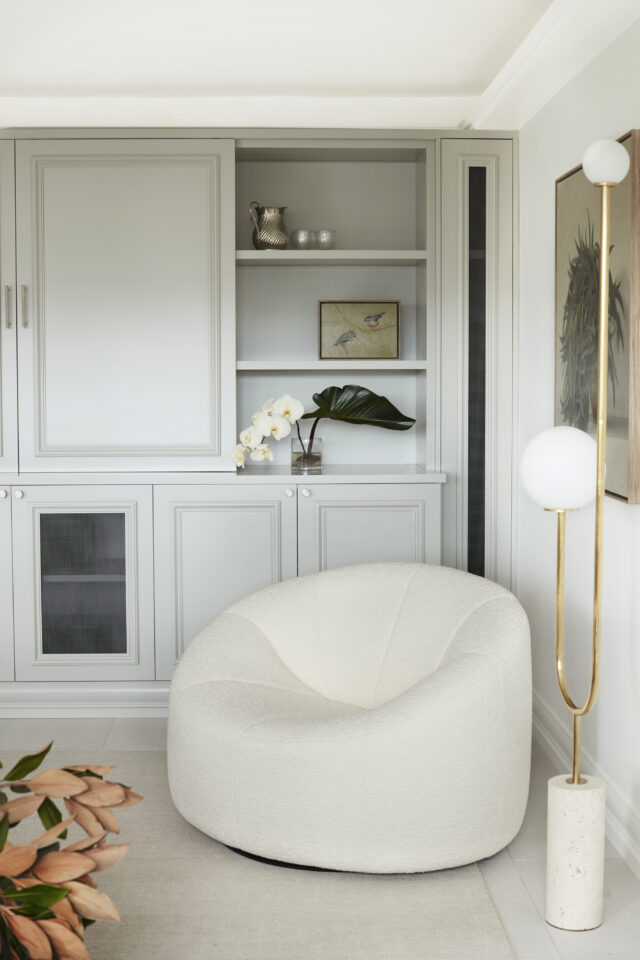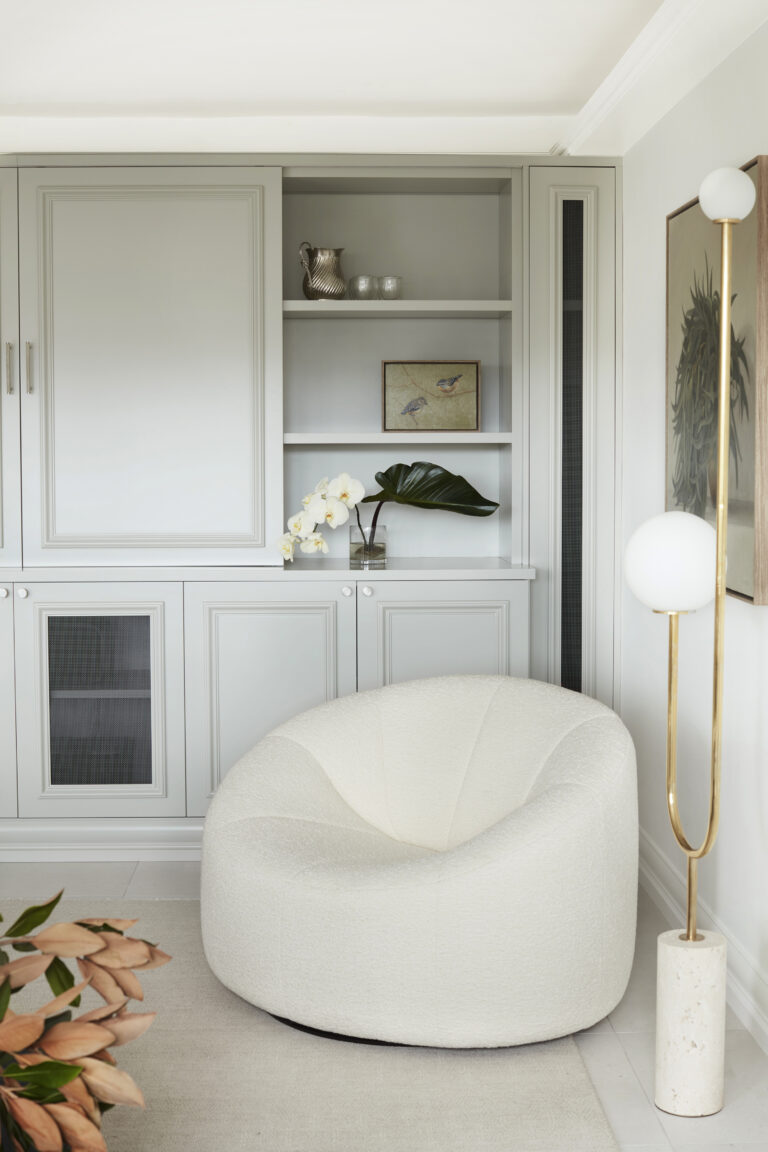 The master bedroom is a combination of textures and a soft and calming palette, highlighted by an abundance of natural light. The neutral-toned master bathroom features a vanity with a double sink and a mosaic back wall.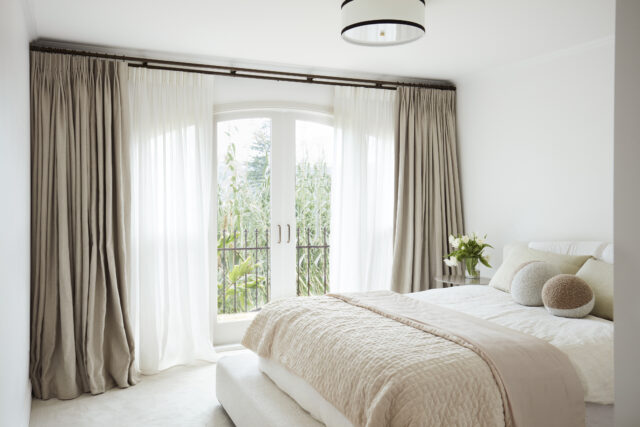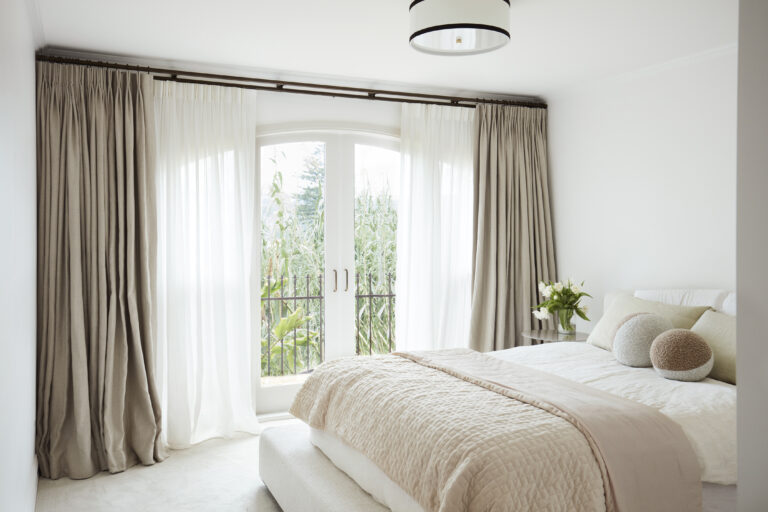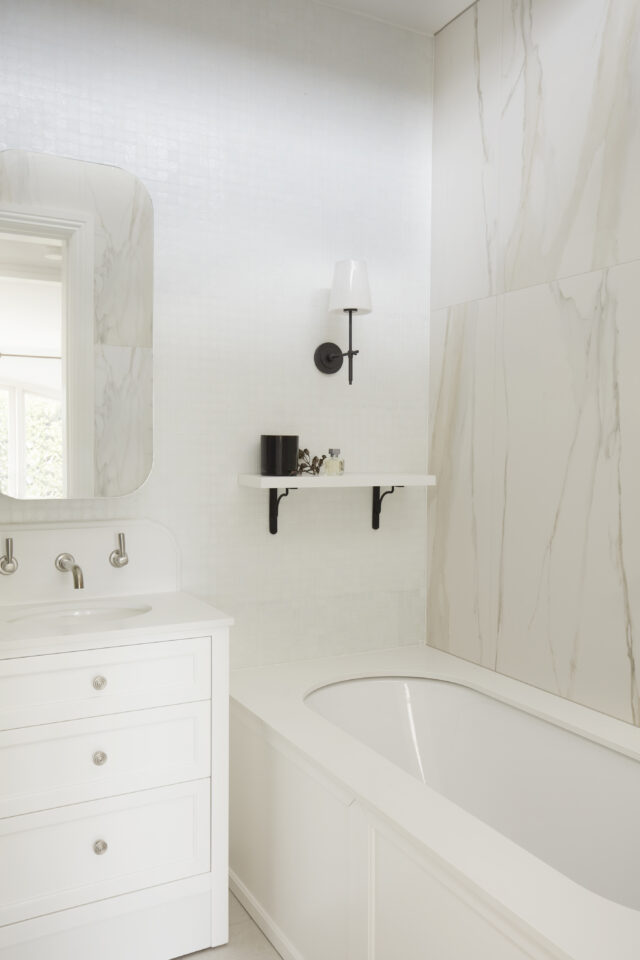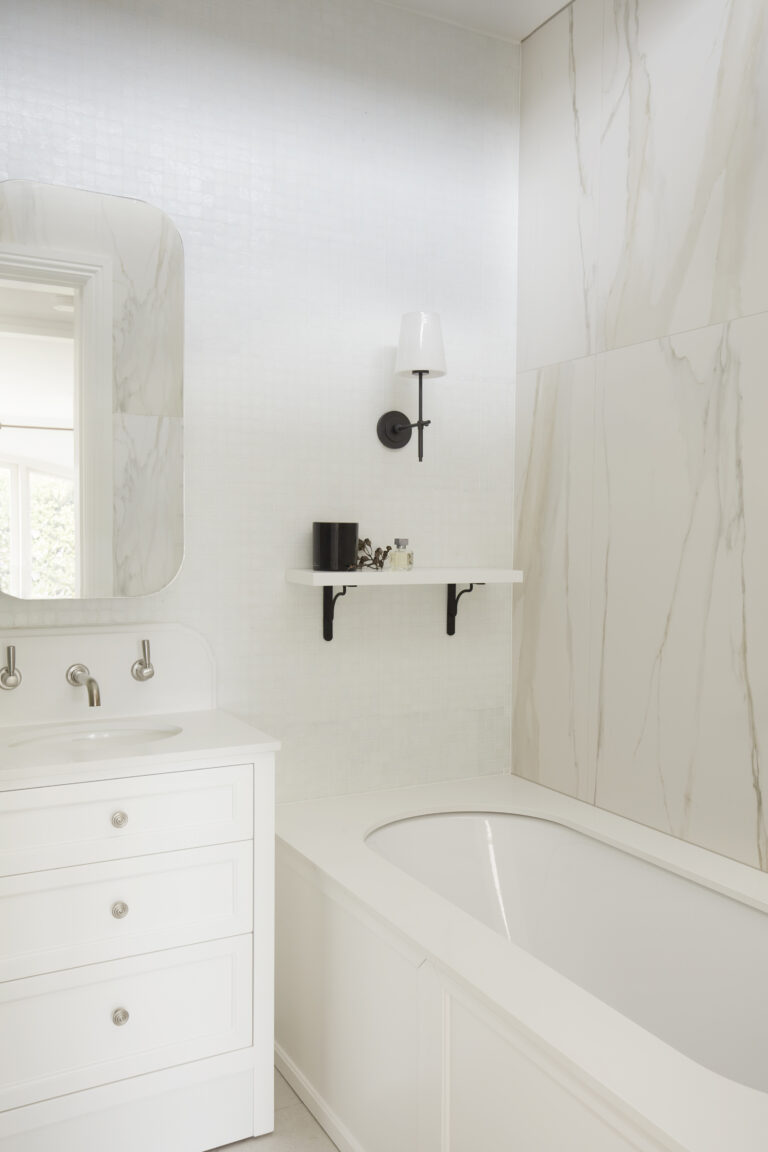 But unlike renovating a home, overhauling an apartment comes with a specific set of challenges – council approval and logistical hurdles just some of the things to consider. Not only did Marylou have to think about where the apartment was situated in the building, but also about how a renovation will impact neighbours regarding noise and dirt. "The common areas must be kept clean and free of obstacles and the use of the elevator may have a time stipulation. The inside of the elevator also needs to be protected and builders may need to crane machinery and supplies up to an apartment," she says.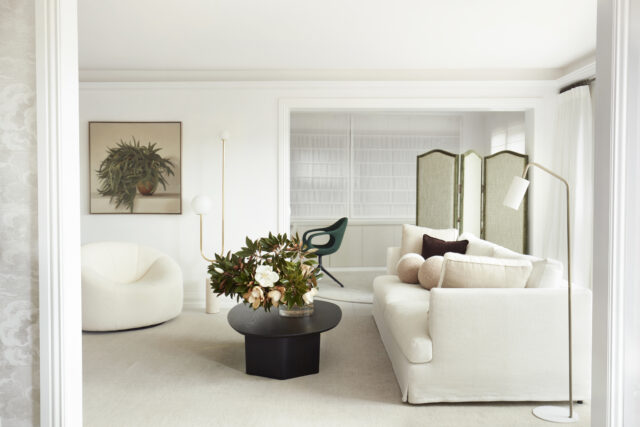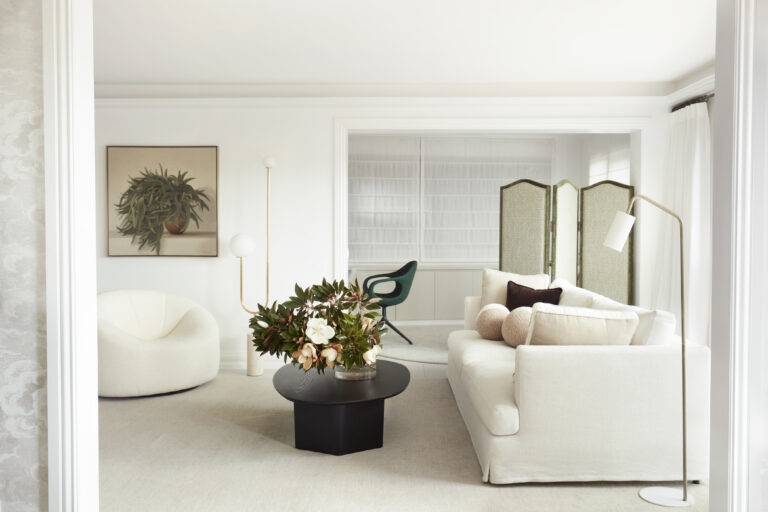 Challenges aside, the home's owners adore their new abode. "They wanted a calming sanctuary to come home to after work and travel as well as a place to entertain family and friends with ease. The clients trusted us to transform their home and we thoroughly enjoyed working with them."
Photography: Prue Ruscoe
For more on Marylou Sobel Interior Design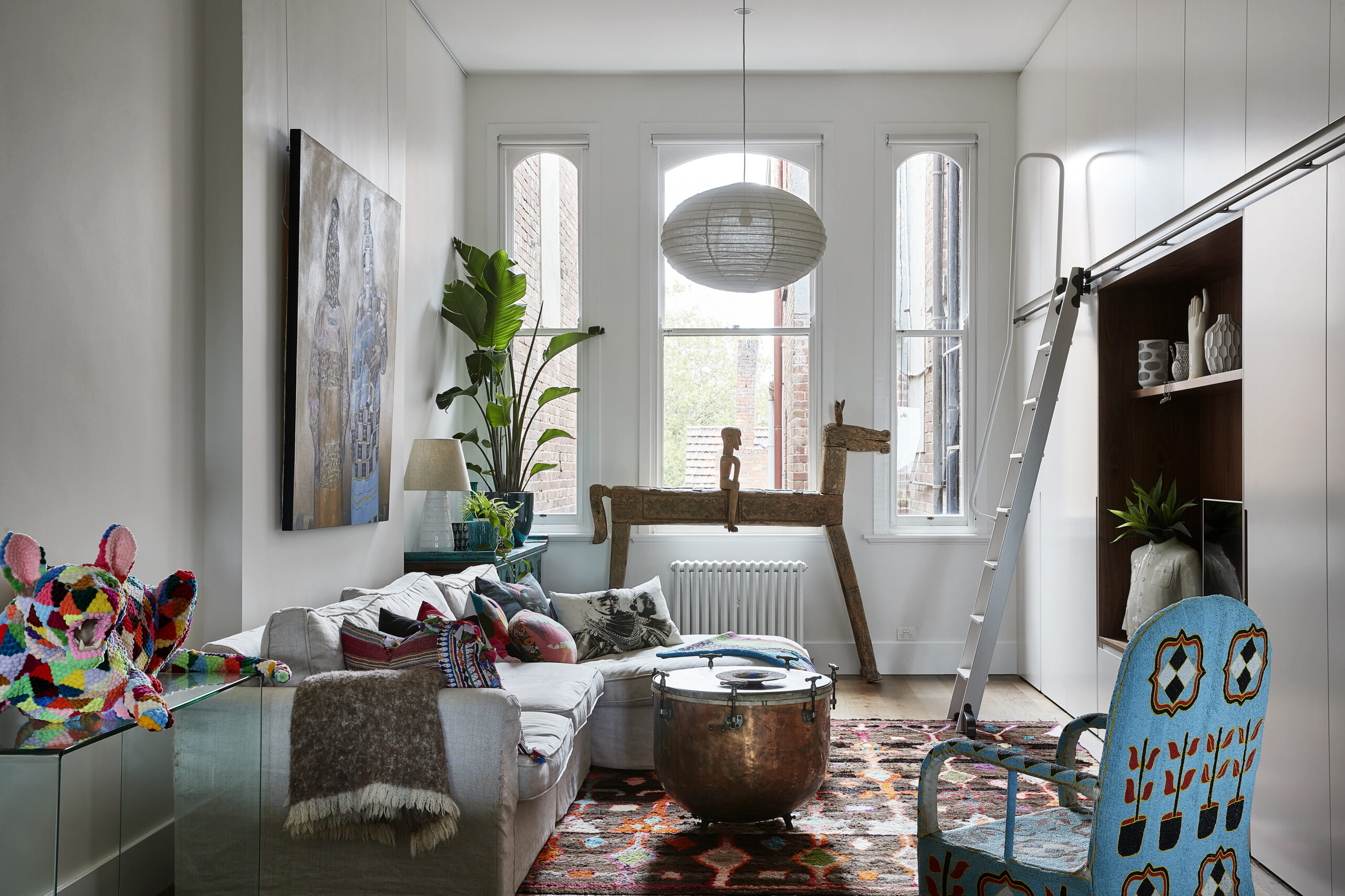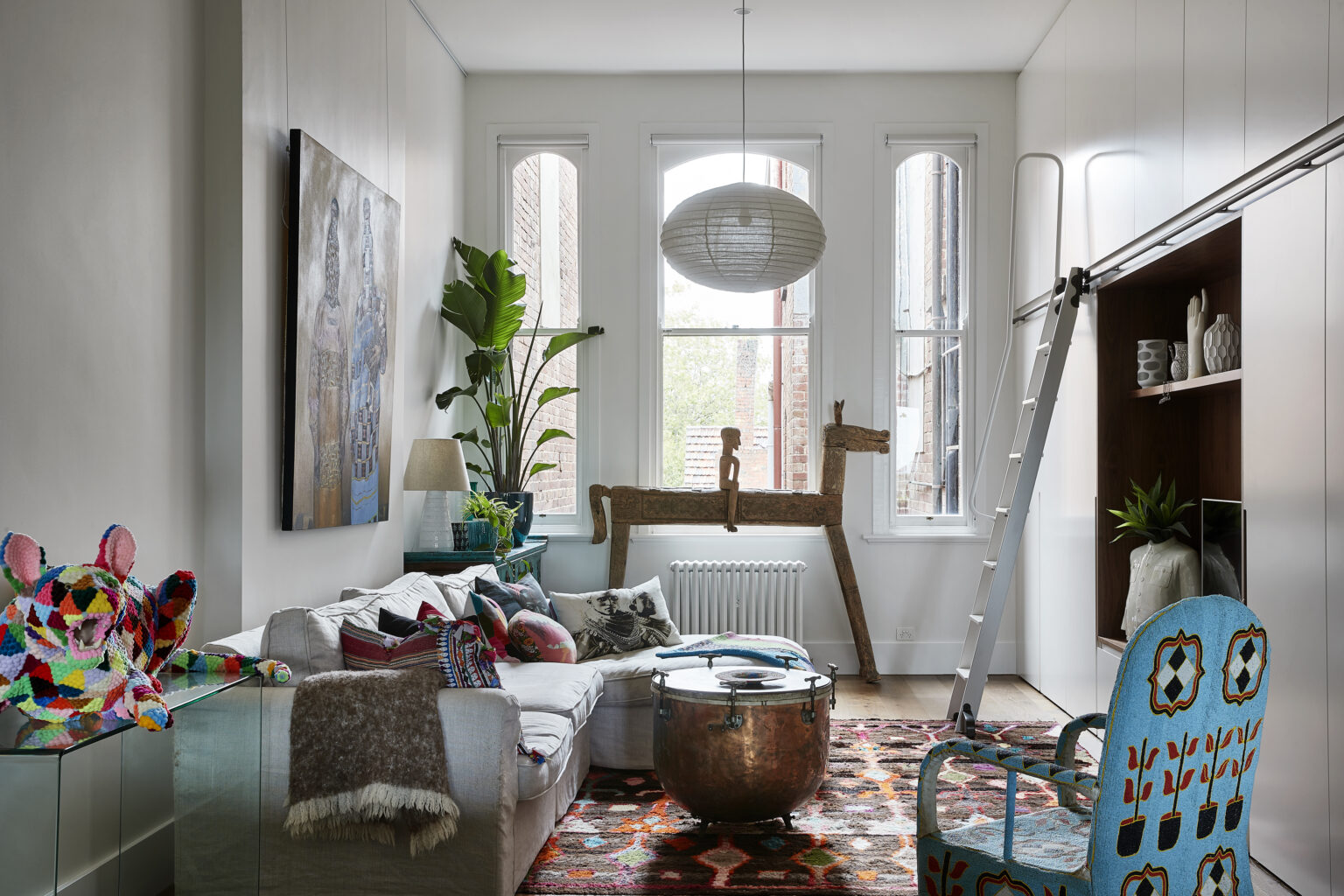 Bohemian spirit infused in art-filled St Kilda apartment reno
"Moving from a sprawling modernist house to an apartment would normally be a difficult adjustment, but after a substantial cull,…