While interior trends come and go there's one aesthetic that has real legs. A mix of bohemian with a lot of eclecticism thrown in for good measure, the 'world-traveller' vibe is a much coveted aesthetic and it's one that interior stylist Sarah Yarrow (formerly of Black Arrow) is well versed in. Here she shows us how she created that look inside a client's home in Stanwell Tops on the New South Wales south coast.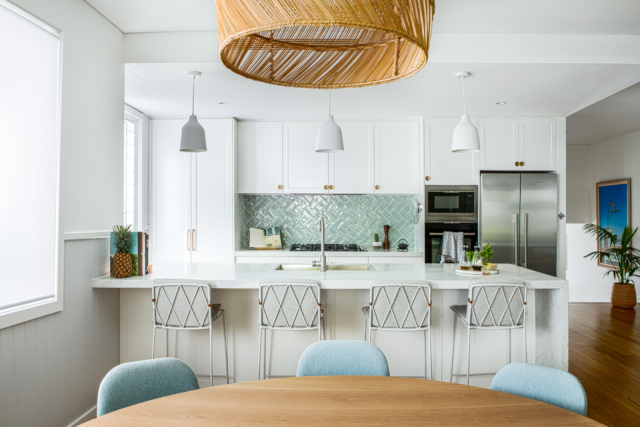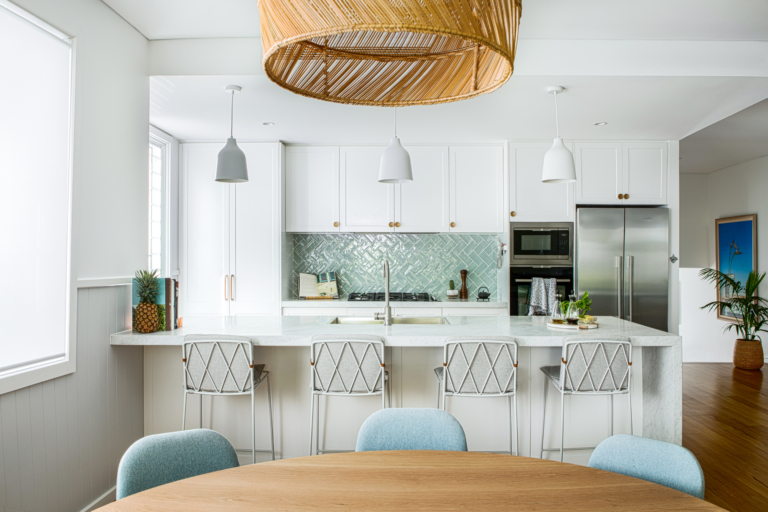 Mix the old with the new
"Collect pieces on your travels that speak to you and have meaning – this might be black and white photographs, hand carved tribal accessories, a row of Moroccan tiles, a stack of weathered and well-worn books you picked up at a flea market or some family heirloom artwork. It's important to display things that have sentimental memories and make you happy, not just showing items for the sake of it," says Sarah.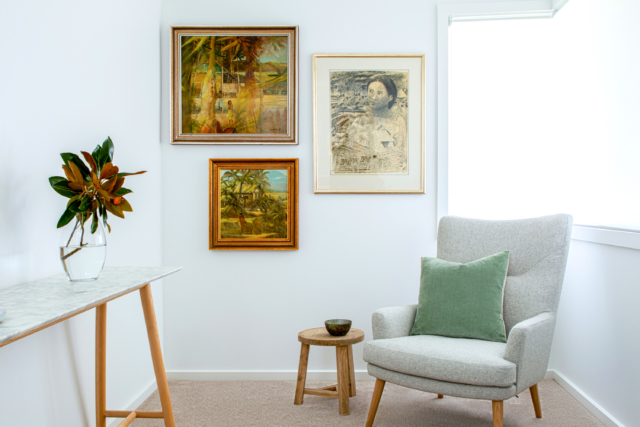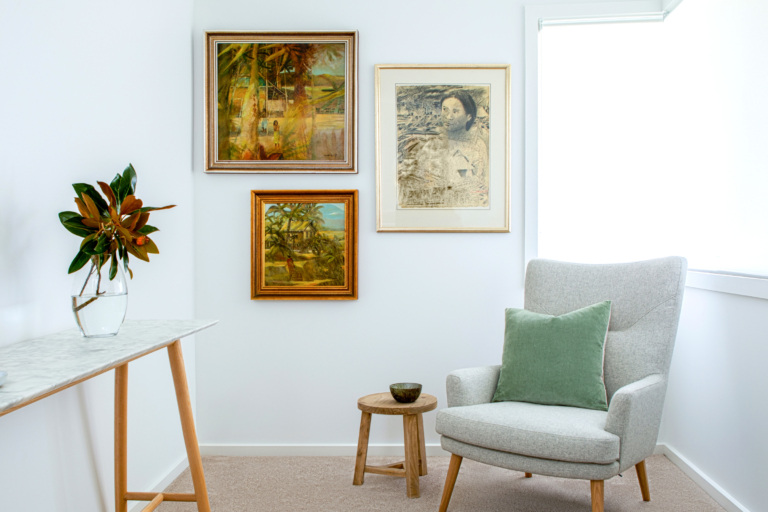 "In this project, our clients were very well travelled so we incorporated lots of their family photographs and collected treasures from years of travelling. These pieces were mixed in with the new items to create a truly personalised interior which reflected their global style," says Sarah.
Furniture
"When planning your furniture style and placement, take cues from your travels. This might mean adding floor cushions to your living room, a lowline coffee table to create a mix of seating spaces that can be interchangeable for entertaining and to promote social spaces. As well, consider the materials of the furniture you're using – a raw top coffee table or timber stumps which double as side tables or stools could be teamed with a structured statement floor lamp," says Sarah.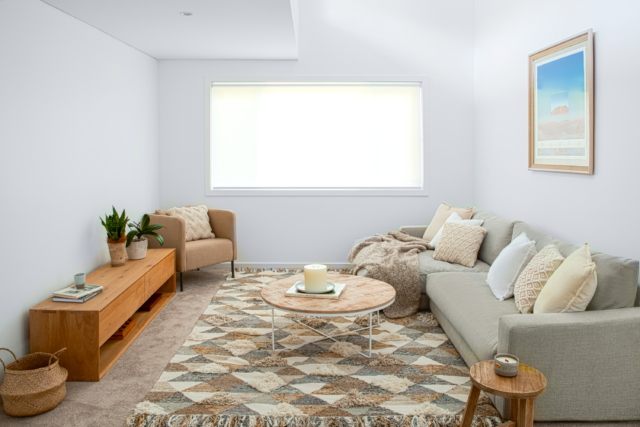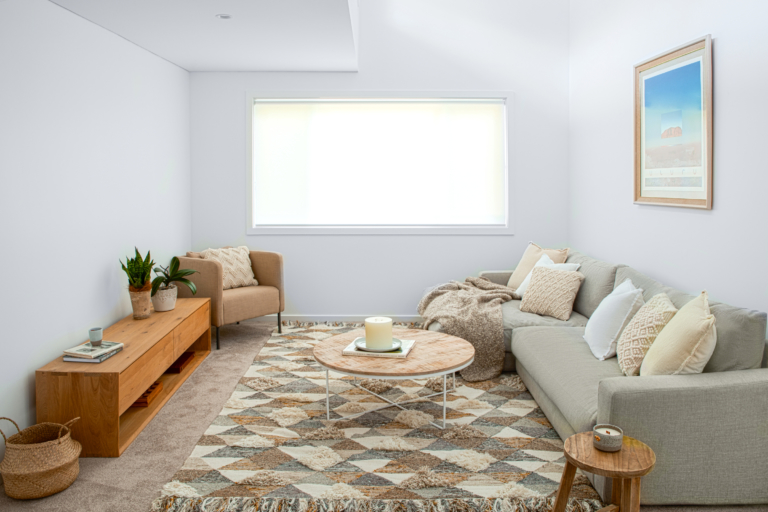 Consider colour, pattern, texture
"Just as you mix materials with the furniture, it's ideal to use the same principles for the softer elements in the space. Combining colour, pattern and texture is key to creating a layered, travelled style. There are no strict rules so go with what you love. It could be lots of pattern and colour on a handwoven statement rug combined with a pair of aged leather armchairs," says Sarah.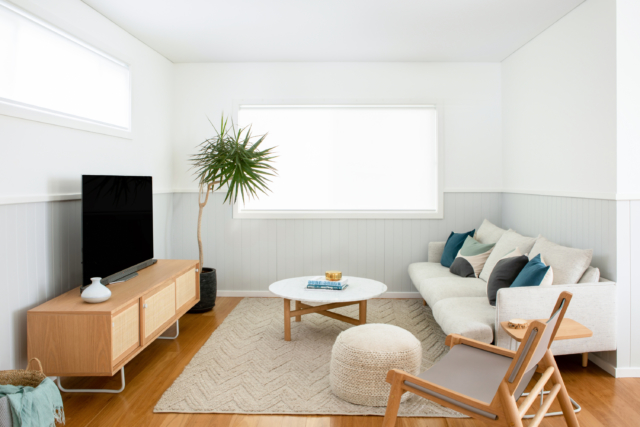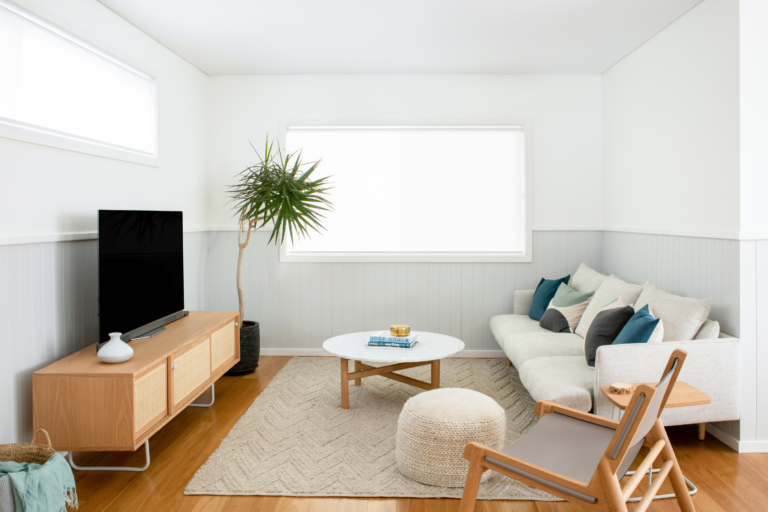 "It doesn't mean you have to bring in crazy brightly coloured bold patterns either – we mixed a textured woven ottoman with a leather armchair and rattan entertainment unit in this space. The colour palette was tonal and muted, but it was the texture that gave the space real feeling and interest," says Sarah.
Mix cultures
"It's ok to mix your African tribal headpiece with your Indian carved bowl. Again, this style is all about feeling so there's no rules or restrictions about grouping or 'theming' cultural items – integrate for more interest and personality," says Sarah.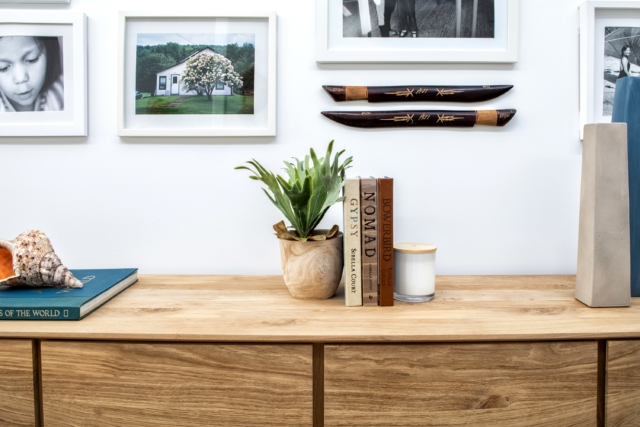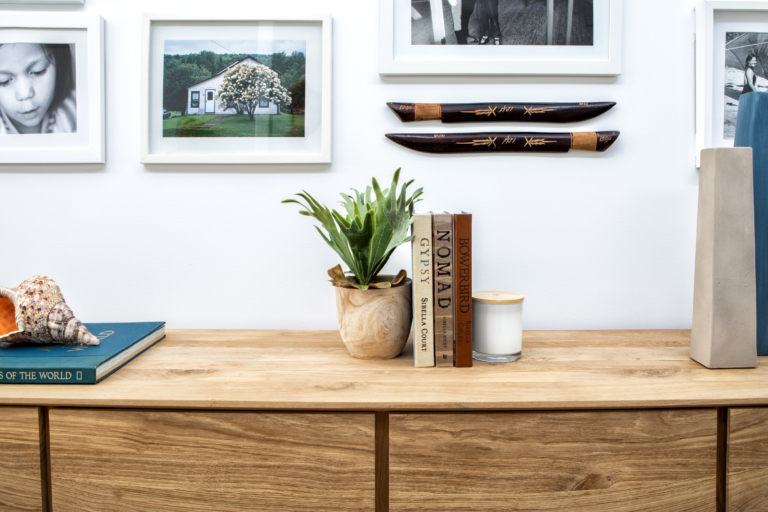 Improvise
"Even if you don't have the 'real thing' – say a Turkish kilim rug or handwoven Moroccan blanket – look for interpretations locally which have been inspired by the real thing. It might be a brightly coloured throw teamed with a few textured cushions on a bed to help create that bohemian vibe – without the cost of a trip to more exotic parts of the world," says Sarah.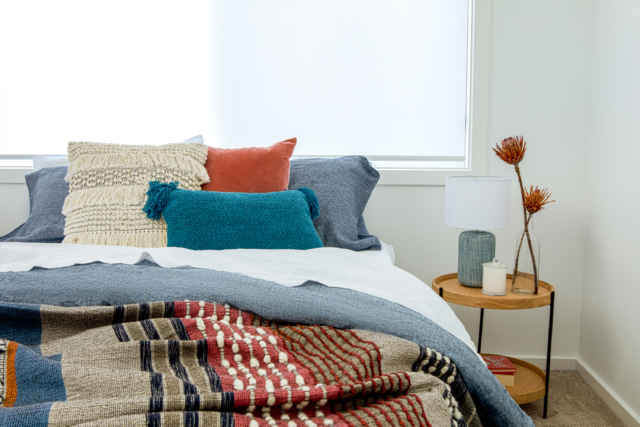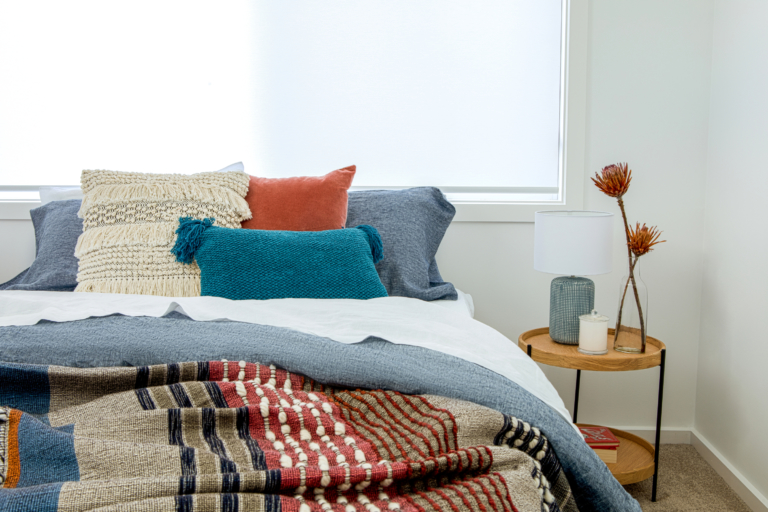 Photography: My Little Love Photography