I live in a little bubble. It's warm and cosy. There is a PlayStation in it, and a TV, and a laptop. I have a frying pan as well, a toaster and a kettle… I could go on, but you get the point. I have all the basics required to live a rather simple but entertaining life. Then an esteemed colleague of mine started this blog, Appliance Addict, and my mind was progressively blown as weird objects trying to pretend to be appliances landed in our apartment.
To be fair, they are actually appliances, they're not just moonlighting. Which would be pretty odd – an inanimate object moonlighting as an electrical appliance. The news media would be all over that on a slow news day. It was more my appliance innocence, not realising that a) half of these tasks could be done at all, let alone with a specific appliance and b) anyone actually needed to do these tasks.
Of course they did, I just didn't need to sous-vide for example. So here is a short list of appliances that I have seen on my journeys that still make no sense to me what-so-ever, which is probably a good sign that they are actually useful for the regular person.
Tefal Cook4Me: This thing blows my mind. It looks like a mine a submarine would deploy. For all I know it could be! It allows you to cook a stack of dishes really fast, pretty much in the one device. Hell, it has more than 80 recipes built in, 65 percent of which take 12 minutes or less. That little red button looks like trouble though. I wonder what will happen if I press it…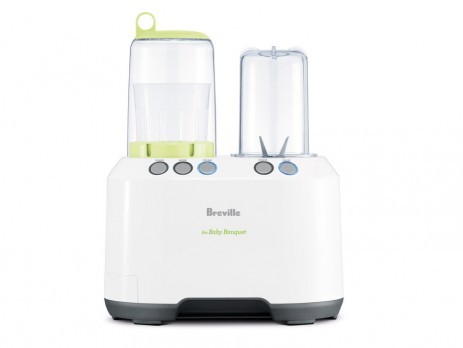 Breville Baby Banquet: There's an appliance for baby food. Well I'll be damned. It steams and pulses food, steralises bottles and you can multitask with it as well. You can even warm and reheat your fresh baby food with this. I'm thinking it could potentially make some pretty ace ice cream toppings as well, but I may be missing the point.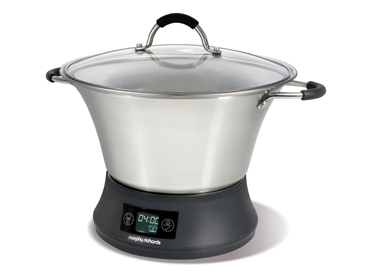 Morphy Richards Flavour Savour Searing Slow Cooker: Dear marketing person who thought up this name, here is a map to a lake you can jump in. Try saying this five times and see where you end up. I got to somewhere around favour slaves. Name aside though, it sounds cool. You can brown and sear meat for up to nine people. Chuck in some lamb, walk away, job's a good 'un, right?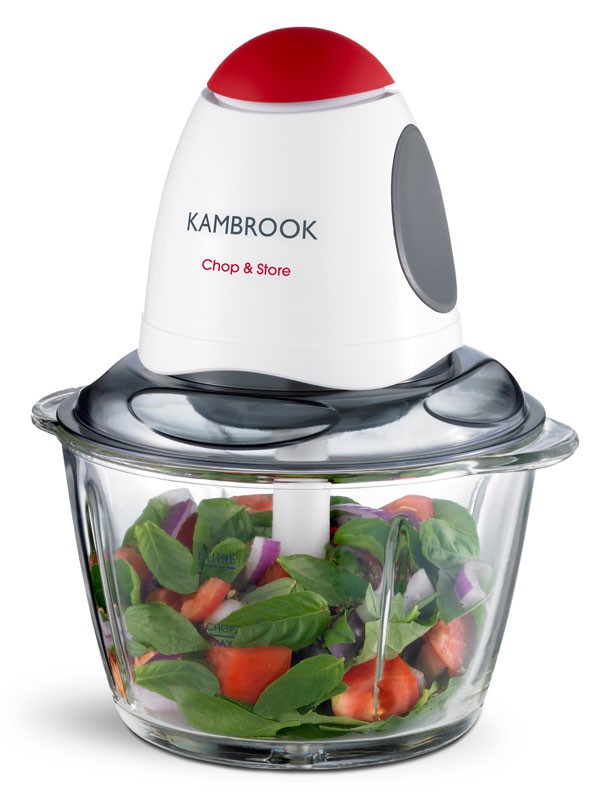 Kambrook Chop & Store Mini-chopper: I got excited too early, it's not, as it turns out, a small helicopter at an affordable price. Although it is equally handy. If only I knew there was a stand-alone appliance that chopped quickly and simply before I went and chopped all those onions for a bolognese. You live and learn. Now to wait for my finger to grow back. It will, right?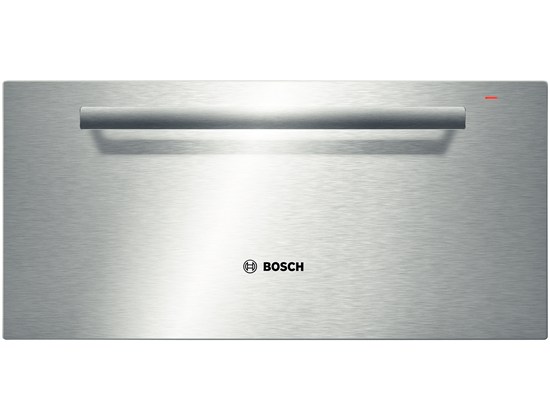 Bosch Warming Draw: Well, this just takes the cake. It's a draw for warming things! If only I had one of these in my car. What on earth will they think of next? The Warming Draw warms or thaws foods, heats crockery, gently cooks and more. Wonder what would happen if your kid's figurines were placed in there?