If you're anything like me, you're often more excited about cushions than clothes. There's room for both in my life, don't get me wrong, but my first thoughts on Australia's first H&M were whether they'd have the homewares range too! And they have! Hoorah! Here are some first glimpses of them in store and it's looking good!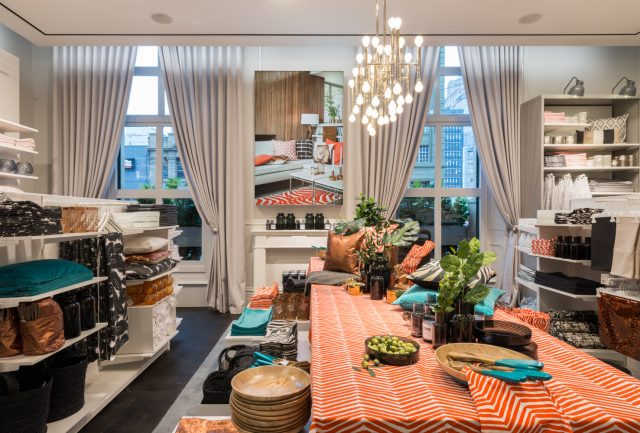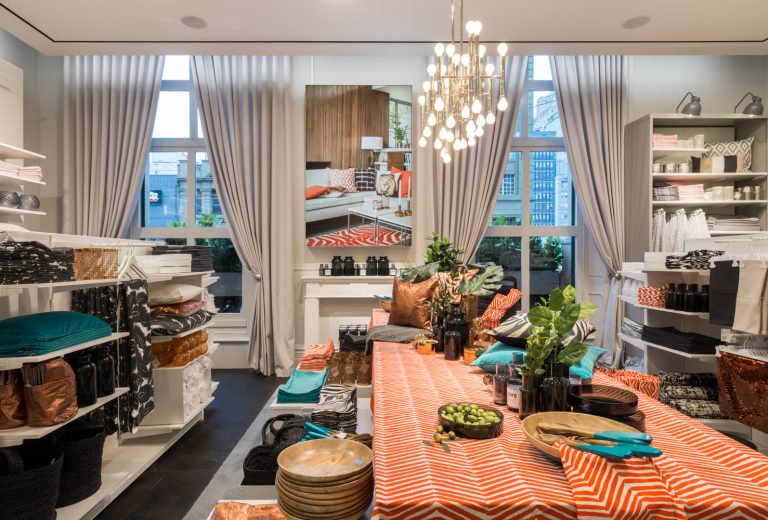 It's all covered, from dining to bedroom to bathroom. Excited yet?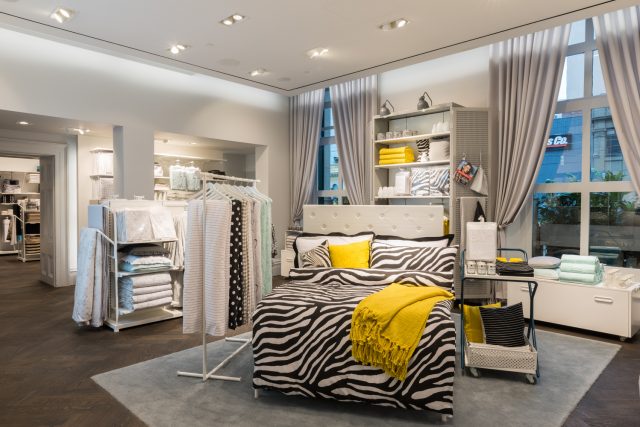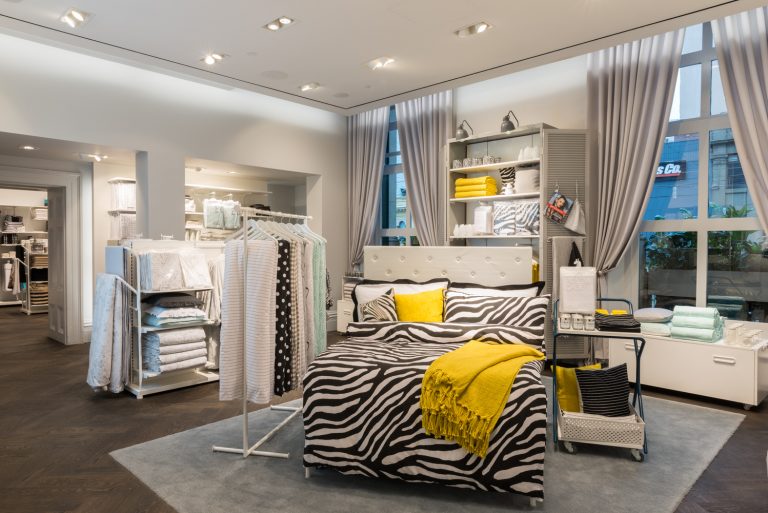 I'm happy to see there's plenty for children's rooms. All of a sudden, with the likes of Pottery Barn Kids and the new Cotton On Kids linen, we suddenly have some great high street options for kids which we didn't just a year ago.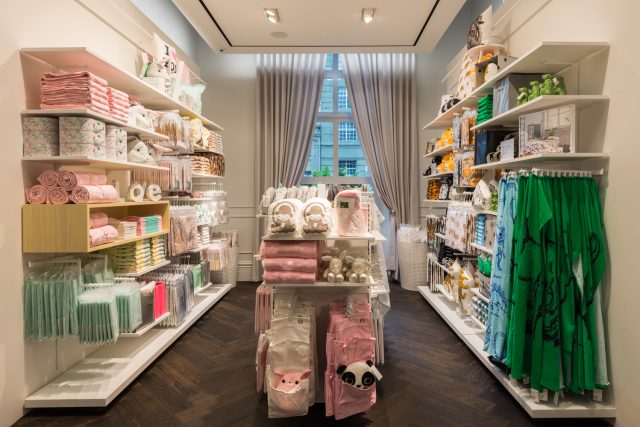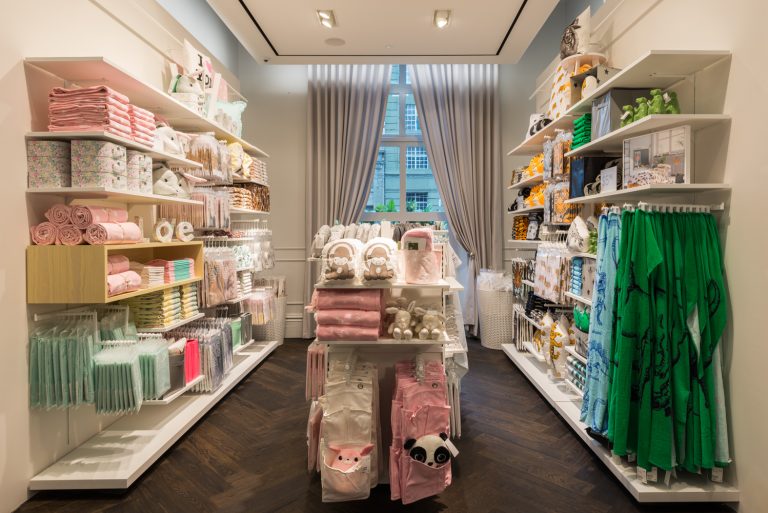 But back to grown-ups and products to style up your bathroom…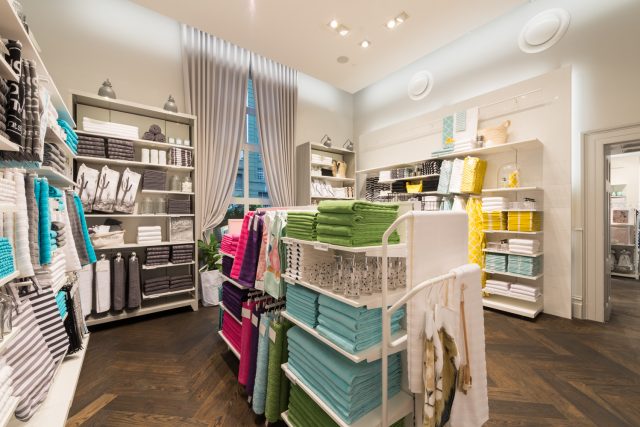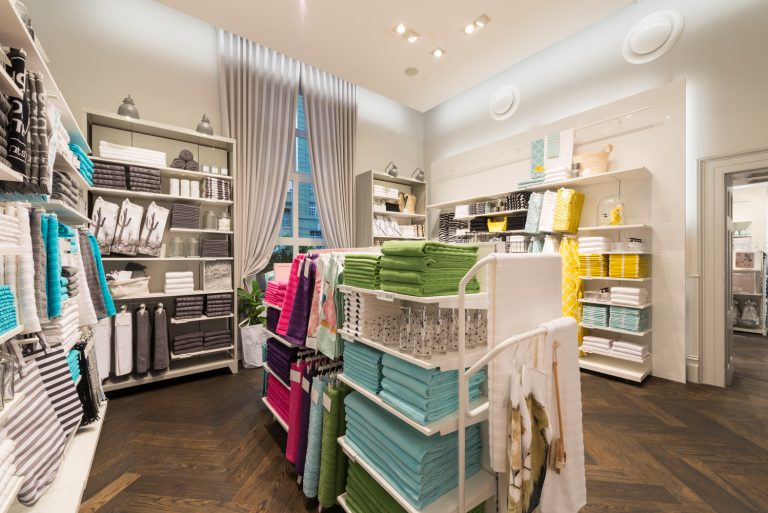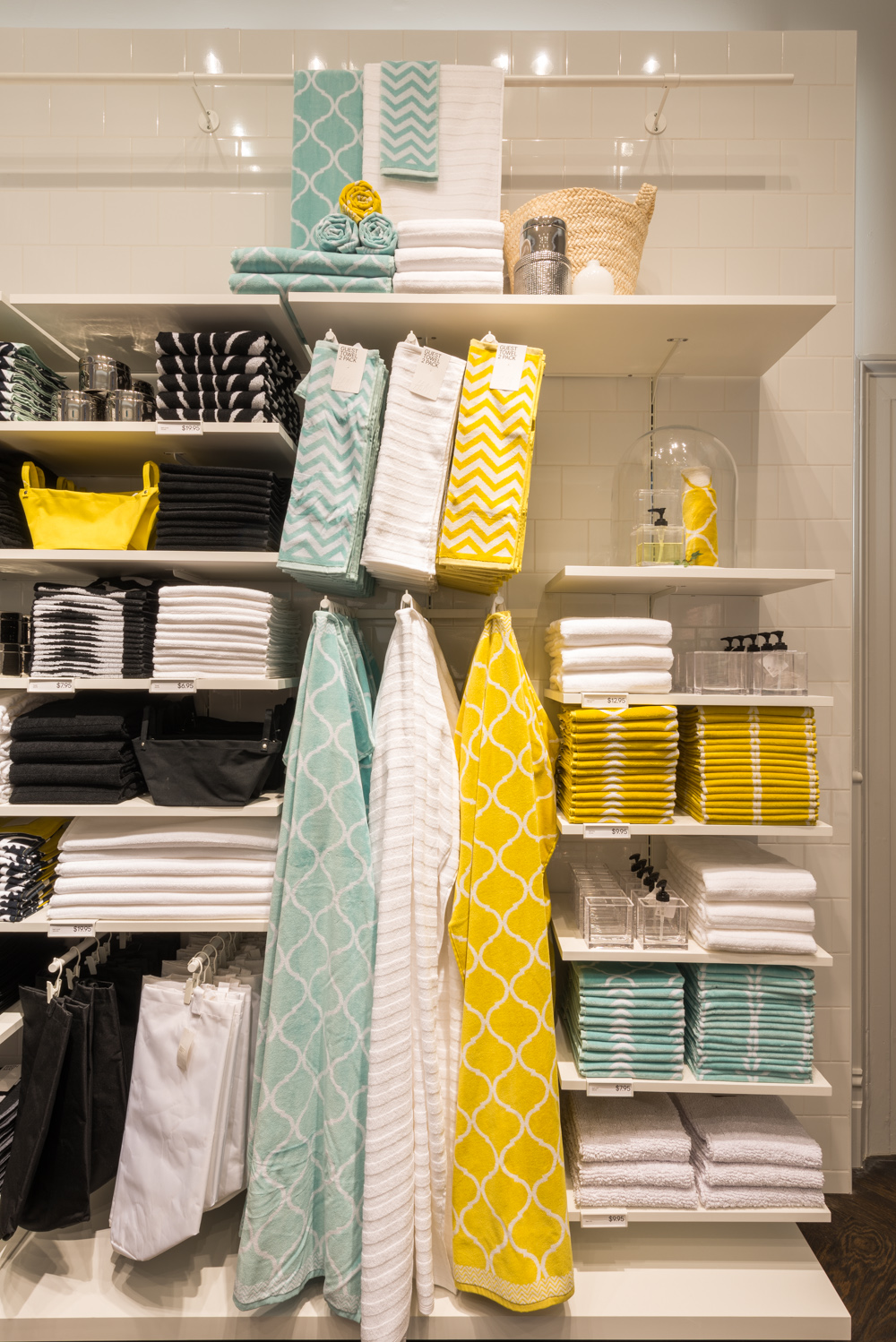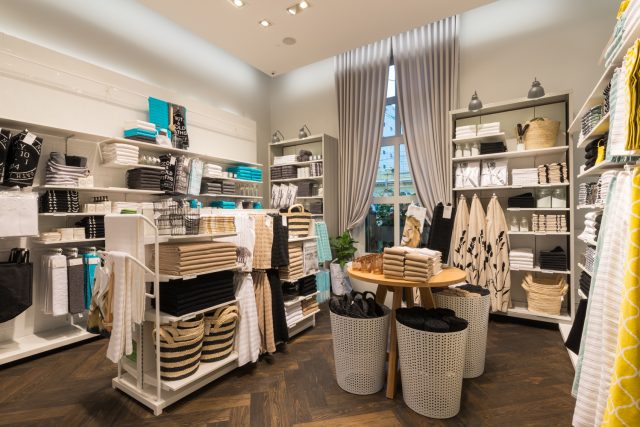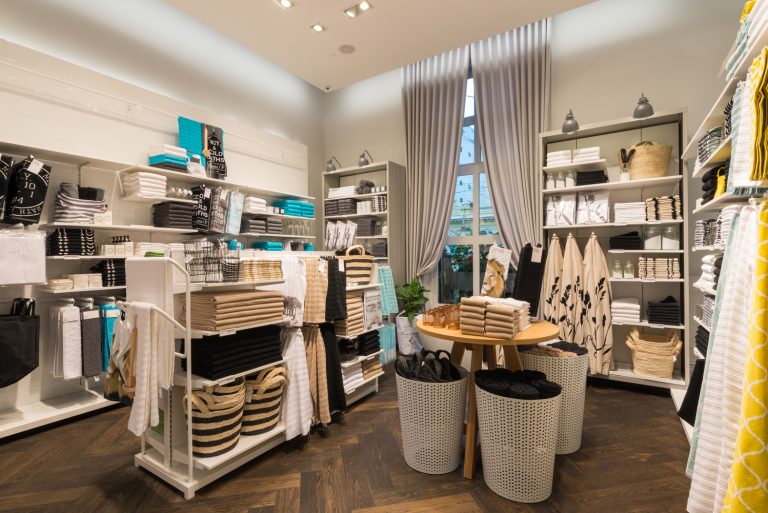 It really is an impressive looking store and I can't wait to visit on my next Melbourne trip, for the affordable homewares and clothes!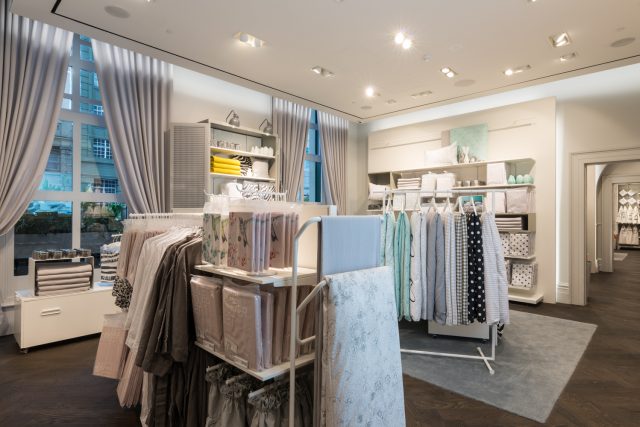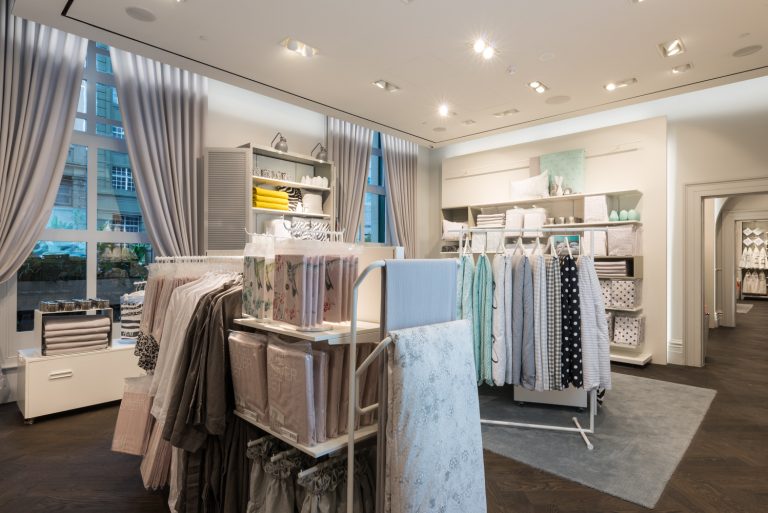 I picked out a few favourites (clockwise from top left): On-trend metallic copper and linen cushion cover, $14.95 | towel (also in yellow), $19.95 | double duvet set, $69.95 | ceramic pot, $14.95 (also comes in other colours).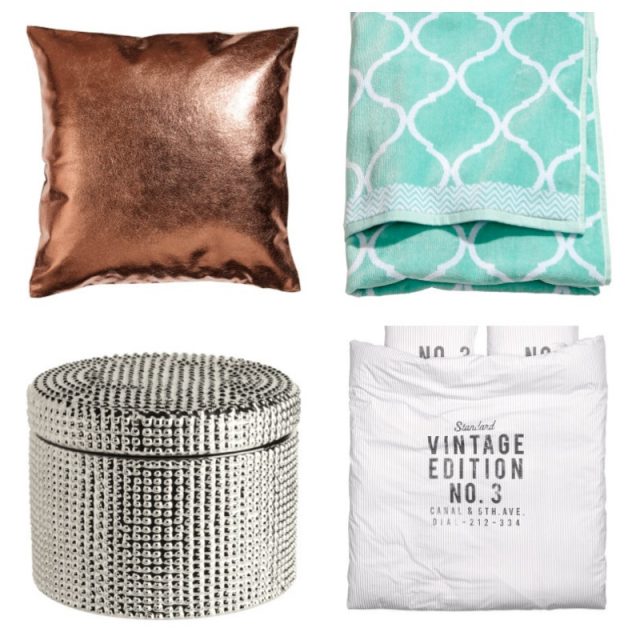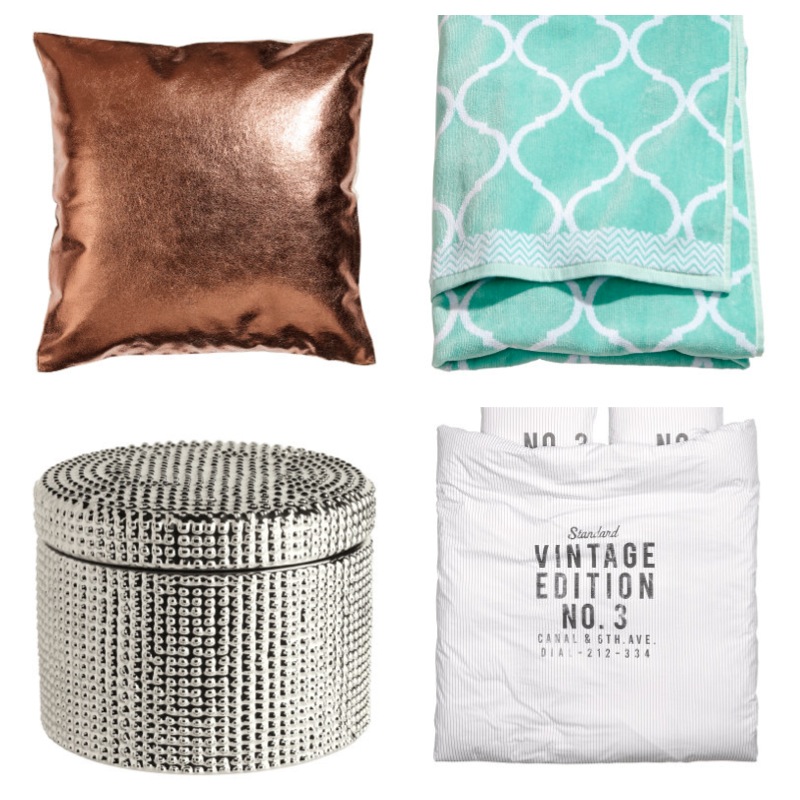 Sadly, you can't buy online yet. We'll keep you posted!