Further cementing its position as a one-stop-shop for highly covetable furniture, lighting, soft furnishings, rugs and art, Fenton & Fenton return this spring with a gorgeous new range that features a vibrant palette to reflect the changing of the seasons. You'll also find plenty of the signature eclecticism the brand is famous for.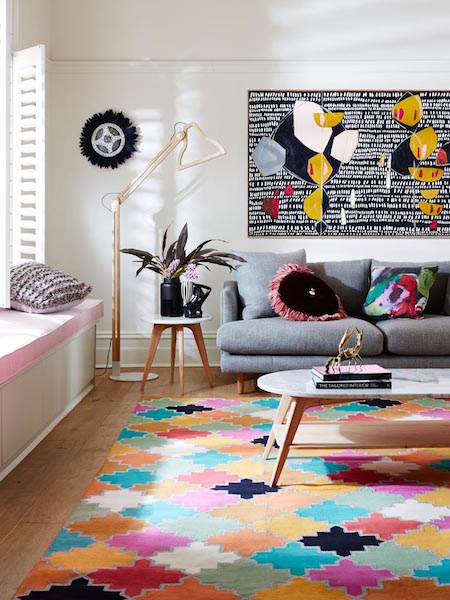 The store's art offering is always brilliant and the new works are no exception – there are new pieces from Megan Grant, Kristen Daniels, Carly Williams and Helen McCullagh for spring. The store's unique patterned rugs are back in new colour ways and you can also find fabulous new silk carpets and towels created by Mr Fenton too. As per usual, the rugs don't disappoint – they're some of the best we've seen and will instantly transform any space.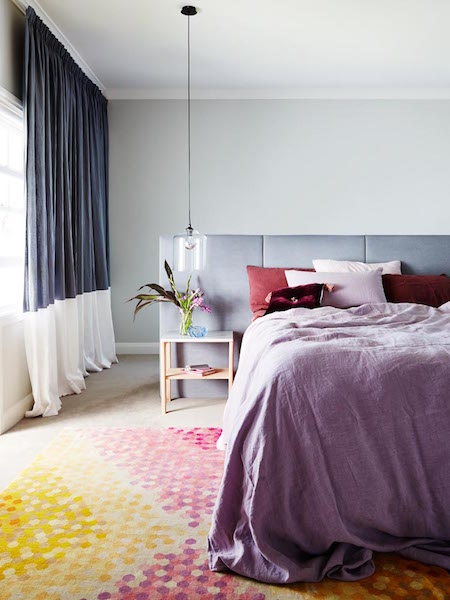 Exclusive to Fenton & Fenton, the new spring range also boasts a pretty gorgeous collection of furniture and lighting, designed for both indoor and outdoor living. "The furniture is both elegant and playful and designed to help us enjoy a colourful, expressive life and remind us of the joy that spring brings", says the company founder Lucy Fenton.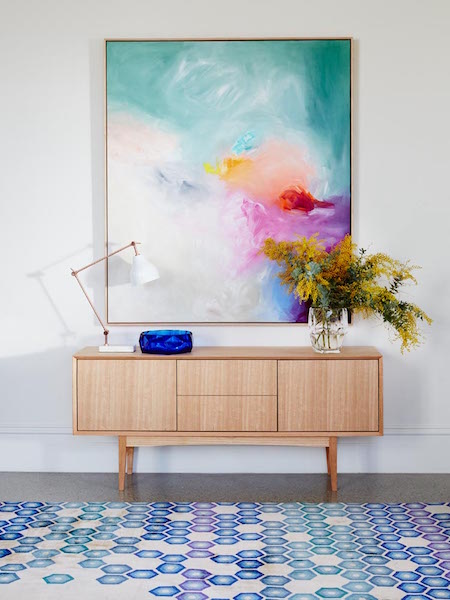 The Fenton & Fenton range is developed and inspired by Lucy's globe-trotting adventures. "The curated collection of art, furniture and homewares are sourced and inspired by our travels around the globe. It's then skillfully crafted using a mix of materials like marble, timber, silk and leather to create visual harmony," says Lucy.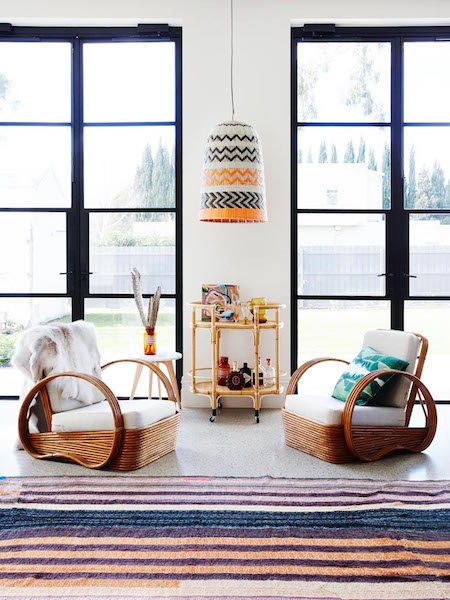 Signature pieces include the new Woodrow collection (that was designed in-house) and the chic leather range – Fenton & Fenton fans will be pleased to hear that the brand's popular and versatile folding chairs are back for spring alongside more bench options, dining and occasional chairs too.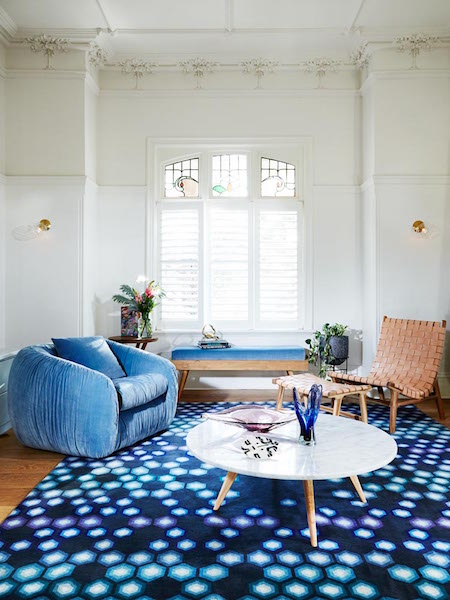 Shop online or in the brand's Prahran showroom.
Photography: Armelle Habib | Styling: Heather Nette King