Located in the New South Wales region of Warialda (400 km south-west of Brisbane), Faraway Domes is one of the more unique travel destinations we've come across. Created to diversify one family's farming operation during the drought, the luxury domes are located on a 9000-acre mixed farming operation, and they've proved incredibly popular over the last year. In fact, with capacity rates an all-time high, the owners Jaime and Belinda Munsie have just added a new five-star dome to the offering.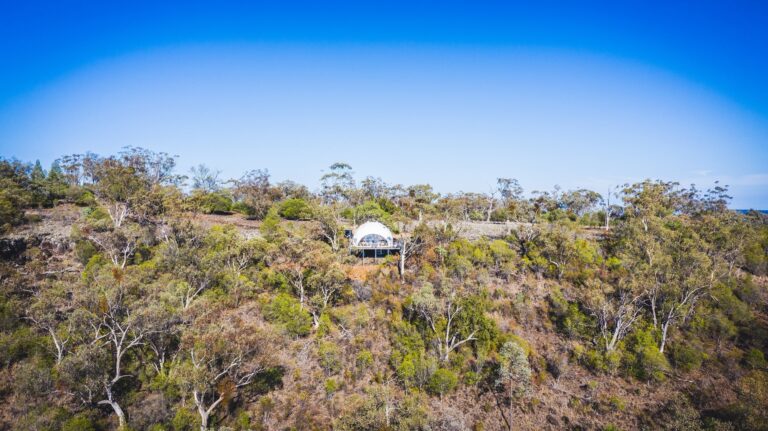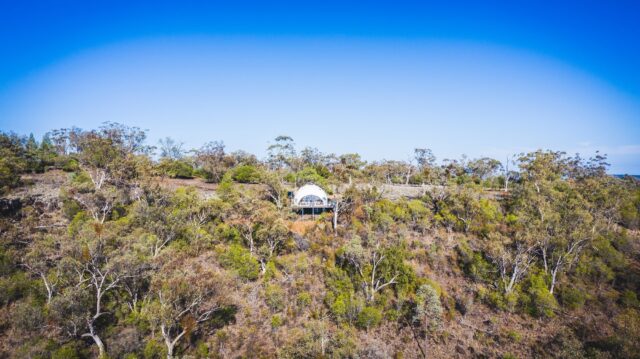 "It's been so rewarding to see how many people want to travel to outback Australia and experience what we have to offer, while enjoying first class comfort," says Belinda, who has entertained people from all over Australia as well as from Canada, the UK, China, USA and Switzerland since launching the business.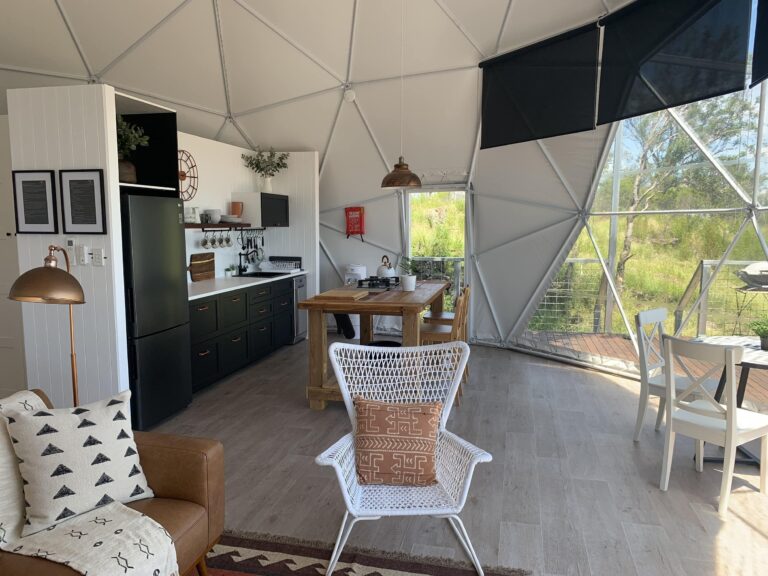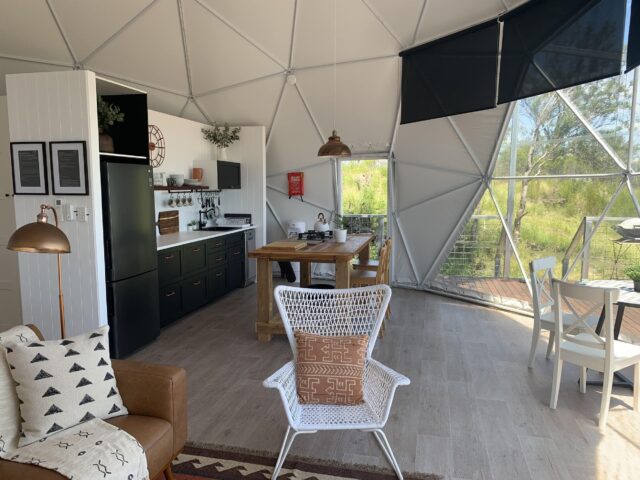 The deluxe eco-retreat was created with comfort and luxury in mind, with each dome featuring air conditioning, an ensuite, a fully functional kitchen and an elevated private deck. Guests can also book in an in-dome massage or beauty treatment during their stay too.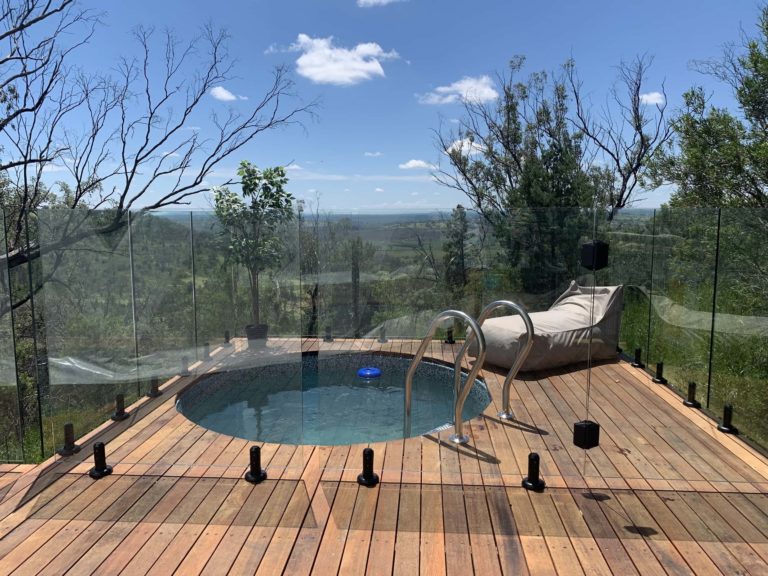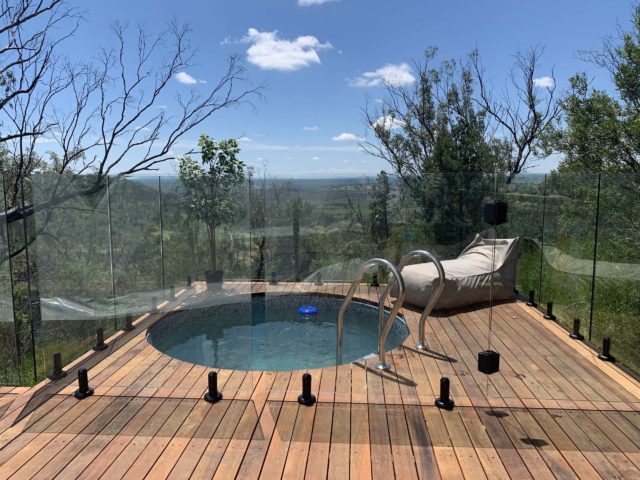 A fabulous new addition to the property, the new luxury geodesic dome features a fire pit, king size bed, private plunge pool and an outdoor bath that overlooks spectacular outback views. The additional dome is perfect for couples visiting with friends, with the option of renting out both domes at the same time.
"With occupancy rates currently at 86%, things are slowly getting back to normal after lockdowns, so we're hoping more travellers can get out to experience why regional and rural Australia is so unique," says Belinda.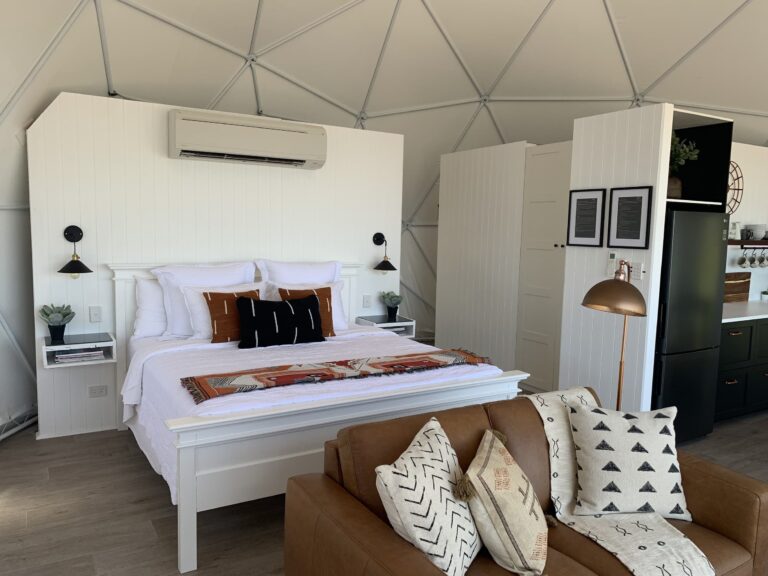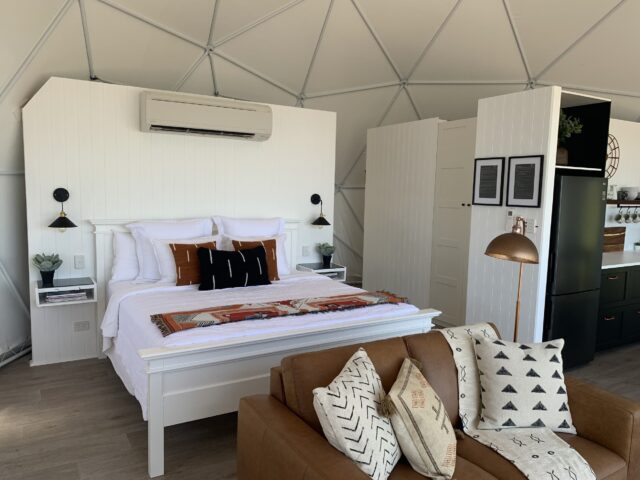 "There really is nothing else like it. Our wildlife, birdlife, views, walking trails and the astonishing landscape draws guests back on repeat visits. For people who love the outdoors and enjoy a touch of bush luxury, a stay at Faraway Domes is a must," says Belinda and Jaime's daughter Kate Munsie.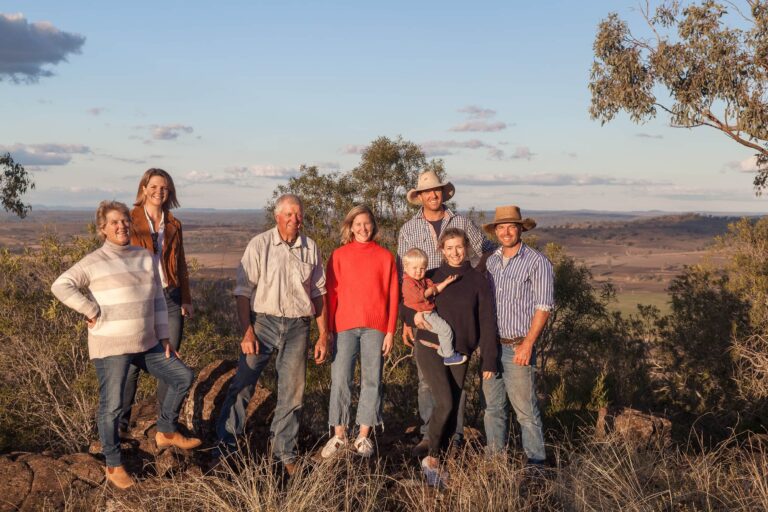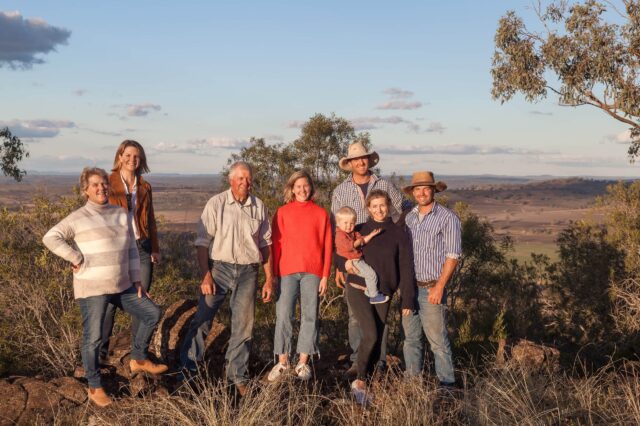 Faraway Domes offers accommodation from $485 per night, twin share.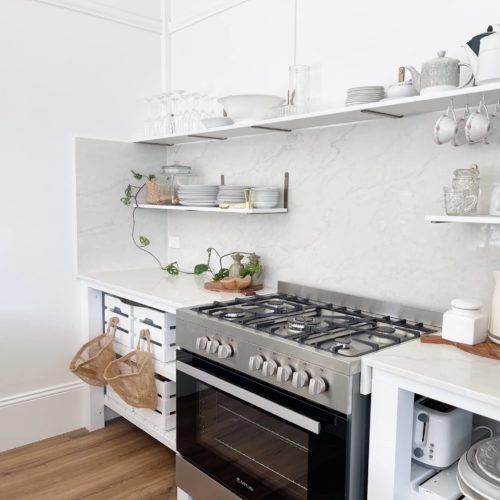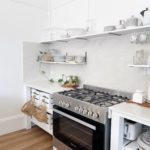 Waukivory Estate room reveal: the kitchen!
You know we love a good before and after, and our weekly room reveals of Naomi Findlay's Waukivory Estate holiday cottage project are giving us a regular dose of interiors…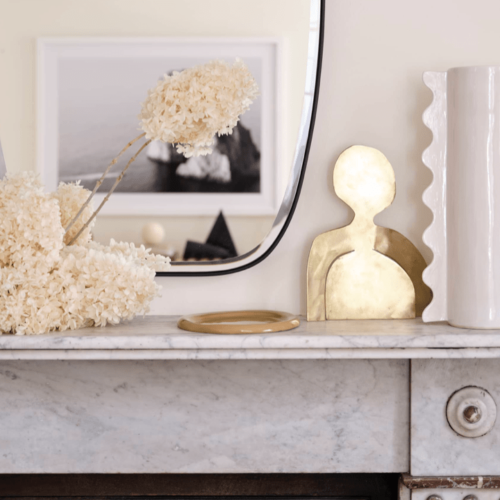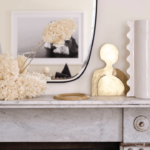 Stylist Sarah Ellison curates luxury Sydney accommodation experience
Three Rooms Sydney have welcomed interior stylist and furniture designer, Sarah Ellison, to their European-inspired apartment accommodation experience in Potts Point. III Rooms Sydney combines European style apartments with discreet…