As more and more people update their interiors on a seasonal basis, new brands have emerged to tap into the growing niche – Millie Archer is one such label. In a sea of cheap, mass market homewares the small batch designer homewares brand manages to produce no more than 100 pieces of each design while maintaining a very affordable price point of under $100. Exclusive and affordable, we're impressed!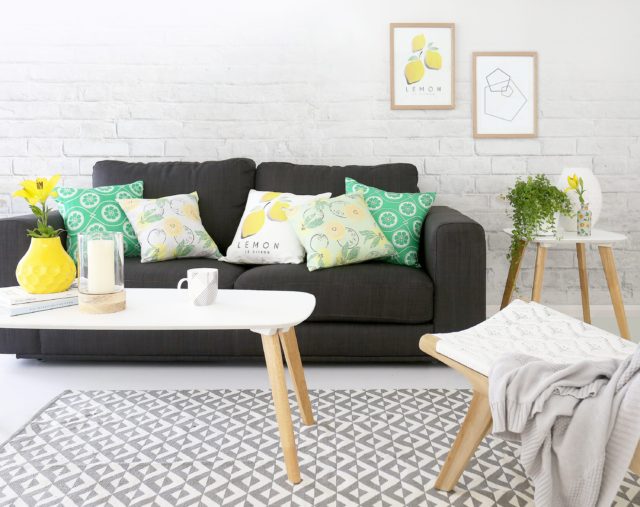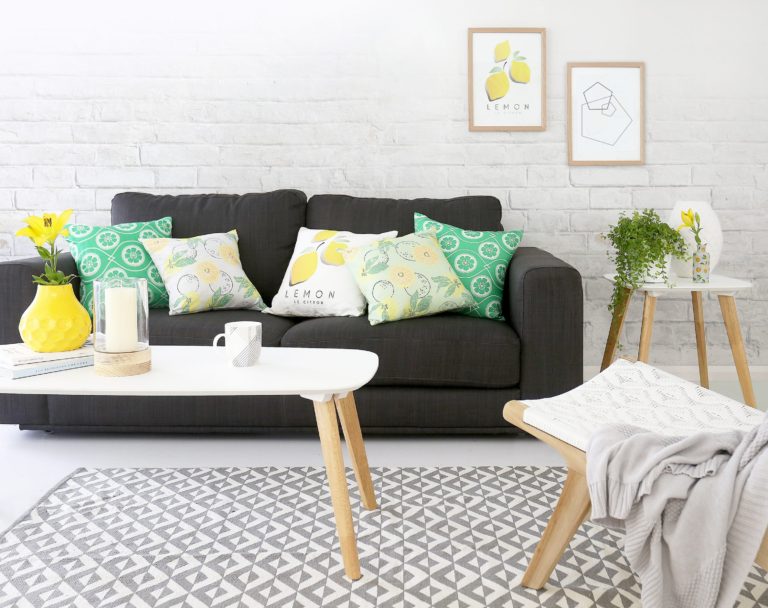 The creation of Melbourne couple Paul Jager and Laura O'Keefe, the range has a clean, minimalist feel with Scandinavian and vintages touches. Baskets, cushions, throws, glassware, hanging planters, prints, terrariums and vases feature in the range that is updated on a seasonal basis.
"We really want our customers to be able to restyle their homes on a regular basis with unique and exclusive wares. Part of that is product range, having the right pieces that will have an impact, another part is being affordable so we wanted to make a guarantee to our customers and give them confidence that we mean it and are committed to the price point," says Paul.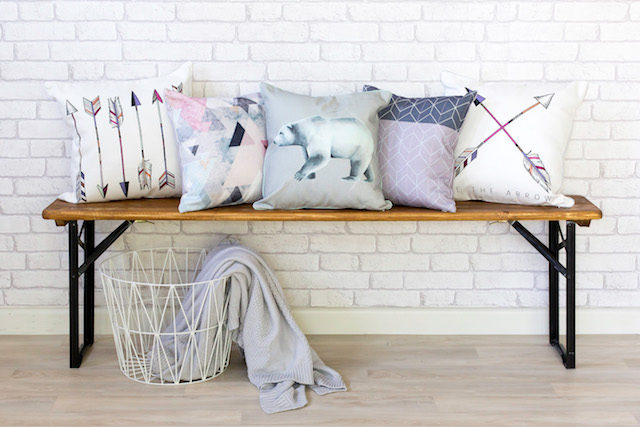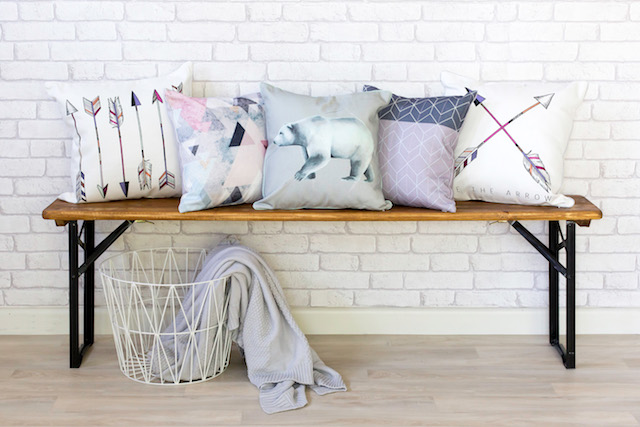 "We are almost exclusively direct to consumer and online, so we pass that cost saving onto the customer," says Paul who focusses on keeping overheads down on the production side too. "We are smart with our designs and use the same materials across different pieces to bring volumes up which keeps costs down.  We always keep manufacturing costs in mind," says Paul.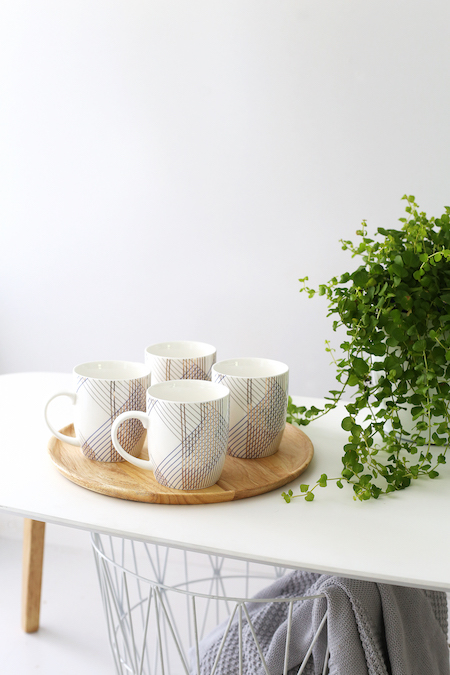 Designed by the couple with the help of several Melbourne-based graphic designers, the current range features arrow, citrus and animal motifs all executed in a clean, fresh style. One part of the range, 'Flamingo & Bear,' was created in collaboration with artist Linda Otton, a talent the pair found on Instagram. "Linda had only just established her business when we got in touch to collaborate, she had been posting her prints on Instagram to great response and the demand for her work was growing rapidly," says Paul who says Linda's Scandinavian aesthetic was a perfect fit for the brand.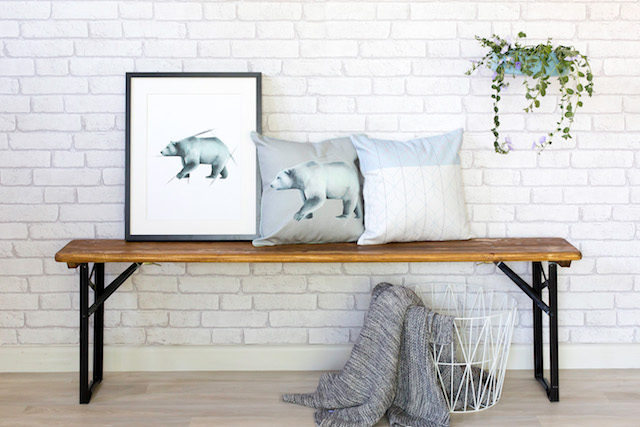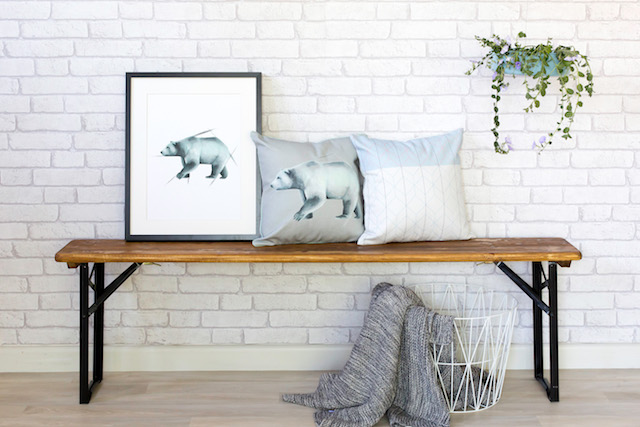 "Linda is hugely interested in interior design and decoration so everything she creates on paper or canvas is brought to life with that in mind, which meant she was a great fit for us. Her Scandinavian touch also fitted perfectly with our design sensibilities so we contacted her to create a few different versions of flamingos and bears with quite specific ideas on colours but trying not to be too prescriptive. Her initial sketches were beautiful and that's when we got really excited!" says Paul.
Shop online.