As Kip & Co co-owner Kate Heppell puts it: "We're not trying to be the sophisticated kids bedding company, or even the cute or the pretty, we just want to make a spunky fun kids bedding range." And boy, do they nail that brief.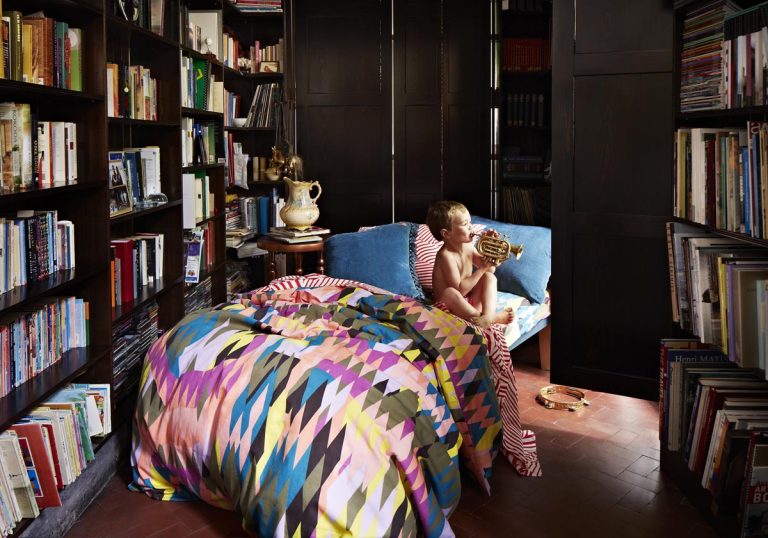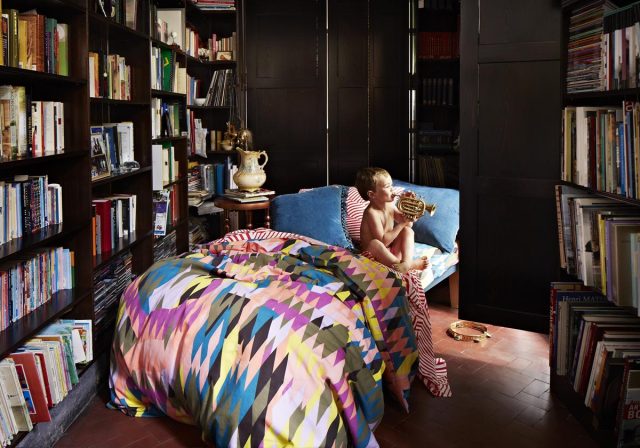 Kate, along with her sister Hayley Pannekoecke and her best friend Alex van der Sluys, make up the Kip & Co team. Founded in 2012 they also design bold and beautiful adults bedding, but it's their new kids range, that we got an exclusive first look at, that has really got our attention.
A particular favourite is the scribble print, "the kids version of the polka dot," which was drawn by Hayley's then four-year-old daughter, Chloe.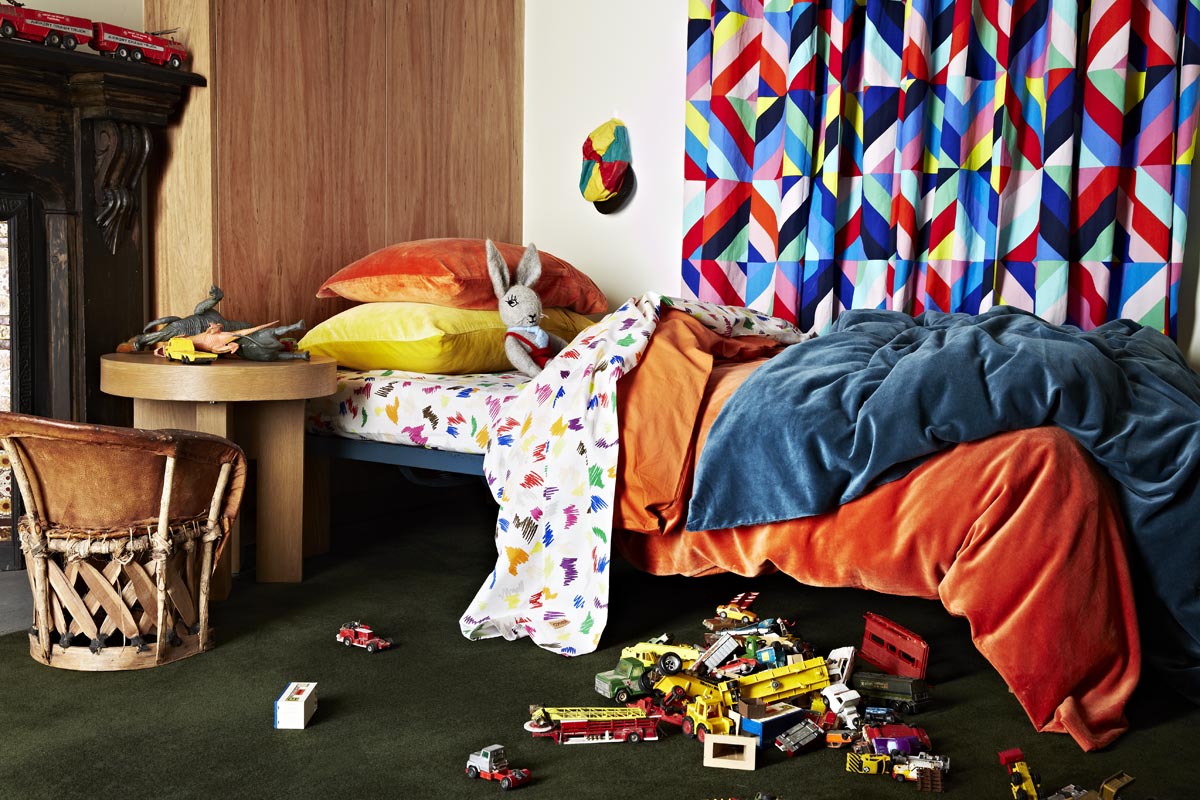 "We had kind of tried a scribble print before but we had never thought to say to a child can you have a little play for us," explains Kate. "So Chloe did all these scribbles for us and we just ended up doing this big repeat of them. We didn't want it to be age specific, just fun and colourful."
It is this type of collaboration that sees Kate favour designing for kids over adults, and having a child herself and Hayley having three, means there's always a little person to bounce ideas off.
"We definitely do a lot of testing with our kids," says Kate. "Showing them drawings and prints throughout the design process. Chloe in particular is definitely our inspiration, she is a great sounding board."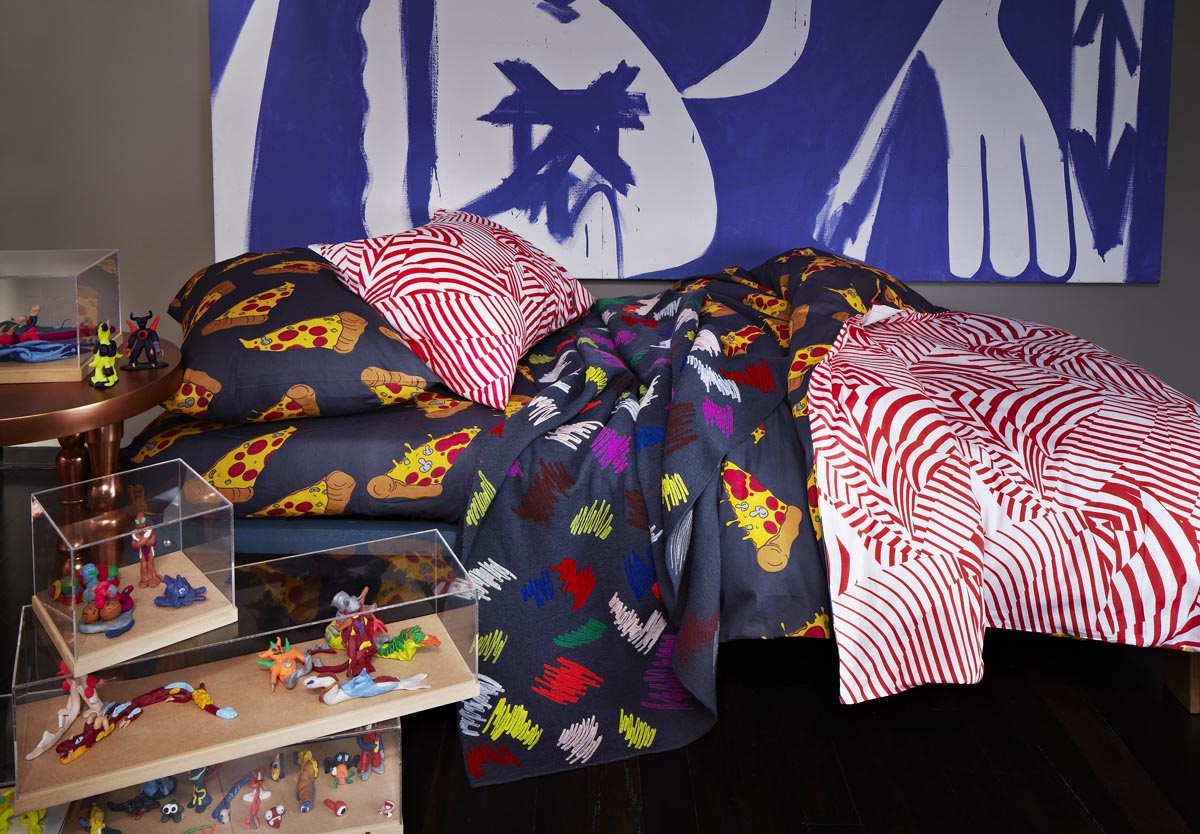 Other kids prints featured in the range include a reversible bedspread with a pizza print on one side and a psychedelic candystripe on the other, as well some deep coloured velvets with cotton backings.
And if you're wishing you could turn back the clock so you too could enjoy the lovely bedding, no need, the kids prints are also available for adults!
The new designs launch today. To shop online and get a list of local stockists visit Kip & Co here.