With its retro good looks, it's easy to see why enamel kitchenware has made it back onto our tabletops. Typically made from powdered glass bonded onto steel, enamel is lightweight, easy to clean, hardwearing and usually dishwasher and oven safe too. And while vintage pieces can be found in secondhand stores, the latest line-up of new enamel kitchenware is proving hard to resist.
Kip & Co: Durable, versatile and available in a gorgeous array of colours, this range is great for outdoor entertaining and you could even take it camping if you're that way inclined! Starting from $21.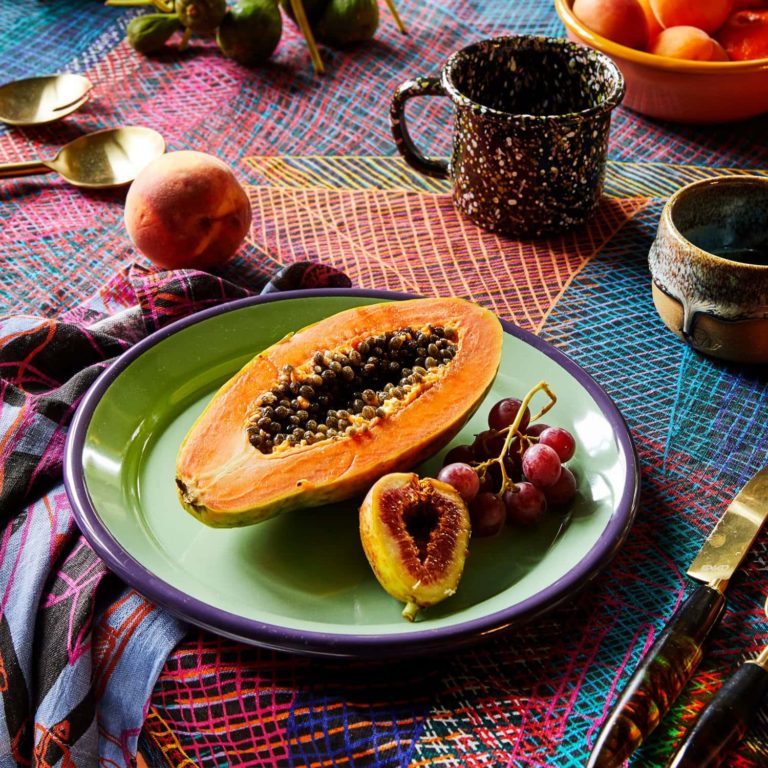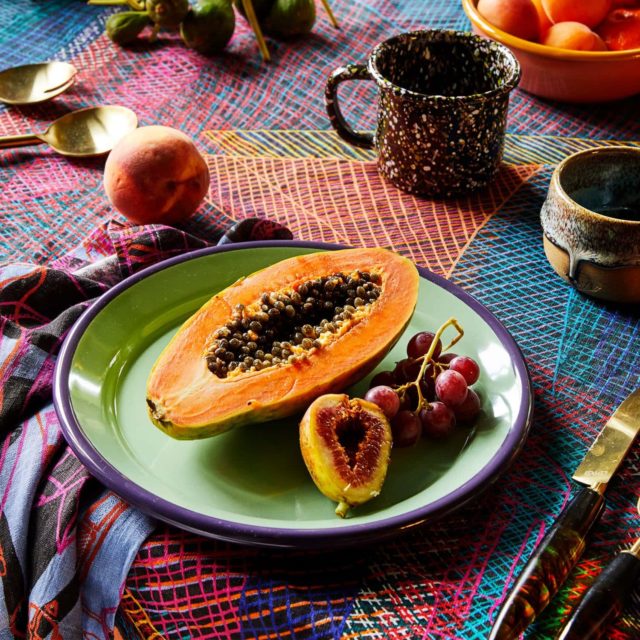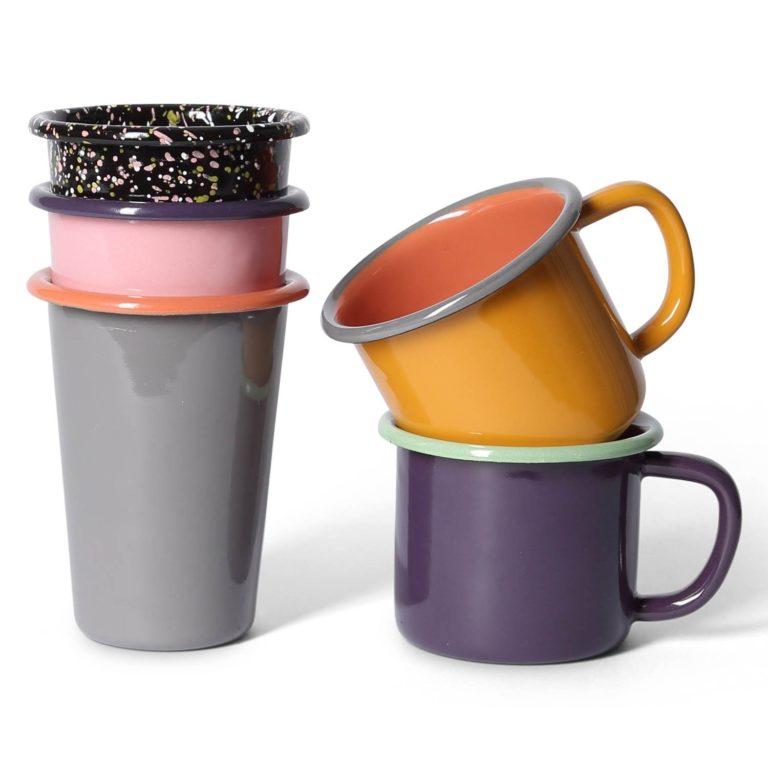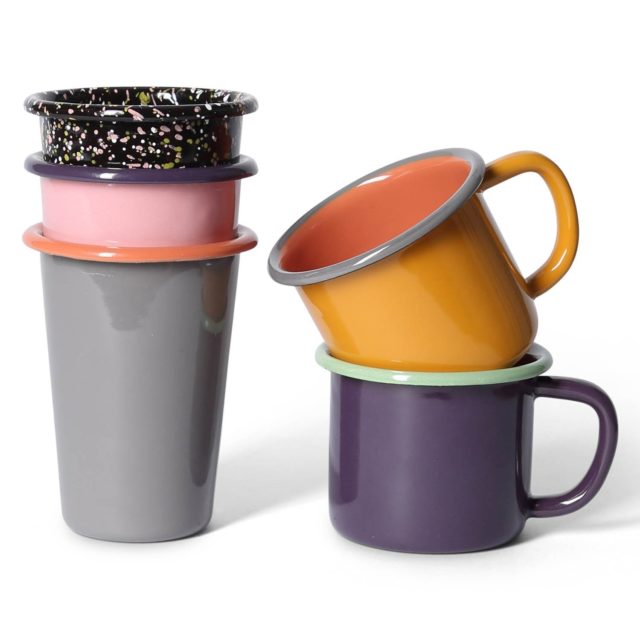 Kmart enamel grey/bronze bowl: Part of a larger enamel range, this bronze rimmed number is a steal for just $5.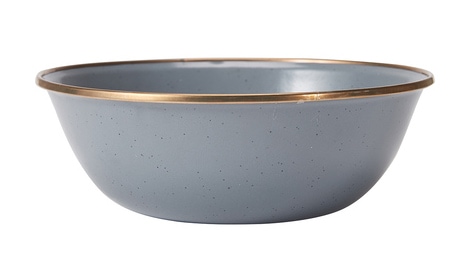 Mind Pop enamel range: Available in multiple colours, these canisters, bowls, trays, cups and more are hand painted, meaning no two are alike. They're dishwasher, freezer and oven safe, perfect for picnics, kids or at home! From $35.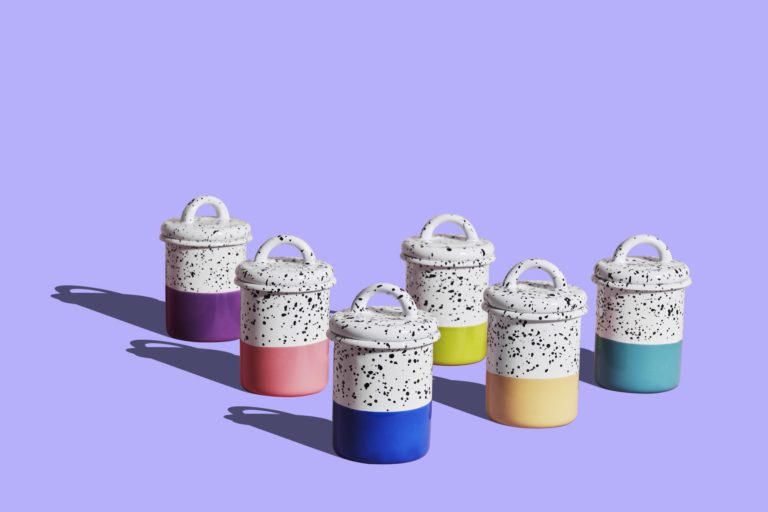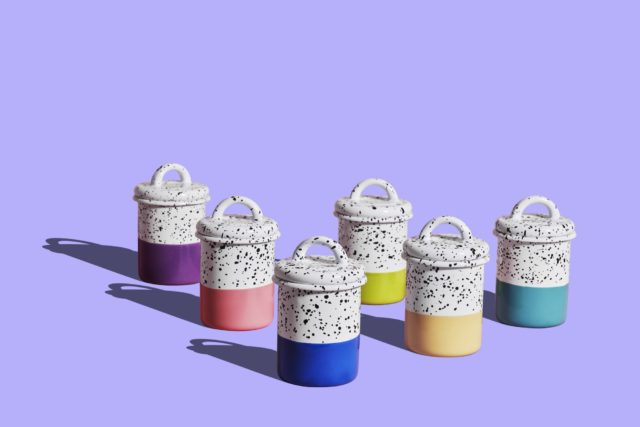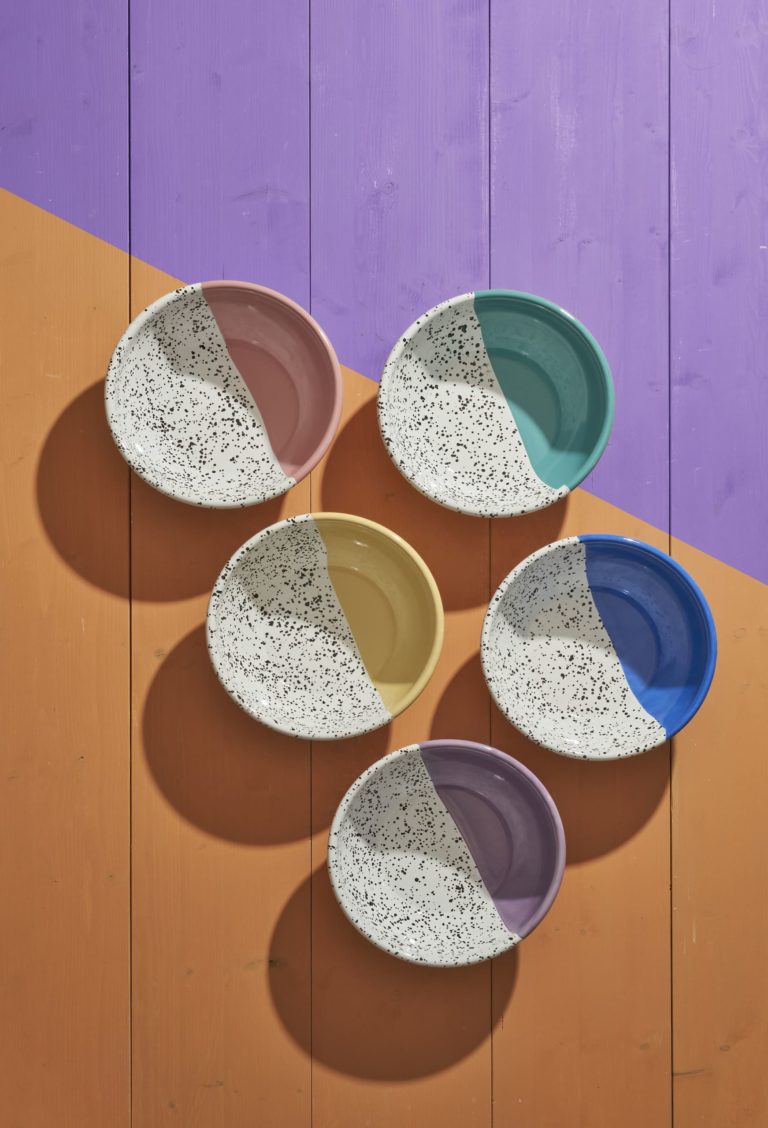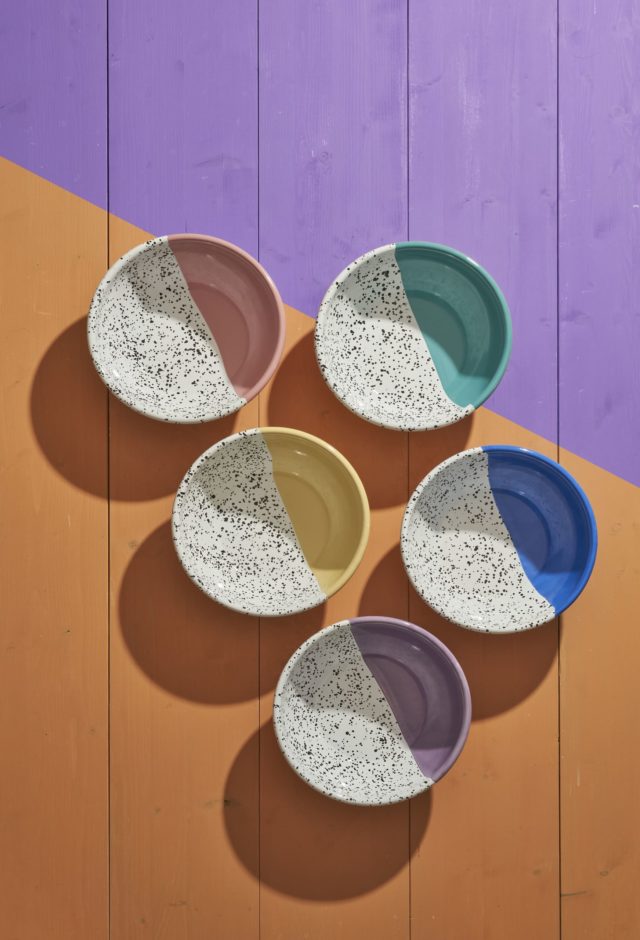 Bornn enamelware: Handmade by Turkish artisans and ripe for heirloom status, we love this range's pretty marble design. There's serving trays, mugs, tumblers, bowls and baking dishes in the collection. From $29.95.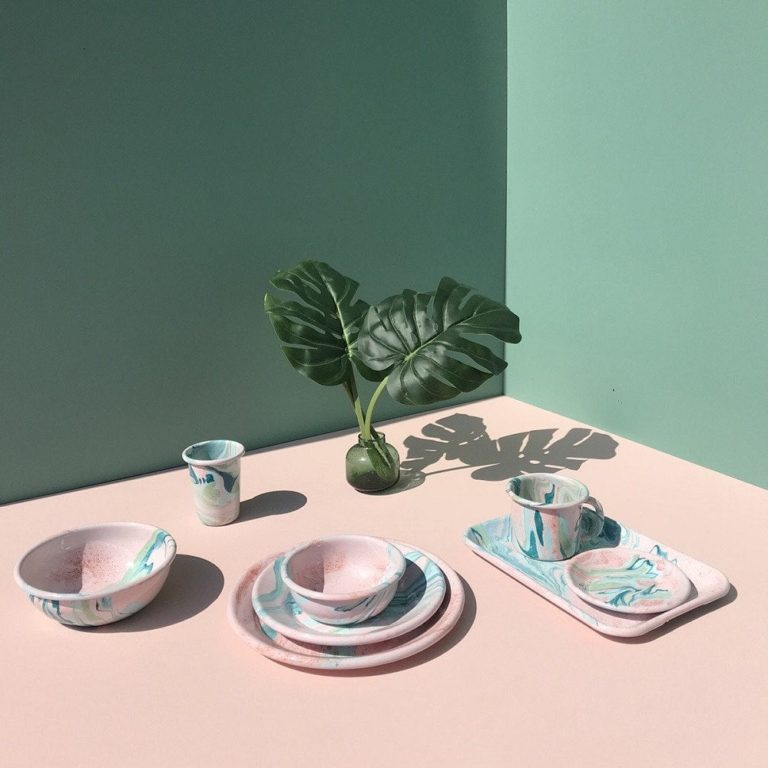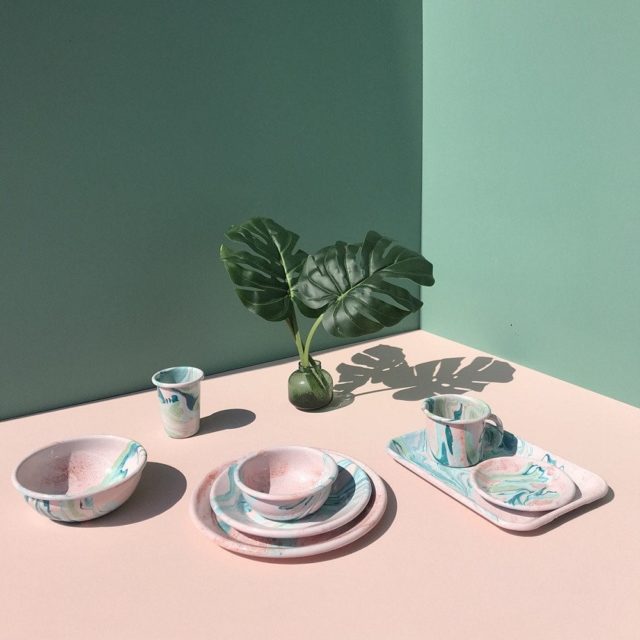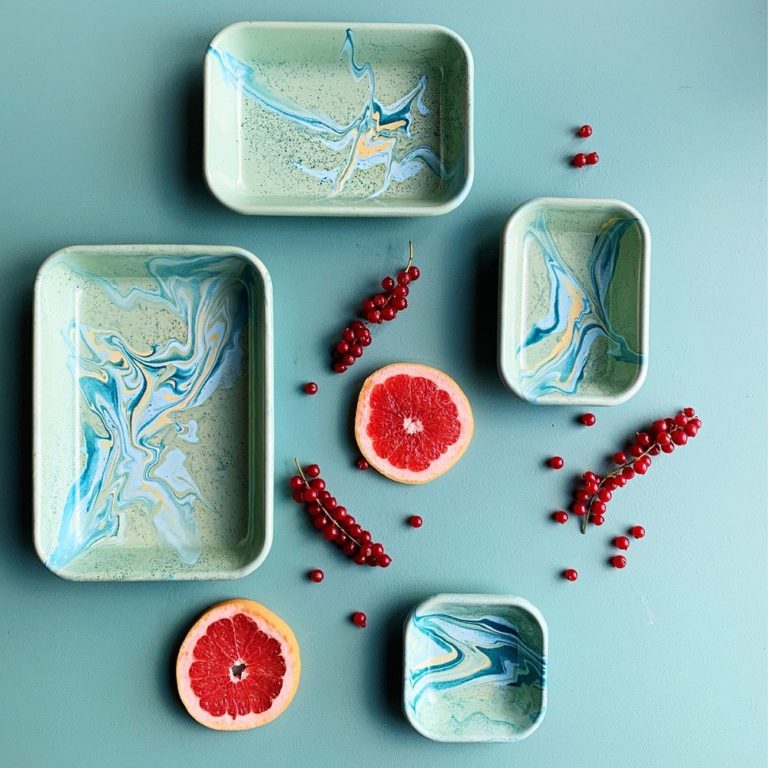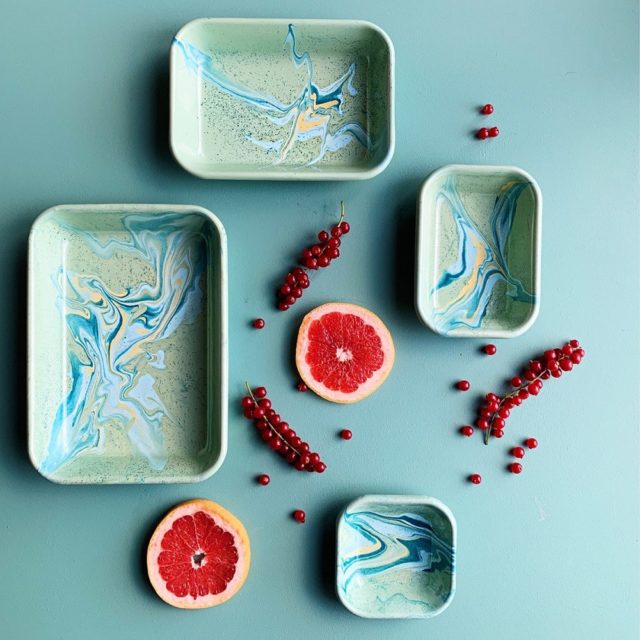 Falcon enamelware: Originally sold in the 19th century, as a safe alternative to the toxic materials found in kitchen products, enamelware is a great option for those looking for a healthy cooking alternative. This huge collection features everything from cups to colanders and baking trays and starts from $6.95.