Sponsored by Royal Albert China
You'll all know I'm a Pom and nostalgic for all things home, despite having been here in Sydney for more than a decade. When it comes to iconic British brands, you can't go past Royal Albert and with Royal Wedding fever very much alive and well in Australia too (who else loved Eugenie's recent nuptials?!) I think many of you will love their two latest collections as much as we do!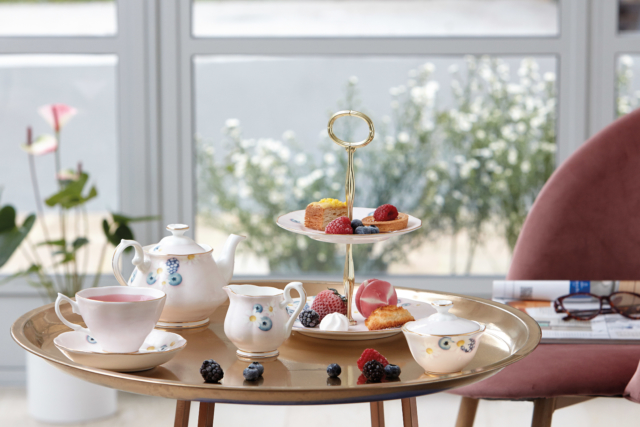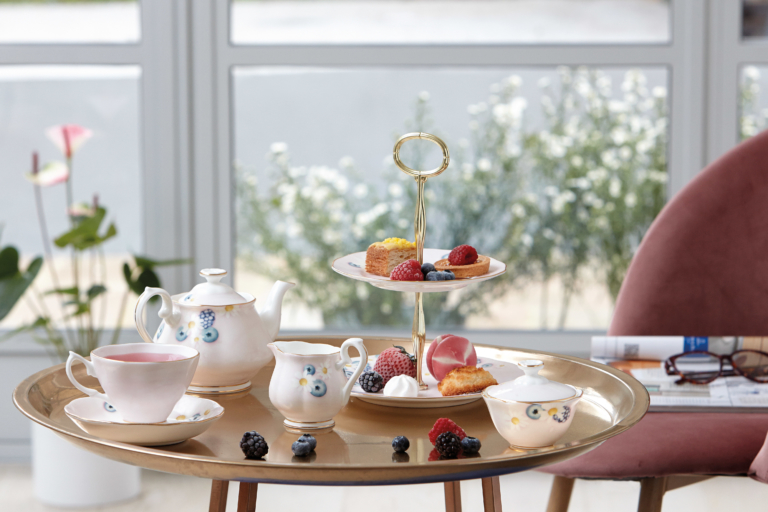 Alpha Foodie is a beautiful new collaboration with London food blogger and recipe developer Samira Kazan. With a love of pink, mathematics and travel, the Oxford graduate's blog has become a huge success with over half a million followers. Her collection includes tea-oriented (how English!) gift items in pink and turquoise, with each piece decorated with stylistically fresh and fun photographic patterns of fruit and flowers.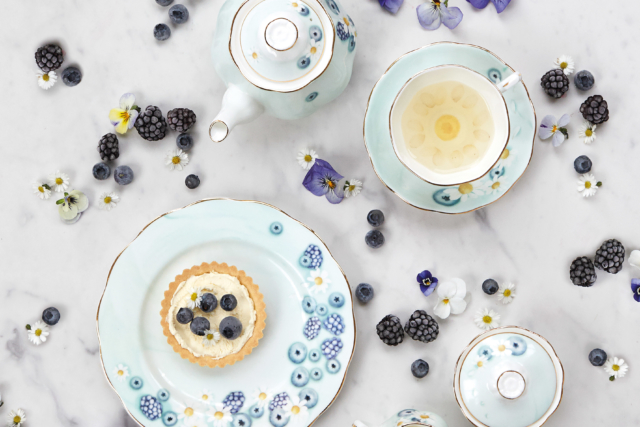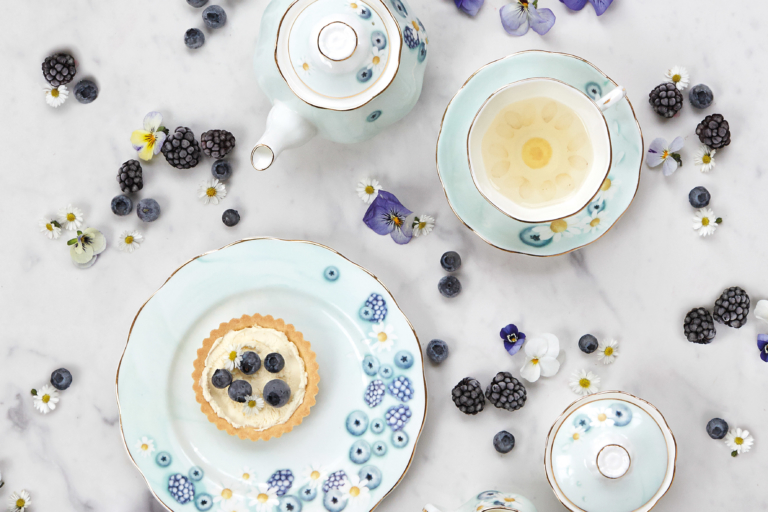 The new patterns are inspired by the texture and colours of a smoothie bowl, with hand painted blueberries, blackberries and daisies. Different design options were created with Samira's followers voting for their favourites. We love to see such a timeless brand as Royal Albert embracing 21st Century social media engagement!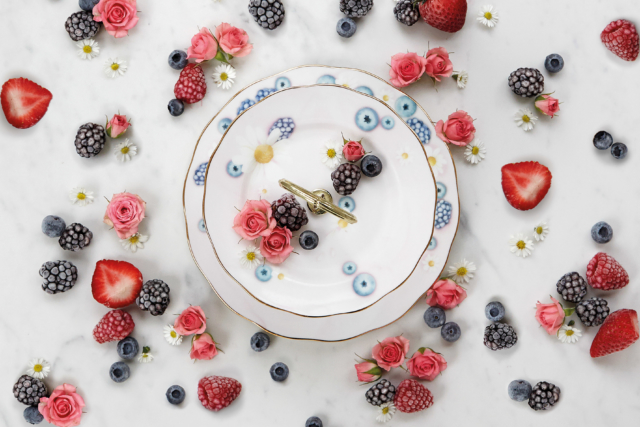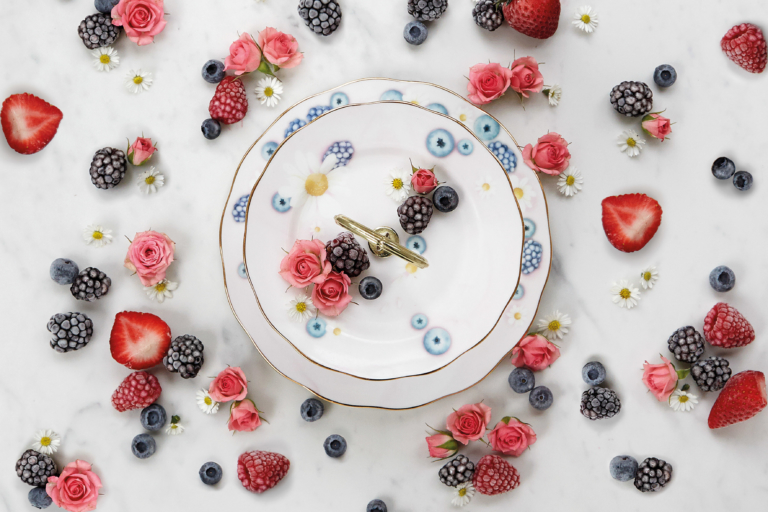 Another new collection, Modern Vintage, is one for the mix 'n match lovers (that includes me!) among you. Polka Rose, Polka Blue, Rose Confetti, Cheeky Pink and New Country Roses Pink and White, are all designed to work together.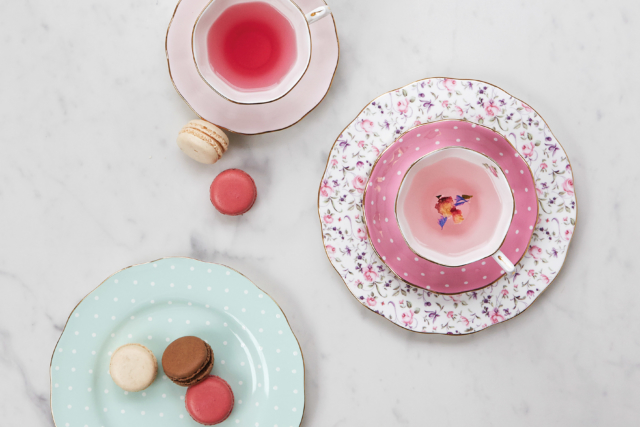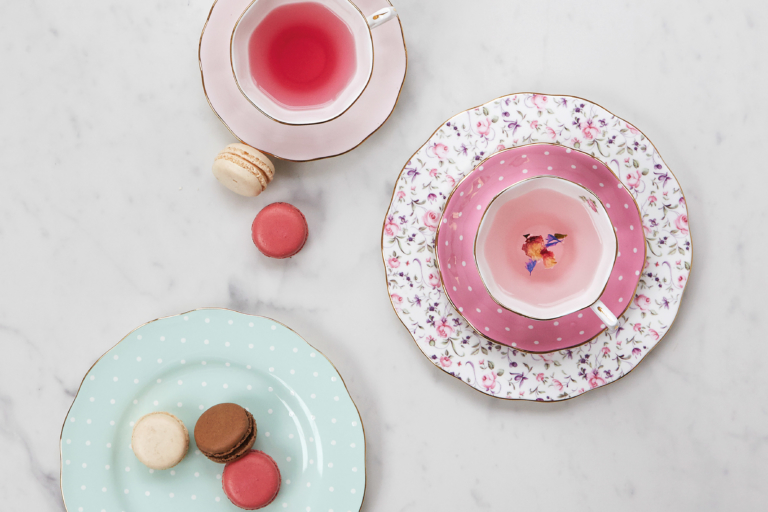 Royal Albert has a more than 100-year tradition of creating pretty floral teaware and Modern Vintage reflects the contemporary trend for eclectic mix 'n match settings, with designs reimagined in a modern way. But they've even done the hard work for you, providing three-piece, ready-made place settings to form a decorative, colourful tabletop.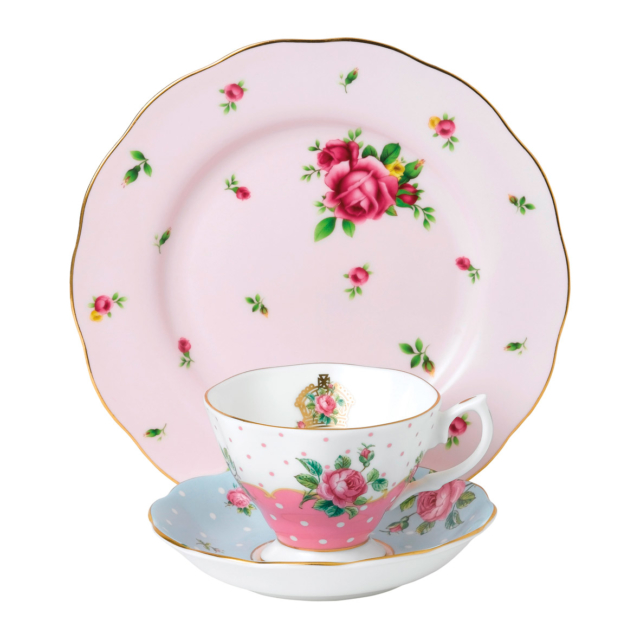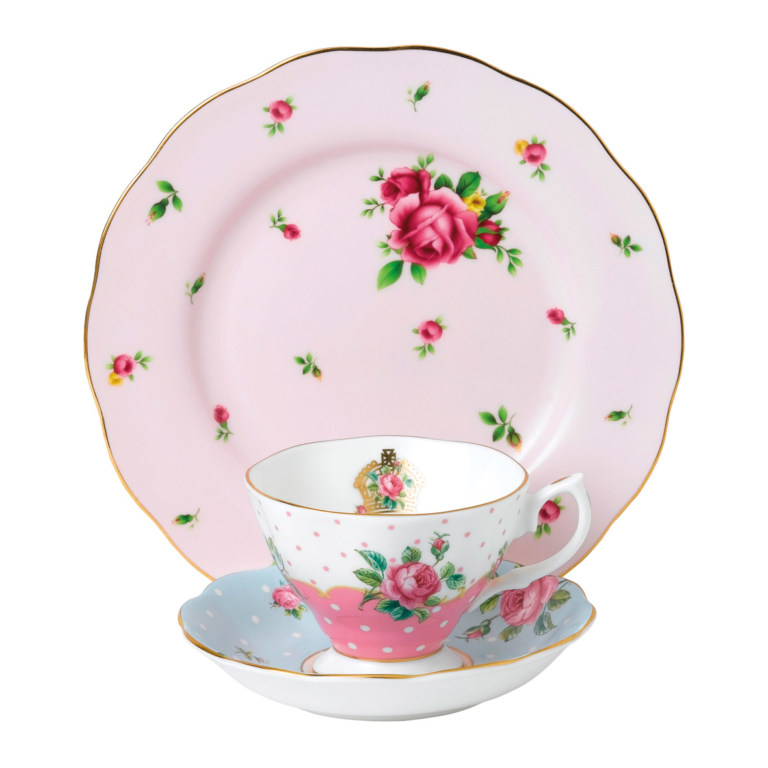 Each bone china piece is finished with 22 carat gold. Coming beautifully boxed, they'd make a stunning gift, or why not treat yourself?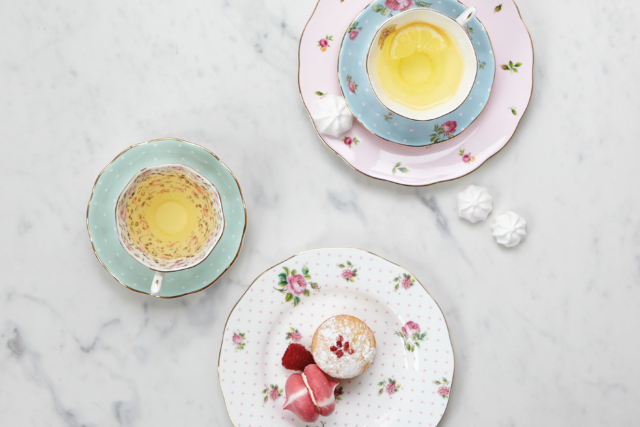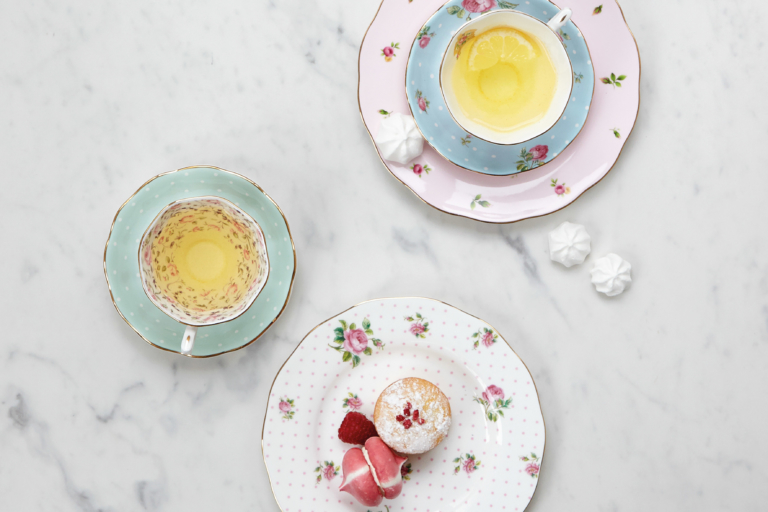 Special backstamps have been applied to the teacup, saucer and and plate in each 3 Piece Set so that the components in each set were more easily identified.