Bathrooms are no longer merely functional spaces lacking personality! Introducing the new 2017 bathroom, where we are spending more and more time on beauty application, personal care, detoxing and de-stressing. To stay on trend with the latest bathroom trends, Justine Wilson, Director and Principal Stylist at Vault Interiors shares her top DIY tips for a decadent bathroom.
"The bathroom doesn't need to be the most boring and plain space of your house! Now we all seek a calming space speaking to stylish comfort. There are so many quick and easy ways to make your bathroom more glamorous!" says Justine.
Top DIY tips for a decadent bathroom (that won't break the bank)
1. Upsized Tiles – Use large floor tiles and repeat the floor tiling as a feature wall to create a modern and glamorous look bathroom. This also makes the space feel seamless and consistent.
2. Gloss Away – Choose a darker colour or gloss finish for your floor or feature tile to create a luxurious feeling, as they are less stark and more welcoming then just standard white tiles. A darker tile will make a feature of your vanity or bathtub, as there is contrast so anything white will stand out.
3. Tap Ware Feature – Make a statement! Consider matt black, gold or rose gold tap ware for an on-trend statement feature.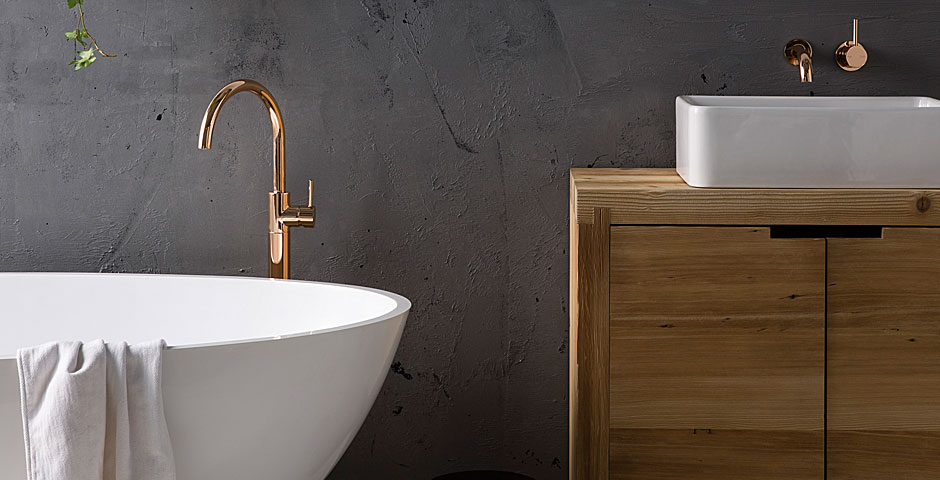 Image source: AstraWalker
4. Neutral Palette – Opt for a neutral palette so your bathroom won't date quickly. A modern feel can be achieved by using straight lines and you can introduce items such as a square bath and rectangle floating vanity.
5. Floating Design – The "floating" design element is popular with vanities now and it a great way to create the illusion of space when paired with a large mirror which sits flush against the tiles.
6. Oversized Mirror – An easy and affordable way to enhance the sense of scale and space in the bathroom.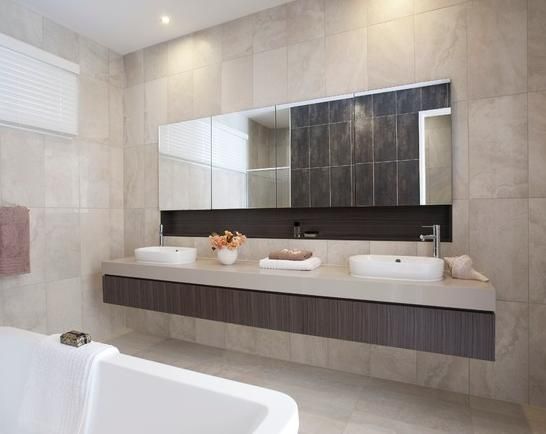 Image source: Bathroom Rules
7. Natural Material – Introducing natural material like marble will always give your bathroom and upmarket and glamorous feeling! With so many marble products these days, you'll be able to pick up some affordable items!
8. Metallic Accessories – Scented candles, gold bowls for soaps and beautiful hanging feature lighting pendants give a glam pop that is not over the top but has big impact.
9. Accent Colours – Introduce accent colours with bath towels and flowers to help add decadence to the bathroom whilst also creating a relaxing and inviting atmosphere. Items can easily be changed according to your mood or season!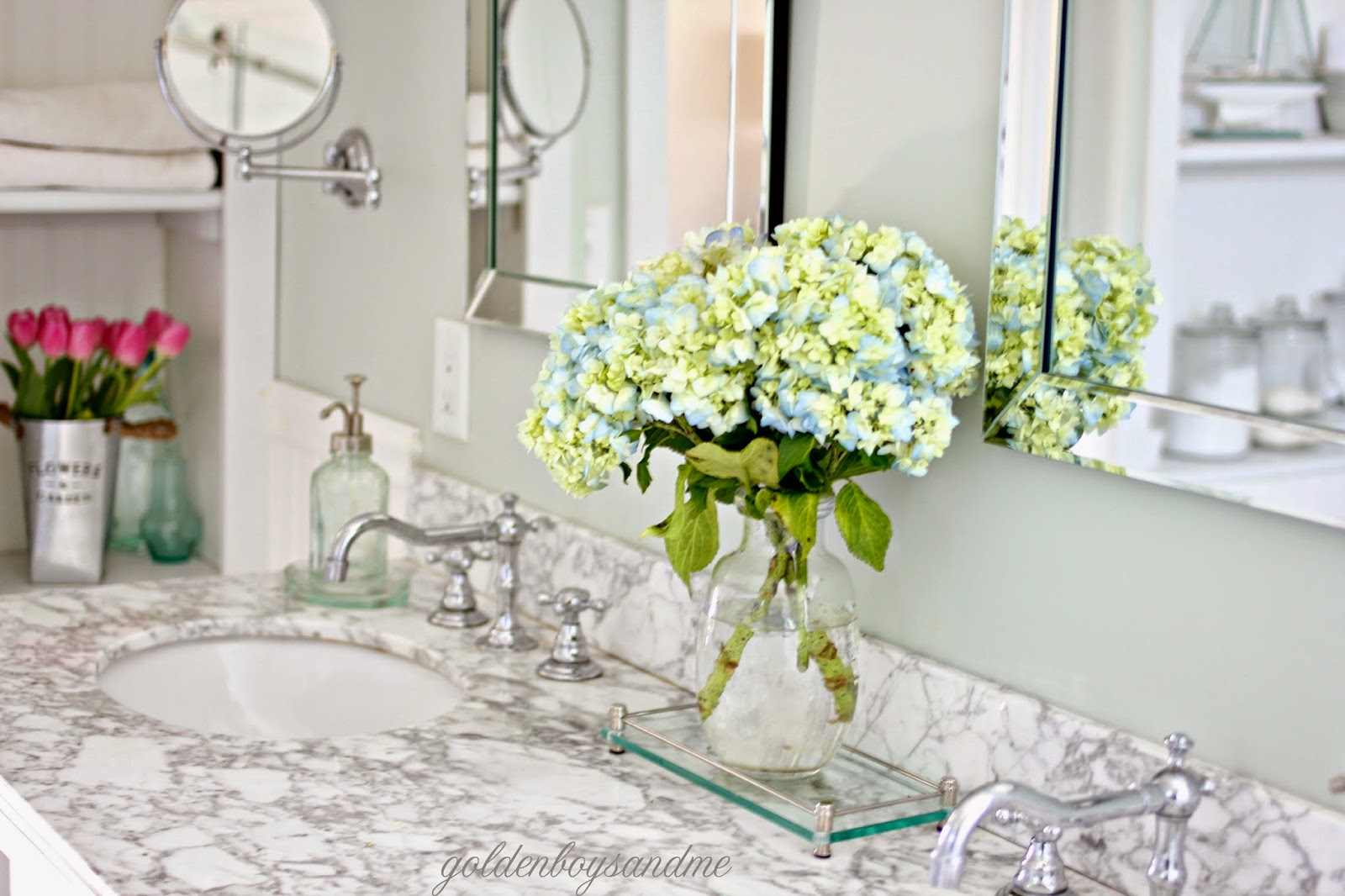 Image source: Golden Boys & Me