Originally designed as Finnish Christmas ornaments, himmeli sculptures have been embraced by creatives across the globe of late, including talented Brisbane artist Katrina Johnson who has a penchant for ancient crafts. "I would describe my himmeli as more sculpture than mobile.  They are visually stimulating in so many ways. The shadows they cast and the way they turn make them quite mesmerising," says Katrina.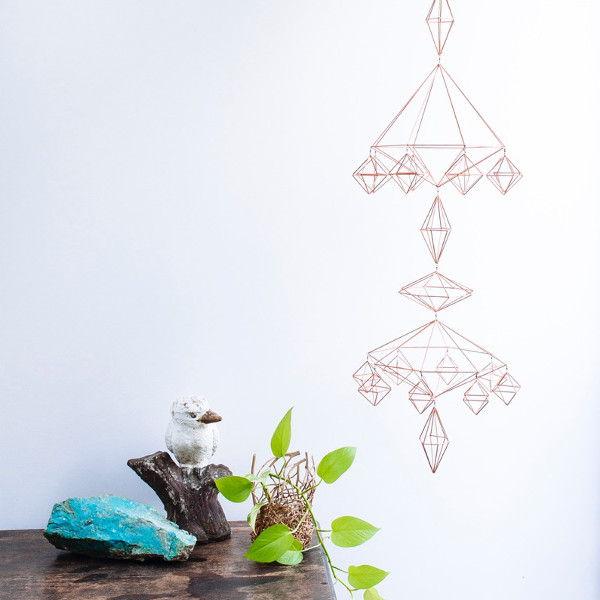 Traditionally made from wheat, and famed for their simple geometric shapes, himmeli work so well in modern interiors, which no doubt explains their current resurgence. "I originally worked with the traditional method of wheat which I still love but its extreme delicacy made it very hard to post and not turn up damaged. I then started working with brass and copper which was a lovely change as I could be a bit harder on it!" says Katrina who has also started experimenting with aluminium. "I have started creating coloured himmeli also as I felt it was a shame to spray the copper or brass, given its organic beauty. So far the results of the coloured ones have been super fun and exciting!"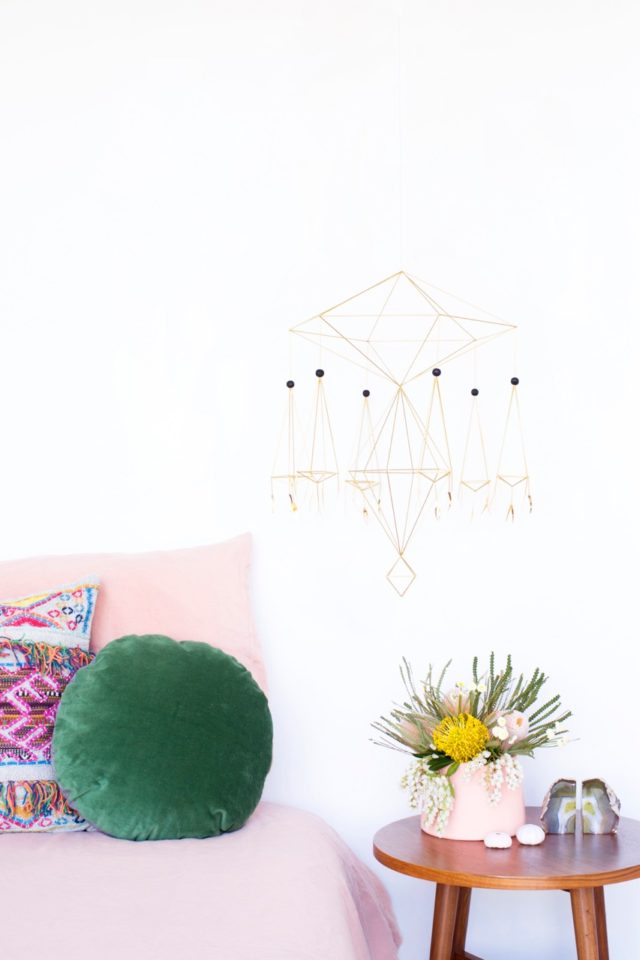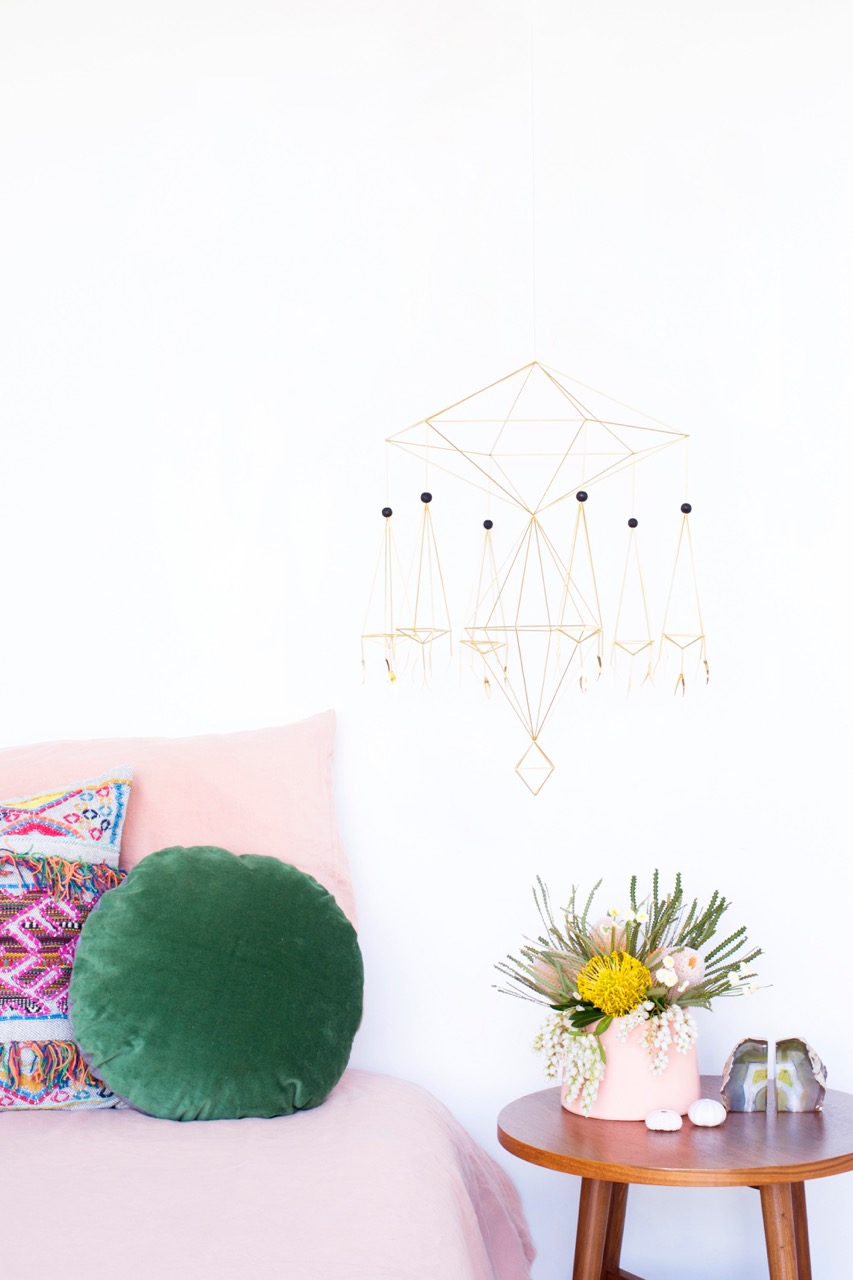 The daughter of creatives (her father is an architect and water colour artist and her mother is a professional quilter), Katrina started out as a carpentry apprentice in her early twenties before appearing on The Block about four years ago, an experience that left a lasting impression.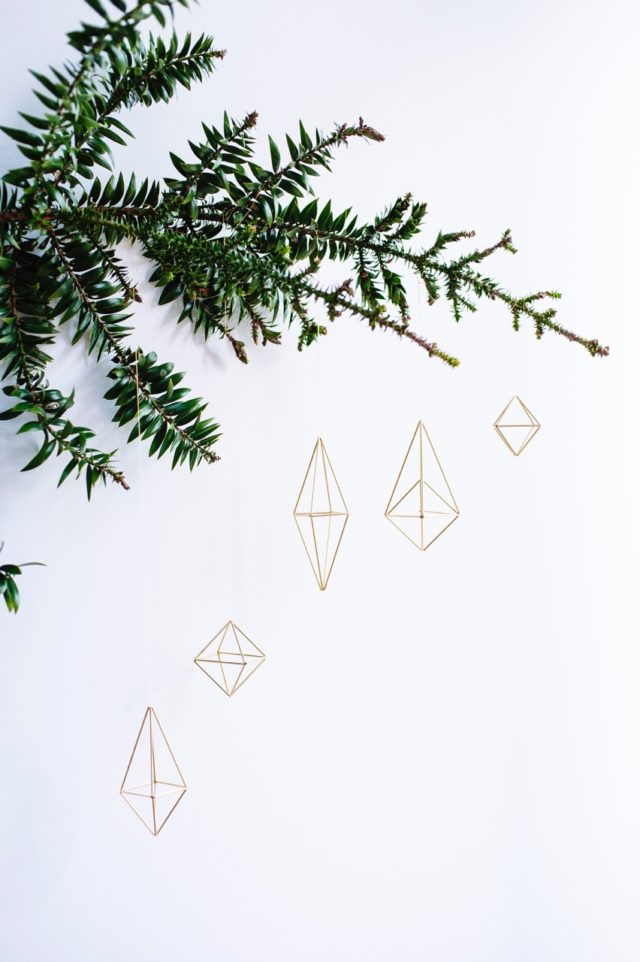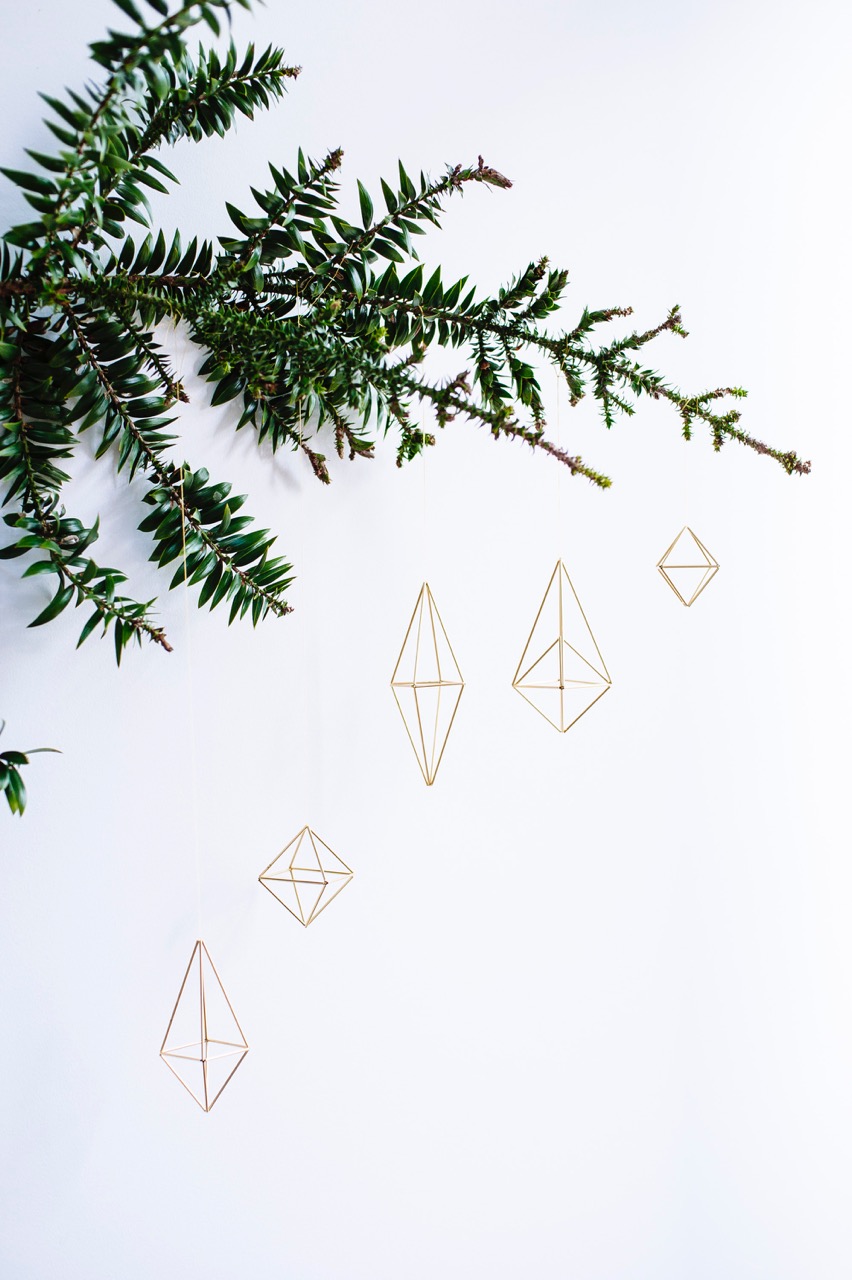 "I don't think anyone could describe the experience of reality TV. Even if someone tried to explain it to me before I went on The Block I would not have believed them. I was physically prepared for a lot of hard work but totally under estimated the mental strain it takes out of you. Mark and I are not very competitive people so that also made it hard. It was a double edged experience but we got everything we needed out of it," says Katrina who made enough money for a house deposit and more.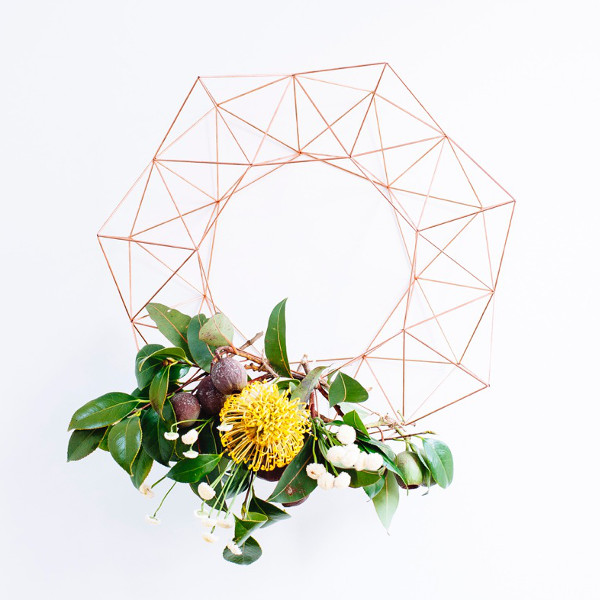 "I paid my parents back the money we owed them for the special education for our autistic son. I thank my lucky stars for that opportunity and I smile every time I pull into my driveway. I really do! We are so very grateful and extremely lucky," says Katrina.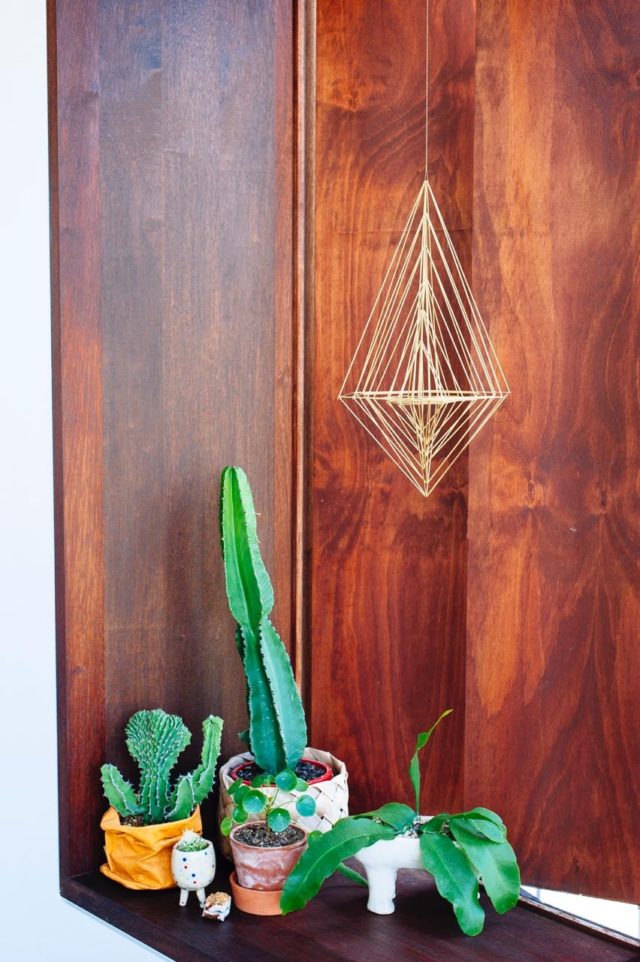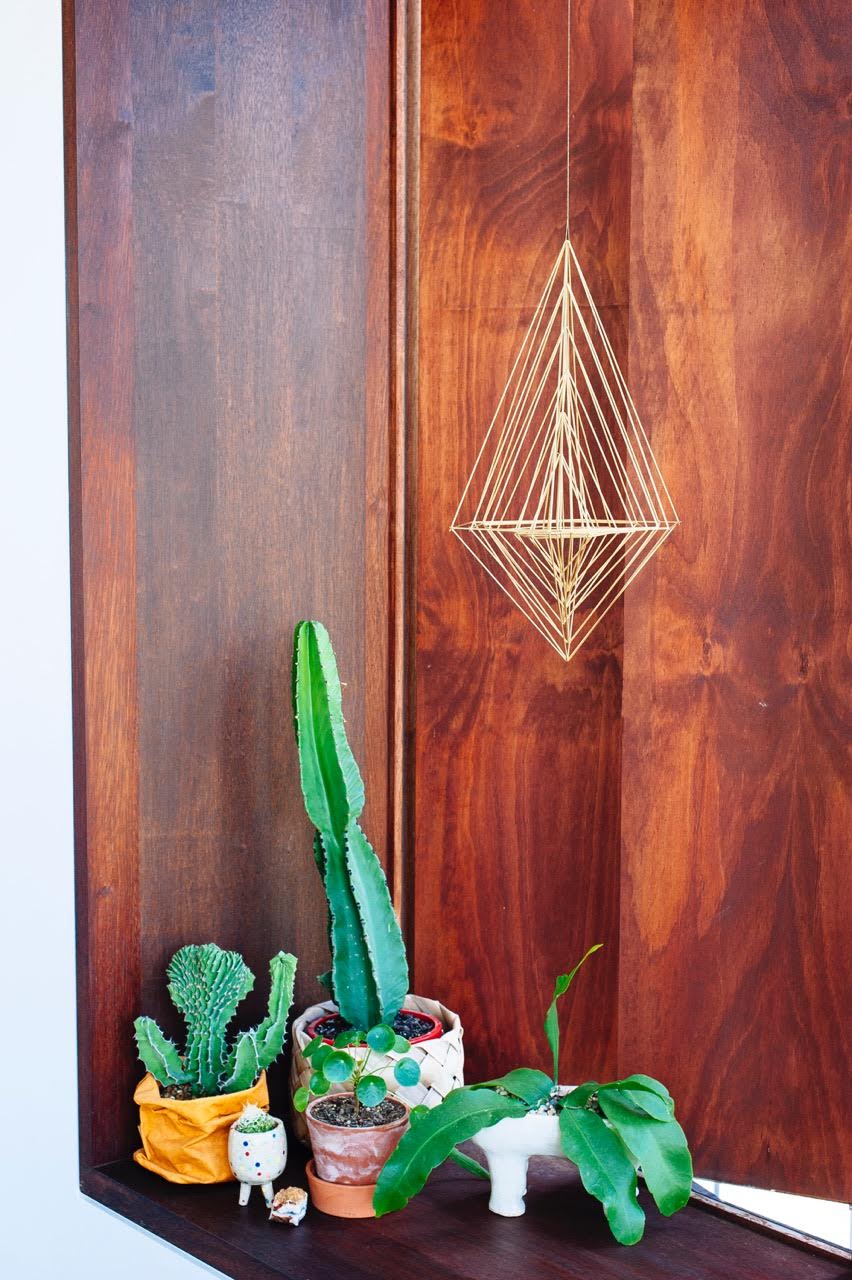 "My inspiration always starts with nature but I am also inspired by the old world crafts," says Katrina who is particularly interested in the Japanese craft of Temarikai.  "They are hand embroidered balls and the apprentice studied with the master for his entire life, only doing the patterns the master did. Once the master passed away the apprentice was then allowed to design his own designs and became the master. Those types of stories just amaze me. They are so worth looking them up. Most are just beautiful," says Katrina.
Photography: Nat McComas | Styling: Katrina Johnson
Shop online.