We've long been fans of Mr Pinchy & Co here at Interiors Addict and that is unlikely to change any time soon –  especially with the arrival of the brand's gorgeous new collection. Titled 'Brass Marble Luxe' the new range is full of the kind of instant heirloom pieces we've come to expect from the brand.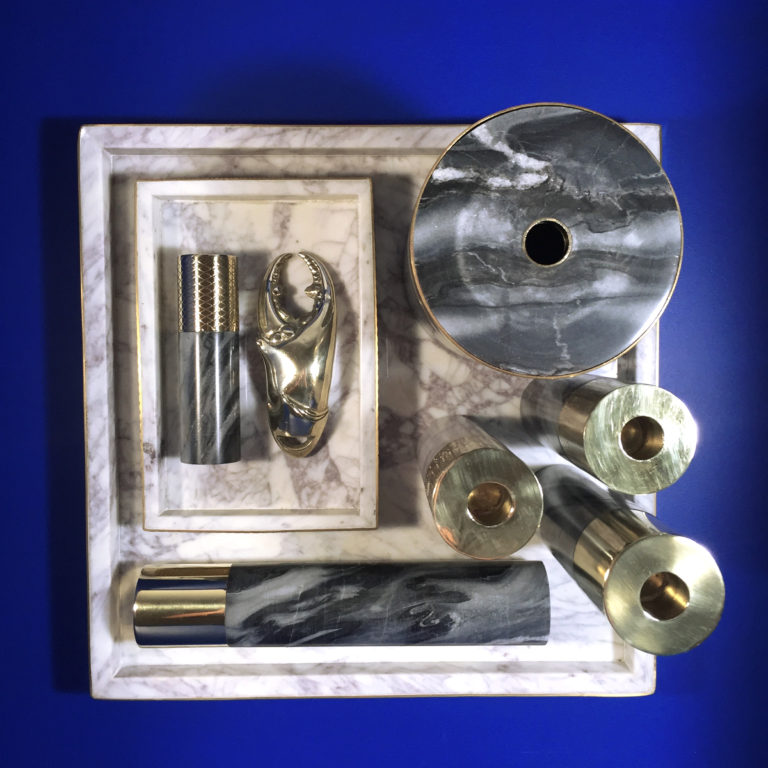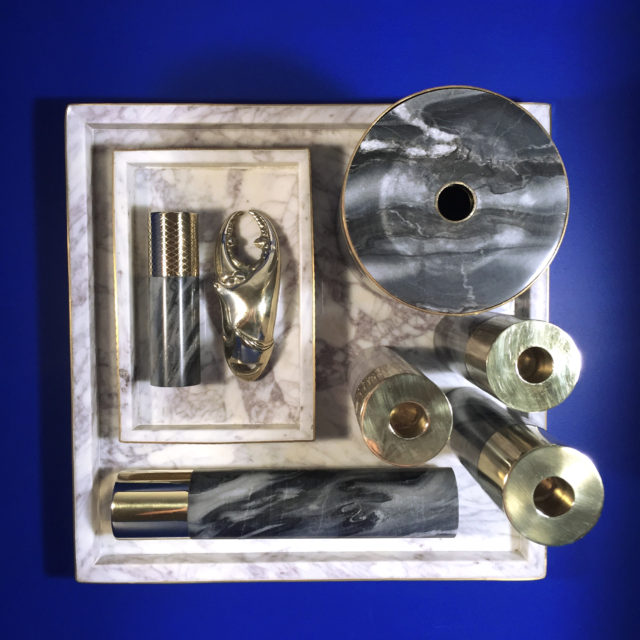 "Our intentions have always been to produce products that are not trend based but designed with a classic raw luxe genuineness, meaning every piece has its own unique tooling marks, natural patterns and character. In our eyes, this kind of object is what true luxury items are all about," says Mr Pinchy & Co creative and managing director Michael Beer.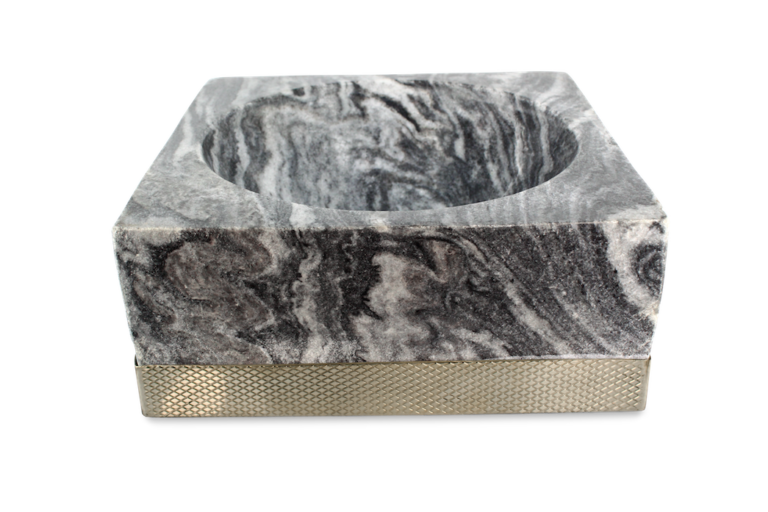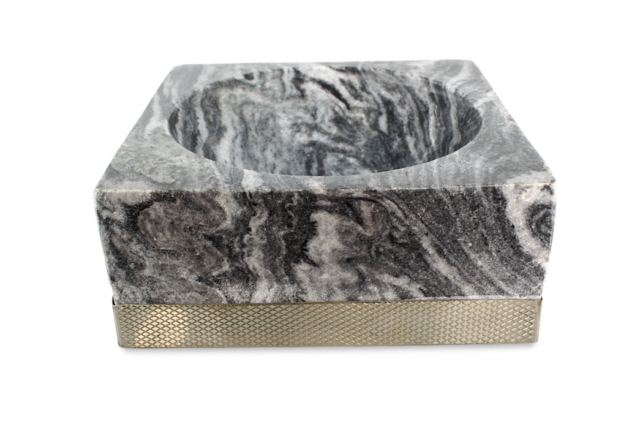 Designed by Michael and his wife Louisa Beer, the range is made in India and is a celebration of marble and the brand's signature brass. "The inspiration was to design a range with a unique difference integrating marble with brass, which is our signature material, delivered with classic presence to hold itself over the decades," says Michael.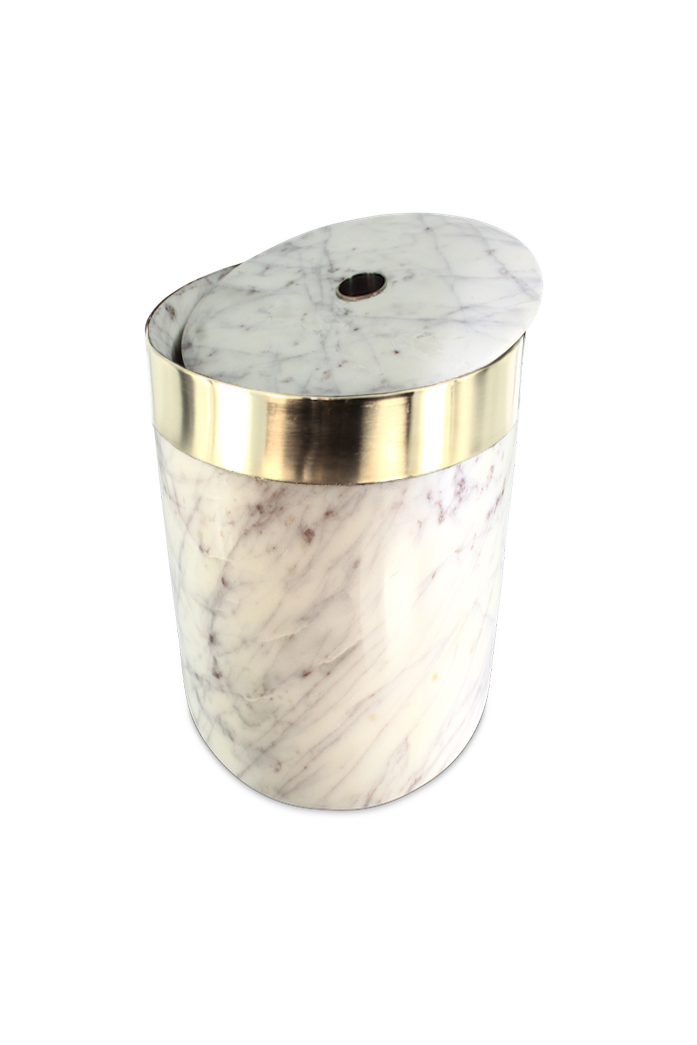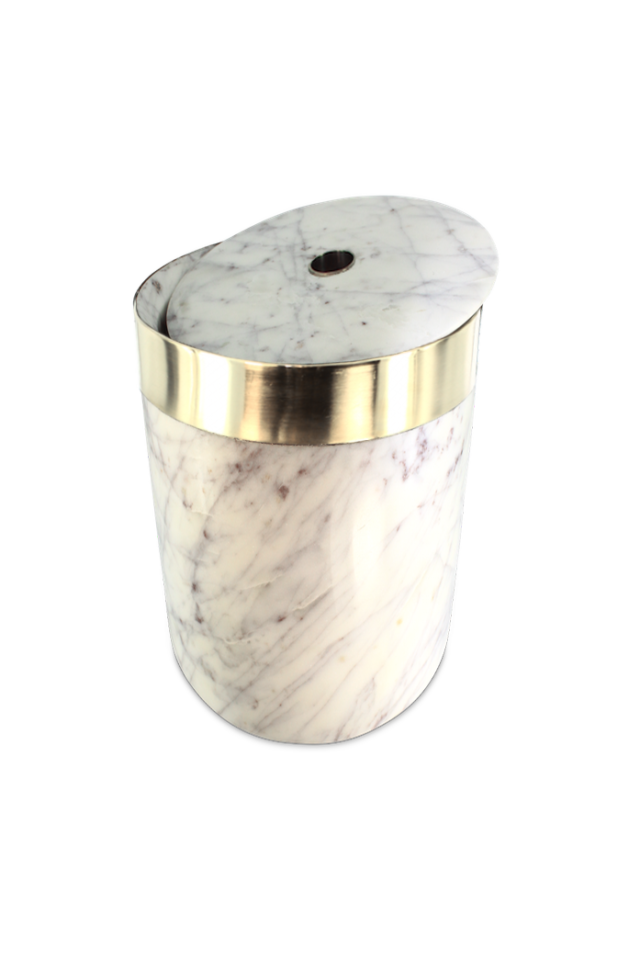 With trays, ice buckets and bottle openers in the mix, the new range makes the perfect dinner party companion. "It's so hard to just choose a favourite piece as they are all special but we'd have to say the 'Skyward' candle holders and the 'Block' bowls stand out. The candle holders, because of the way they create drama in a room and the block bowls due to their sheer brutalist presence," says Michael.


Of particular note is the new 'Fox' marble and brass bottle opener. "It's unique in that you wouldn't even know it is a bottle opener until you picked it up and looked underneath the brass end. It's also especially impressive in its ease of use, the way it fits into the hand and feels so natural. Beyond this if you are looking for a unique gift it certainly falls into that category," says Michael.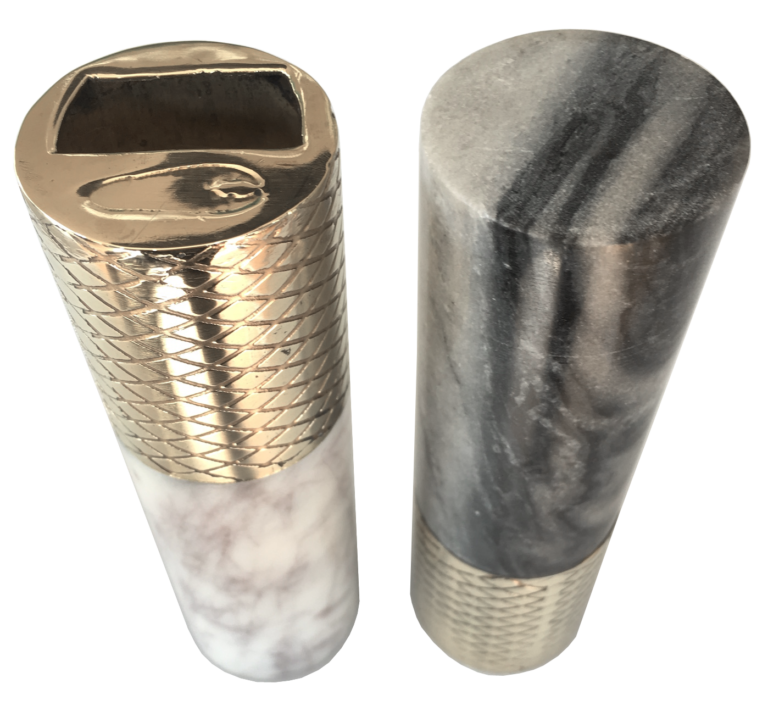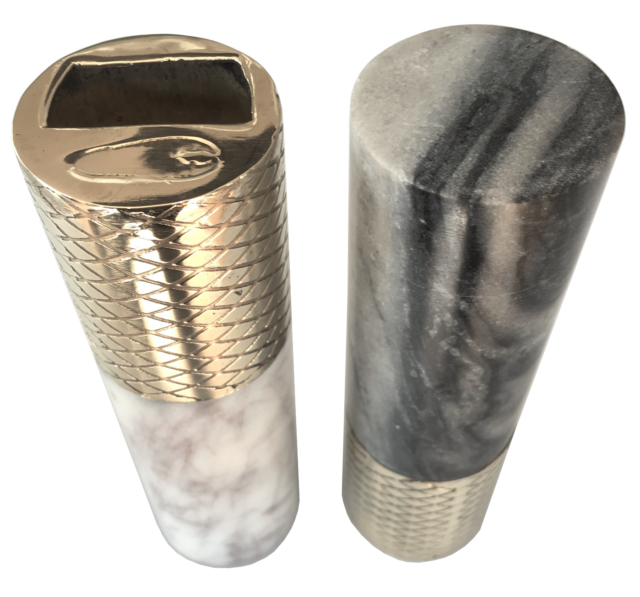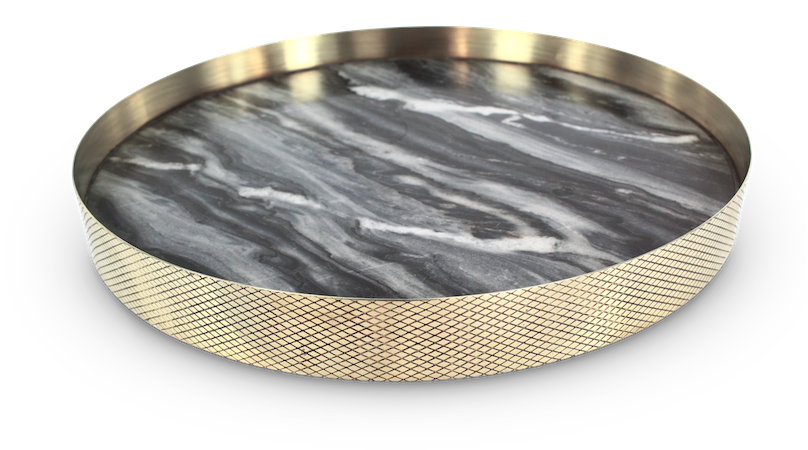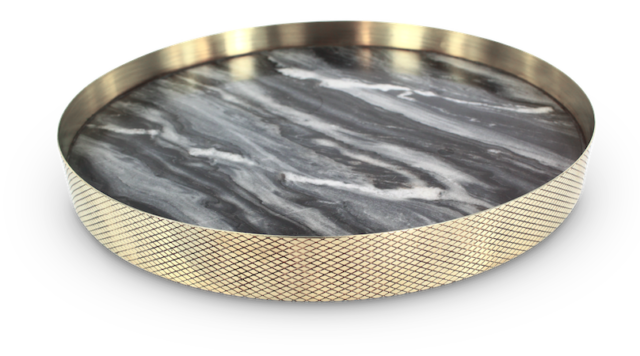 Shop online