Sunshine Coast based abstract artist Ian Gunn draws inspiration from the Australian landscape and, in my mind, his work recalls some of Ken Done's softer more pastel creations. And with works sporting titles such as 'Summertime,' 'Poolside,' and 'Harbourside,' Ian's latest collection is an unabashed celebration of high summer.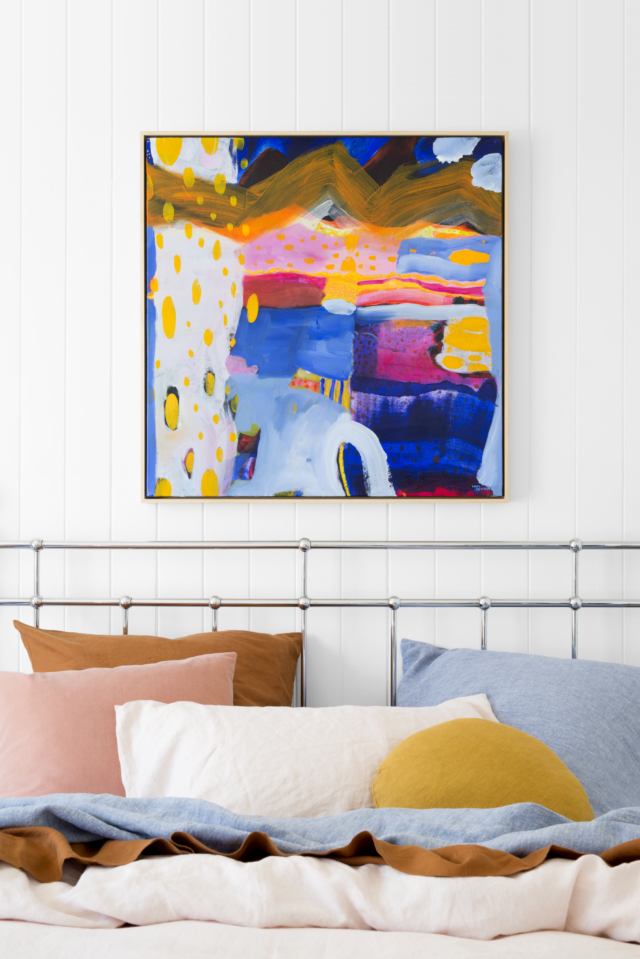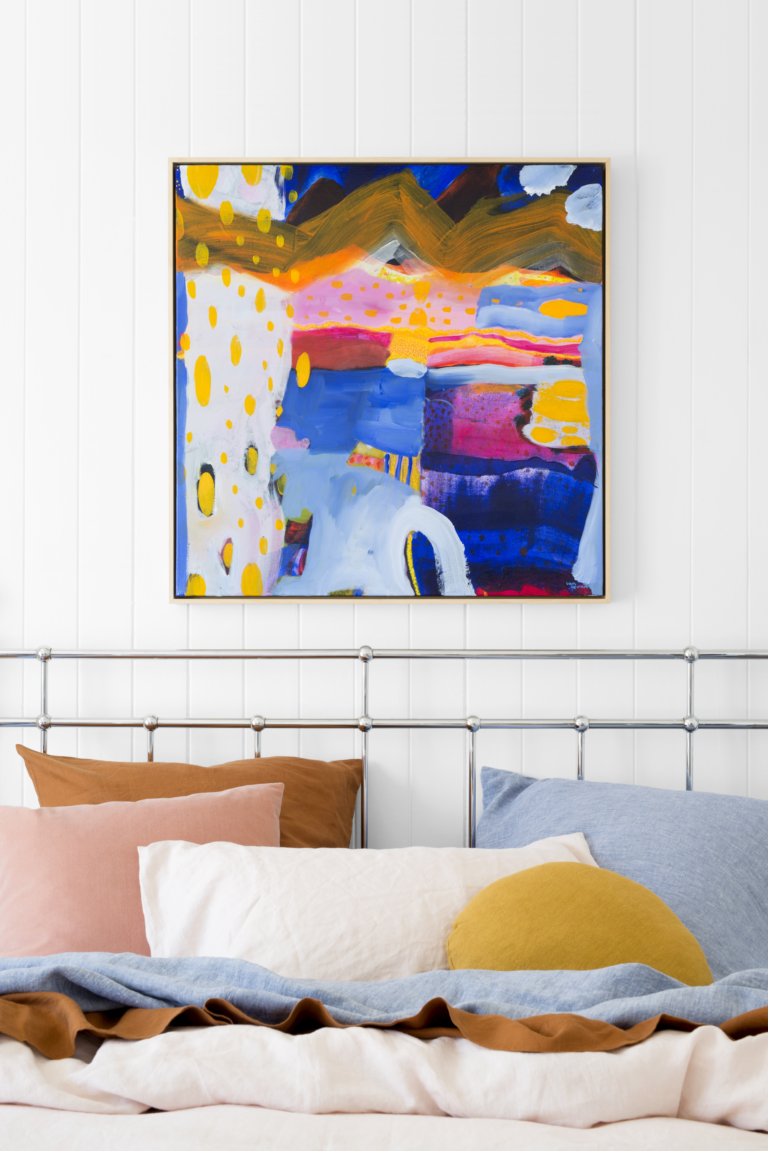 "Winter has now finished and with summer on its way, colours change in the landscape and we all want to be near the water. As with all my work, the starting point is always the landscape or seascape and with this new series I am exploring a softer palette of colour, although there are small areas of high colour to catch the eye. So you will see in the new paintings soft varied blues of swimming pools, soft greens of fresh lawns and splashes of bright colours too," says Ian.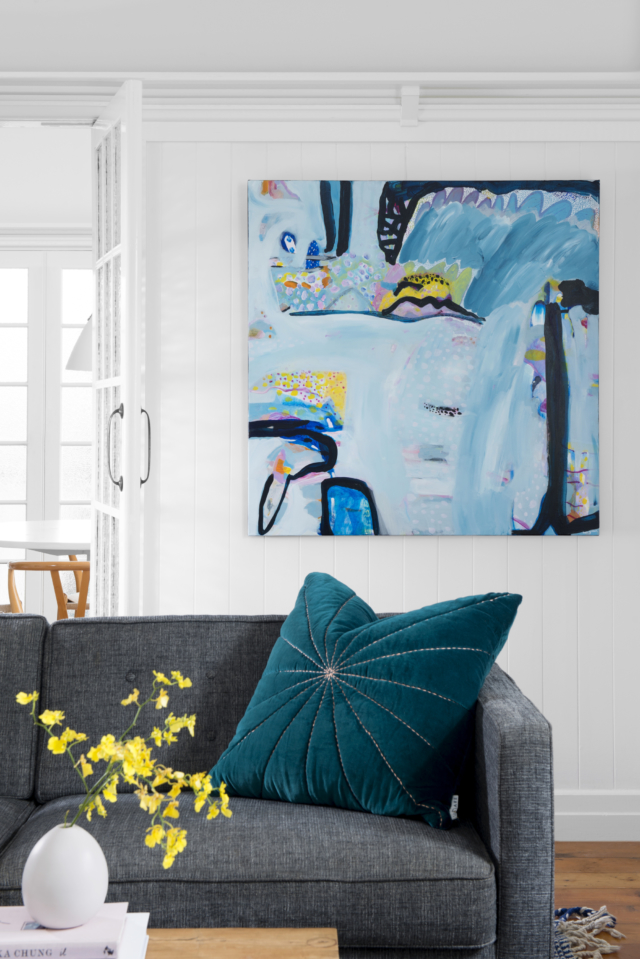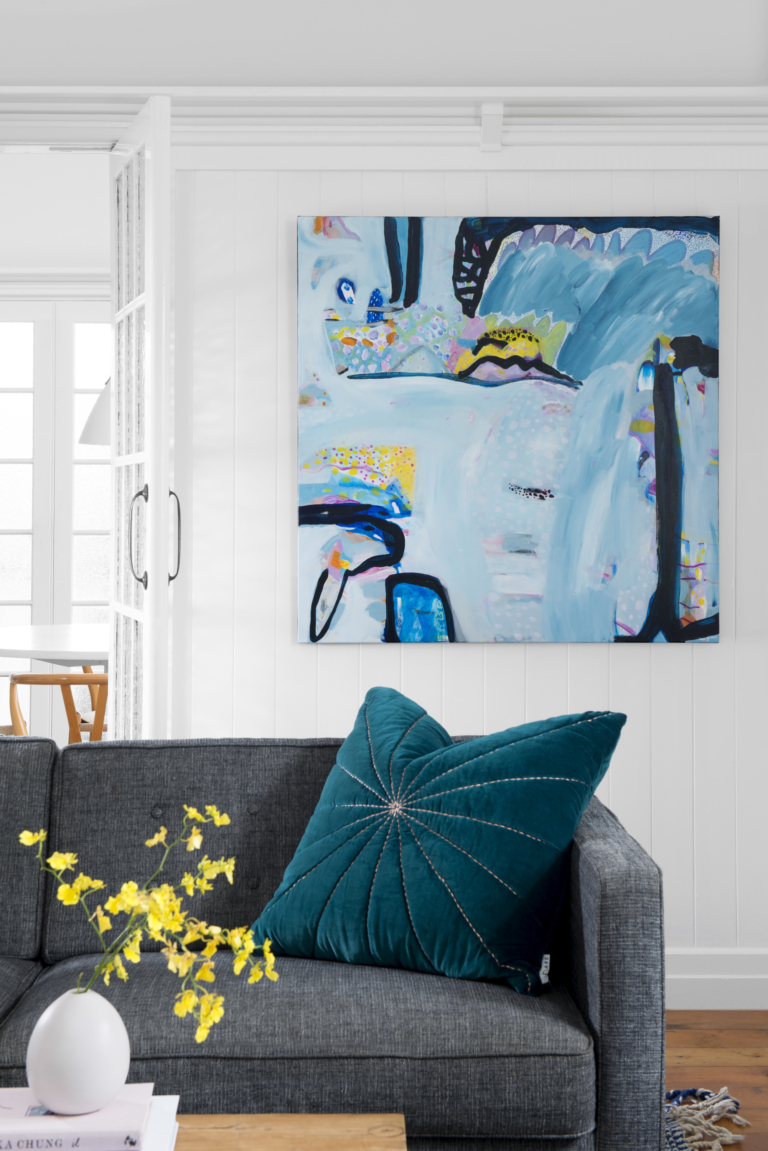 One of his more colourful works, 'Sunrise' is a self-described "colour bomb!" "I put in every favourite colour I had in the studio and there are so many layers and so many areas of detail that as a painting it shouldn't work, but it does. It makes me so happy to look at it each day and of course it was a painting I did after seeing the most beautiful sunrise so it's reminder of a special moment," says Ian.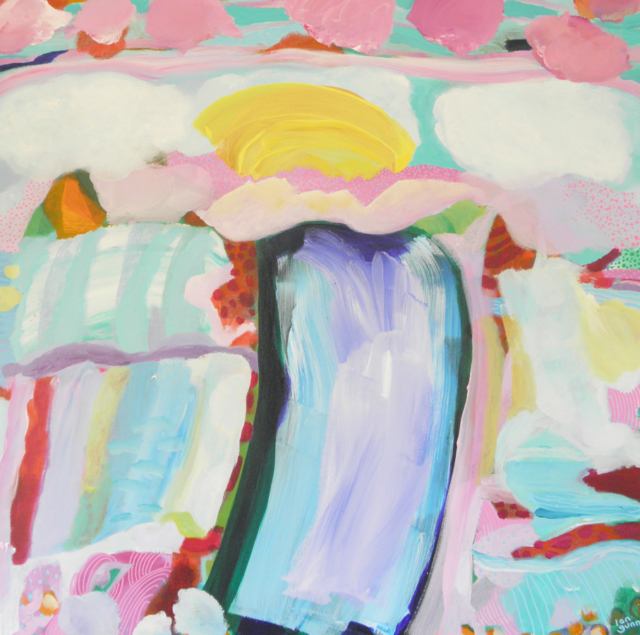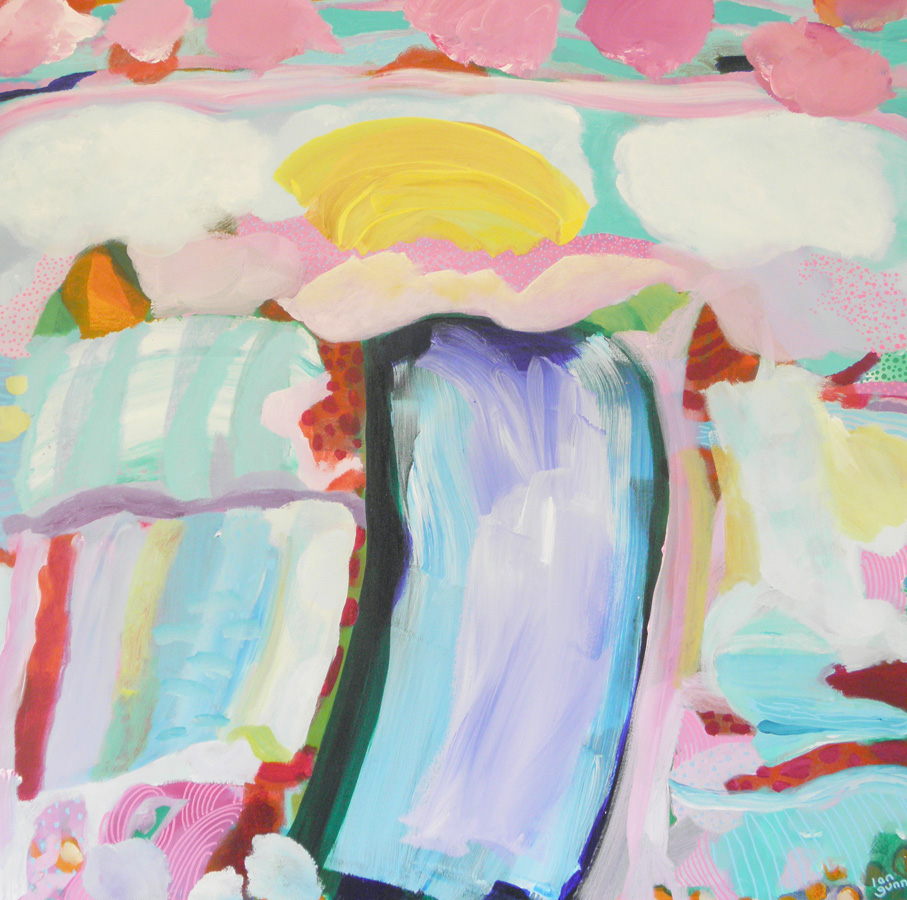 By contrast, "Harbourside" is a more subdued affair and takes an aerial view of the water. "The painting 'Harbourside' has a totally different feel. The colours are softer and you are seeing a harbour and all the activity in a big space. But what I love about that piece is that those small areas dotted across the painting have really beautiful marks and colours in them. You may not be able to see them all on screen but in the flesh there is a lot to discover," says Ian.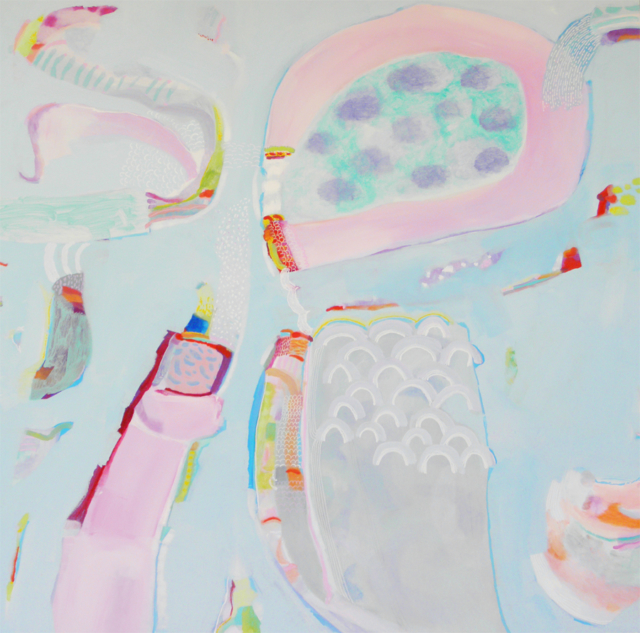 It would seem that one of Ian's strength is in painting small details that reveal themselves upon closer inspection. "With my work, it's not just the overall picture you see online before you buy a piece but also the close up details. I love art that you can live with for a long time yet delight in the discovery of something new each day. I love it when you see a detail, mark or area you hadn't really noticed initially. I am trying to make paintings that do this for art lovers as there is so much pleasure in something that keeps giving you more happiness each time you look at it," says Ian.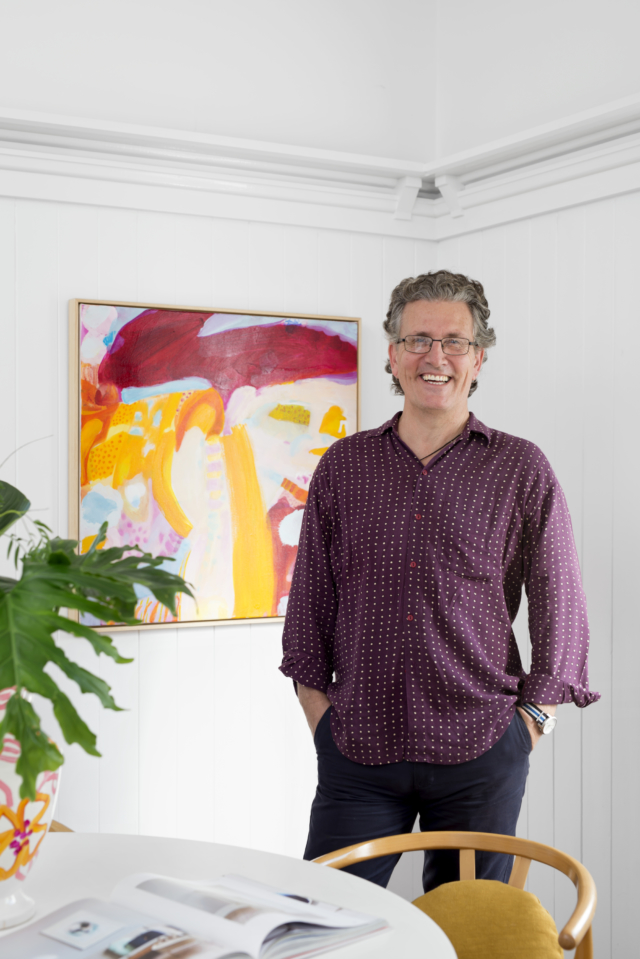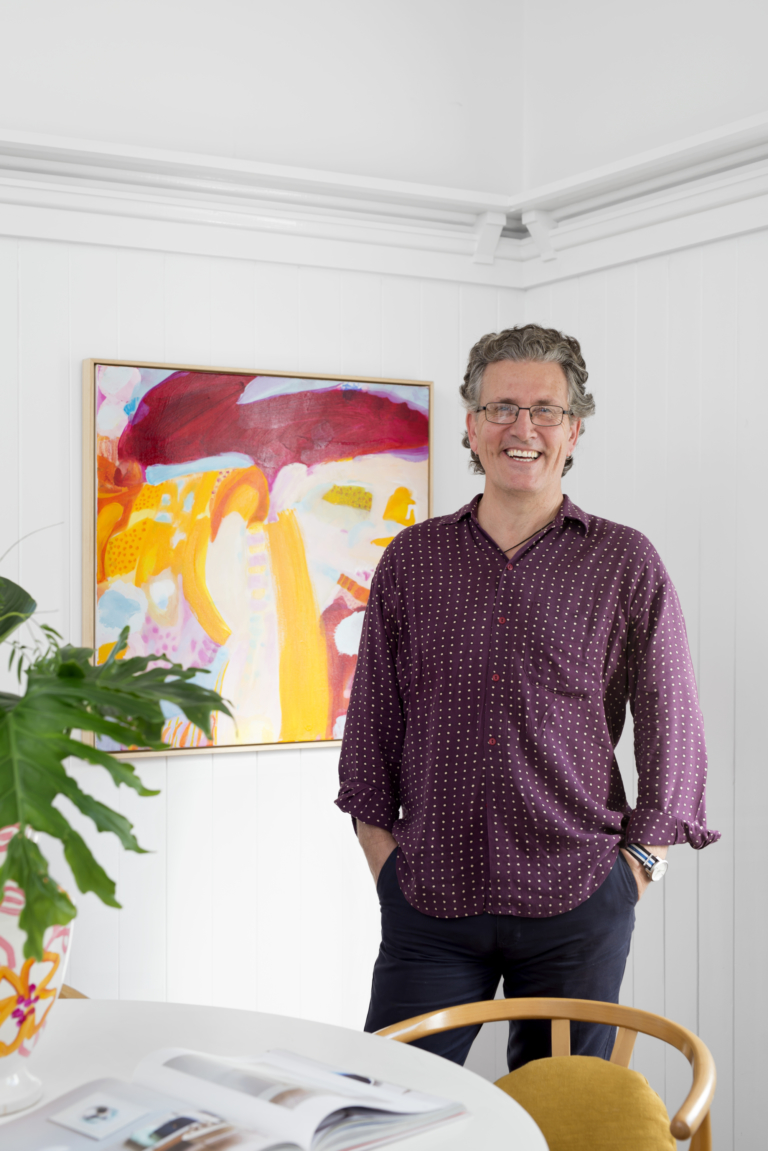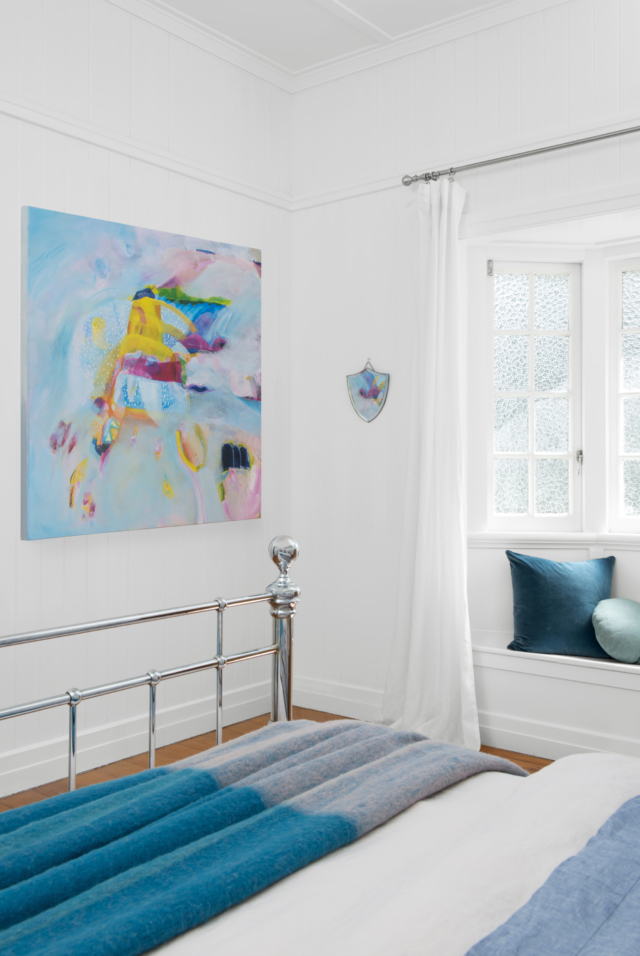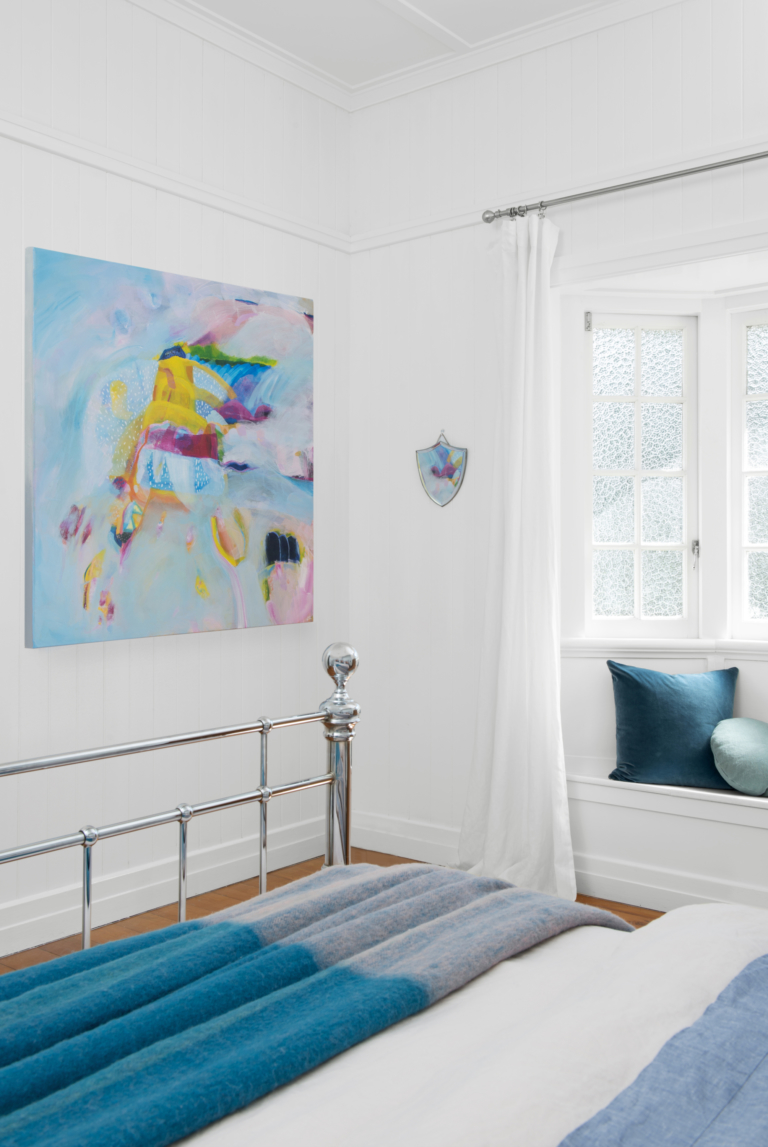 Photography: Mindy Cooke | Styling: Noël Coughlan for Greenhouse Interiors