With the tribal aesthetic currently trending, Mondocherry's new artworks are an ideal complement. "Our latest collection, 'Strata,' is all about texture. We love the way that the depth and dimension of layered papers creates artworks that change in different lights and from different angles, providing an enormous amount of movement and interest," says Mondocherry's Clare Scholes who creates these beautifully intricate works with her sister Joy Stewart.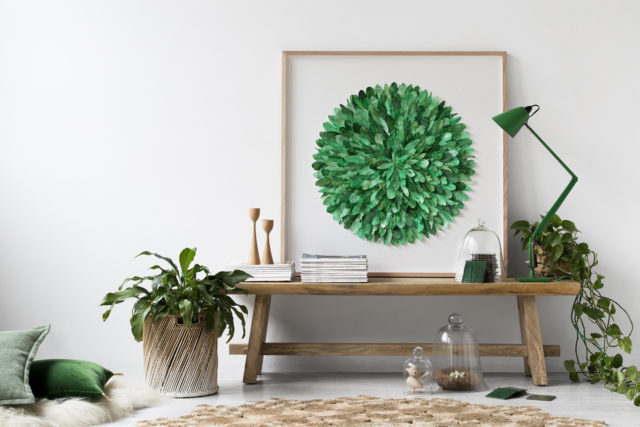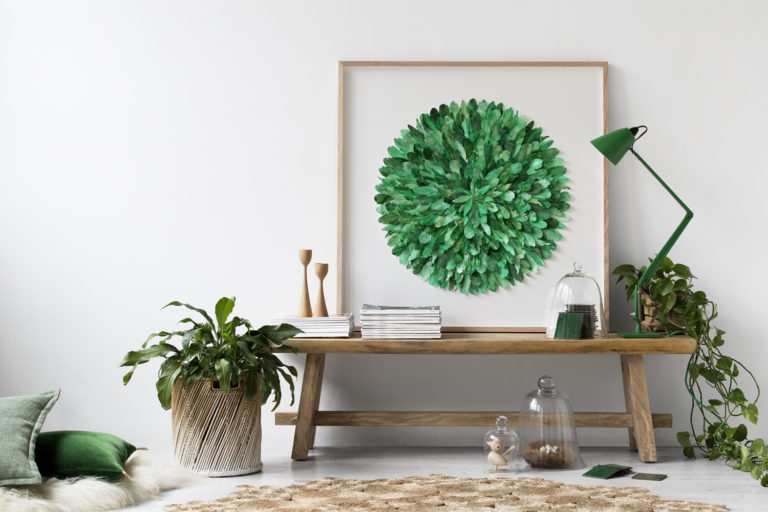 Evoking African juju hats, part of the artworks' appeal is that they are so very detailed upon close inspection, yet bold and graphic from afar. "All our pieces follow a process of painting, cutting and then layering and arranging. The last is often the most challenging part as the artworks sometimes surprise us by the way they come together.
"Particularly our layered artworks which seem to take on a life of their own during this process and often lead us to places we weren't expecting! We love that this happens and it is part of the excitement in creating a new artwork," says Clare who lives in Melbourne, while Joy lives in Singapore – an unconventional arrangement that nevertheless works.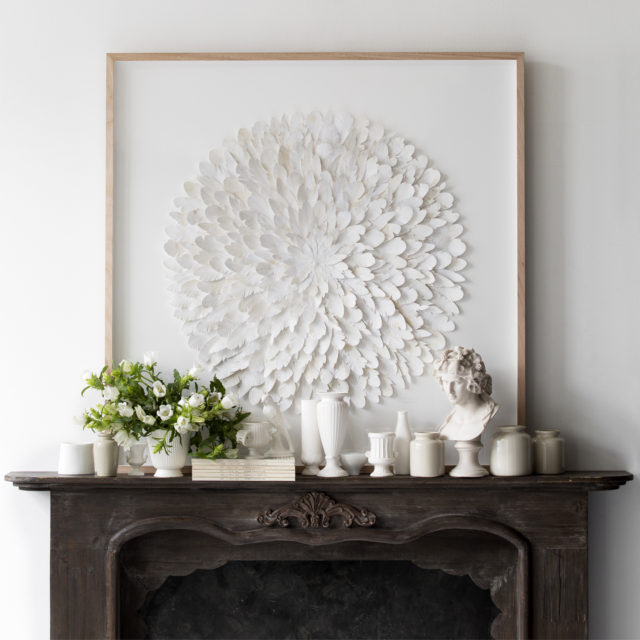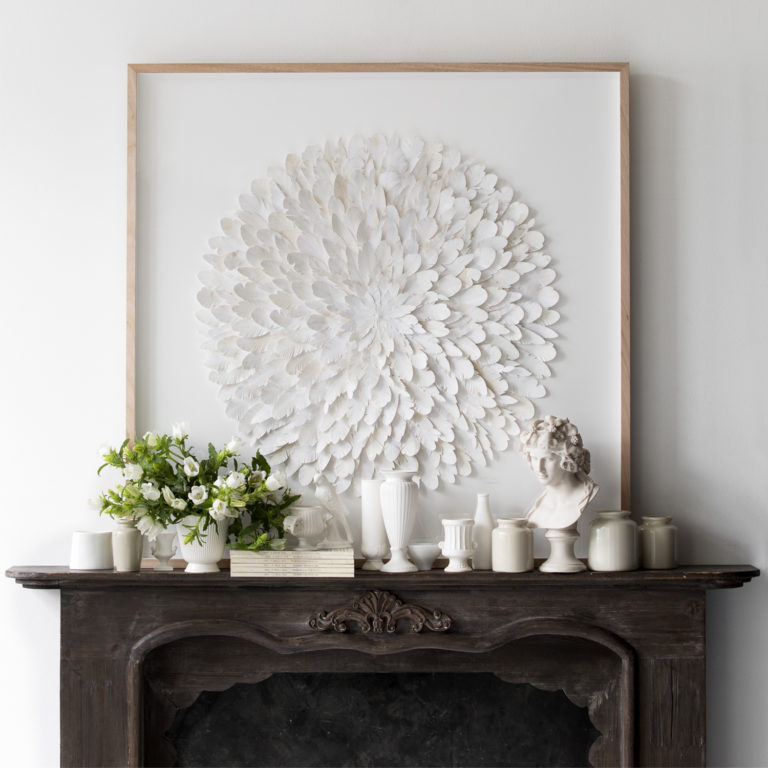 "We have always been passionate about creating artworks that are entirely made by hand, choosing to turn our backs on quicker methods of laser cutting or printing in favour of having complete ownership and creating one-off pieces of art," says Clare. Their pieces are created with individually hand-cut paper feathers and watercolour paint before being framed in solid oak box frames.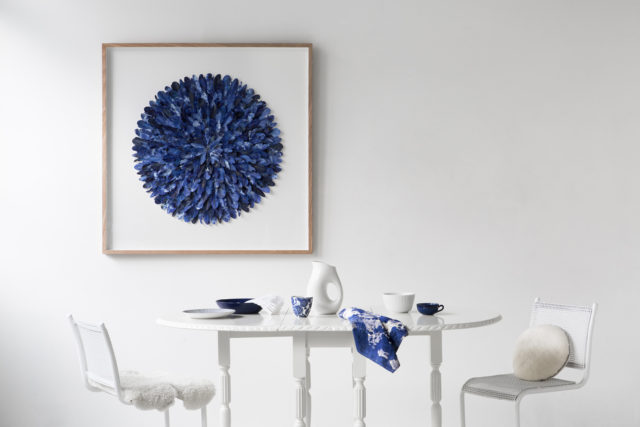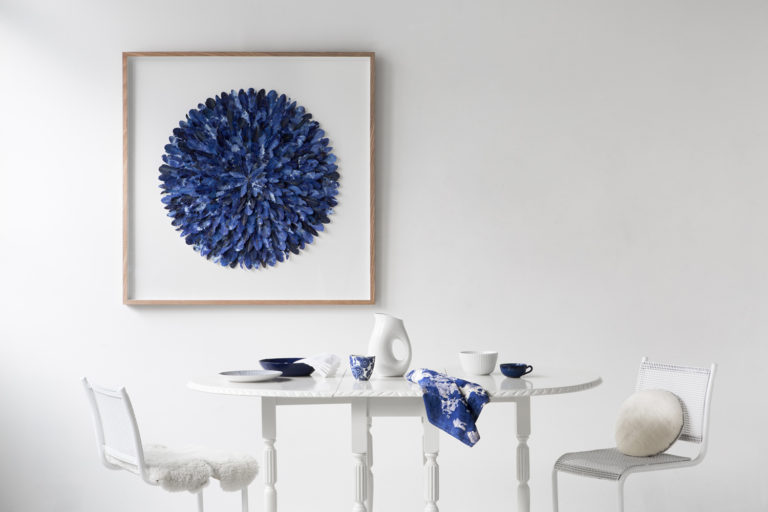 "We love that we could never replicate an artwork exactly. Being in different countries can be hard but we are very lucky in that we create in very similar ways and one can seamlessly take over where the other left off. We do a lot of talking through ideas and often will be thinking of the same new idea at the same time! Having time to 'play' with new ideas is hugely important to us and we find we are at our most creative when are just experimenting," says Clare.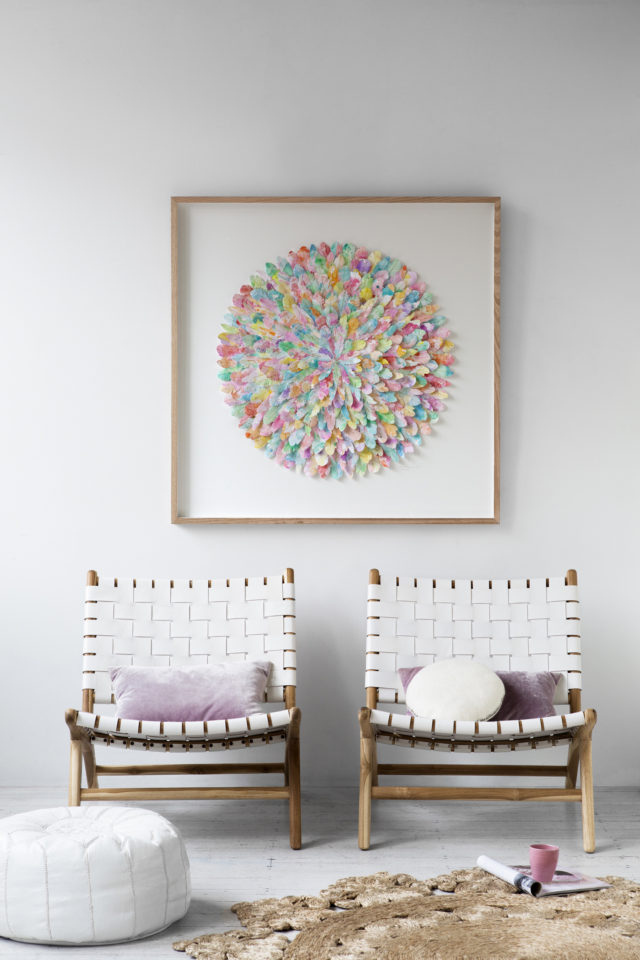 "We've been playing with rich dense colour and then the very palest of pale colours too – we are obsessed with colour combinations and often send each other photos of amazing combinations in anything from fabric, scenery, flowers and magazine clippings," says Clare.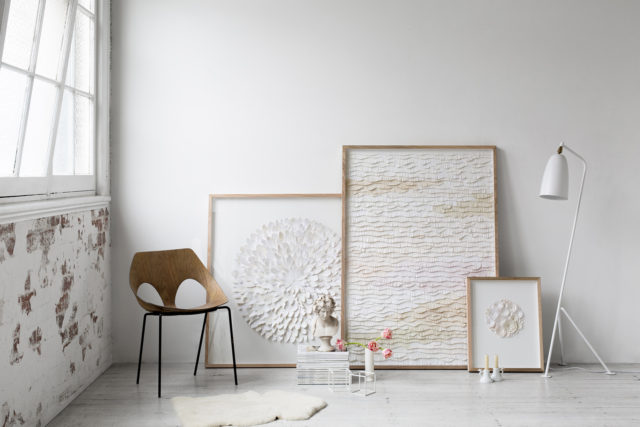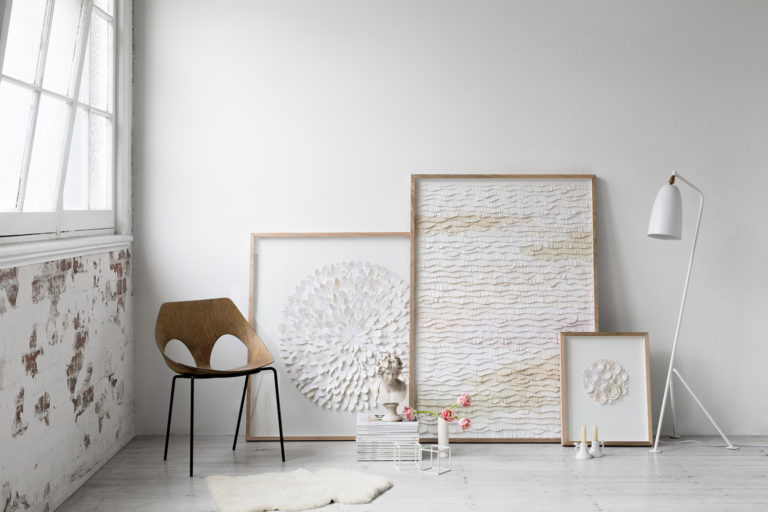 Photography: Martina Gemmola | Styling: Fiona Richardson & Belinda Hall
Shop online