From crochet to knitting, tapestry and cross-stitch, Designer Rugs' latest range 'New Again' was created by designer Petrina Turner and is full of nostalgia and vintage charm.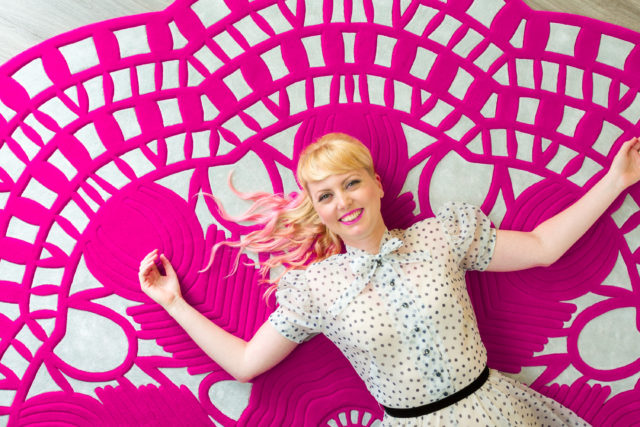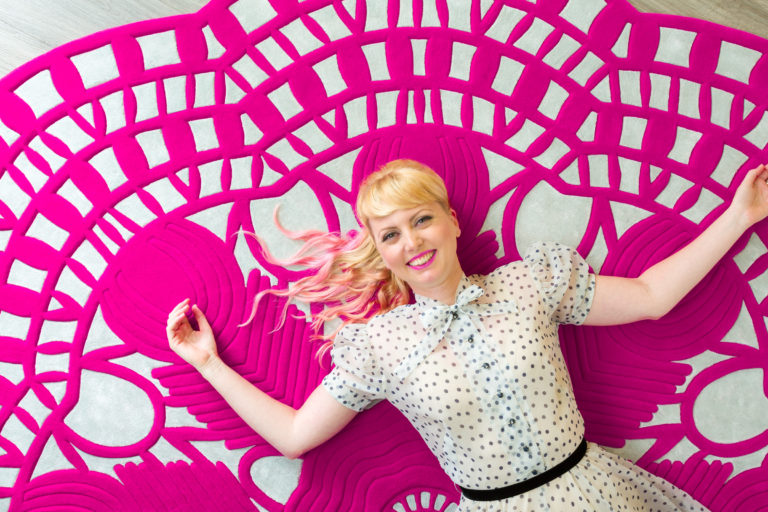 Designer Petrina Turner
A former employee of Designer Rugs, Petrina began her design career with the brand over 20 years ago before leaving to put more time into her own interiors business. Bespoke rugs have been her specialty ever since and her latest work is pretty stunning.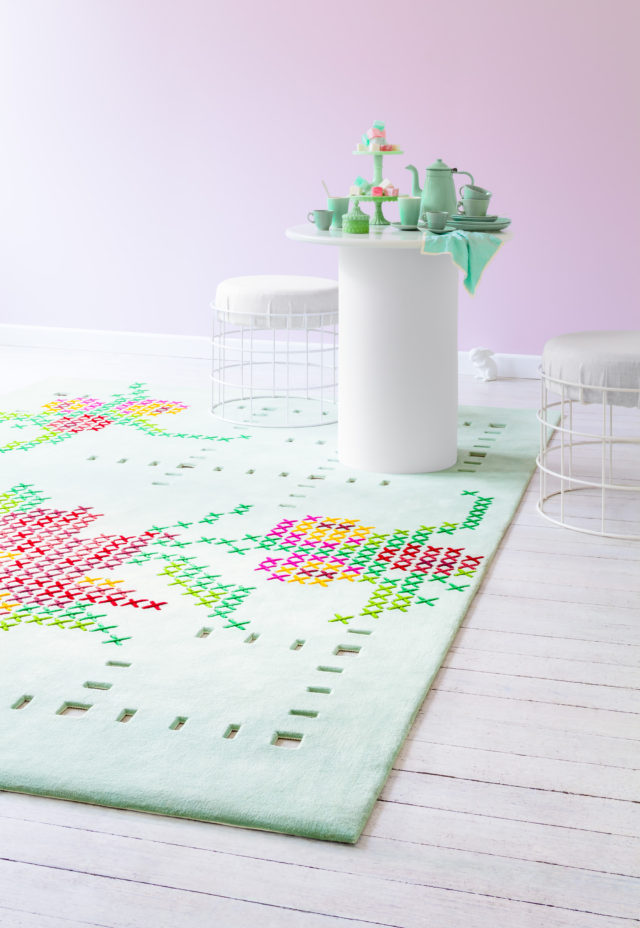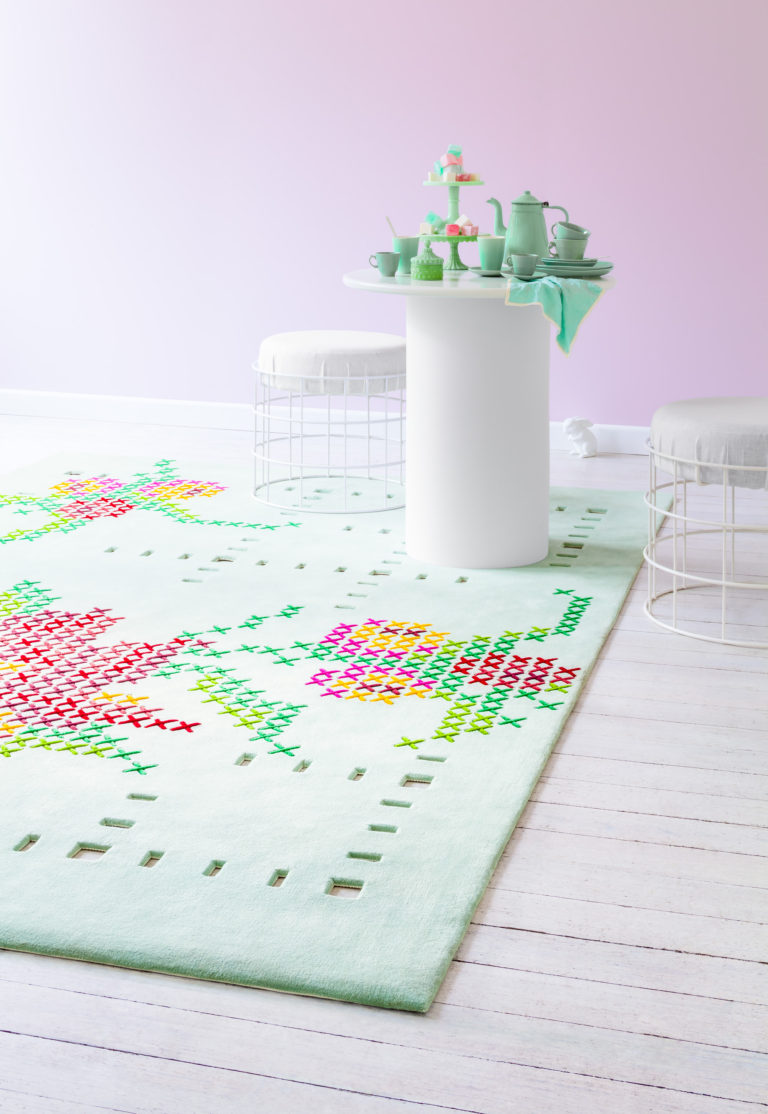 'High Tea'
Like an over-sized cross-stitched table cloth, 'High Tea' is a standout in range – we love the modern interpretation of an old-fashioned craft and the cut-outs too. "I have a lot of my mum's first stitched pieces from when she was a little girl. It sparked a love of all things stitched including a vintage cross-stitched table cloth that I picked up from a tiny treasure trove many years ago," says Petrina.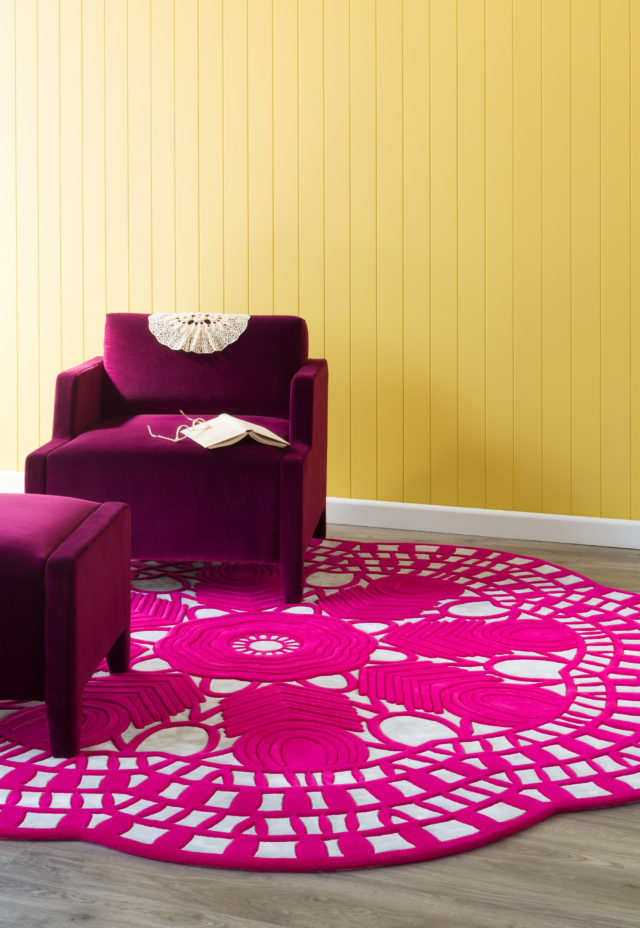 'Evelyn'
Another oversized design, 'Evelyn' was inspired by Petrina's paternal grandmother's crocheted doily. "I wanted to give new life to her beautiful handiwork and bring it into the current day. Birthdays and Christmases would often include the gift of a crisp white handkerchief intricately crocheted by my grandma. After her passing, my mum gave me a cherished set of three doilies and 'Evelyn' is my thanks to grandma for this gift," says Petrina.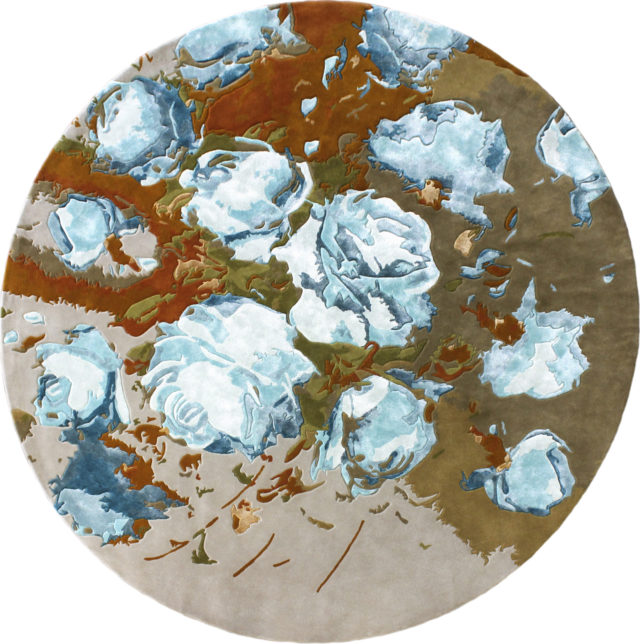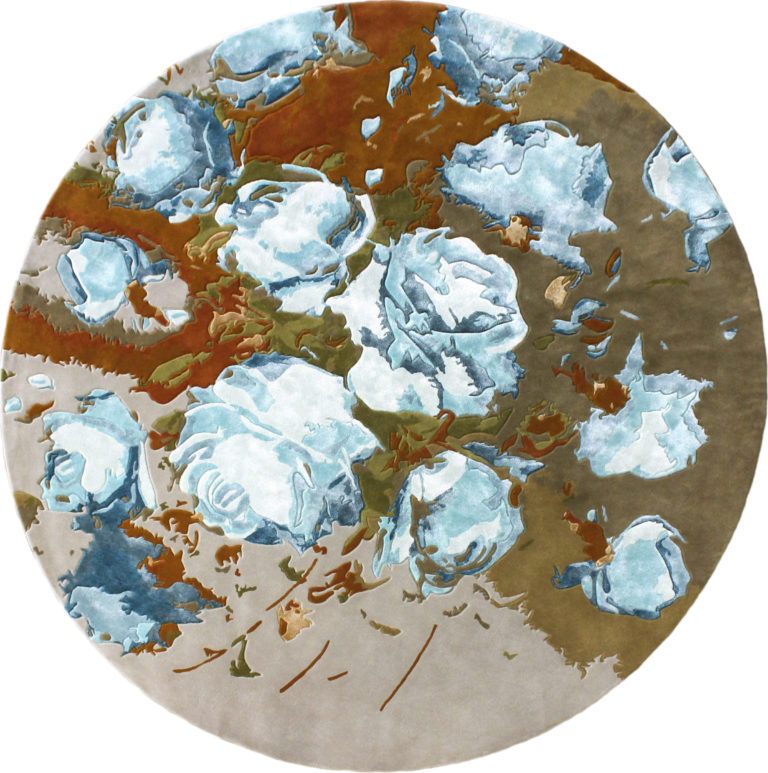 'Mavis'
Inspired by Petrina's maternal grandma's floral paintings and tapestries, the round 'Mavis' rug is emblazoned with a gorgeous, vintage floral design. "Childhood memories are filled with visits to my grandma Mavis' home. Family meals finished off with her delectable trifle, her beautiful garden where I would spend hours playing in the sun, and the delicious floral paintings and delicate tapestries that hung on her walls and still do today," says Petrina.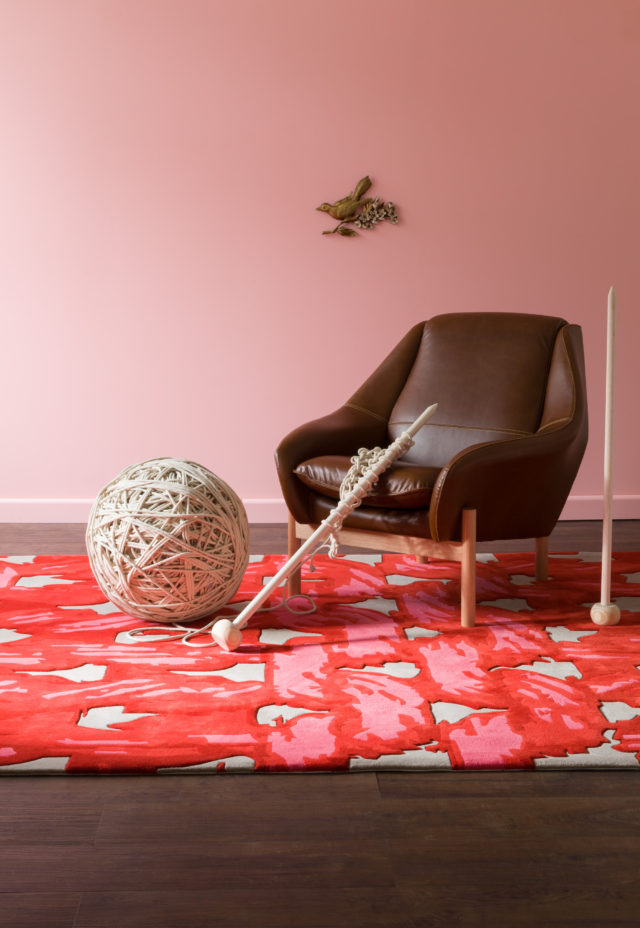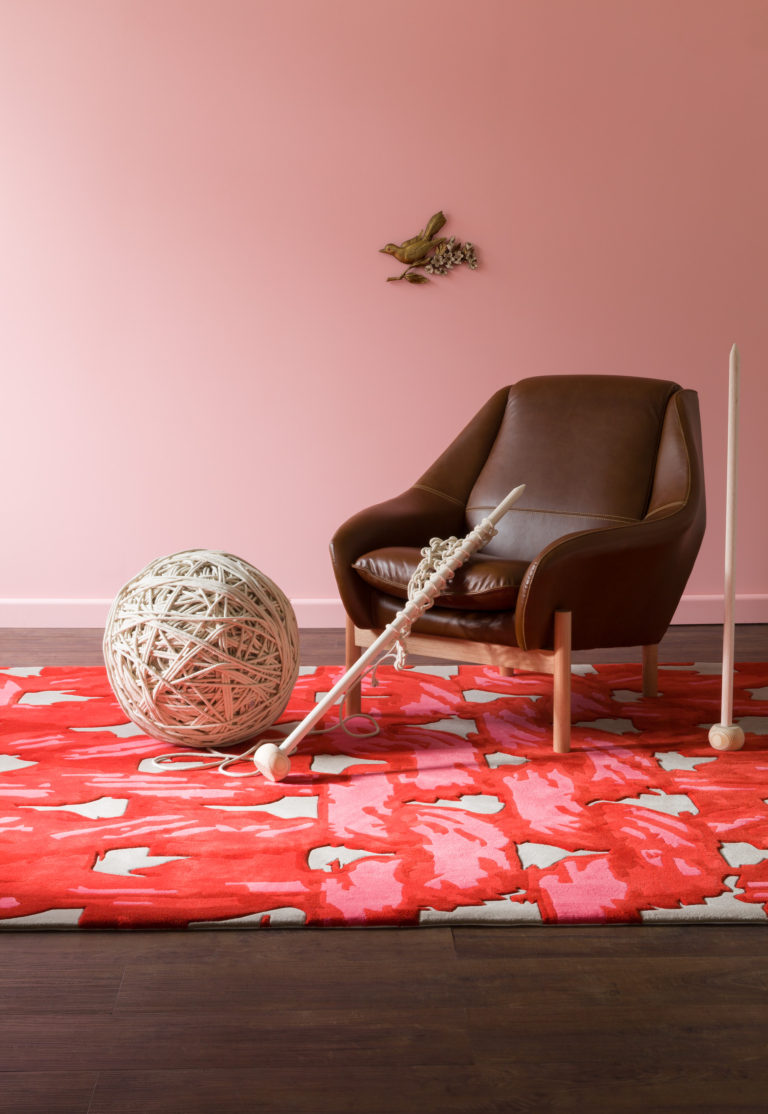 'Purls of Wisdom'
A graphic interpretation of knitting, 'Purls of Wisdom' is inspired by Petrina's love of yarn – an interest shared by her family. "We all have fond memories of hand-knitted jumpers and scarves made with love by a favourite aunt or grandmother and my childhood was no different. From a long line of talented yarn lovers, I was taught from a young age to knit, crochet and knot from my mum and many aunties," says Petrina.
See here for more.