Located in the heart of the Sydney CBD's financial hub, The Bureau is a set of 16 new private and fully-furnished offices with a modern aesthetic and luxurious interiors.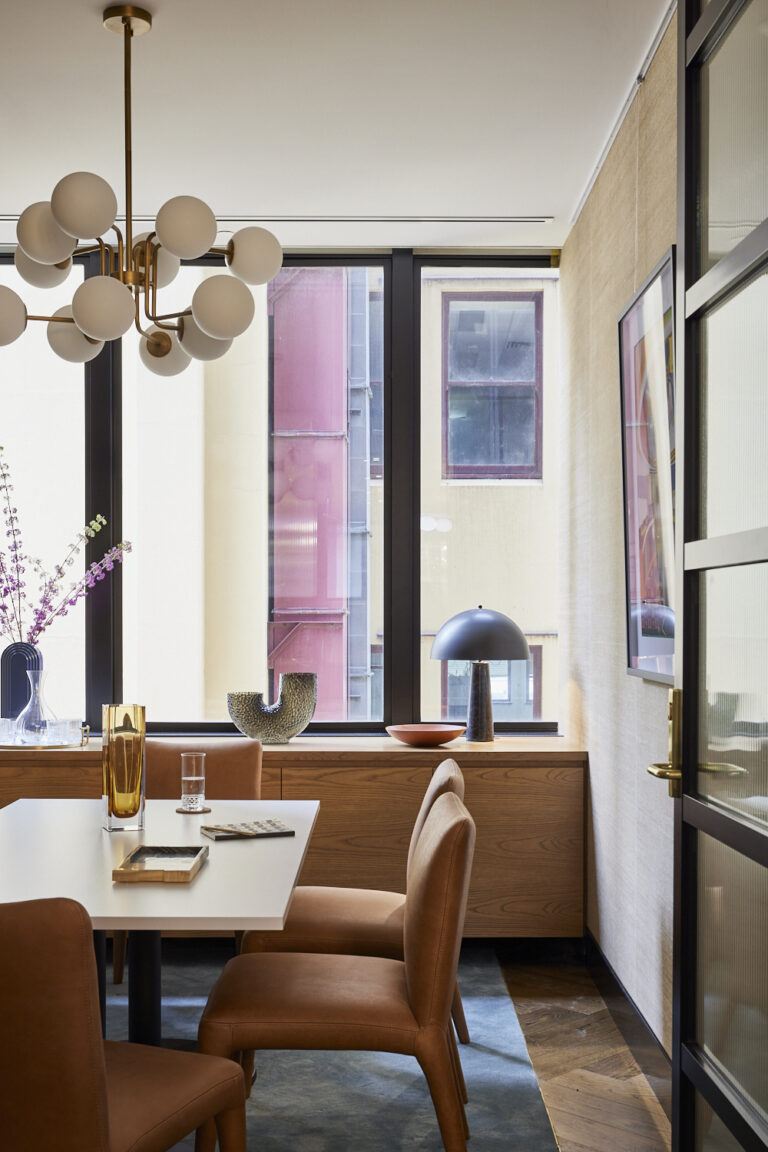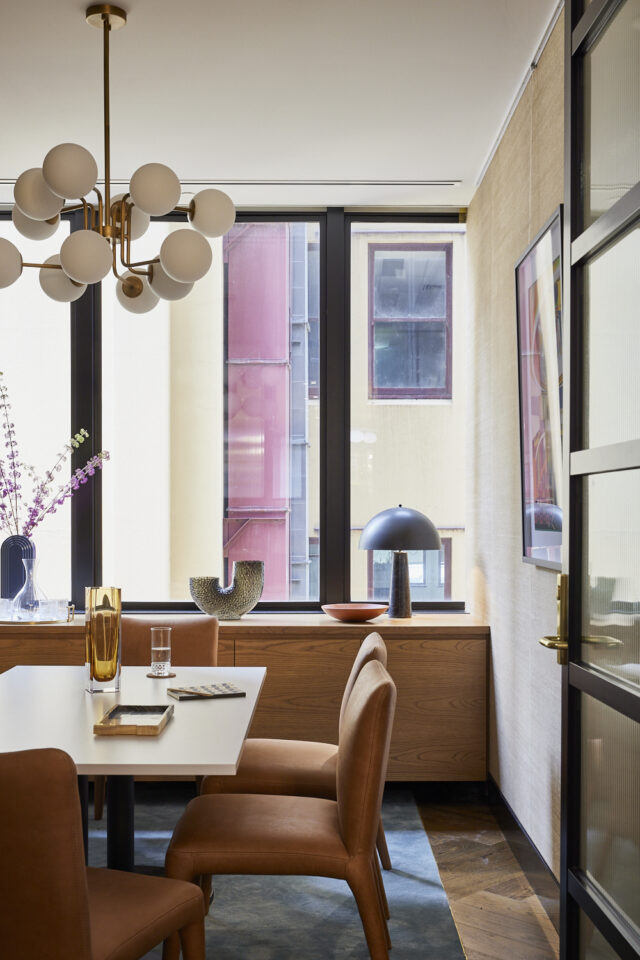 The offices, designed by Natashia Steed from Kingsmede, are centred around a lavish business lounge, informal meeting areas, quiet rooms, and impressive meeting and board rooms equipped with state of the art technology. 
"Joining The Bureau is a cost-effective way to crown your business with a prime Sydney CBD address, positioning yourself amongst some of the most successful enterprises in the country," says Sarah Willcox, associate, Asset Management at Kingsmede.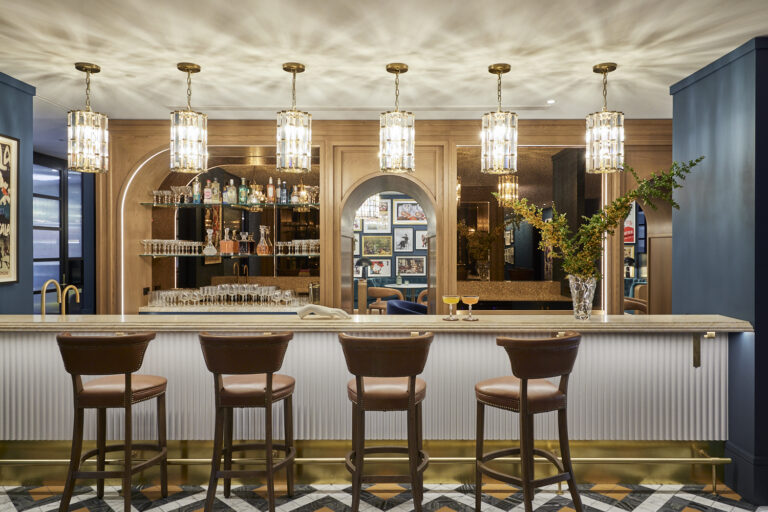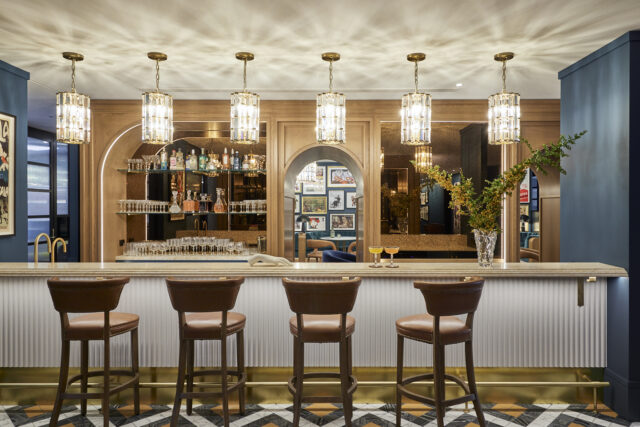 Brave blue hues, electric tones and layers of thoughtful lighting choices set the mood for the effervescent interior. There's a nod to the glamourous theatrics of the Art Deco era, paying homage to the former Savoy Theatre that once stood at the same address – once the go-to venue for foreign film screenings.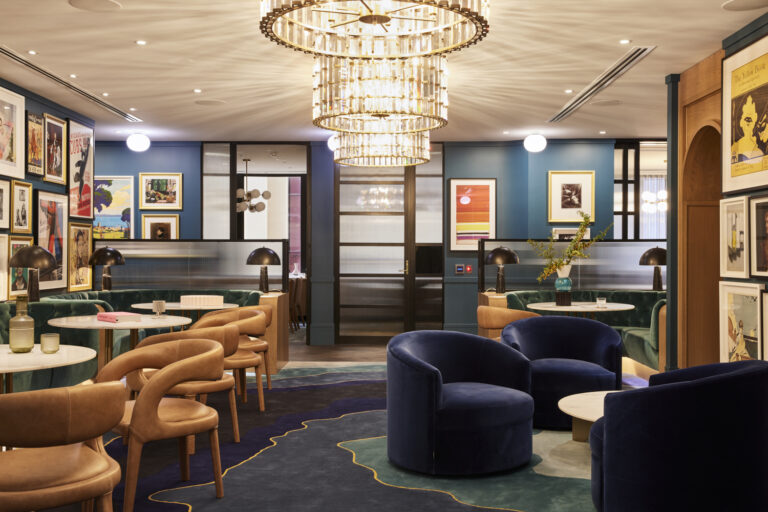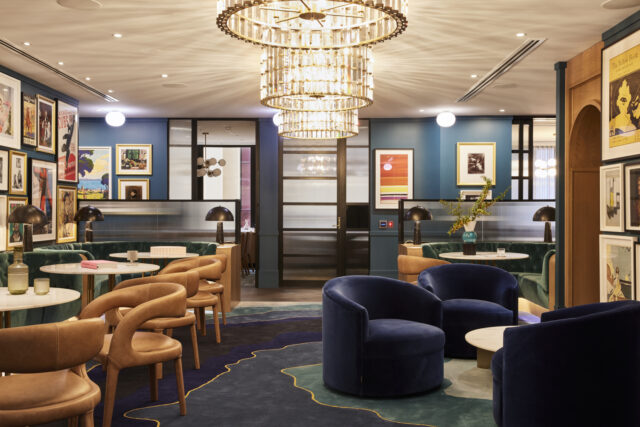 Beyond the decadent design and cutting edge technology of the office fit-out, The Bureau has been carefully crafted by women, with women in mind, to foster an inspiring, uplifting and enriching professional environment to support women, among others, in business. Curated memberships ensure that occupants are immersed in an exclusive coterie of likeminded individuals.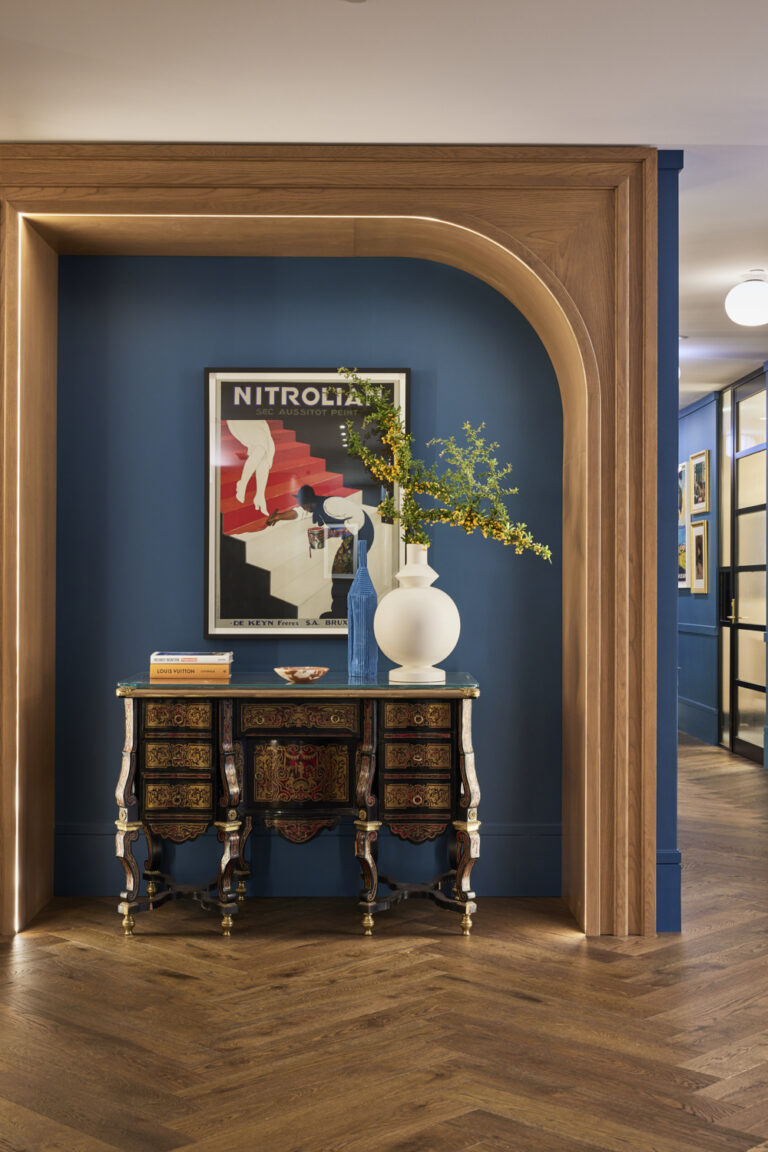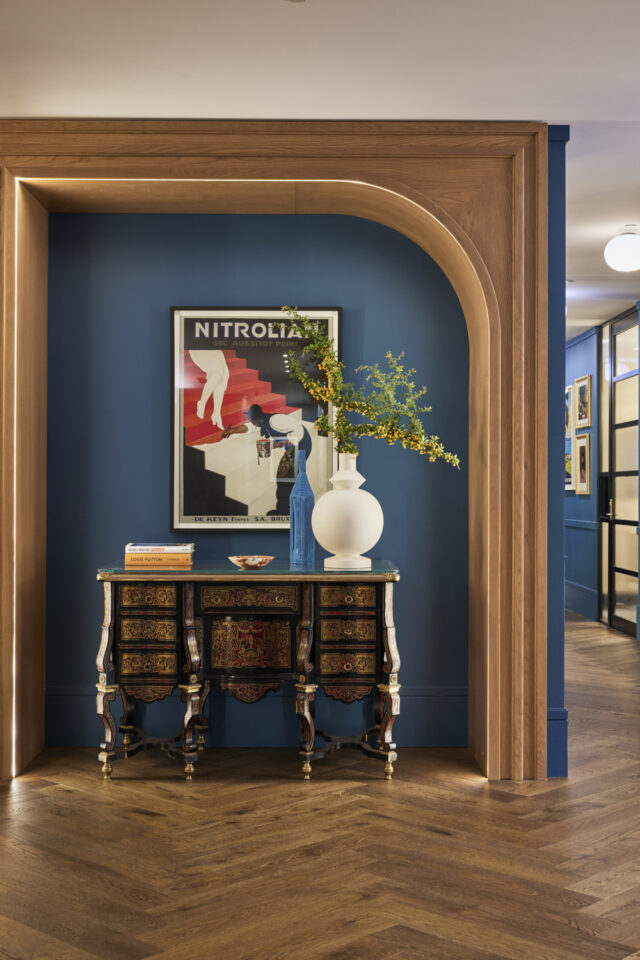 "It isn't women-only by any means, but it has been designed specially to support entrepreneurs and professionals, and there are so many brilliant women in that field," says Sarah.
An extensive and carefully curated art collection creates an ambience far from the cold bright lights and white walls of the traditional office. Walls are adorned in pieces carefully chosen and sourced by award-winning architect Richard Archer from Archer Design. "This project was about layering and richness," he says. "There's a large salon wall in the lounge which was our main focus, and then it spilled out from there, down the corridors, into the individual offices." He adds: "Good art will bring joy and intellectual stimulus to any observer."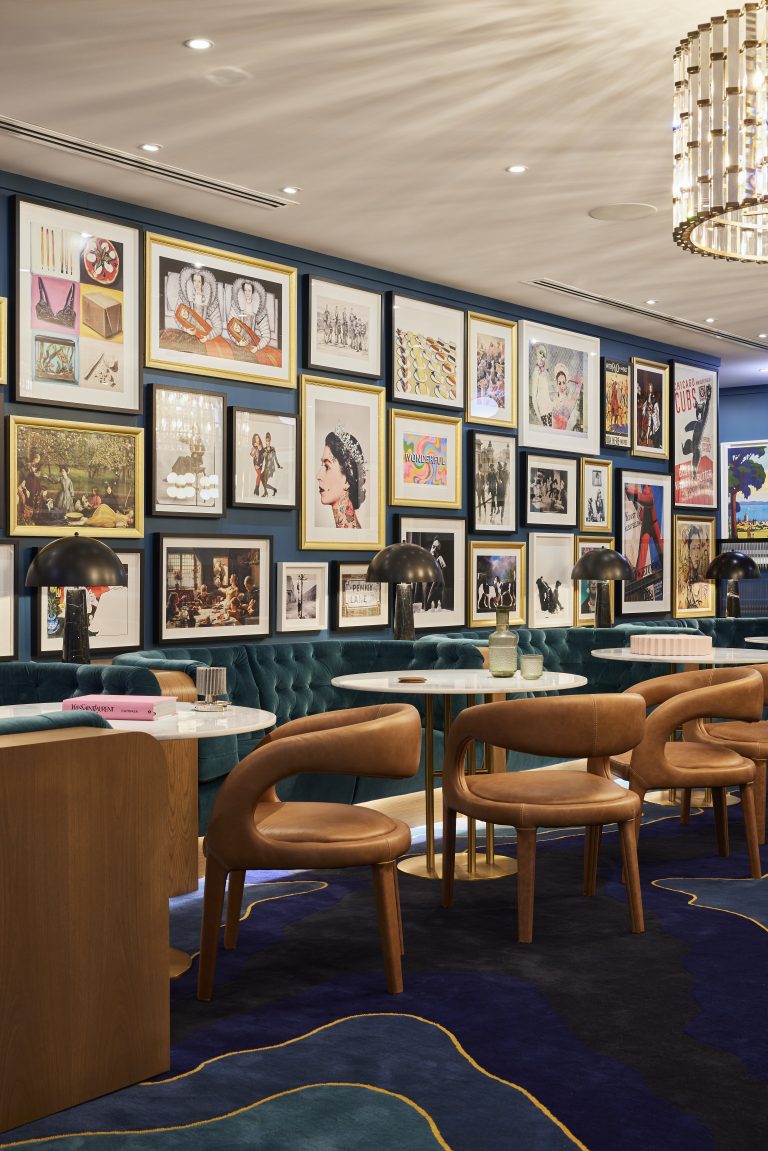 Meeting rooms are available to both members and the public on a pay-as-you-go basis and can be booked by the hour through The Bureau app. Members can also utilise optional extras such as catering.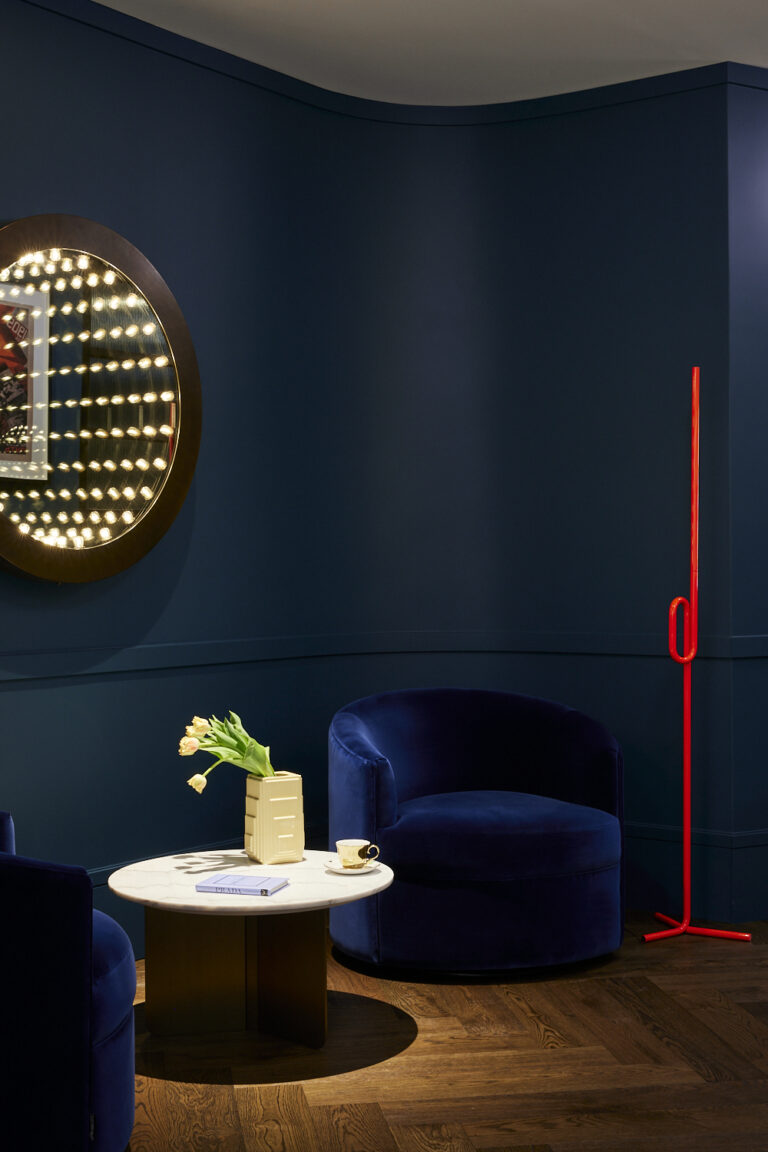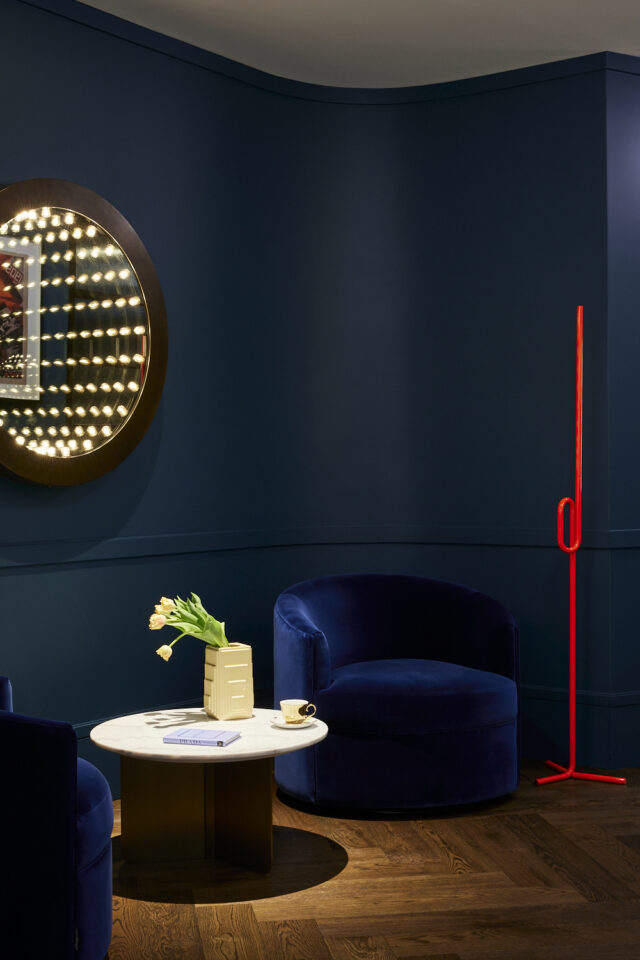 There's also a full-time butler dubbed the Magic Man for his ability to handle requests at a whim! Where do we sign up?!
More info about The Bureau at 25 Bligh Street, Sydney.