Any excuse, right?
Is it just me or do men just LOVE clocks (and modular lounges and huge flat screens)? Whenever I drag my fiance into a homewares store (and, as you can imagine, that's pretty often) he usually finds a HUGE clock and says we should buy it. But he never knows where we'd put said MASSIVE timepiece and it never gets bought.
These classic Arne Jacobsen clocks would look great in most spaces, don't you think?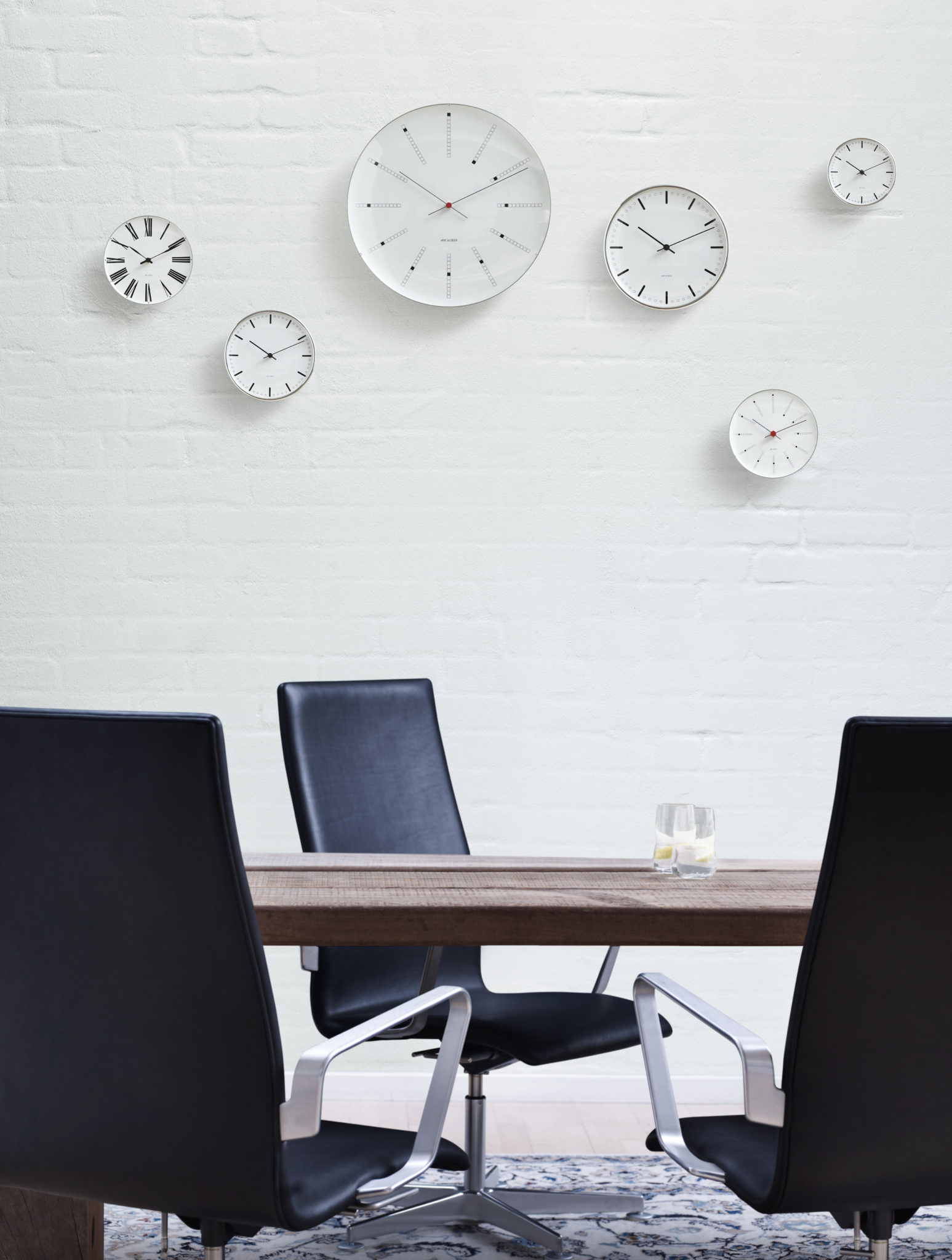 Newly available at Cult, from $325.