2019 Block alumni Deb and Andy Saunders, from DNA of Design, overhauled a dark and dated 1980s home recently in a process that they have documented in their new online renovation series. 'House 1' is the first reno to be showcased and it features a very impressive transformation of a run down home in the Gold Coast hinterland into a fresh and modern resort-style retreat. The home also happens to be owned by Suzie Atkin, founder of affordable art brand Urban Road, who lives there with her family.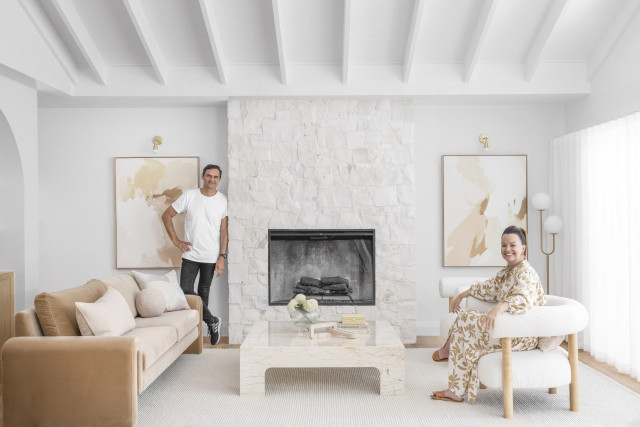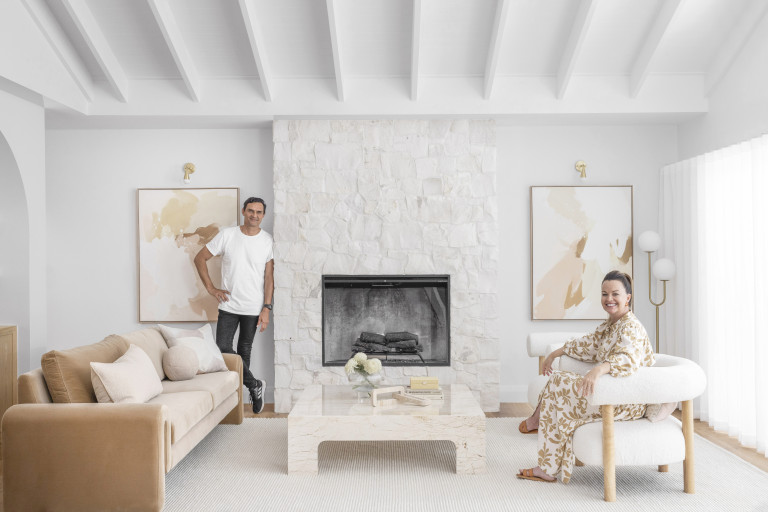 A mash-up of styles, the house draws on Australian coastal, Mediterranean and farmhouse influences which are brought together with a colour palette of nudes, pinks and white. Ribbed textures and natural stone features imbue the home with restful tactility.
"The brief was to open the home, iron out the awkward floor plan and lighten and brighten throughout. The inspiration came from the stunning surroundings; a coastal location not far from the beautiful beaches of the Gold Coast, nestled into acreage in the stunning hinterland," says Deb.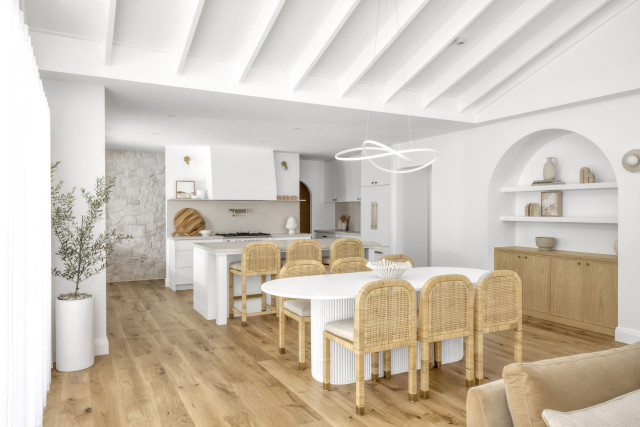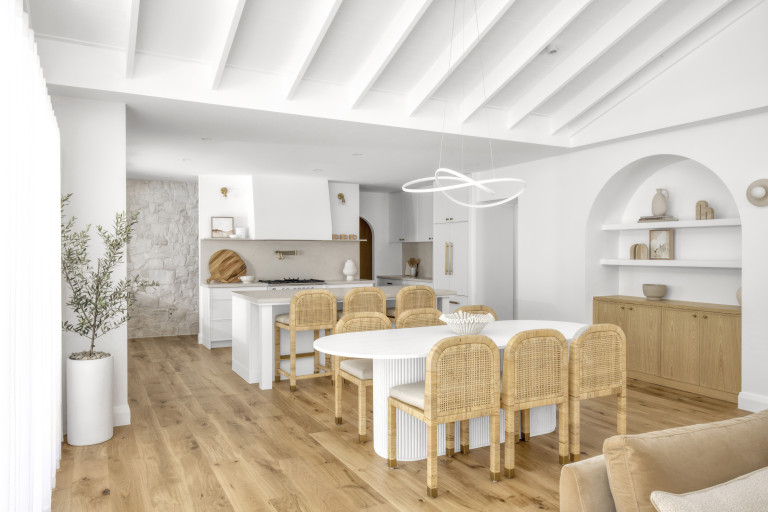 Sitting on a 7.5-acre plot, the home has four bedrooms, three bathrooms a media room, rumpus room and triple garage. A highlight of the home, the pool and landscaped garden can be seen from inside via large expansive windows. Sheer curtains soften the glazing and incoming light.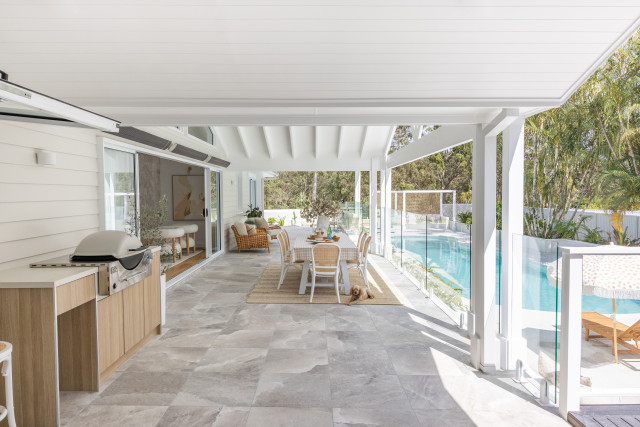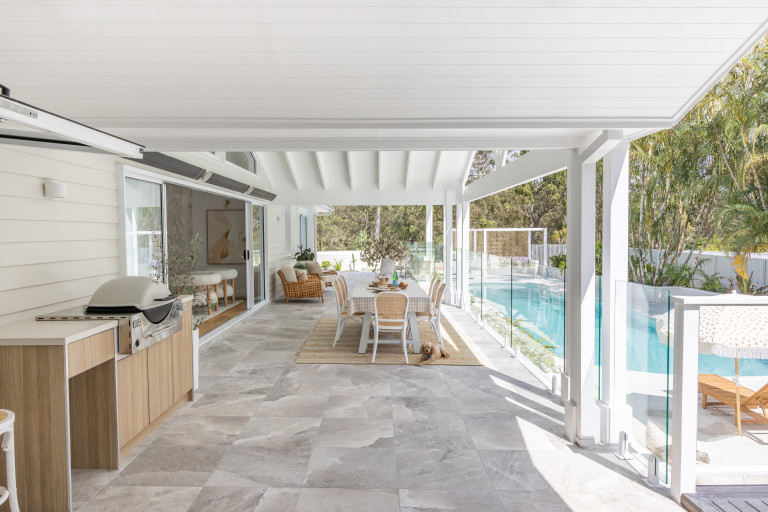 "It was a very challenging project as the house is extra-large and sits wide on the block with many large windows and doors," says Deb. Selecting the right window furnishings was an important consideration considering the stunning views to the exterior. "Not only did we have to make sure that each room looked incredible inside and out, but we also had to think about light and temperature control," says Deb.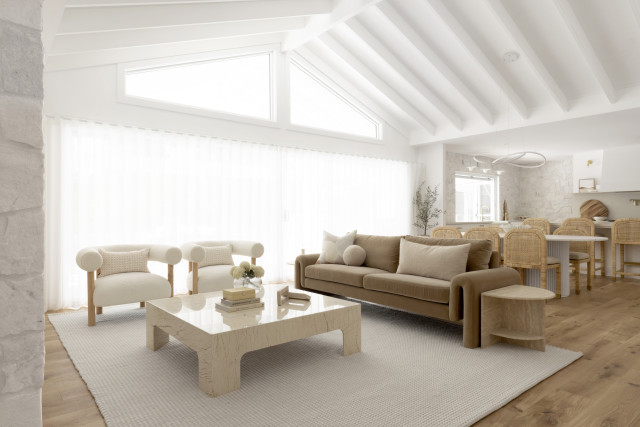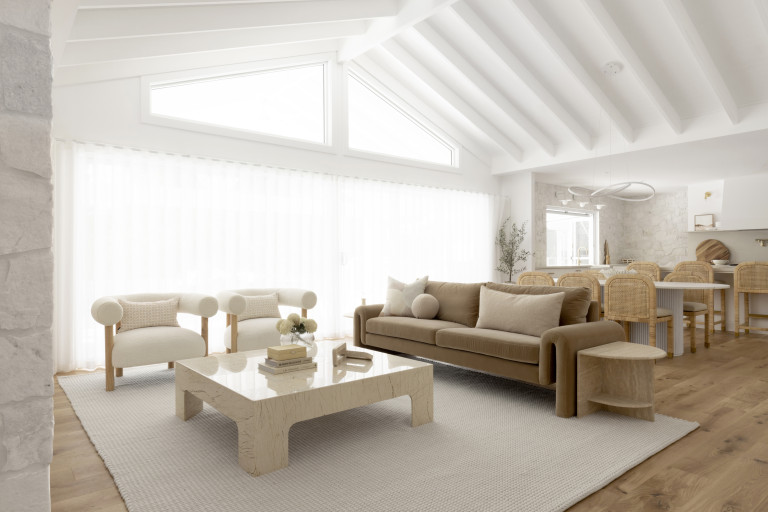 A key part of the renovation, the open plan living zone was extended allowing for a large kitchen, dining and living space. The zone's existing dark timber-clad raked ceiling was removed and reinstalled – the height continues to the outdoor entertaining deck through a massive six-metre sliding door. The overall effect ensures the space is bright, airy and bathed in natural light.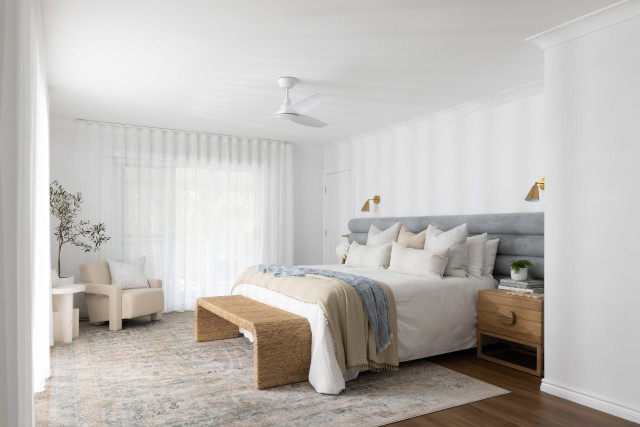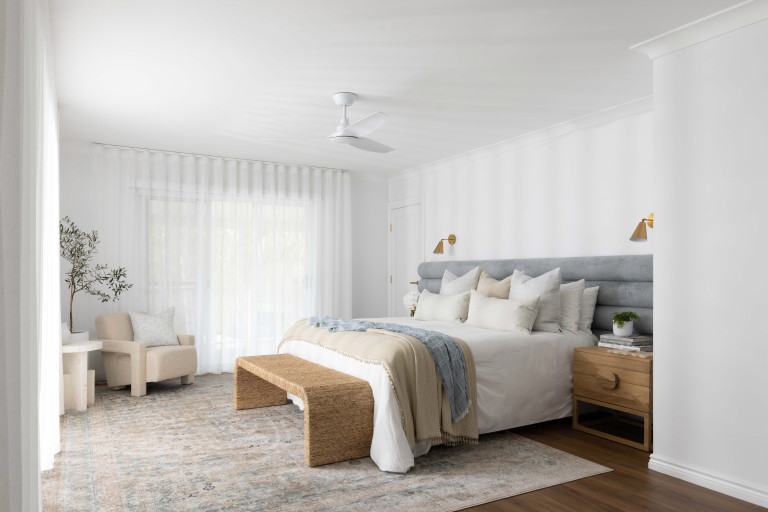 Communal rooms including the media room, rumpus and study have each been reconfigured to work for the family, and a new floor was installed. Many doors were removed, and the spaces opened to greet the outdoors. Overall, the home has a much more cohesive layout and, with its indoor/outdoor flow, its occupants can really enjoy the fabulous lifestyle that the Gold Coast climate affords.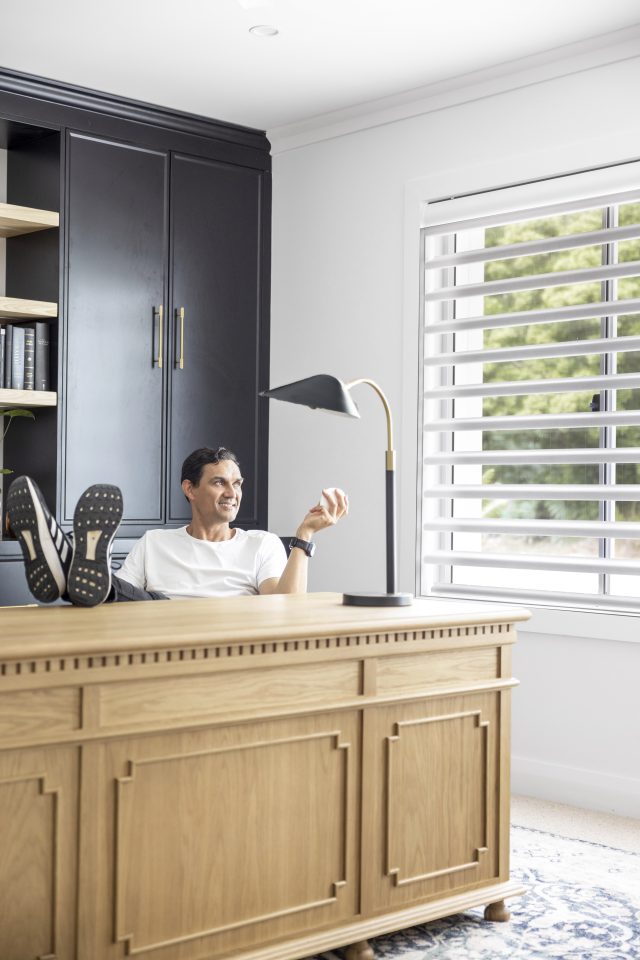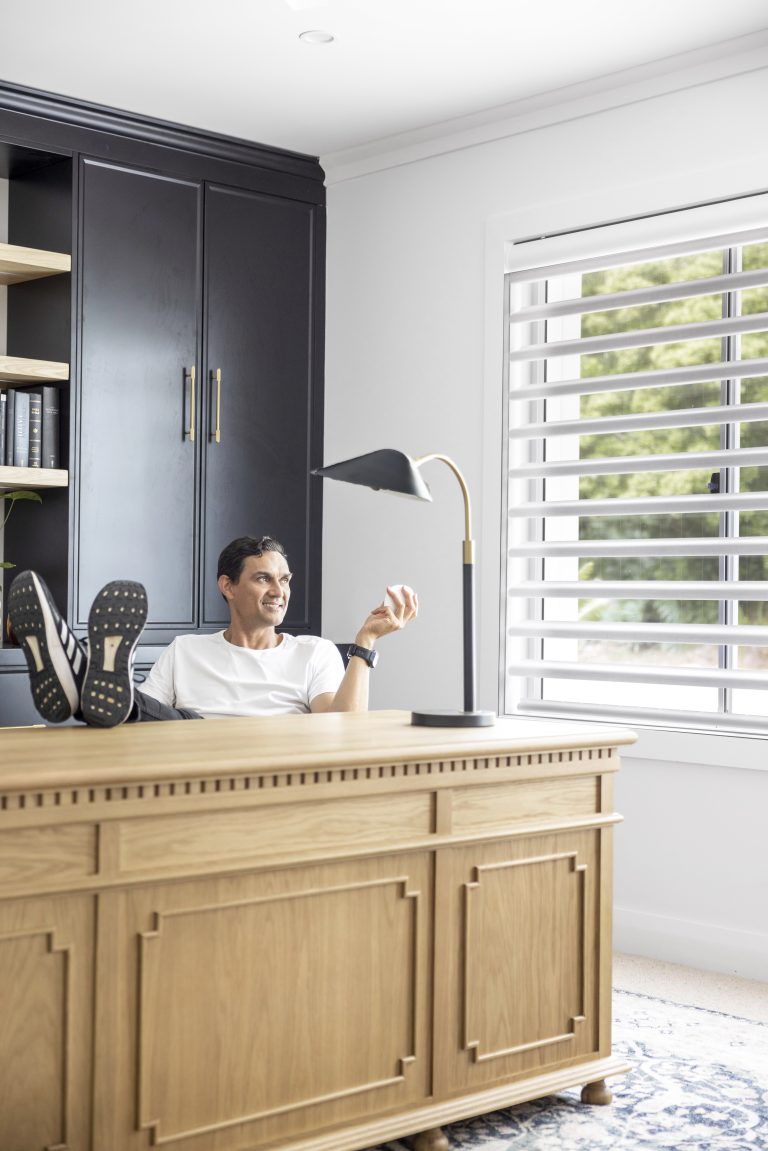 Luxaflex sheer curtains, Pirouette and Duette Shades and PolySatin Shutters were used throughout the home.
For more on Luxaflex | Watch DNA of Design's series about the reno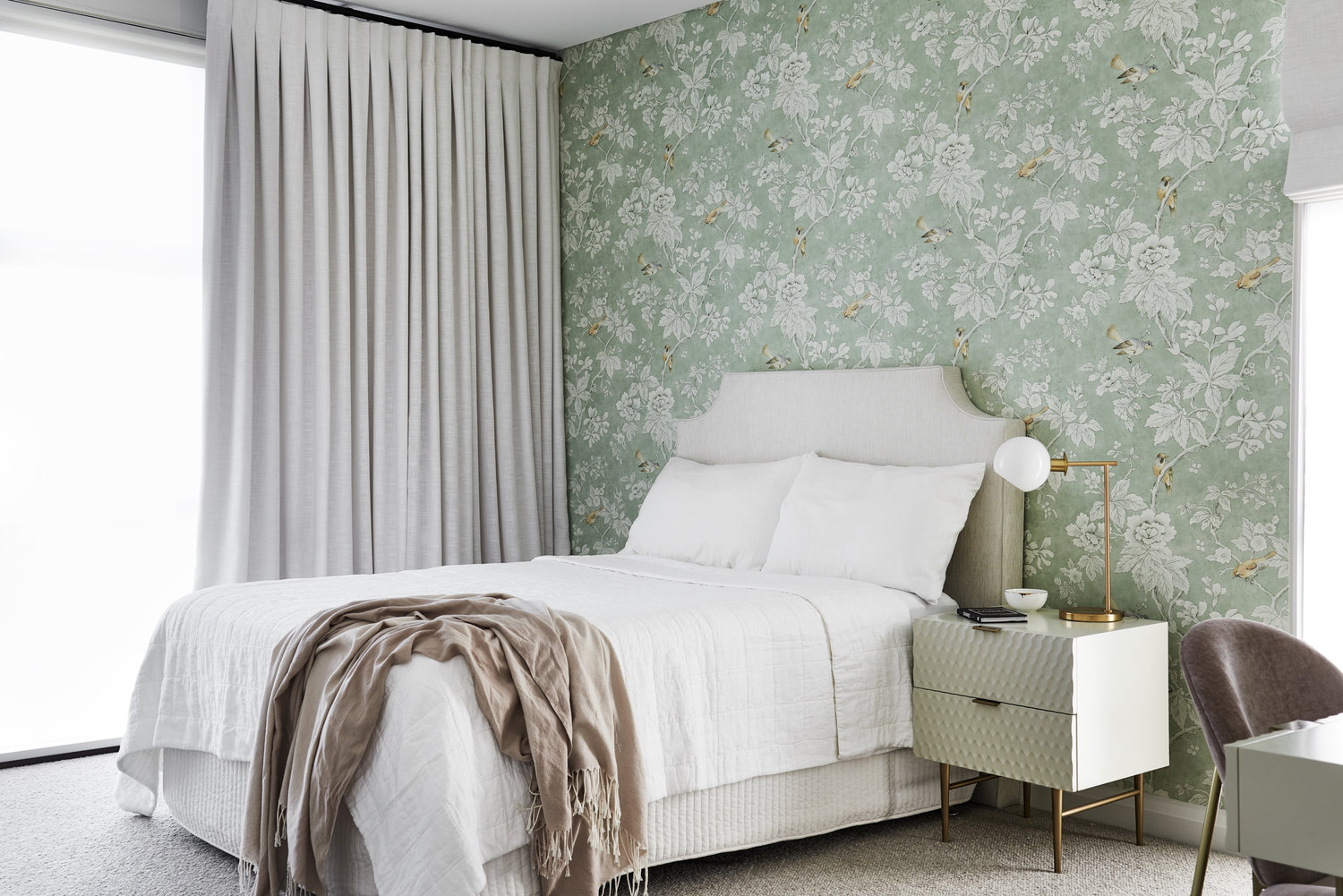 Real reno: Sophisticated teen bedroom stars in Sydney home
When interior designer Lori Murray, of March Twice Interiors, was approached by the owners of this home to assist with…