Darren Palmer is having a good year. First, he was guest judge on The Block and now he's done the interiors for Jennifer Hawkins' new home, published in this week's OK! There's not space to talk about everything else in between, like co-presenting at decoration + design with me (surely the highlight?)!
While his work's been on the pages of mags like Belle and Real Living, a women's glossy is a first for him. "It was fantastic," he says. "I really enjoyed seeing Jennifer in the pictures with the interior finishes we worked on together. She makes a fantastic styling prop!"
An industry contact tipped Darren off about the opportunity. "They let me know that Jennifer and Jake (Wall, her fiancé) were looking to collaborate on furnishing their home and I jumped at the chance. When I met with them they'd seen my portfolio and their aesthetic and mine aligned really well. Jennifer did all of the interiors in their new home so she has a really great sense of style and I was able to express some things in my aesthetic that I hadn't been able to previously. Jennifer loves things natural, a bit rustic but with colour, fun and some animal print thrown into the mix. Her home is very much a reflection of her tastes."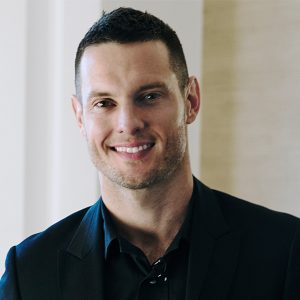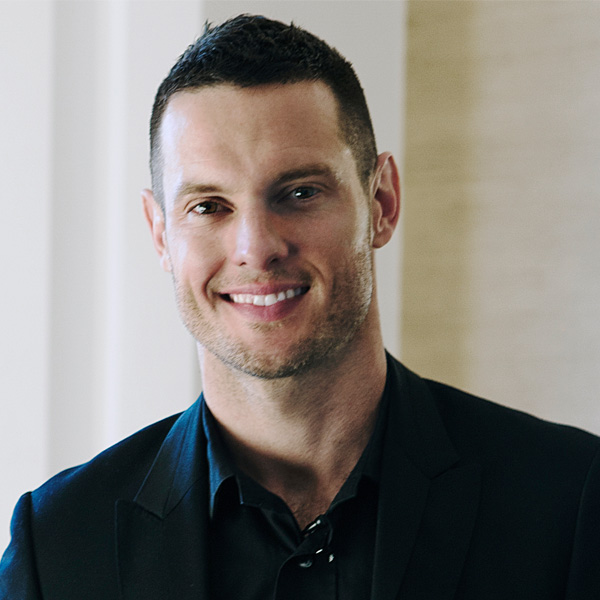 He described the model, who is known for her booming property portfolio, as genuine, graceful and gracious. "I was really taken with how straightforward and down to earth both herself and Jake are. A real pleasure to work with."
They worked to a very tight timeframe, planning for 3 weeks and then furnishing, styling and shooting for 2 different magazines in the fourth. "It was pretty swift but the result is beautifully resolved, homely and relaxed," says Darren.
He loved the architecture by Koichi Takada: simple, refined, pared back and with natural textured elements. "The outlook is beautiful. Jake and Jennifer purchased an amazing block of land, and the attention to detail Jake has shown in building the home is obvious. He's meticulous. I would love to own a project that he's built. Each room has its own story and soul and I just love how soft, colourful and relaxed the property is. I love this project and am very proud to be a small part of its conclusion."
See all the pictures in the issue of OK! out now. Yes, those yellow ikat cushions are from Table Tonic.