While the peg board has been trending for a while now, the new Wanda shelving system from Melbourne's Cantilever Interiors takes the concept to another level entirely! Comprised of three different options (small, medium, large), the hugely customisable system features straight up shelving, a drawer option and a multi-purpose storage/hanging unit too.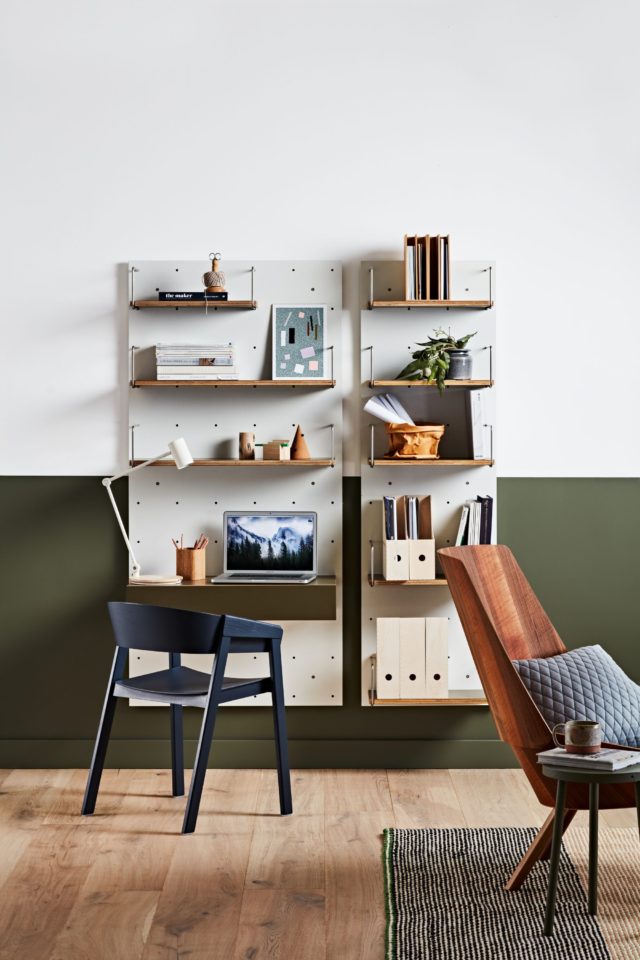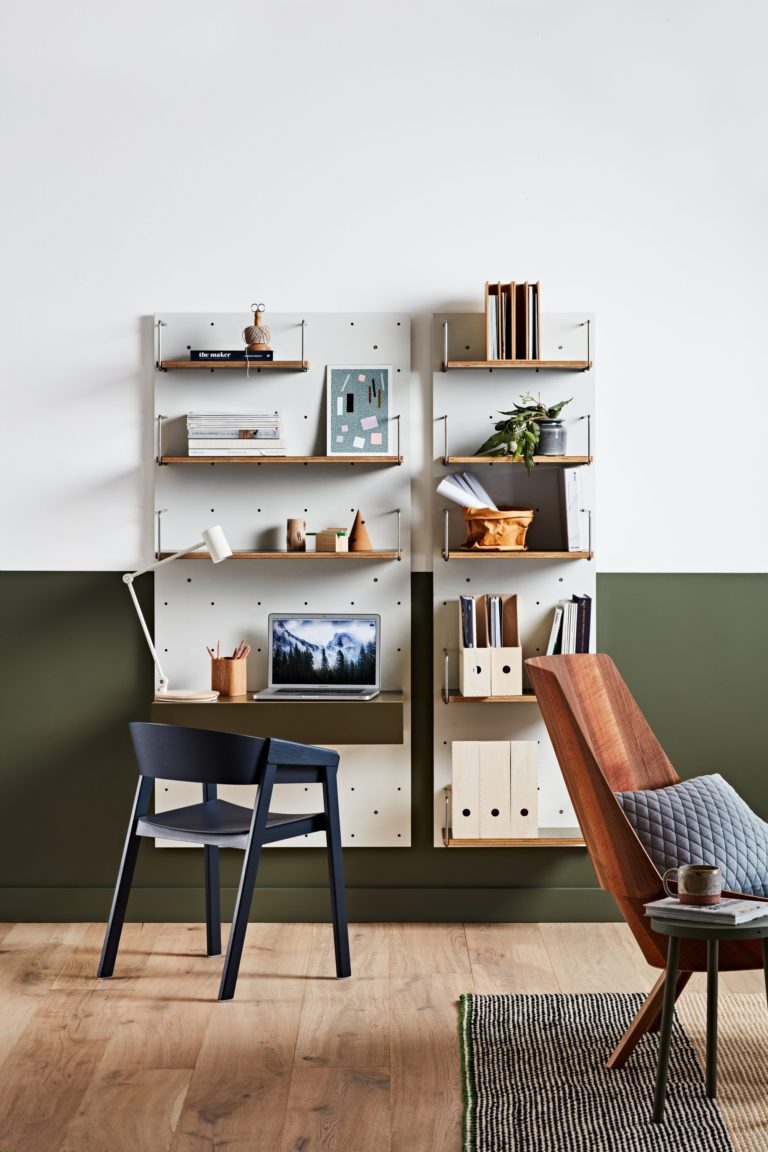 Created in the brand's Brunswick workshop, from high-quality sustainable materials sourced within Australia, there's no end to the colour and configuration options the design presents. As loyal readers will know, we love a customisable interior product and this is no exception. The only problem we foresee is just how we would narrow down our selection!?!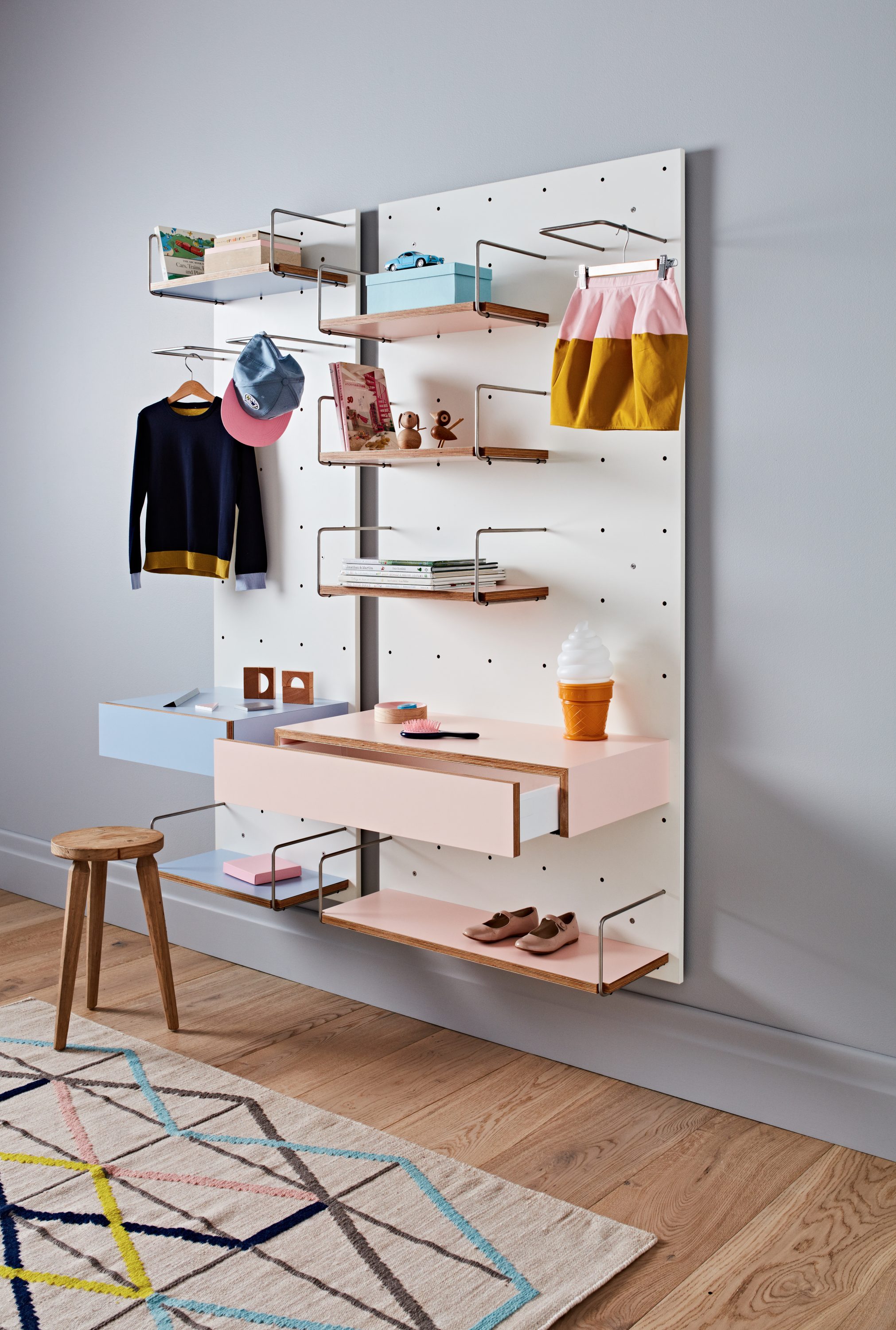 Wanda's backing board (available in charcoal, light grey and white) is constructed from high pressure laminate pressed onto sustainable E0 MDF board while the accompanying brackets are made from stainless steel. The shelves are comprised of laminate on ply wood and come in charcoal, light grey, white, and through other gorgeous colours – burgundy, olive and pale blue. The shelves are available in two widths – narrow (525mm) and wide (825mm).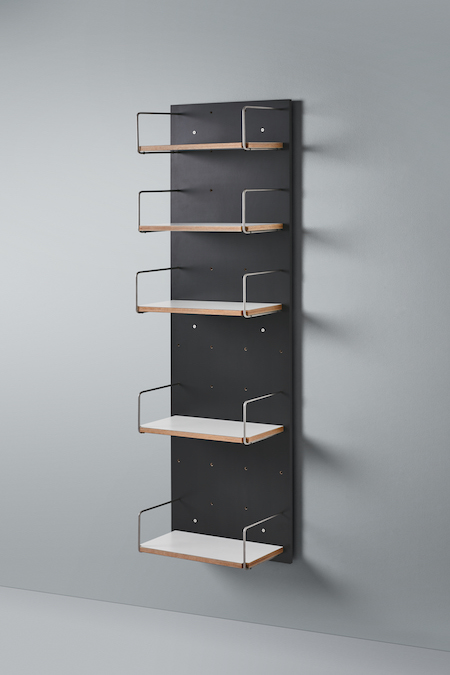 The Wanda Library is a traditional storage  solution – the stainless steel shelving is movable and we visualise books, files, storage boxes and all sorts of office ephemera slotting right into the system.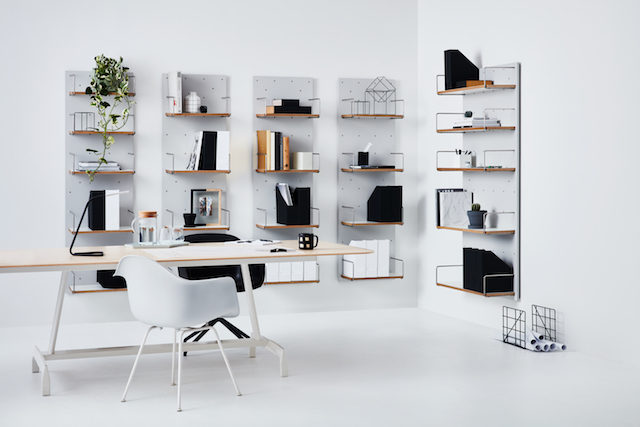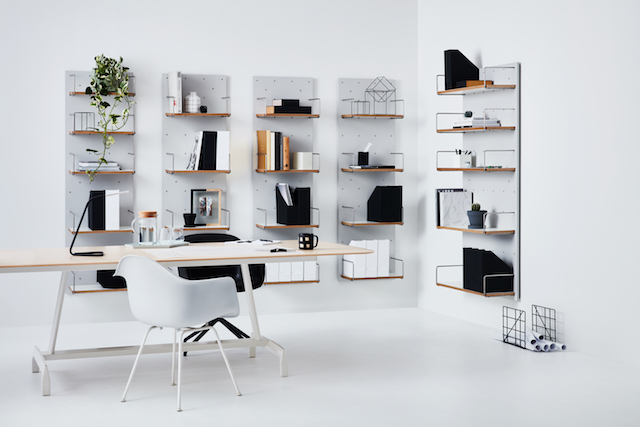 The Wanda Studio is a ridiculously clever design that is a movable  shelving and desk/drawer solution that slots onto the peg board –  we've seen nothing like it. You could use it as bedside shelving or even a desktop and mix it up as your needs change.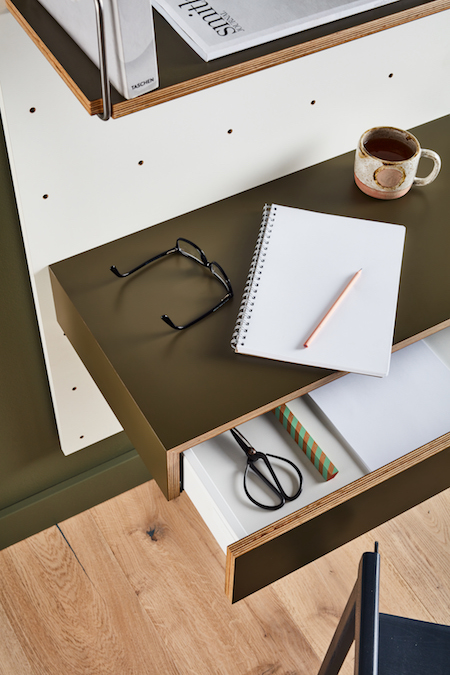 The Wanda Utility is a smaller, multi-purpose piece that allows you to display, hang, stack or hide your household items – it's a perfect spot for hanging your keys, umbrella or even coat making it ideal for the hallway.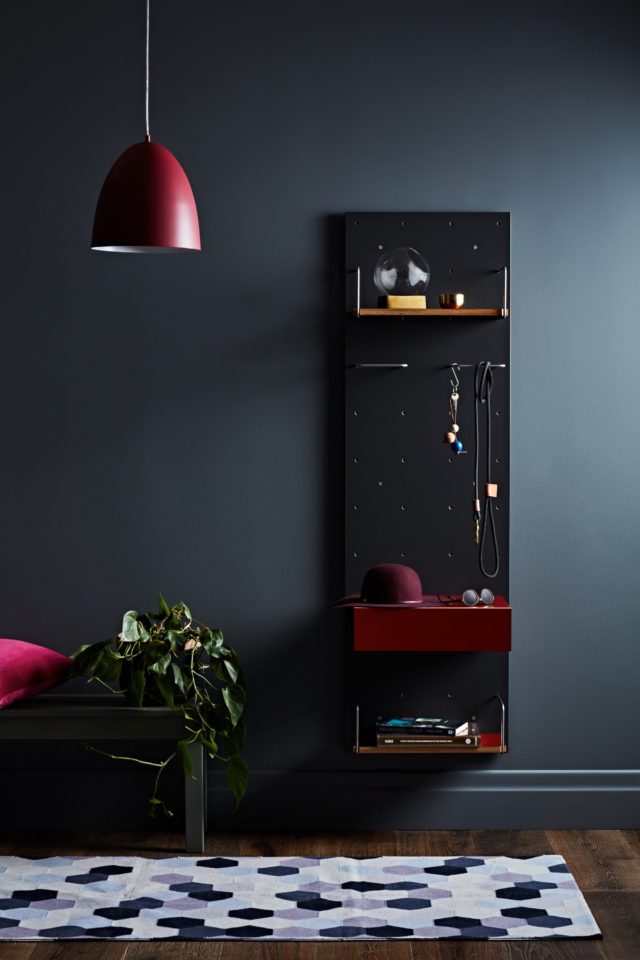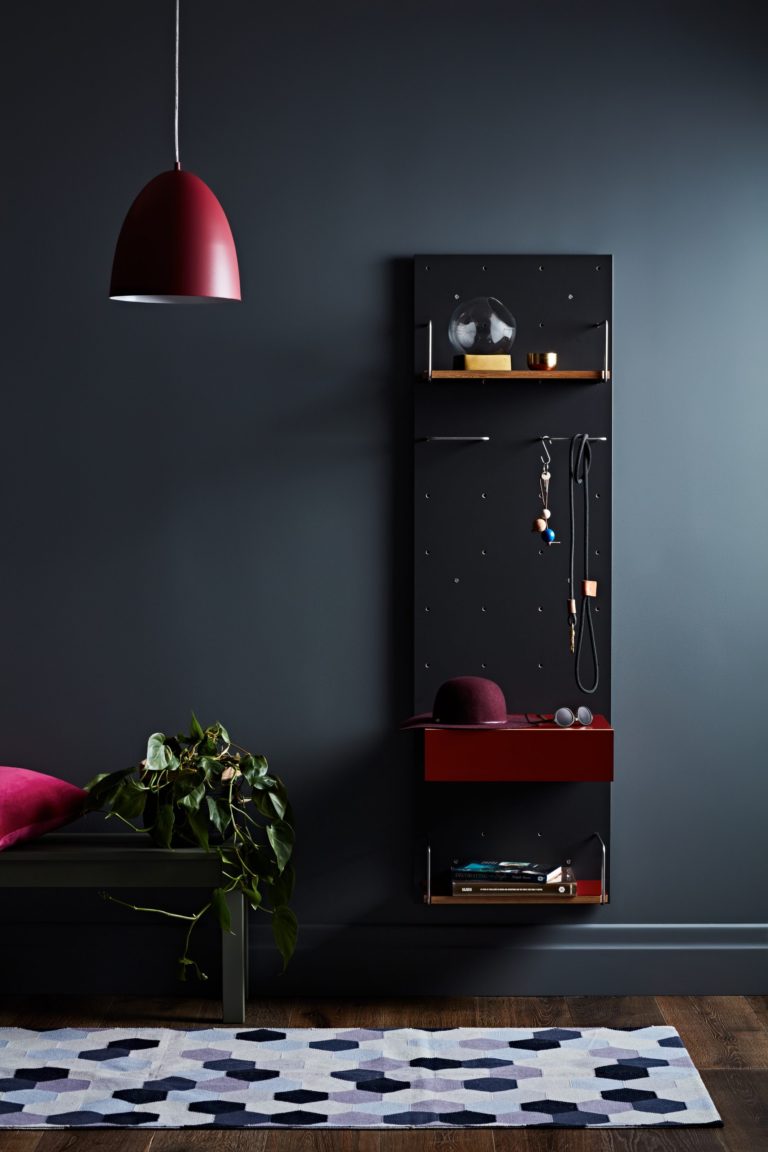 See here for more.
Photography: Mike Baker | Styling: Heather Nette King