With mid-century design still big news on the interiors scene it follows that the period is influencing our bathroom and kitchen schemes too. Whether you're renovating a home (mid-century or otherwise) or keen to incorporate a mid-century inspired kitchen in a new space, we caught up with Melbourne's Cantilever Interiors recently to discuss key design considerations.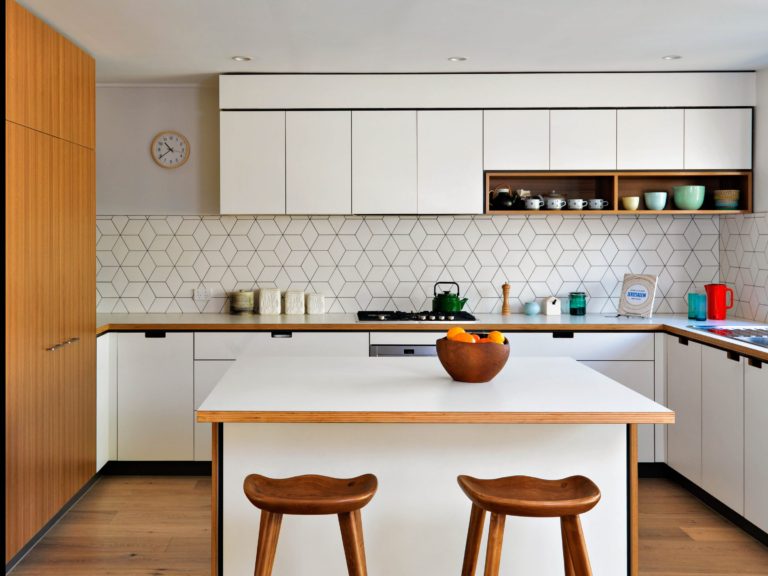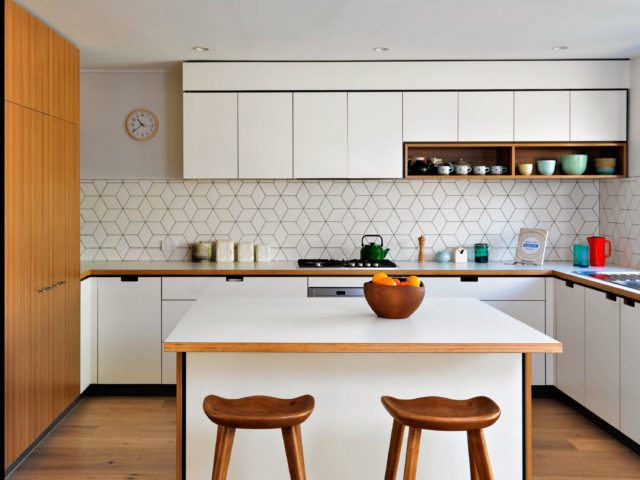 The finishes
Nothing says mid-century design like plywood and laminate – pair them with white for a timeless feel. "Materials such as plywood, which is synonymous with furniture by iconic mid-century designers Charles and Ray Eames, is a key feature of the design period. One of our recent designs, the K1, features laminate benchtops with plywood edges and our palette of finishes is generally quite faithful to mid-century design," says company director Dean Wilde.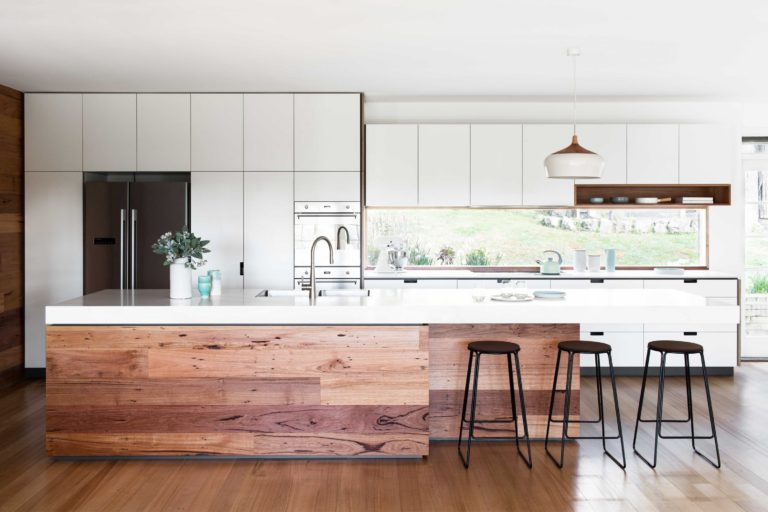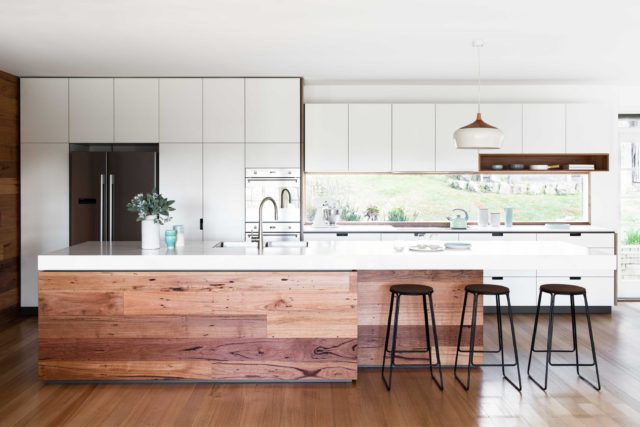 Ergonomics
Mid-century furniture is characterised by its attention to both form and function – ergonomic considerations were key to the design period. "Just like mid-century furniture, our kitchens are also designed with ergonomics in mind. Swing-out pantry systems, soft-close drawers and pull-out bin organisers are all examples of how the kitchens are designed for the comfort and ease of the home cook," says Dean.
Styled spaces
Another mid-century design aspect that Dean favours is the open display box – a great place for you to play with an array of ever-changing vignettes and an opportunity for you to mix things up when things feel stale. "Mid-century design can be evoked in the way you dress a kitchen, so designing display areas like open shelves allows you to reference the era in different ways and it also means you can rotate the objects when you feel like a change of scene," says Dean.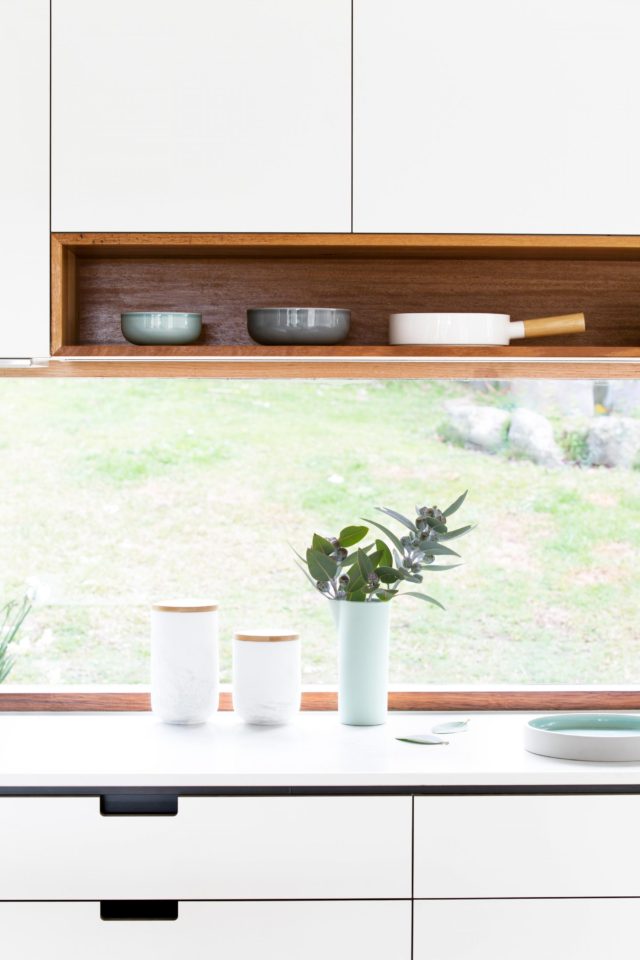 Open display boxes & ergonomic drawer handles
Modern layout
If you are renovating a mid-century home, your existing kitchen is probably closed off in the back corner – something that doesn't suit most lifestyles today. "The kitchen is now a multi-purpose space for the whole family, so when planning a mid-century kitchen renovation, you may need to factor in some structural changes so it can integrate with open plan areas," says Dean.
For more kitchen inspiration click here.