A fully customisable and ethical rug range, 'Ground Control' is the latest offering from the talented duo behind Amigos de Hoy and Art Hide. Packed with rich natural fibres and raw materials including jute, hemp, cotton and pure wool (many with metallic touches), each rug is handmade to order within six-to-eight weeks.
"The collection embodies open air, sun drenched days, bare feet and timelessness, but with a spirited, fun edge," says the brand's co-founder Kura Perkins.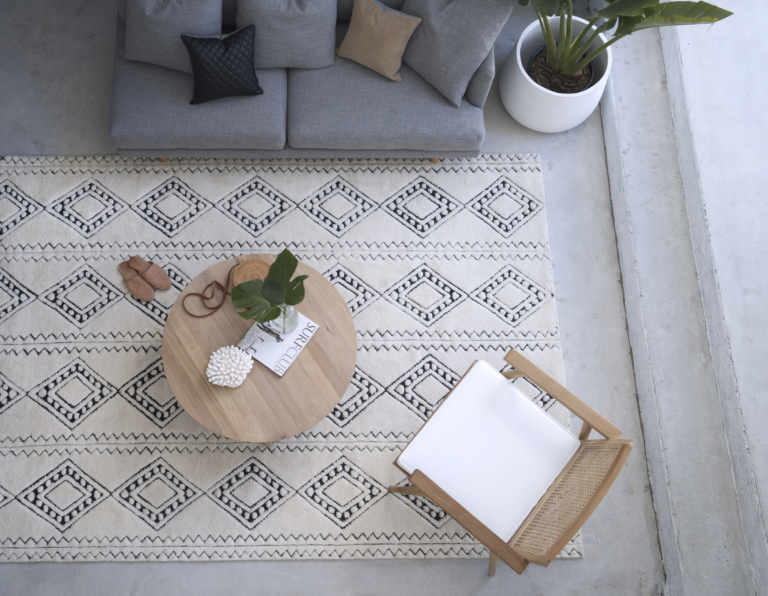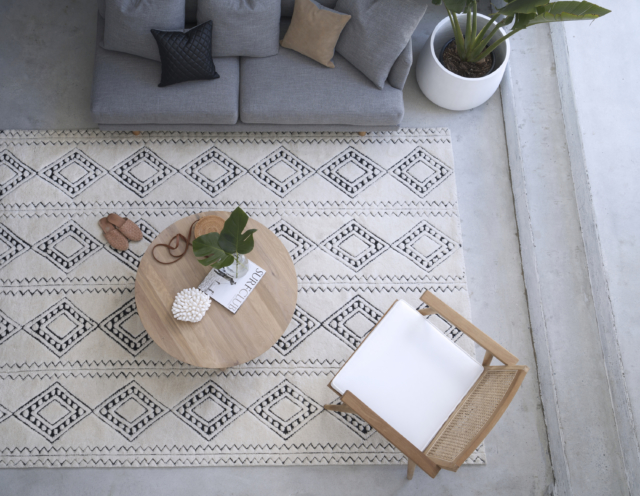 And with custom rugs representing over 60 percent of the annual revenue for Art Hide, it made sense to extend the bespoke option to the Amigos de Hoy brand. "Art Hide has seen consistent and substantial year on year growth for our design service and the custom rugs category in general. The types of large and complex rugs we are now doing in Australia, the USA and UAE, in particular, have convinced us of the need to extend our custom design service," says Kura.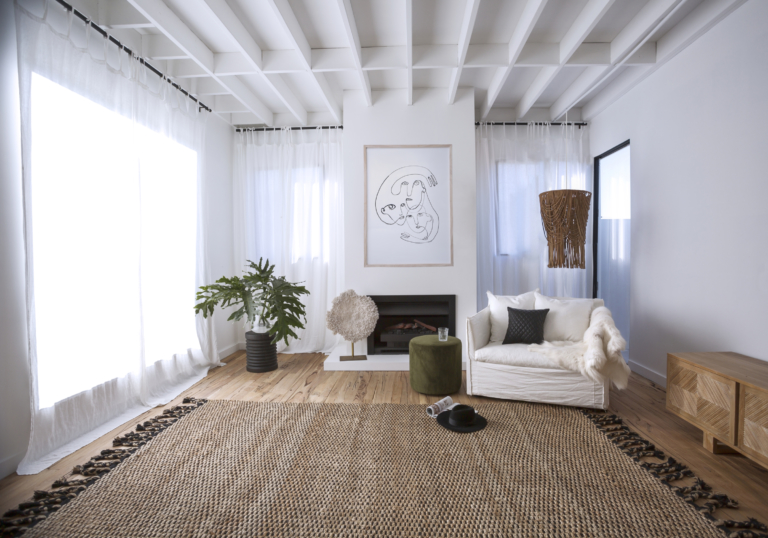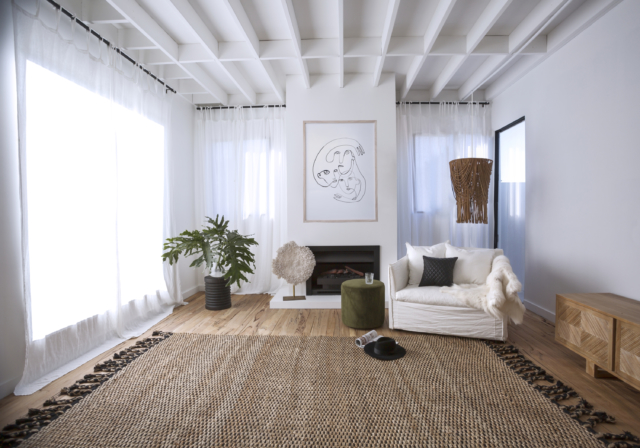 Teeming with texture, the neutral, classic range has been designed to complement virtually any style of décor and the rugs start from $920. "We really wanted to do beautiful timeless patterns in rich natural fibres. We wanted to design styles that would create a focal point for a room, but also be subtle enough to blend seamlessly with pieces you may already own," says Bree Hay-Hendry, the brand's designer.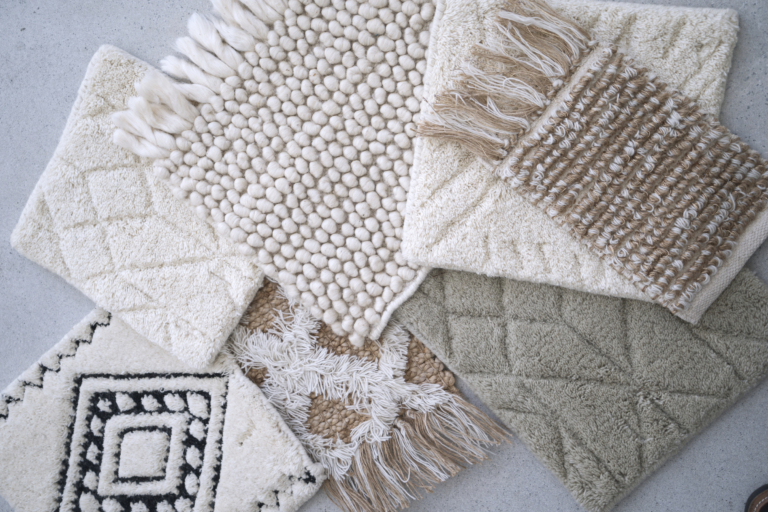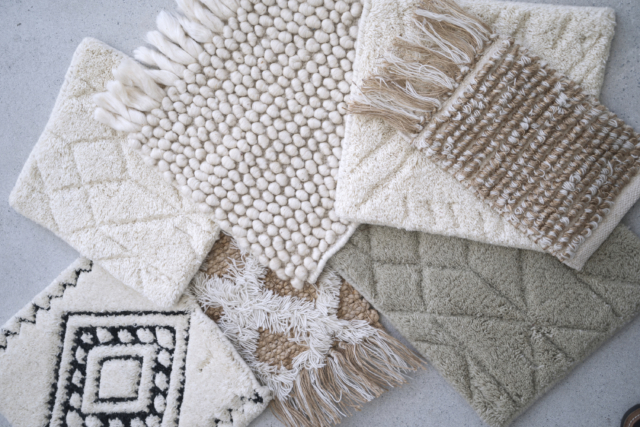 As for the rugs themselves, the pictures don't really do them justice – having seen and felt them in real life, the textures are beautiful, and l particularly love the way some of them have combined natural fibres with metallic thread. "We wanted to really push the construction and weave forward and do something new in the rug world. You'll see beautiful metallic threads blended with jutes, and plaited hemps mixed with wools and cotton in the range," says Bree of the range that is accredited by GoodWeave International ensuring no child labour was involved in the manufacturing process.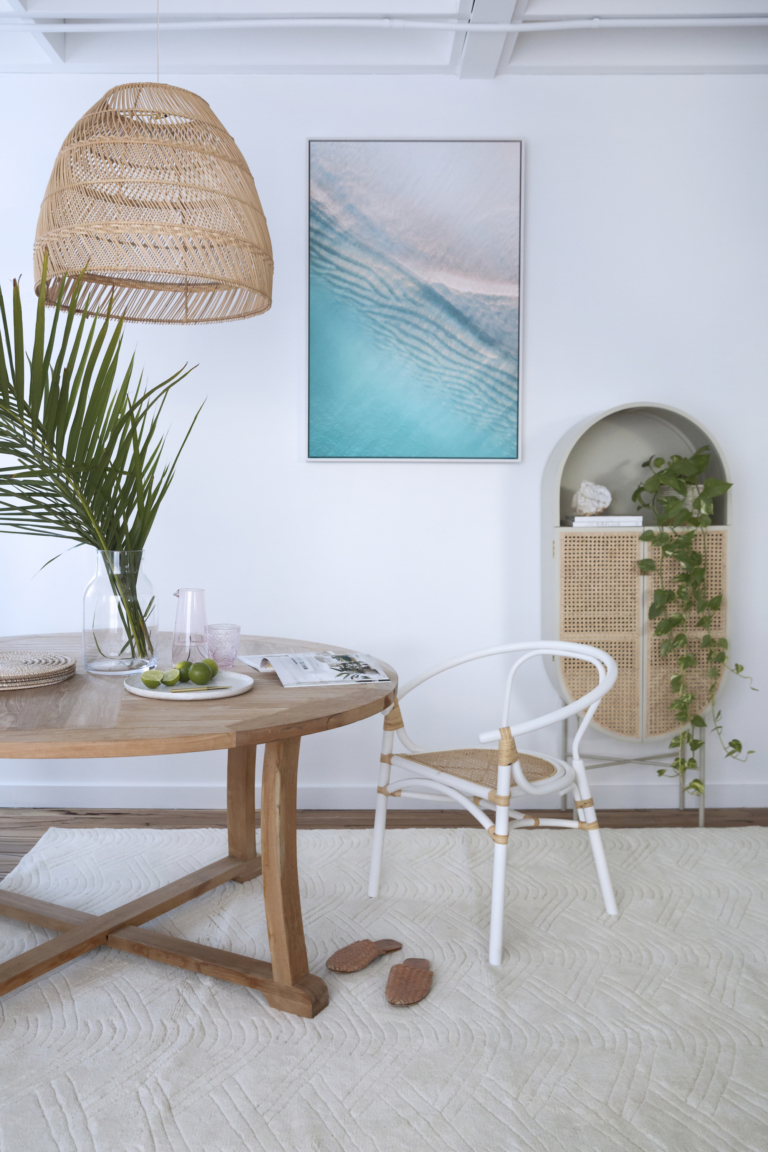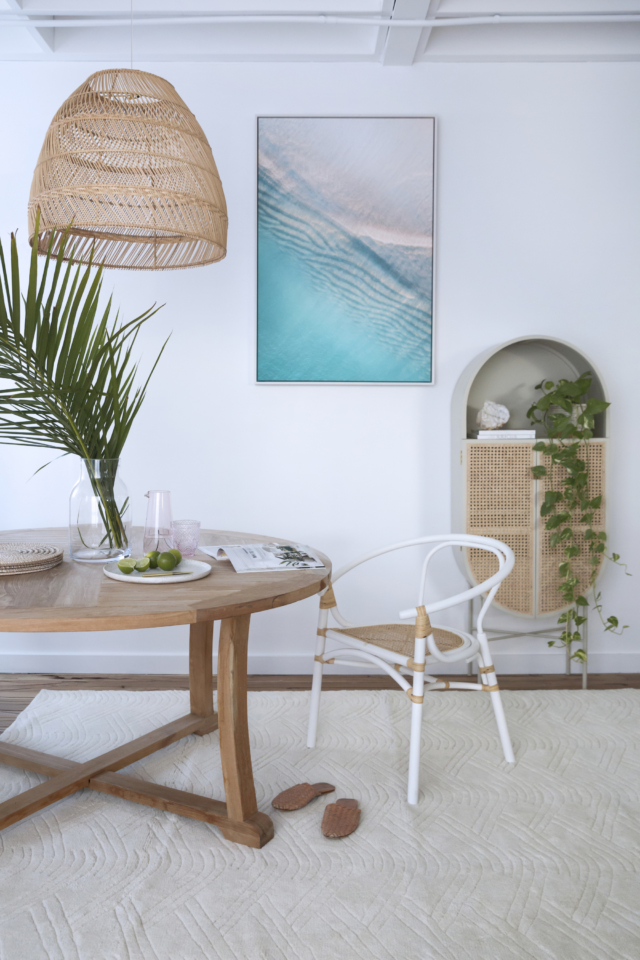 Whether your lounge room is an odd shape, or you need something oversized, the bespoke option is ideal for when standard rug sizes won't fit. And to help make the purchasing process a seamless one, the brand also offers a free in-house design service called Room Service. "Room Service involves us working with our client on their design, developing overhead specs and images of the proposed design and we also show what the design will look like in any space. We can also assist more widely with overall room design and colour palettes too," says Kura.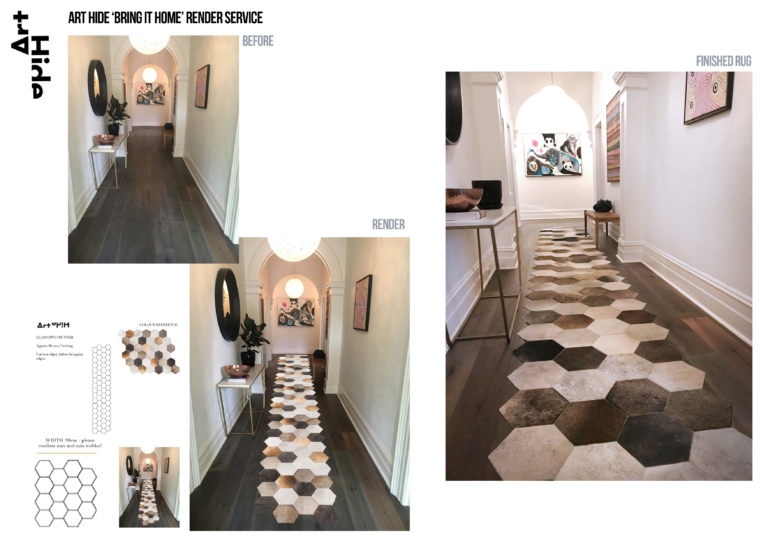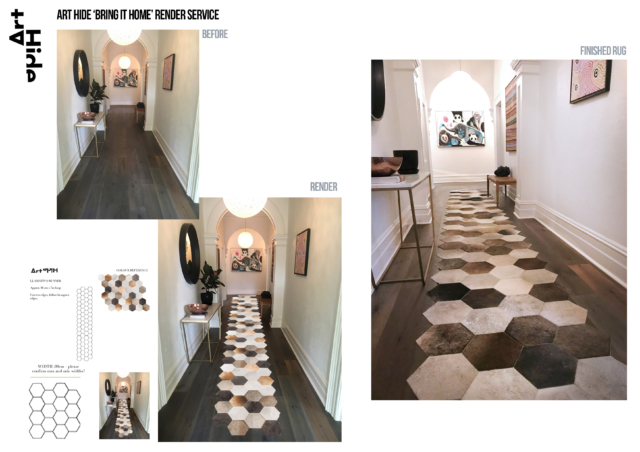 "Anyone who is working with us will be personally working with Bree or myself. It isn't cold augmented reality, but rather a tailored, free, individual service, with real conversations where we look at each client's exact requirements."
Photography: Anthea Auld | Styling: Tess Beagley of Minted Interiors