Combing the high quality materials of marble and leather, the new Scanda range for Curious Grace is beautiful, simple and modern.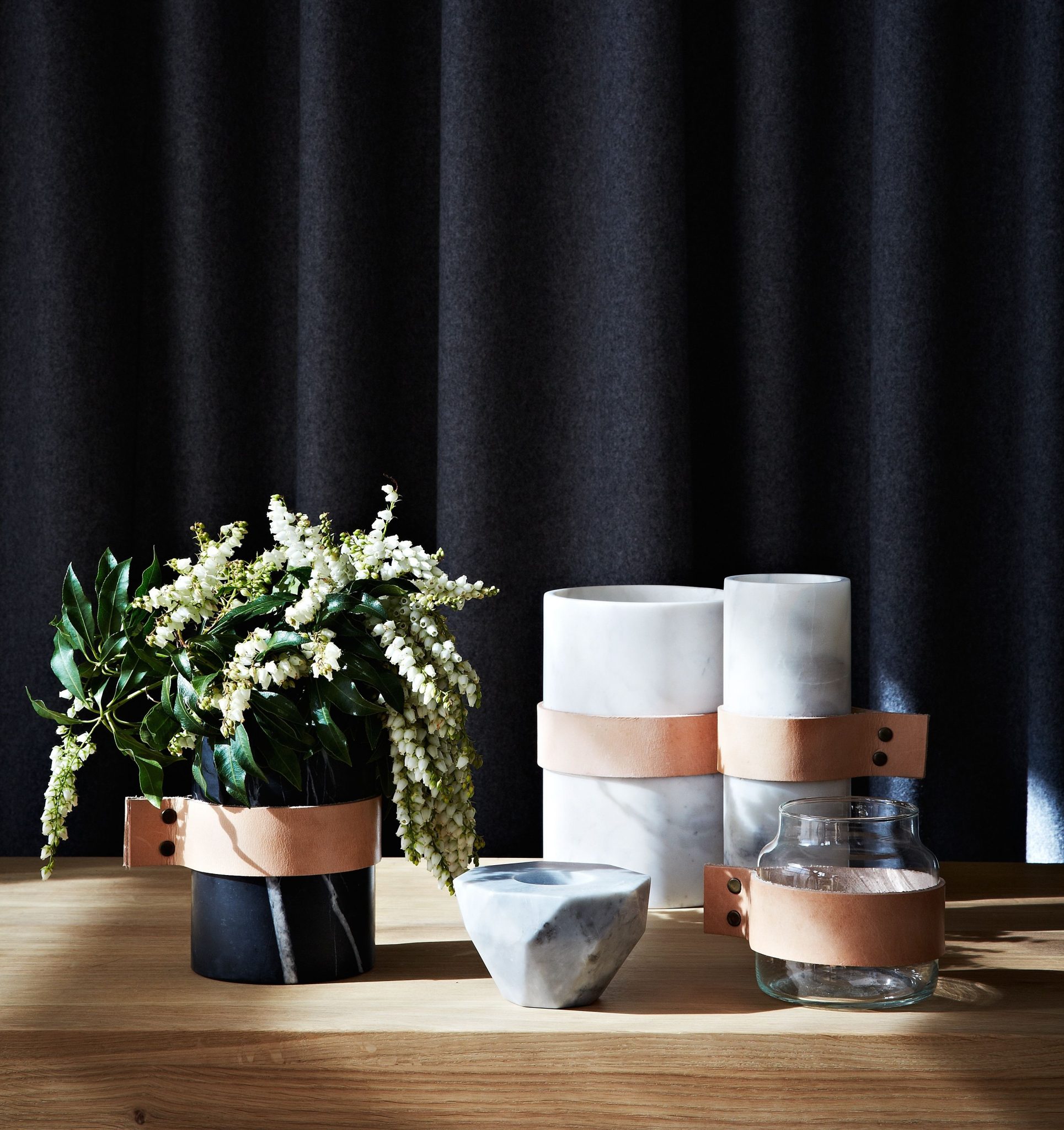 Featuring black and white vases priced from $80 to $155, they are contemporary, functional and ever so stylish!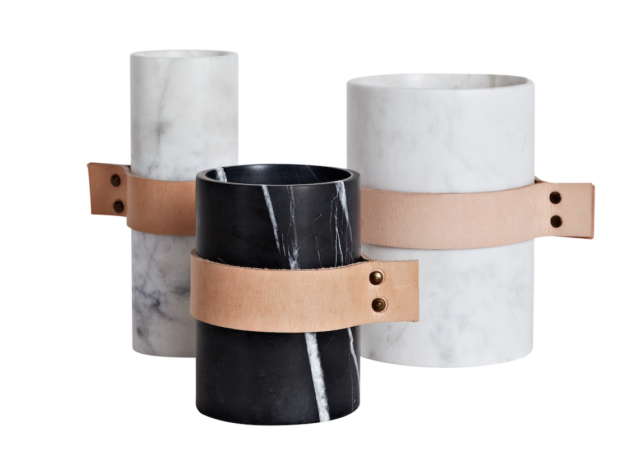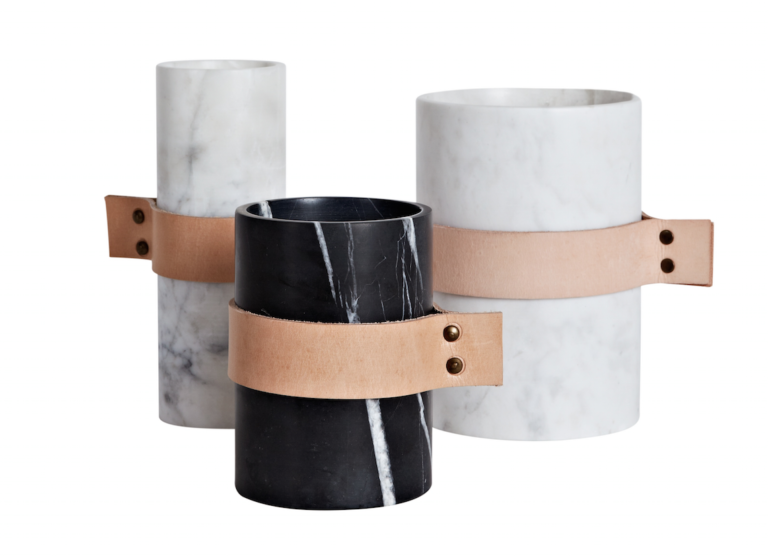 Also on offer are black and white candle holders, which include a single solid marble holder (which can be used to hold either a tea light candle or flipped upside down to hold a tall stick candle) for $47 and a marble arrow candle holder for $253, which with six pieces in black, white and grey, can be displayed together or as separates.