By Oliver Davis
In the world of fashion, trends dictate everything. Styles are temporary and most of us are fairly agile at updating to make sure we aren't stuck in a perpetual time warp of bad hair and cargo shorts. In recent years, interior design has also become subject to waves of trends. Yet it is much harder to be agile when it comes to the interior of your home. A fashionable interior can become dated before you know it, and can be expensive to change. Below are my five tips for achieving a look that won't become out-of-date any time soon.
Select high quality, natural materials
Mother nature never goes out of fashion, and incorporating fine natural materials into your interior is a surefire way of ensuring your home looks timeless and high-end. I prefer a natural palette consisting of stone, timber, linen, glass and leather when refurbishing and decorating. Use sustainably sourced timber such as walnut or oak for flooring, furniture and cabinetry. Choose something that you like in its natural colour, as heavily stained timber looks less natural and is prone to looking dated. Travertine and sandstone are great for flooring, benchtops and cladding, especially if you are striving for a sophisticated aesthetic. Soft furnishings should be in natural fabrics such as cotton, silk and linen. Don't be afraid to incorporate other natural elements into your palette such as leather, shagreen and bronze, as these will age gracefully and often develop a beautiful patina over time.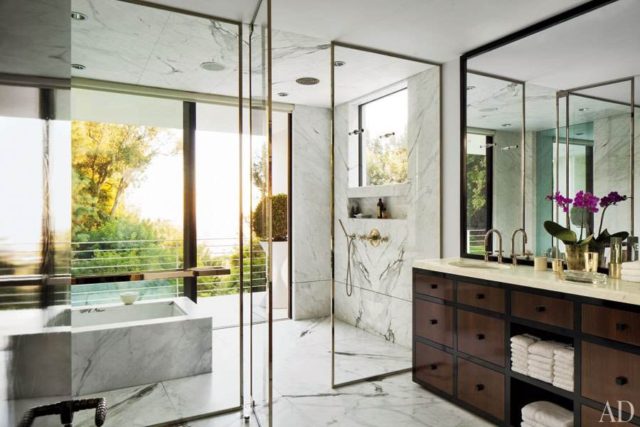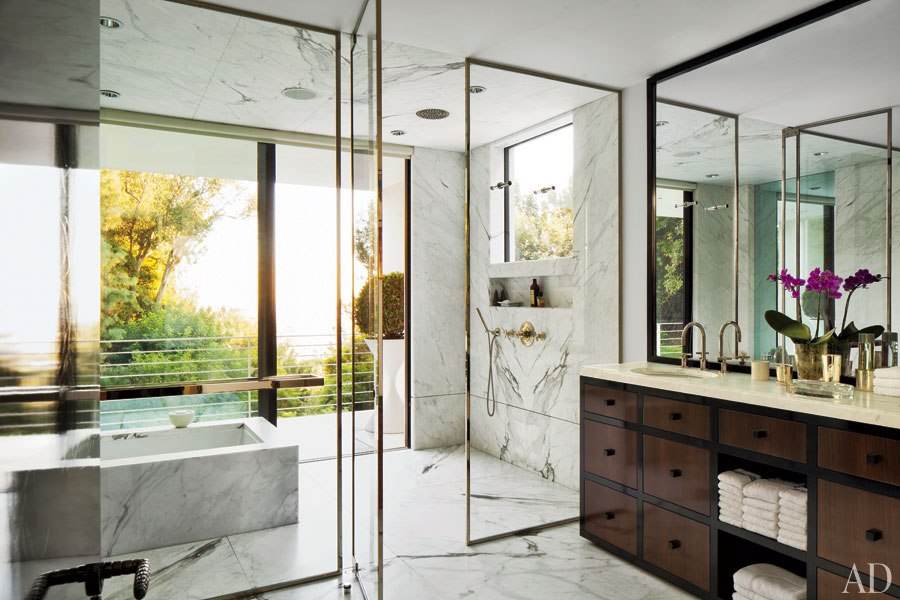 Incorporate technology discreetly
Technology, by its nature, is constantly being improved upon, and the rollercoaster of advancements in home electronics is dizzying. Nobody loves gadgets more than me, but I've learnt over the years that making a feature out of appliances and electronics can be dangerous, because nothing dates faster. Televisions can be concealed within cabinets or recessed flush within a wall, so that they do not dominate the space. Recently, I customised a beautiful credenza with a built-in hydraulic system for a client who wanted their TV to rise from within the unit with the push of a button. Audio speakers should be small (big speakers do not equal better sound quality these days) and should be placed discreetly, never wall-mounted.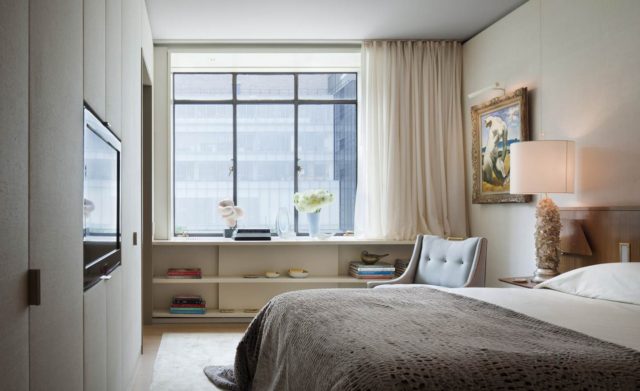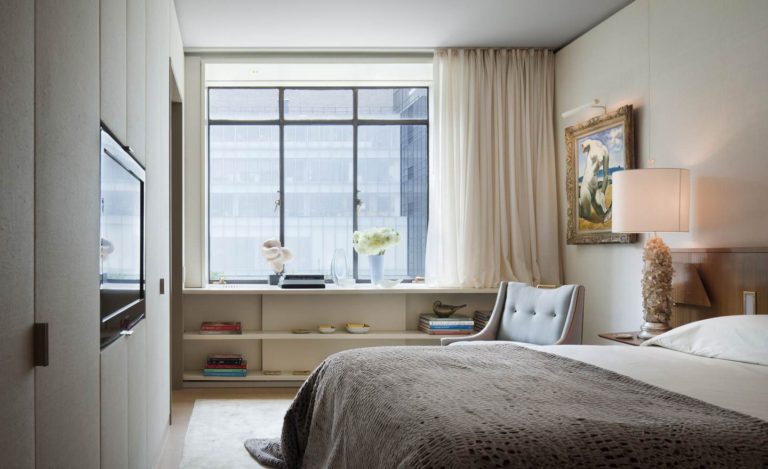 Use a neutral colour palette
Each year, Pantone release their colour of the year and in 2015 that colour is Marsala. Marsala is a rich, warm and seductive shade of red, and it really makes a statement. Yet come 2016, Marsala will literally be last year's colour. Decorating your home predominantly in such a colour may be a decision you come to regret in future years if you're someone who likes to remain abreast of current trends. I prefer to use neutral hues like ivory, oatmeal and soft grey for major items such as upholstery, rugs and curtains because they are elegant and timeless. Use cushions, throws, and other decorative accessories to inject bold pattern and on-trend colours, because they can be replaced relatively inexpensively if you do want to redecorate with Pantone's colour of 2016!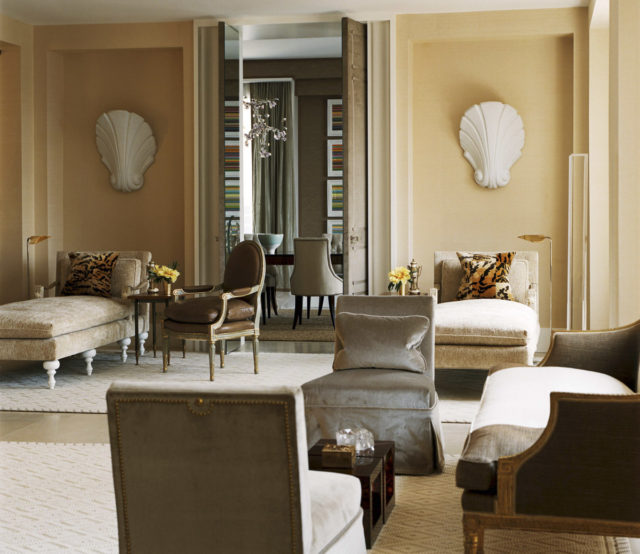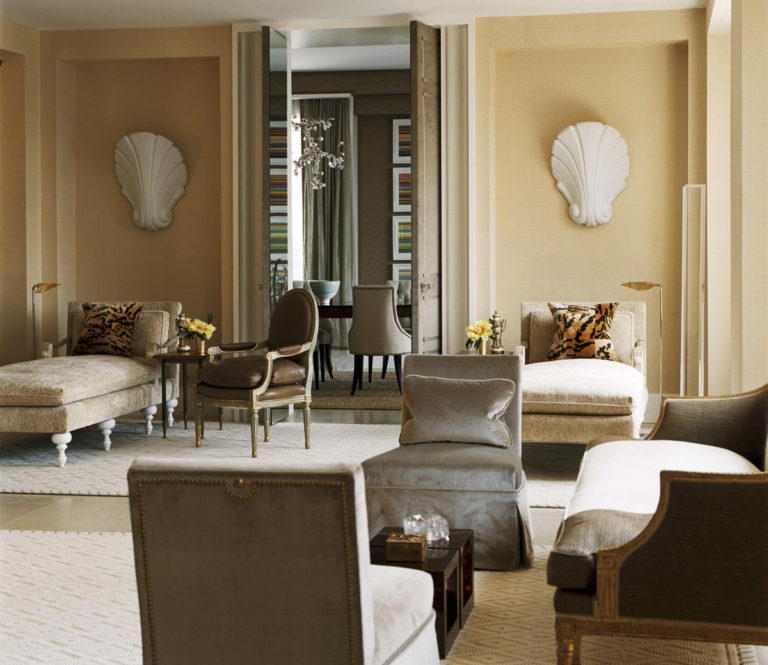 Opt for unobtrusive furniture and lighting pieces that work together
The sign of a sophisticated and considered interior is that the entire space works cohesively as a whole, without relying heavily on a single feature to carry the rest of the room. Classic, simple shapes will endure. Design classics can add interest to a room without dominating it (think Wegner or van der Rohe), and if it is a design that has remained popular over many decades, you can safely assume it will continue to stand the test of time. To avoid creating a pastiche of a particular era or style, mix contemporary pieces with vintage ones.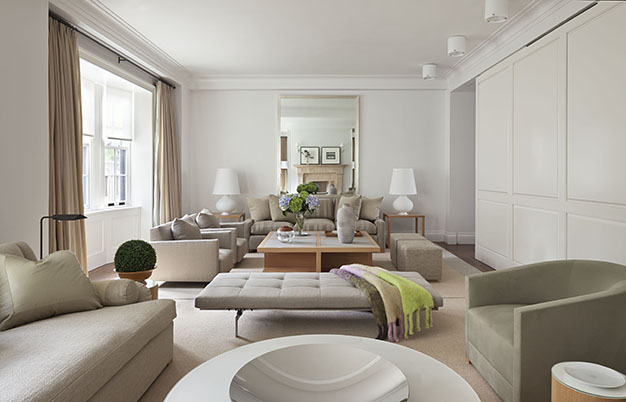 Choose art that you truly love
Artworks are very personal possessions, whatever the medium. They are less prone to looking out of date than other elements of your interior. Therefore, the only risk when purchasing a work of art is that you will cease to enjoy looking at it in years to come. Never hang art that you don't particularly like, just because it is a good investment. Those pieces belong in a vault, not in your living room! Don't fuss too much about coordinating the colours of a painting with the rest of your room – art is there to stand out, not to anchor other pieces. Choose pieces that are size-appropriate for your space and ensure they are well lit without being exposed to excessive sunlight. Above all, choose art that expresses who you are and what you love!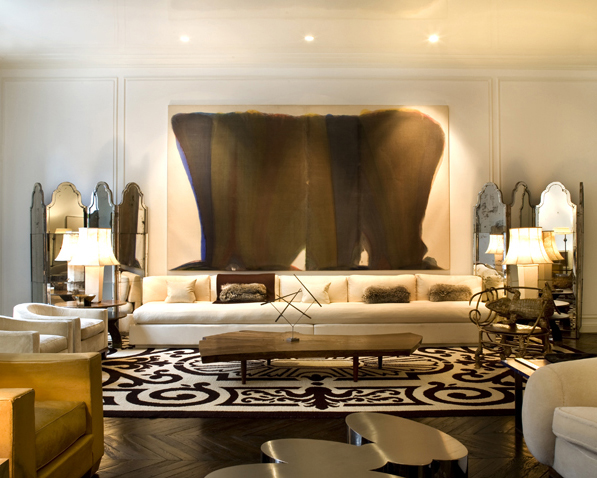 –Oliver is creative director at Oliver Davis Design, a residential interior design firm in Melbourne.
[contextly_sidebar id="FRG0foYjegWJPEFplgEdx6ibeKwXQ5MG"]