For bathroom renovators, the challenge of sticking to budget whilst achieving the dream interior, can be a real struggle! However, with just a little savvy styling, along with some clever choices in fittings and finishes, your vision can well and truly be realised.
Raymor delivers many smart solutions for bathroom upgrades, including the winning combination (below) of timeless white finishes with sleek chrome fittings and textural warmth.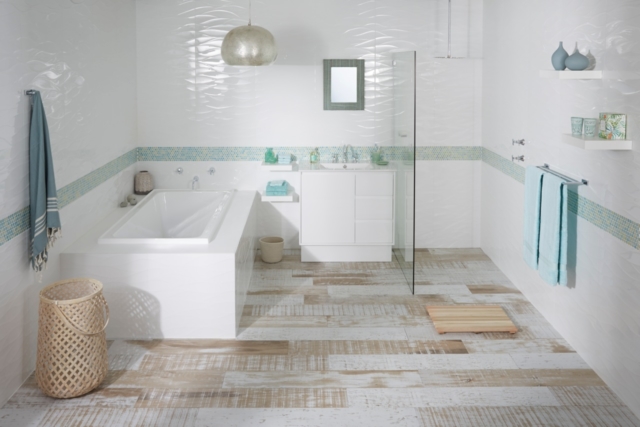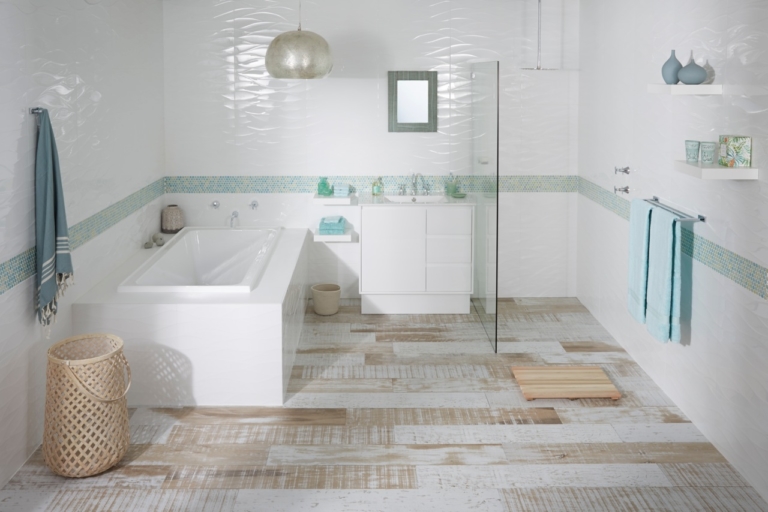 The perception of space has been maximised by using white tiles, continued across the front of the bath, and sleek white vanity. This has then been softened with the clever use of texture on the tiles and a beautifully distressed timber tile on the floor. Then by introducing a key-line of aqua penny-rounds the space has been given character and a colour cue for accessories and towels.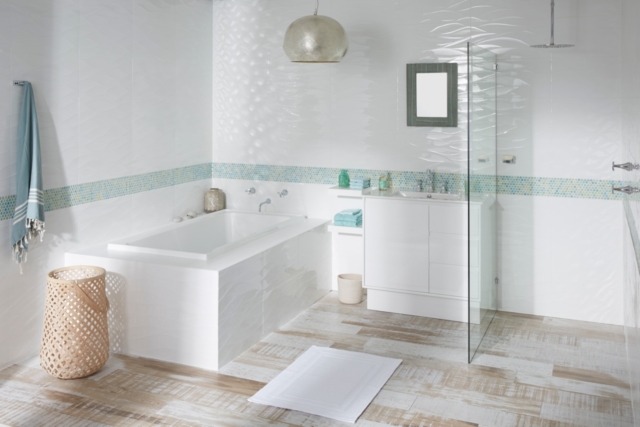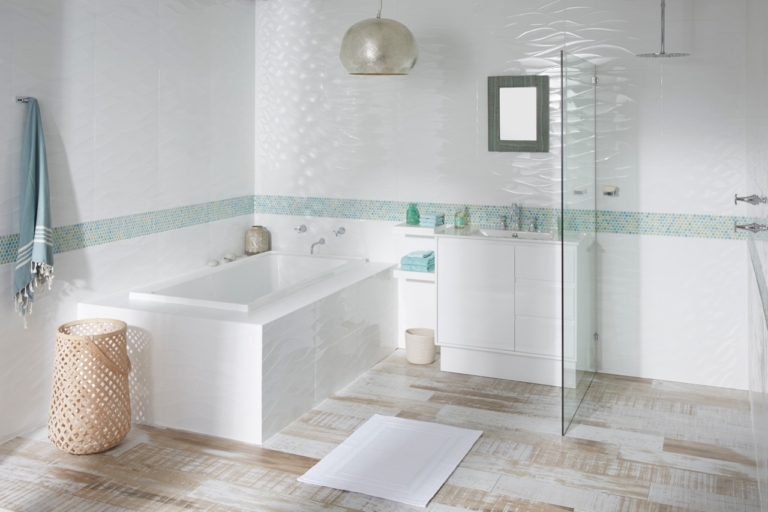 Essential to the look is the smart choice of tapware and accessories. Moora is a streamlined take on the three-piece basin set with gooseneck spout, geometric handles and a bright chrome finish. The same style of tapware is used for both the bath and the shower – the latter finished with a ceiling mounted Menzies disc shower rose.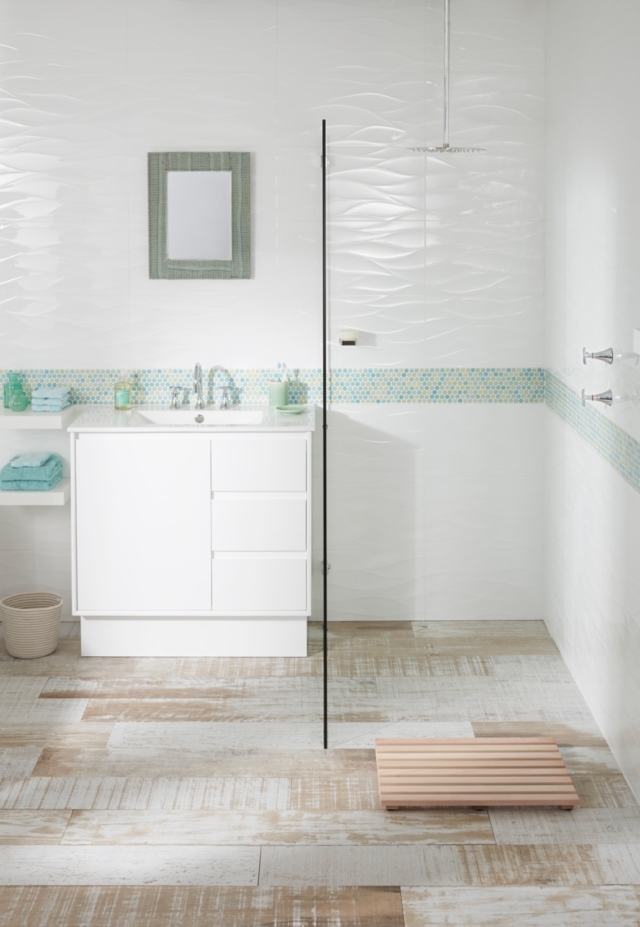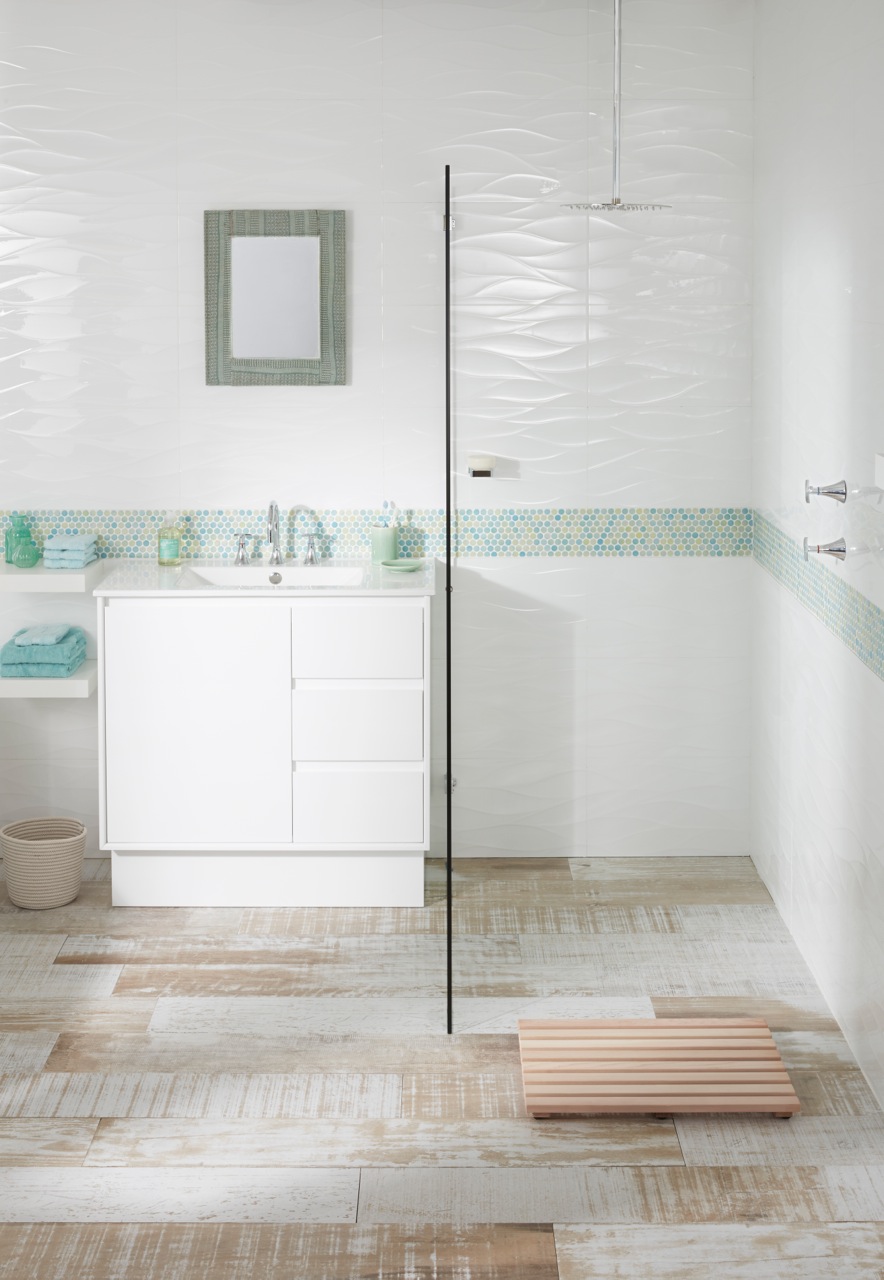 The Salt vanity is a deliberately understated look so as to provide maximum storage capacity while not cluttering the visual space of the room. Feature rich, it is a 900mm wide floor standing model, all white with integrated basin and three drawers and a cupboard with soft close drawers and door.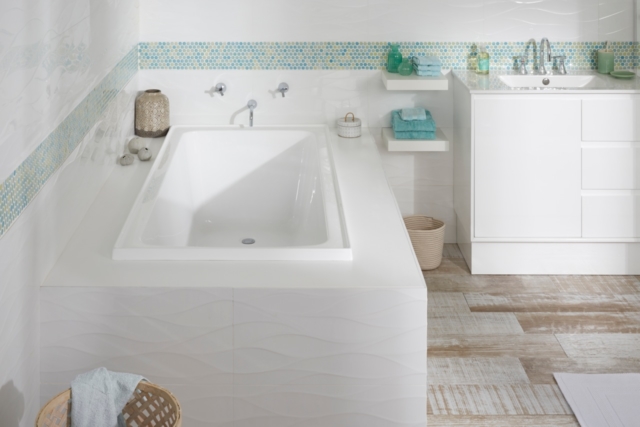 The Jamaica drop-in bath may look compact but its generous dimensions allow complete body submersion. It is deeper than many baths and has moulded reclining lumbar support.
All accessories are from the Raymor Tanami collection that includes double and single towel rails, robe hooks, toothbrush holders and soap dishes and dispensers – plus toilet brushes and toilet roll holder. Each piece is solid brass construction with bright chrome finish.