Held at the Elements I Love warehouse and hosted by author and stylist Pia Jane Bijkerk, 'The Alchemy of Assemblage' is a two-hour workshop set to run later this month in Sydney and is perfect for budding stylists and flat-lay enthusiasts or even just those interested in a creative afternoon with champagne and nibbles. Yes, please!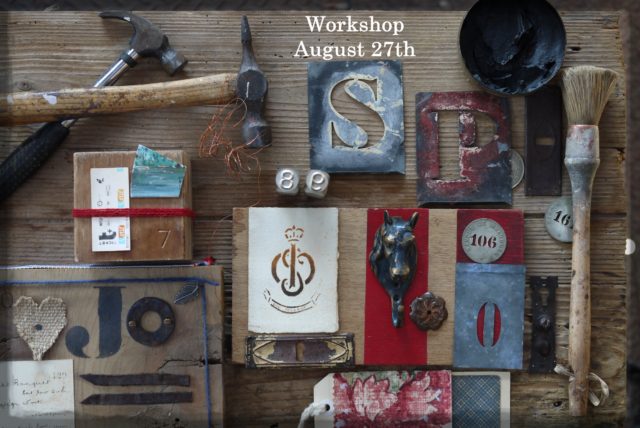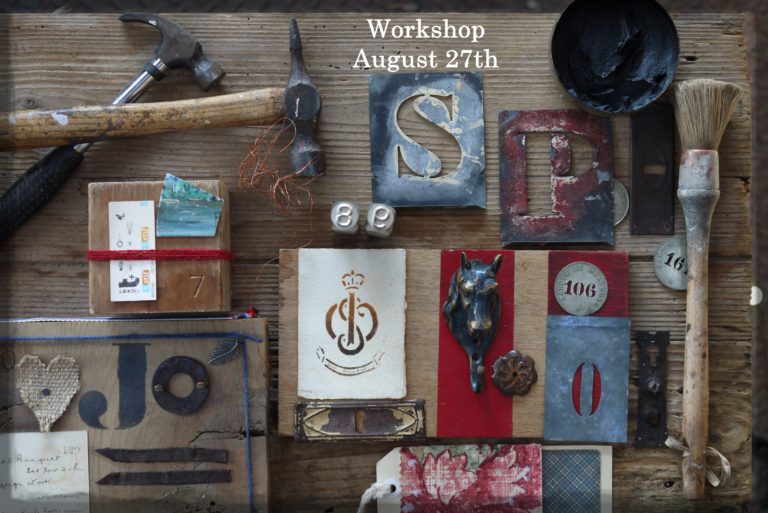 "The workshop is perfect for someone who is apprehensive about the creative process, someone who has a drawer full of saved memories, cards, trinkets, ribbons – and would like to create something with these pieces.  And all this is done with a little glass of wine that helps the creative ideas flow!" says Pia.
All you need to do is bring along your own collection of ephemera (think photos, an old letter, a favourite quote, a broken piece of jewellery, coins, stamps, travel trinkets or a sentimental snippet of fabric) and you'll be taught how to edit them down and mount them on a beautiful piece of antique timber. The end result will be a highly personal piece of mixed media art that you can hang proudly at home.
"The workshop will teach the process of selection and elimination and how this is the essence of creating an artwork, vignette, assemblage of any kind. These lessons and tips will then be used in a hands-on project working with your own personal pieces on a board to create a personal assemblage," says Pia.
Small hand tools and fixing items such as studs, tacks, copper wire and other elements will be supplied along with stencils, paint and glue. There will also be a number of natural elements provided such as feather and string – ideal for layering and adding that all-important texture.
Where: Elements I Love, 124 James St Leichardt
When: Saturday August 27 from 2-4pm
Cost: $150 per person
Some materials, champagne and nibbles provided
Book online