Sponsored by Feast Watson
There is nothing soft about the daring Feast Watson Black Japan Floor Finish, which allows consumers to achieve a dark, exotic timber finish. Black timber floors are a stunning way to give a new lease of life to any room in the home.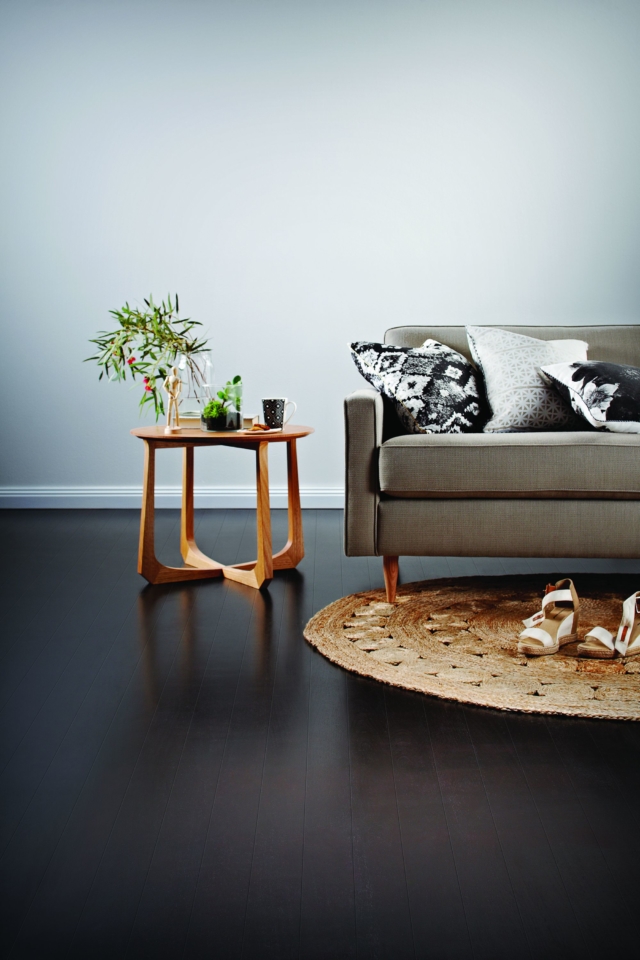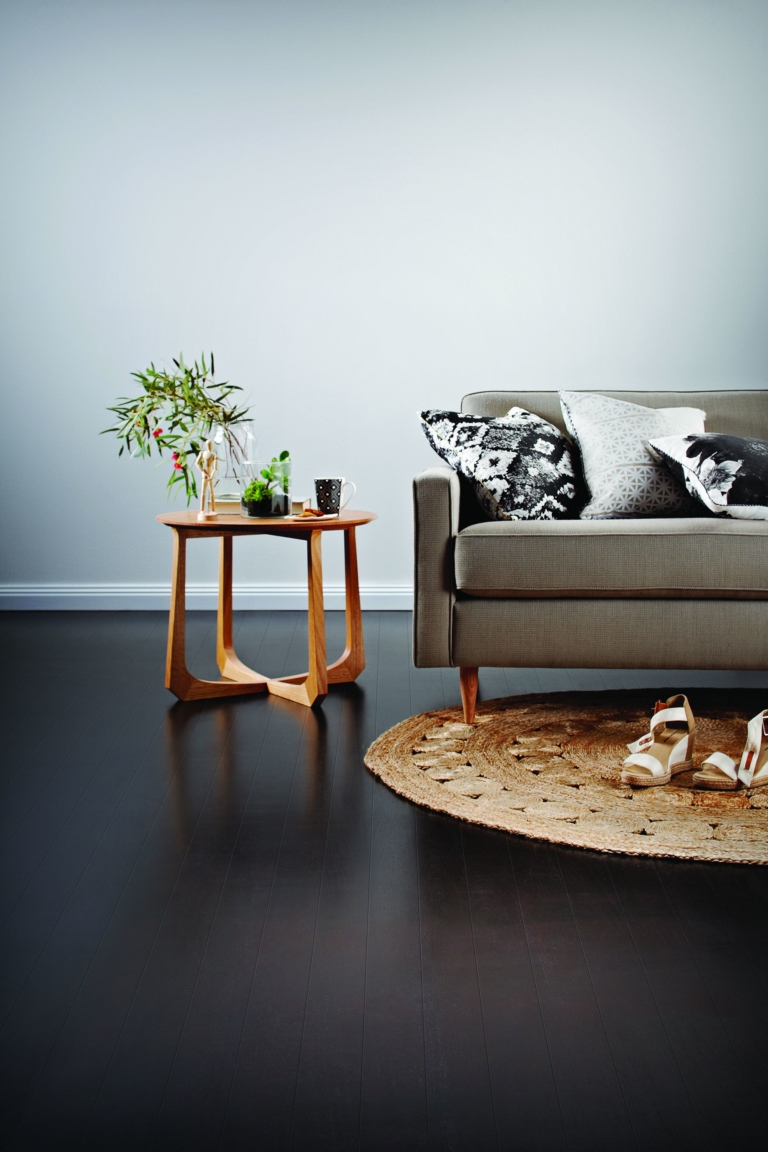 Feast Watson's brand manager, James Fisher, says these popular products will help create a stylish, on-trend space in the home. "Feast Watson Black Japan is perfect for savvy homeowners who are looking to introduce a dramatic style into their interiors. Consumers can often overlook flooring options, forgetting that something as simple as beautiful floorboards can set the tone for a room."
The Black Japan Floor Finish also has a three coat system, allowing users to choose the intensity of the colour. Gone are the traditional methods of achieving these dramatic looks, which previously required a direct stain and a clear top coat. Feast Watson Black Japan creates a beautiful finish while still allowing the natural grain of timber to shine through.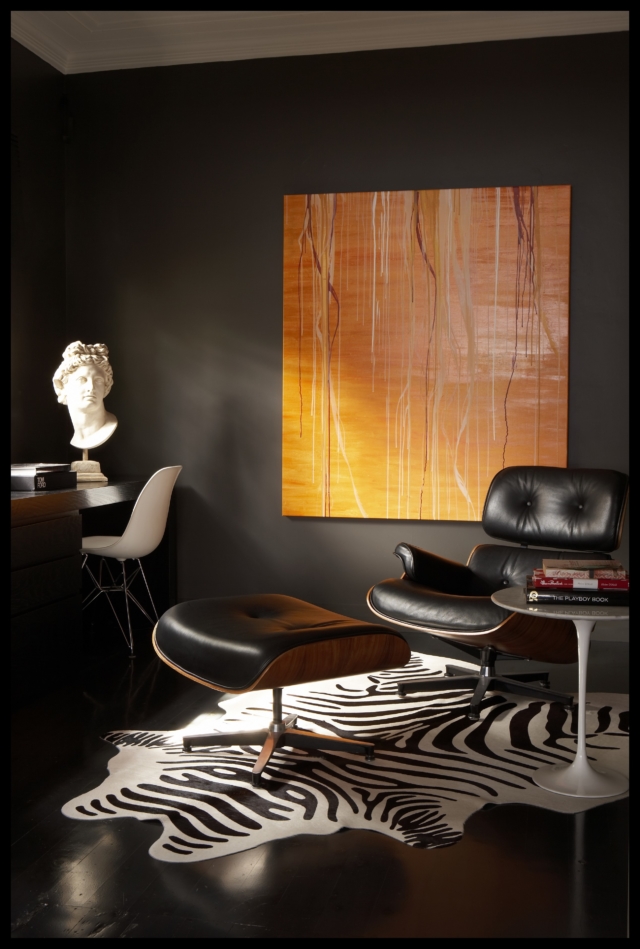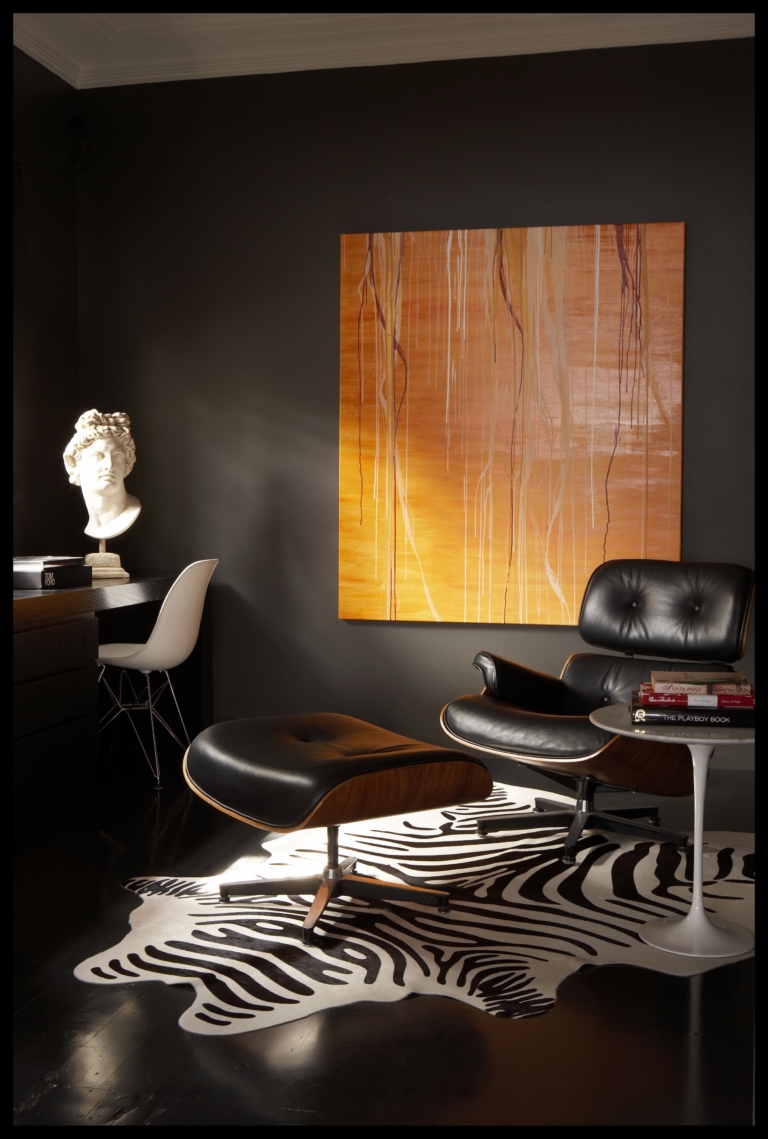 SURFACE PREPARATION
New or bare timber/cork
Punch exposed nails below the surface. Holes and imperfections should be filled with timber putty. Sand timber to an even, smooth surface. Vacuum and wipe to remove dust. Prepare uncoated cork tiles in accordance with the supplier's recommendation.
Previously Coated Timber
Previously coated surfaces need to be sanded back to bare timber. Remove all sanding dust before coating.
APPLICATION
Stir Black Japan Floor Finish thoroughly before and during use with a flat blade stirrer, being careful not to introduce bubbles.
If using more than one can of the same colour to complete a job, combine both cans and stir thoroughly.
Test colour on an off-cut or inconspicuous area prior to coating the whole job to ensure satisfaction with colour choice.
Apply with a Feast Watson Floor Finish Applicator, brush or short nap mohair roller. Work along the whole length of 3 to 4 floorboards at a time, maintaining a wet edge to prevent lap marks and lay off in the direction of the grain. Take care to not introduce bubbles.
This is a three coat flooring system. If the desired colour is achieved in less than three coats, complete the system with a Feast Watson Floorclear as per label instructions.
Stronger colour can be developed with further coats of Black Japan Floor Finish. Continue applying coats by the above procedure, sanding between coats, until the desired colour is achieved.
MAINTENANCE
Regularly clean using Feast Watson Floorclean. Monitor the surface for signs of colour loss or surface defects. When floor requires an additional coat of Black Japan Floor Finish, apply as per the instructions for previously coated surfaces.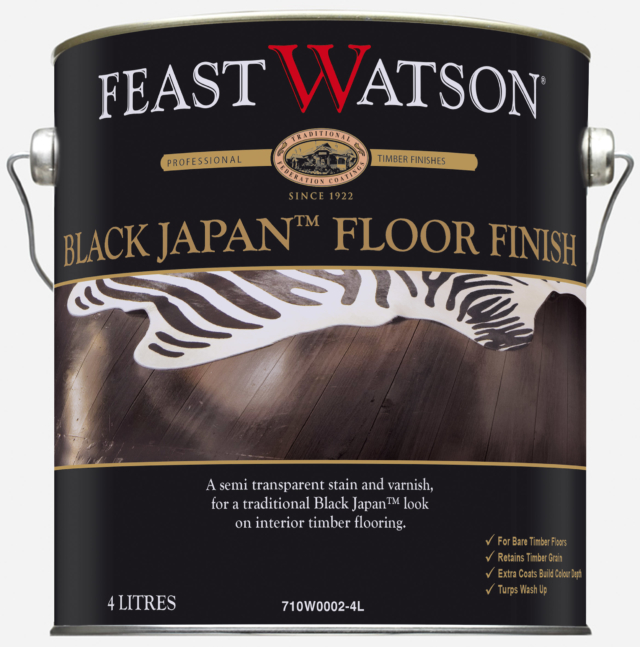 FEAST WATSON BLACK JAPAN FLOOR FINISH is an oil based interior floor finish which combines a traditional Black Japan stain with a professional clear polyurethane for a 'Black Japan look' and durable protection on interior timber and parquetry floors. The semi-transparent coating adds rich colour whilst allowing the grain pattern of timber to remain visible. And with three coats of Black Japan Floor Finish, there is no need for a clear coat.