Whether you're a new home buyer, gardening enthusiast or just enjoy a bit of greenery around the home, most would agree that outdoor spaces have the potential to herbicide bank accounts. Here's some handy tips to keep your garden flourishing without the costly price tag.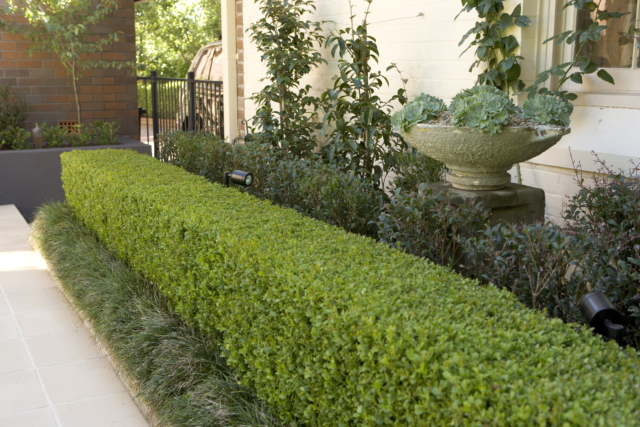 Composting
Composting is an ideal way to help the environment whilst also saving money. Compost can provide valuable nutrients for your plants. By composting yourself, you save money and take advantage of your food waste. Collect fallen leaves and lawn clippings to add to the compost and use them as mulch on the garden.
From an aesthetic perspective, a large compost site or bin in the backyard doesn't have to be an eye sore. Hedges, shrubs, burying bins underground are all ways that clever design can marry style and function.
Recycle
Use recycled garden items – either from your own garden or recycling centre – to help keep garden makeover costs down and to add a rustic, lived in feel to your green space.
Bringing in a garden expert can save you in the long-term with advice on what can and can't be salvaged from your existing garden (including plants and materials). Re-purposing materials can drastically reduce the cost of new work.
Budget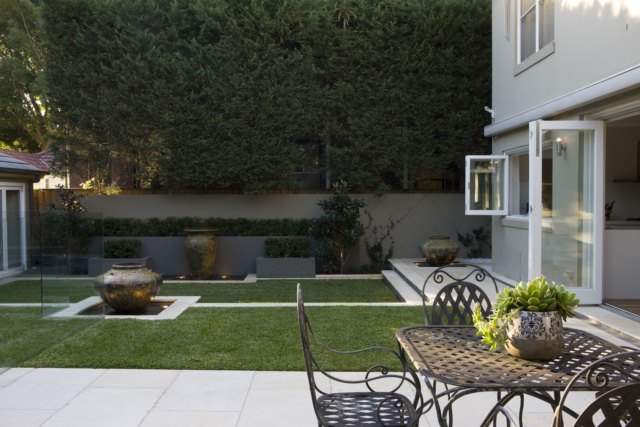 Cost reductions start with the design of the space. Good design considers your budget and provides a response that meets your brief. This is where a design and landscape expert can really help. Landscape designers have suppliers they can call on year round for plants, and industry relationships for all of the building materials. We know how long something will take to build and how much things cost so bringing in an expert is a good way to stay on budget.
Water
If drought tolerant plants aren't chosen or you live in a harsh and dry climate, watering can be quite costly over the long-term. A few hot tips to remember:
Be conscious of your future water bills. Invest in a rainwater tank to save money in the long run.
Manage the consistency of watering, by deeper less regular watering – it encourages healthier deep root systems on your plants.
Spread mulch around the soil of your plants – it reduces weeds, saves water and insulates your soil.
Make your own soil wetting agent.
Pick suitable plants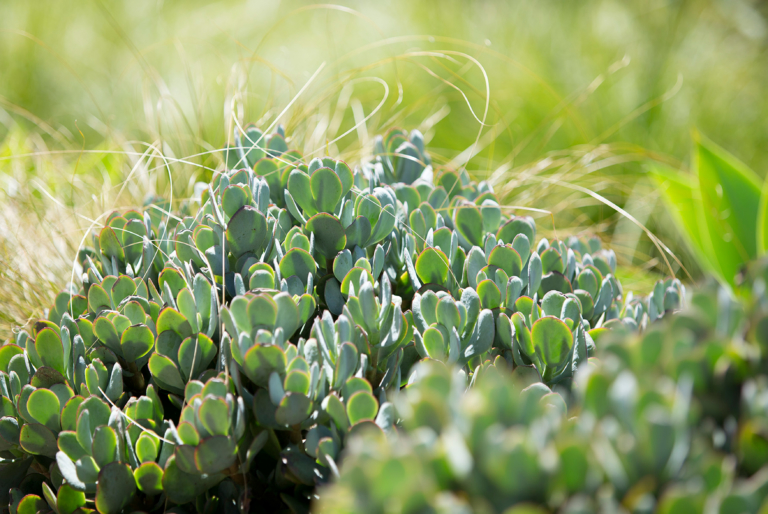 Selecting the correct plants for your garden plays a large role in their future cost and upkeep. It is essential to choose plants that not only look great but will also handle your local conditions. A few low maintenance plants suited for mass planting of large areas are Beschorneria, Echium and Westringia. These plants all work well together, are drought hardy and flower at different times of the year. Combined with various ornamental grasses and succulents you will have an amazing effect without all the fuss
– Matt Leacy is a landscape designer and director of Landart Landscapes.