Country Road Home's autumn/winter 2014 range offers a graphic and minimalist collection for a modern update to your home.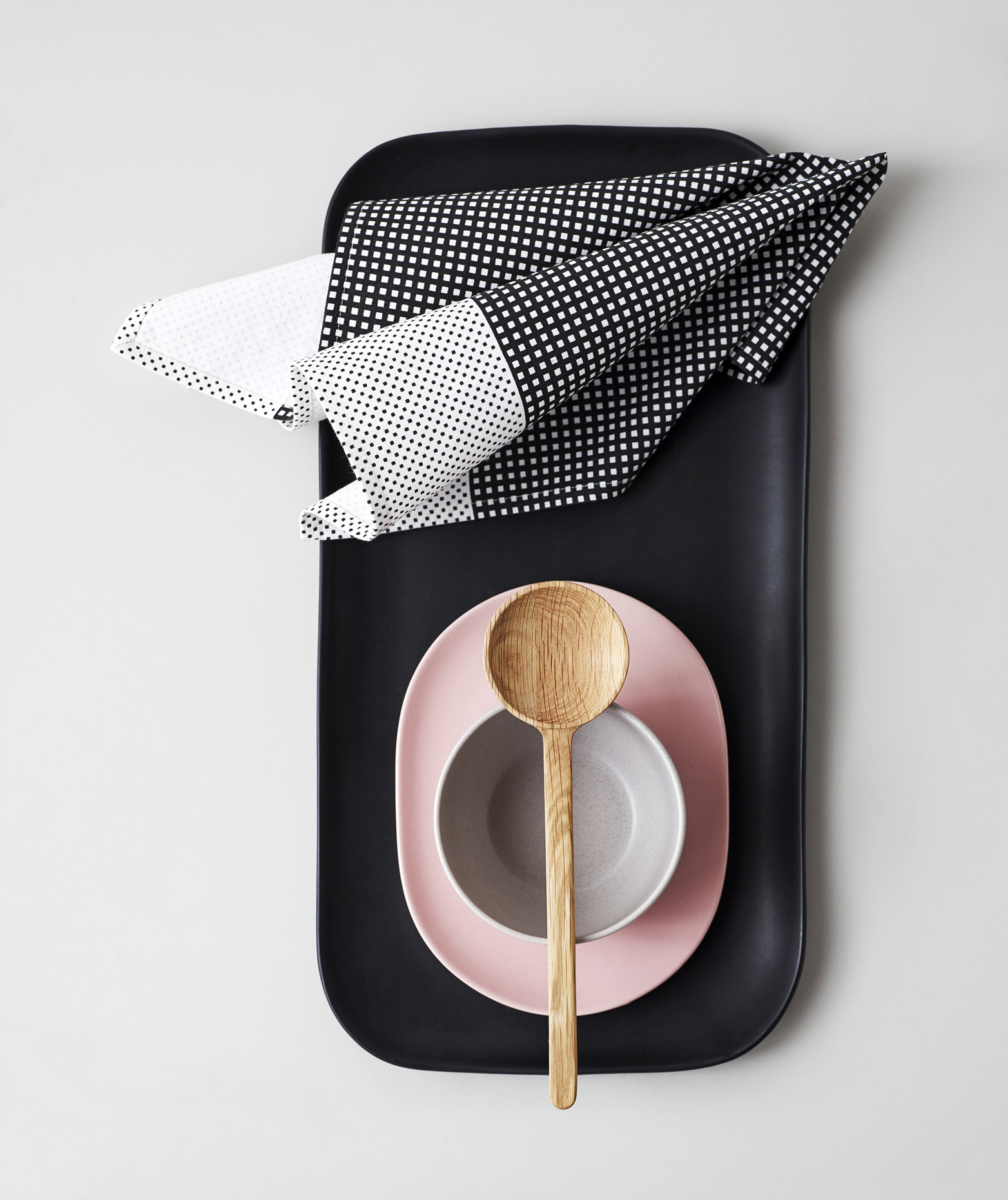 Dining pieces play on scale and proportion and soft statement colour will add interest to table settings. A large grey Italian made ceramic bowl is a statement for the season, and works beautifully layered with natural wooden boards, a milky white dining setting and geometric accessories. Black marble platters will add luxe to your table but work for everyday as a graphic base for the Tapas dining range, updated in soft pink.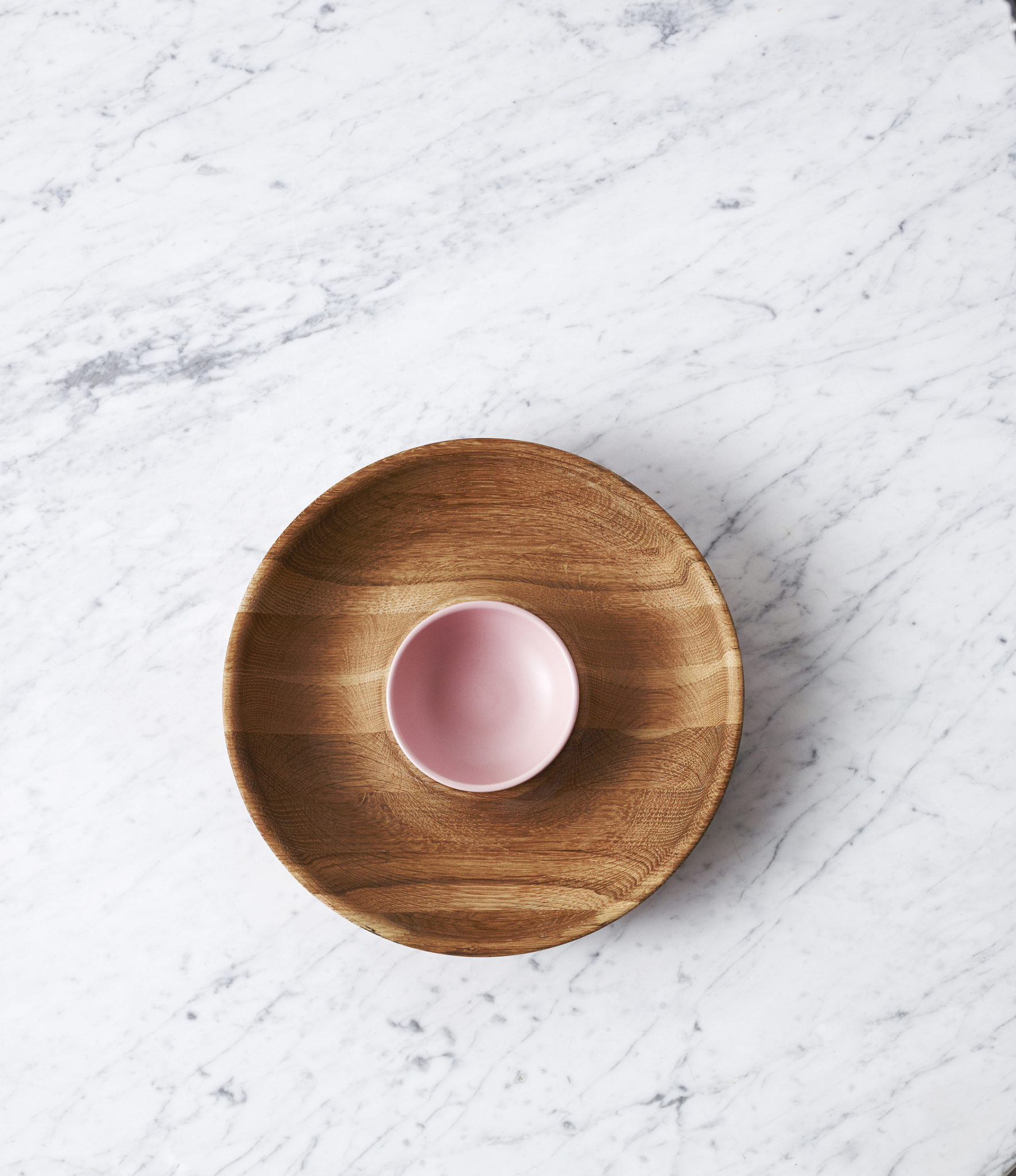 The decorator range has been modernised with a focus on quality and workmanship. Stoneware and ceramics have been sourced from the finest Italian craftsmen. Modern windowpane checks are seen on fine glassware, styled back with timber and ceramics for a play on texture. Candles and votives have been updated in brass, wood and glazed ceramic.
Cushions and throws are textural and bold in graphic weaves and geo prints. A chunky braided woollen cushion will add warmth and rich texture. Colour-blocked cushions and throws come in cool ice blue, citron yellow and contrasting black and white.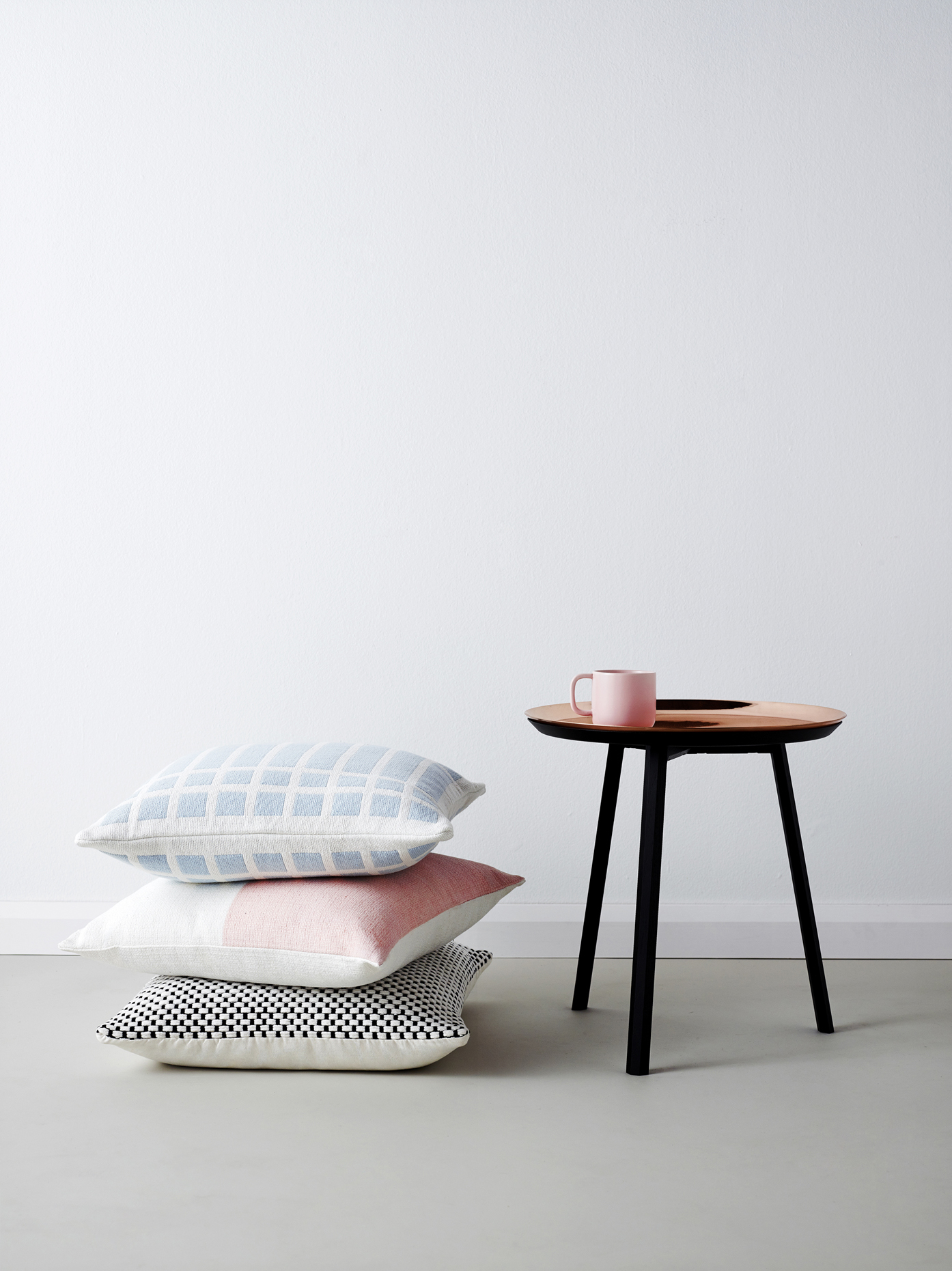 For the bedroom, the linen collection is more graphic than seasons past, with bold black circles on soft natural linen. Layer it up with crisp sheeting in mini polkadots and add warmth with quilted bed covers in bold yellow.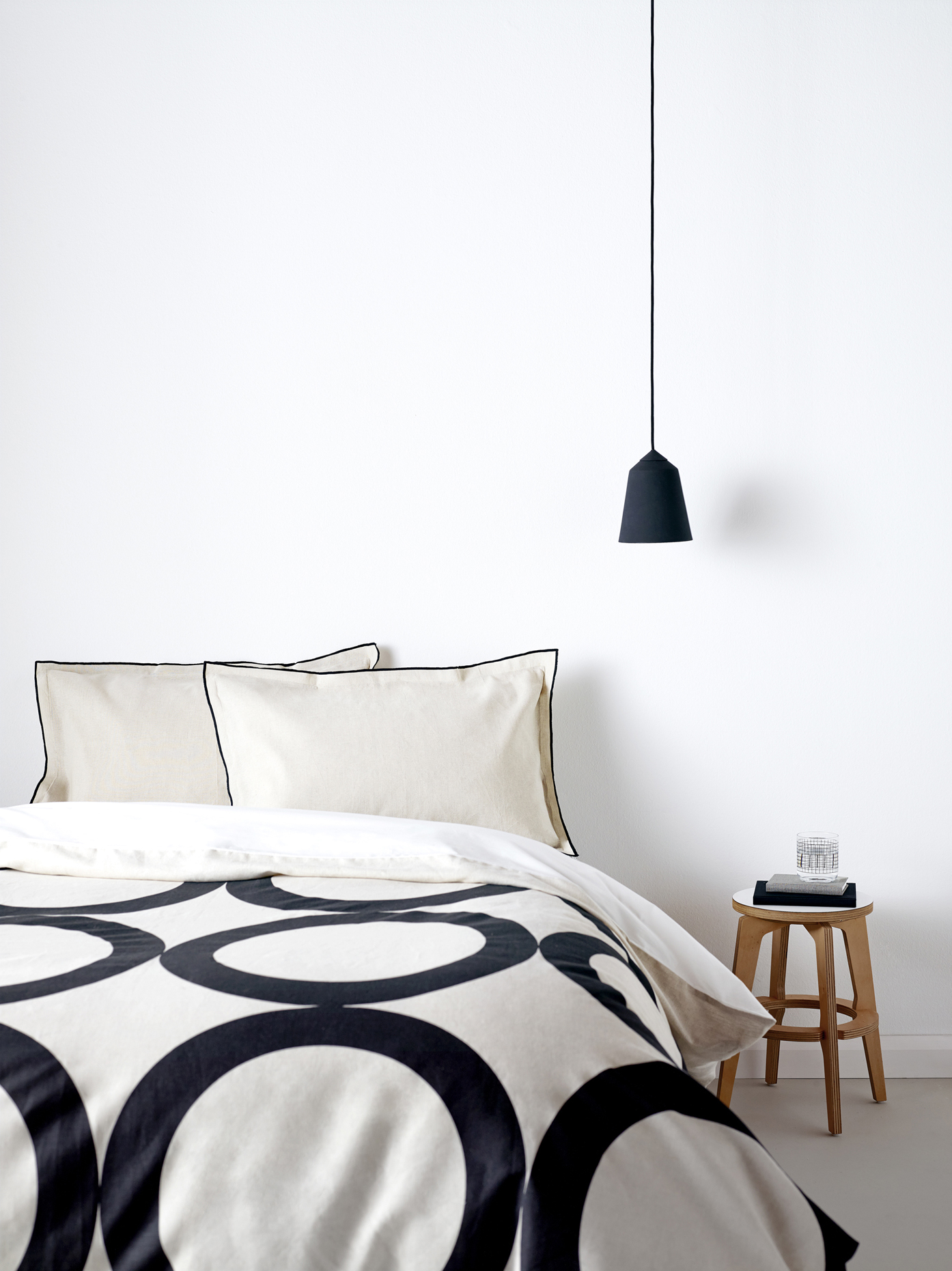 The popular desk accessory range has been updated with houndstooth and multiscale check designs, touches of gold, pops of pink and a base of strong black. Stationery is clean and graphic with a play on bold checks. Pencil cases and brass desk top accessories finish the look, and are as practical as they are beautiful.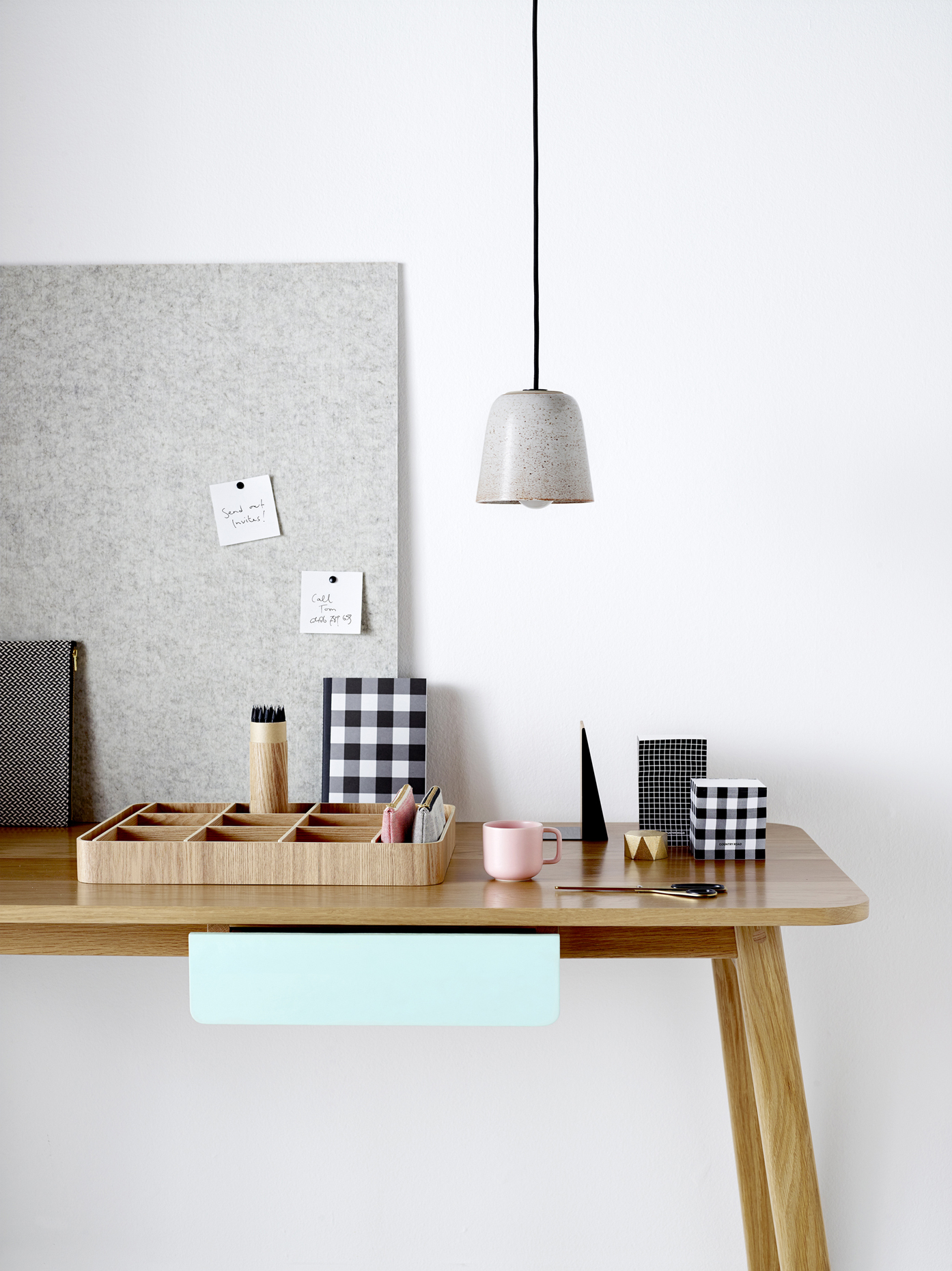 The bed linen collection for children is as gorgeous as ever. For girls, mini prints are key and give a vintage feeling to the range with apples, pears, clouds and cherries. Boys' designs feature pine trees and jacquard fox motifs styled with red picnic checks. Add a touch of fun to their bedrooms with oversized apple and pear floor cushions.