Now this is a collaboration I can get excited about: make-up and photography!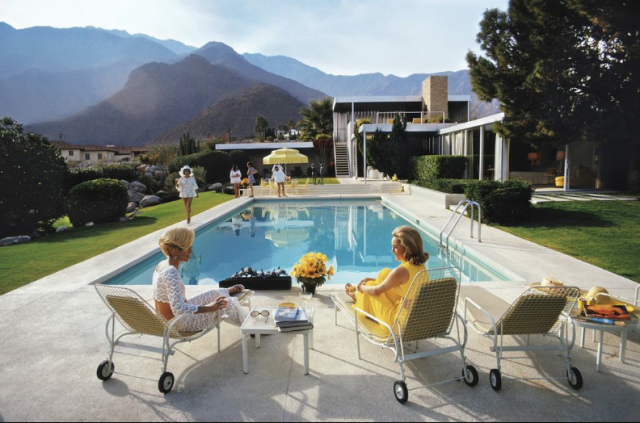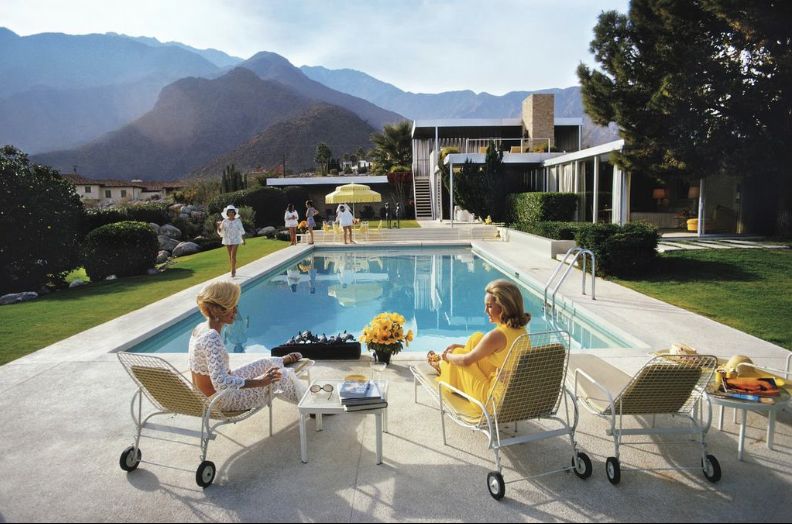 Inspired by the iconic archive of celebrity photographer Slim Aarons, make-up artist Napoleon Perdis has created a cosmetics collection called Poolside Gossip. Its launch will also coincide with an exclusive range of Slim's images being showcased and for sale at the Napoleon Perdis Life.Style stores in Woollahra and the MLC Centre in Sydney and South Yarra in Melbourne.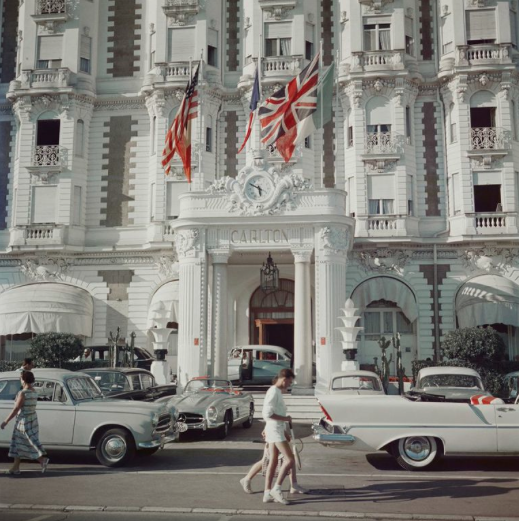 Slim, who was known for taking photos of: "attractive people, doing attractive things, in attractive places," saw his images as the ultimate insider's view into the lifestyles of the privileged, the powerful and the celebrated. Yet it was his iconic snap Poolside Gossip (top), which truly made him a household name.
Featuring a glamorous subject matter and brought to life in the vibrant, electric colour he was renowned for; it was shot at a Palm Springs home in 1970. This particular image sits in Napoleon's Sydney home, and inspired him to create a colour collection that celebrates the sunkissed skin and optimistic colour palette of the seventies' jet-set, captured in Slim's work.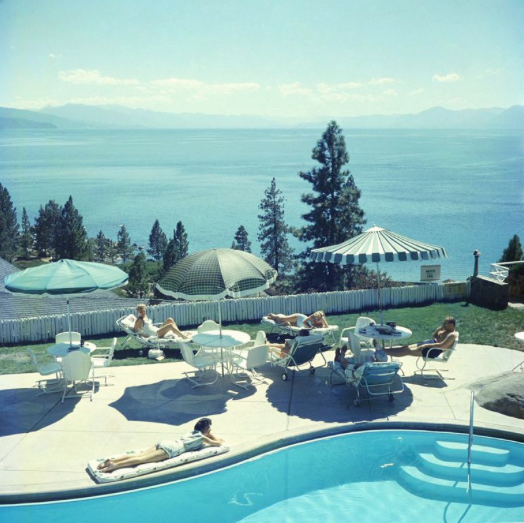 "I was immediately attracted to the aesthetic of Slim Aarons' work – both for professional and personal reasons," explains Napoleon. "I love how his images bring to life a single moment, as well as a period of time. Aarons' work is a constant reference for me personally, and I am a collector of his prints, own his books and often find myself wistful of the era of style, grace and glamour he documented so beautifully."
Napoleon has hand selected 20 of Slim's most iconic images (including Poolside Gossip) which will be available for purchase in the Life.Style stores from 1 July. Each print is limited edition and has been printed, perspex mounted and authorised by Getty Images and the Aarons family. Prices from $650.