The Cosentino Group has launched its premium granite surface, Sensa® by Cosentino in Australia.
The first eight exotic granites to be launched here are Black Beauty, Glacial Blue, Orinoco, Colonial White, Indian Black, Ice Blue, Moak Black and Bianco Anticoare.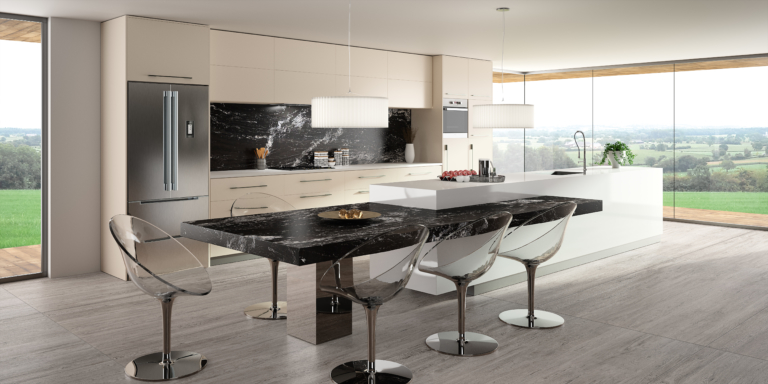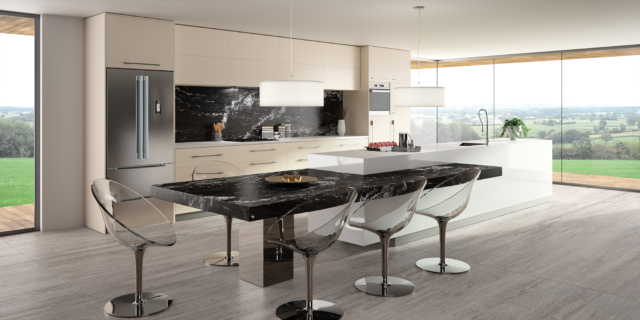 Black Beauty (polished): Perfect combination of gloss and matte. Black Beauty features a textured finish that perfectly combines the most exotic gloss and matte to provide a deep black granite with random white veining.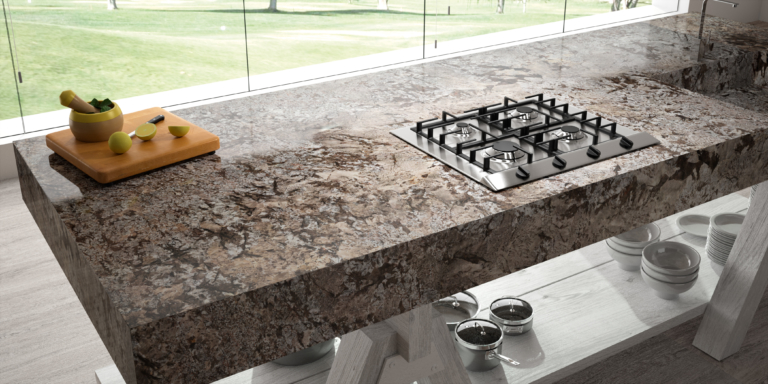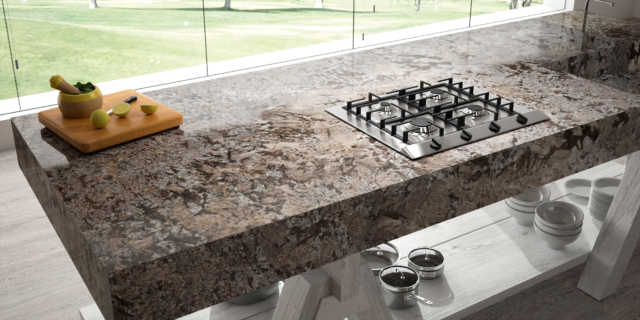 Glacial Blue: The more exotic side of silver Glacial Blue features a polished texture and a silver hue that combine to make a crystalline appearance.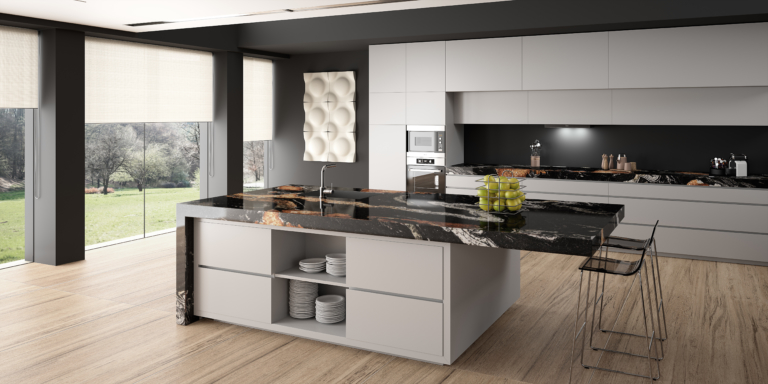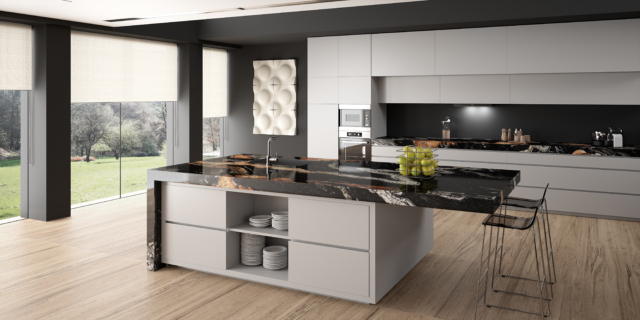 Orinoco: The wild side of granite. White, gold and copper veins are sometimes interrupted by silver minerals which stand out against an intense black background creating a unique and inimitable stage.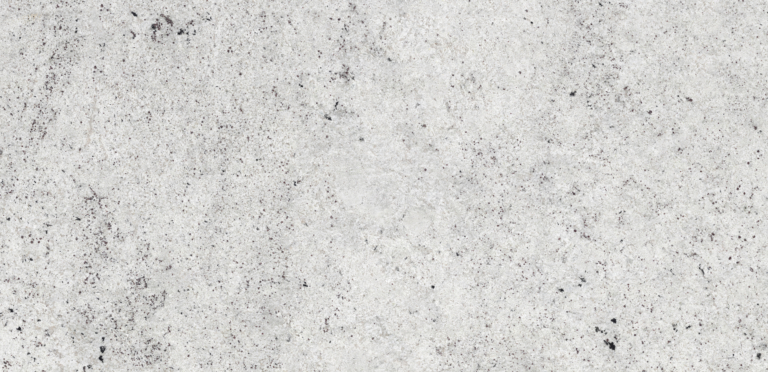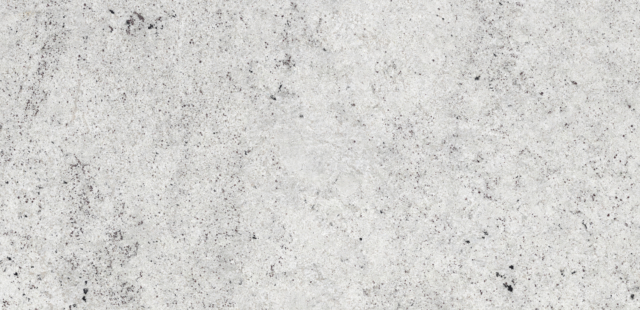 Colonial White: Spectacular white with a hint of red. Colonial White, with its polished finish, is an Indian granite with a white background that is contrasted with round accumulations of various sizes that stand out for their dark red colour.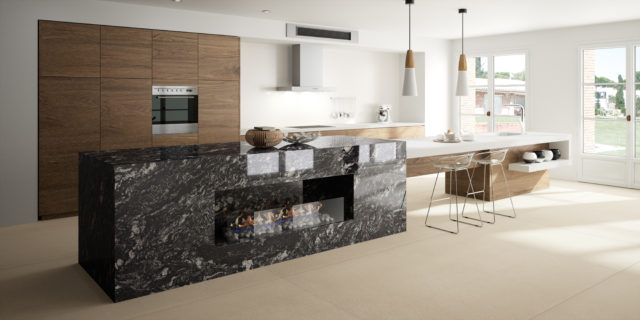 Indian Black: Exotic dark intensity. With a bright polished finish, Indian Black offers a dark and intense granite throughout the entire volume. Its black background is interspersed occasionally with different and captivating clear veins, almost crystalline, which further enrich the aesthetics of the granite.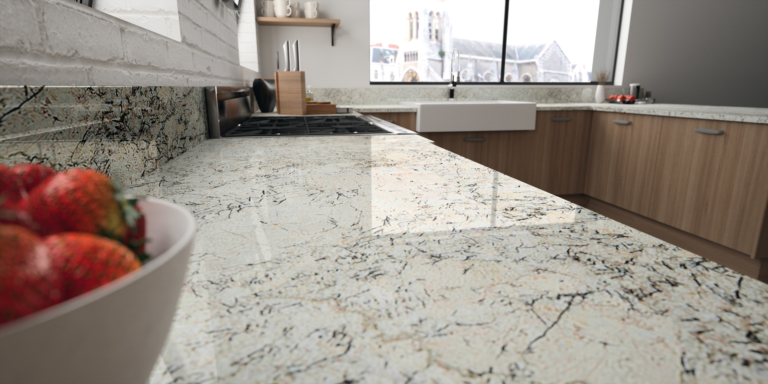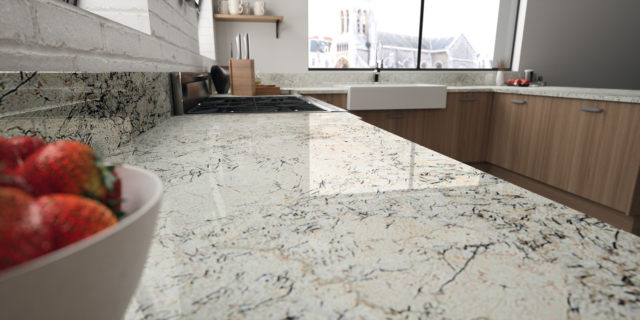 Ice Blue: Wild combination on a surprising white background. Ice Blue is a granite with a polished texture and has a striking white background, something very hard to find in this material. The black enclaves, together with cream or tan veins, offer a seductive and wild design in the final appearance.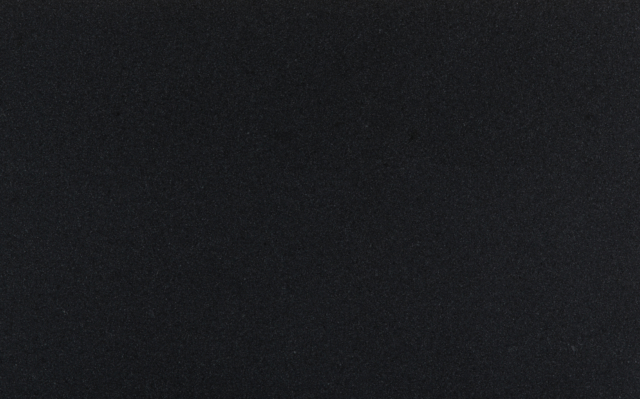 Moak Black: The sheer elegance of an intense dark granite. The granite in its suede finish, has a matte and intense black hue that provides impressive result for its harmony, uniqueness and beautiful finish. The neutrality born of nature with this granite is characterised by exquisite elegance.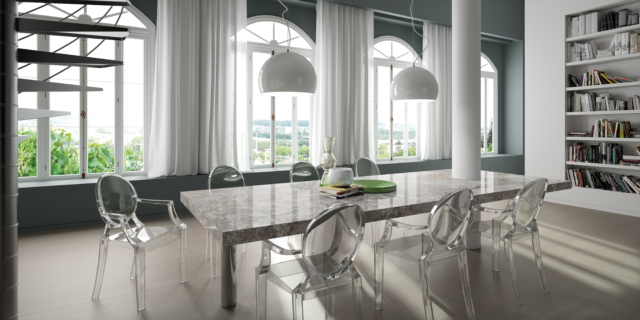 Bianco Antico: Unpredictable exotic compositions. The combination of a clear, grey and brown background of the granite. Bianco Antico, with a polished texture, creates colour compositions giving it an unmatched exotic nature.
The Cosentino Group has also added three new ultra lustrous colours to its Dekton® XGloss line.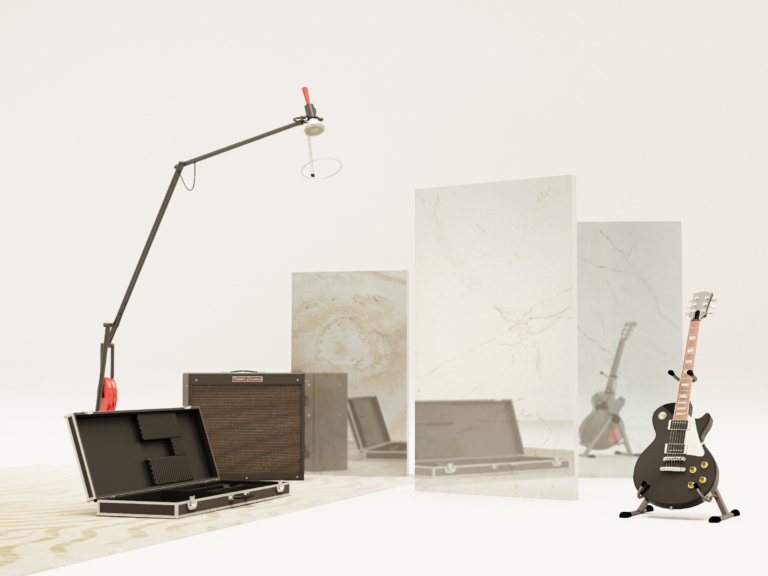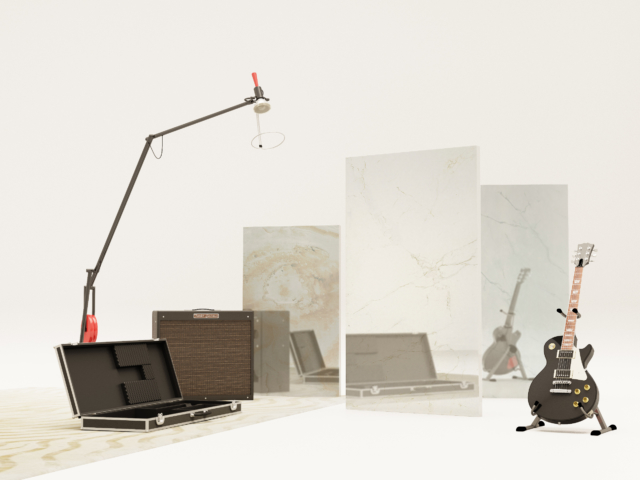 Glacier, Fiord and Tundra pay homage to the nobility, history and timeless qualities of materials used since ancient times. In these three colours, aesthetic beauty is fused with the fascinating luminosity and high-tech quality.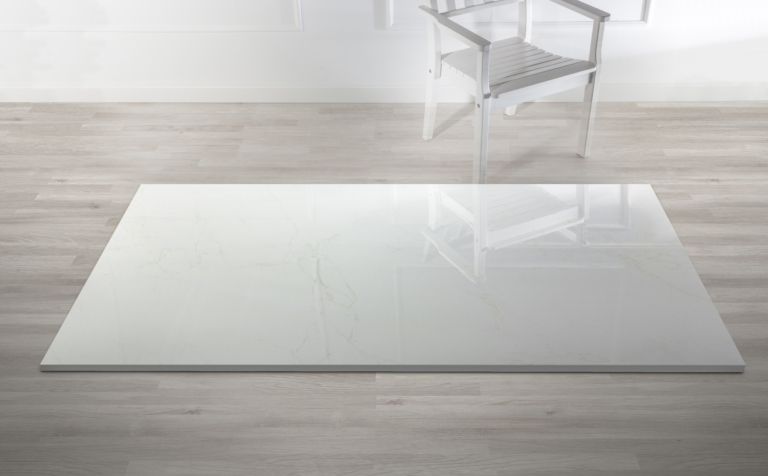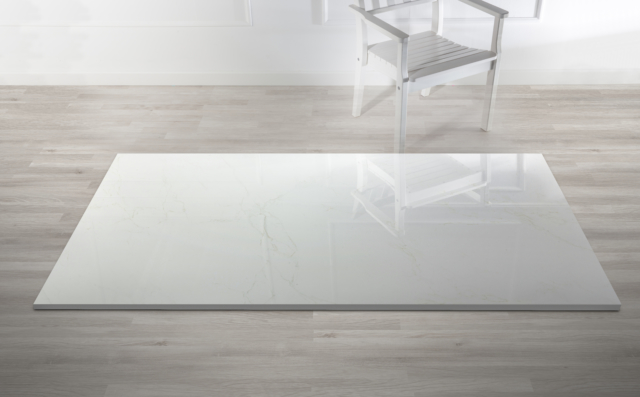 Glacier: Inspired by natural stone, Glacier displays a fine marbling of a golden colour on a white background. This is a lustrous proposal by virtue of its polished finish, and is an understated, subtle option, due to its remarkable colour. Glacier is the epitome of design, purity and elegance in its all aspects.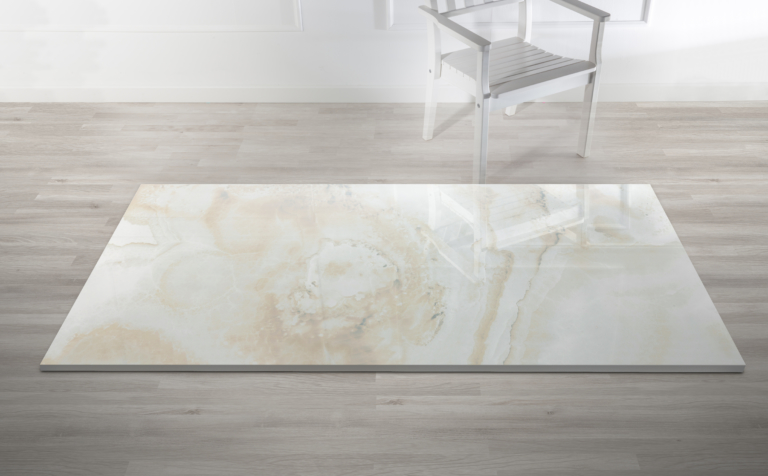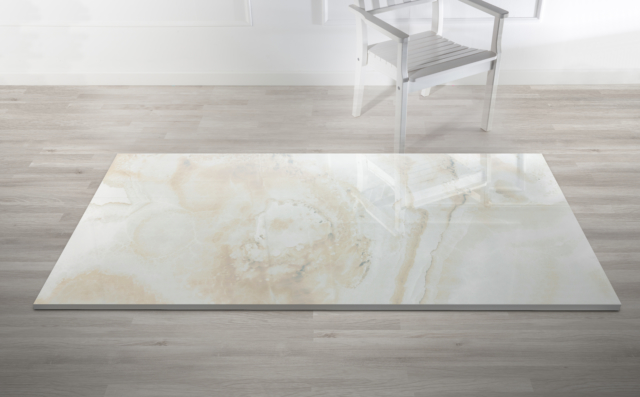 Fiord: Inspired by nature, Fiord recaptures the beauty of the most luxurious cream tones of Onyx. Yellows, earthen colours and other intense tones make up the range of colours within Fiord, infusing it with warmth and unmistakable nuances. The original randomness of its design lends a natural, unique and dazzling structure to its finish. Fiord is sophistication in its purest essence.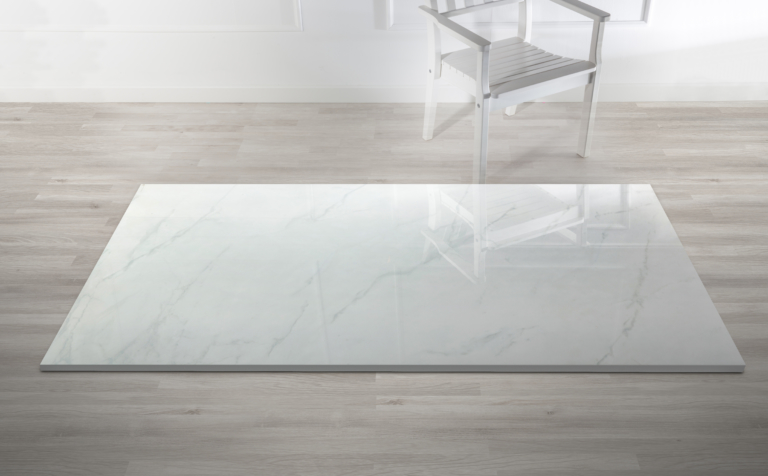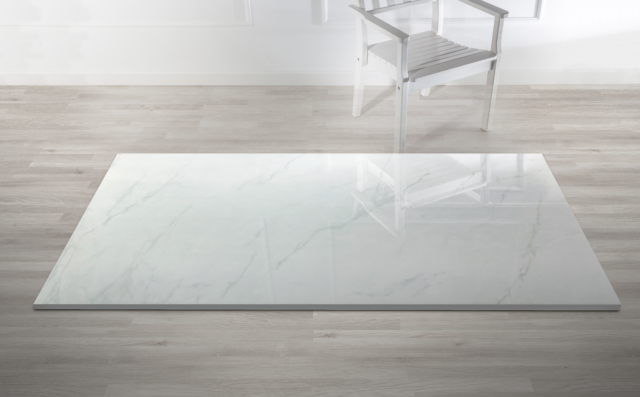 Tundra: Inspired by natural stone, Tundra offers a white base with grey flecks running through it, which create and highlight unprecedented paths. Tundra, with its candid, authentic appearance, recreates the properties of marble, with its remarkable structure of veins, its sumptuous luminosity and its subtle white background. Tundra is synonymous with infinite exquisiteness.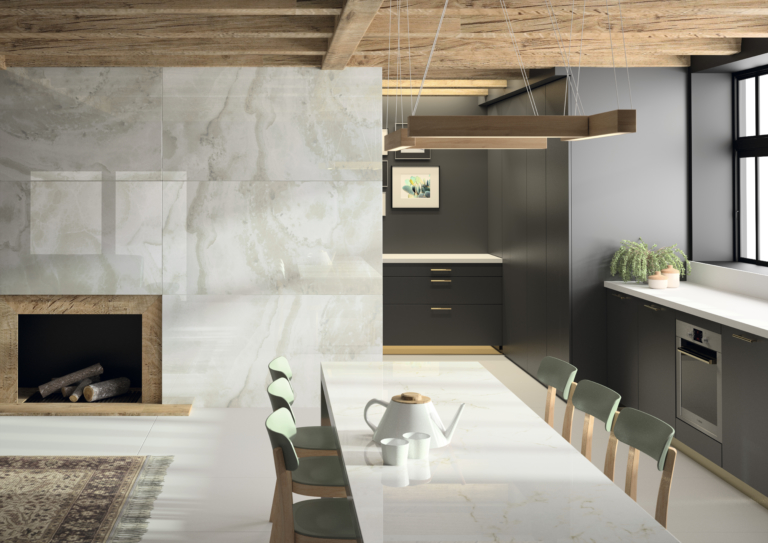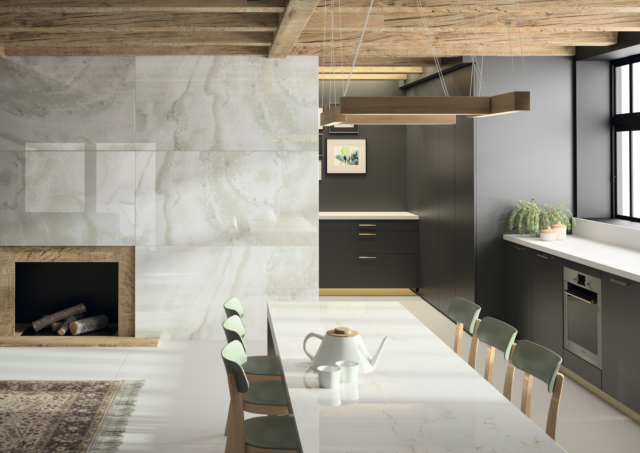 These three new shades are achieved through advanced nanotechnology and mechanical polishing treatment, produce a dazzling, crystalline shine, and high levels of durability and strength.
Thanks to the Particle Sintering Technology (TSP) used in its manufacture, Dekton® XGloss has outstanding technical properties, including resistance to UV rays, abrasion, staining or thermal shock, thus making it the perfect material for both indoor and outdoor use: façades, kitchen or bathroom counter tops, floors and paving, stairs and other types of cladding.
Dekton® is available for manufacture with the option of large slabs sizes of up to 144cm x 320cm and in thicknesses of 20mm, 12mm and 8mm thus increasing both its aesthetic and architectural possibilities. Dekton® by Cosentino continues demonstrate that it is the best ally for designers and architects worldwide.