It was while renovating her own home, and frustrated with the lack of kitchen splash back options, that Copper by Design's Amanda Halfpenny decided to launch a business based around the reddish-orange metal. From raw copper to orange or turquoise patinas, we love the different finishes that can be created.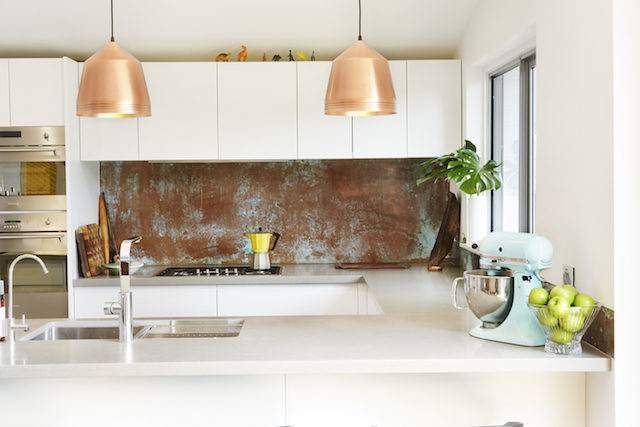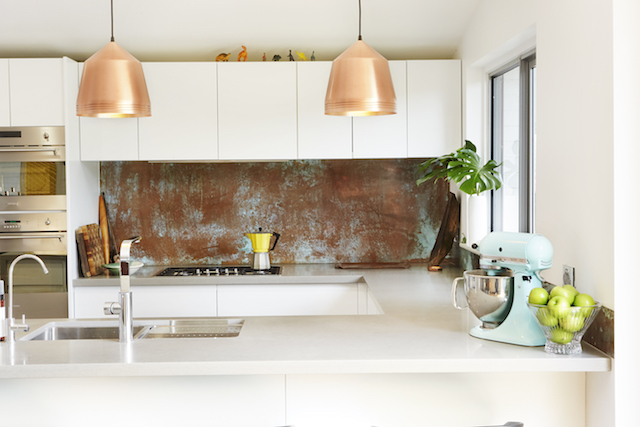 Amanda's own kitchen featuring her handmade copper splash back
"My work with copper started with our own renovation a couple of years ago, when we were working with a designer who suggested a glass splash back.  It wasn't until we started choosing cabinetry, benchtops, and fittings that I realised our kitchen could end up looking like everyone else's, which I didn't want," says Amanda, who became fixated on the idea of a copper splash back instead. "I started researching everything about copper, and how to 'force' patina.  I had a piece of copper cut to size and started playing around with it and after several weeks, we lacquered it and installed it. It was a fairly simple process upon reflection."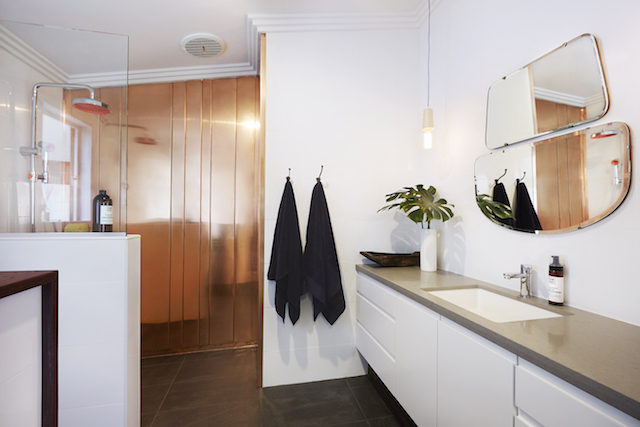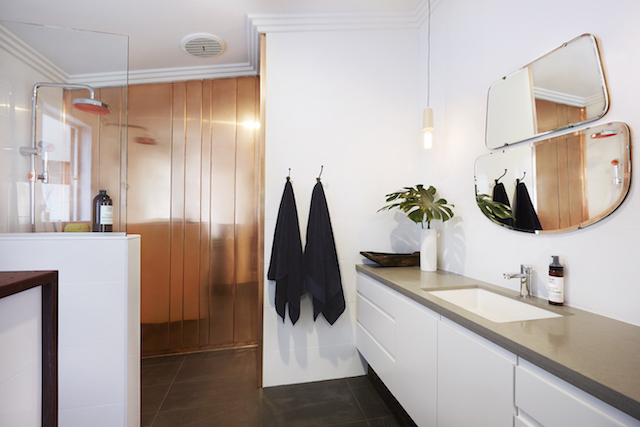 Lovely copper bathroom detail
An overwhelmingly positive response ensued, Amanda's business idea was born and she added some homewares to her offering shortly after. "I began to make small side tables, Lazy Susans and the Cu Tray, which has been shortlisted for the 2016 Australian Contemporary Emerging Design Awards," says Amanda, who is based in Perth.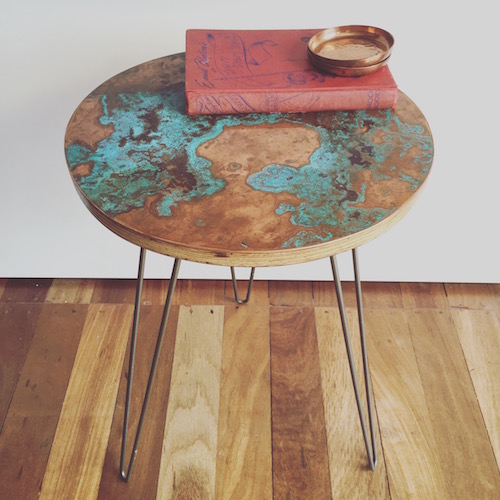 Side table – we love the turquoise patina
The process whereby Amanda 'forces' the copper's patina is an interesting one. "Patinas, or verdigris, are the thin layers that form upon copper when the surface comes into contact with atmospheric conditions. The patina acts as a band-aid, protecting the copper from corrosion and decay, whilst simultaneously strengthening the metal. Different environments form differing patinas. From the colours of the hues, to the speed of patination, this is all dependent on the chemicals interacting with the copper," says Amanda. The bespoke possibilities are obviously endless.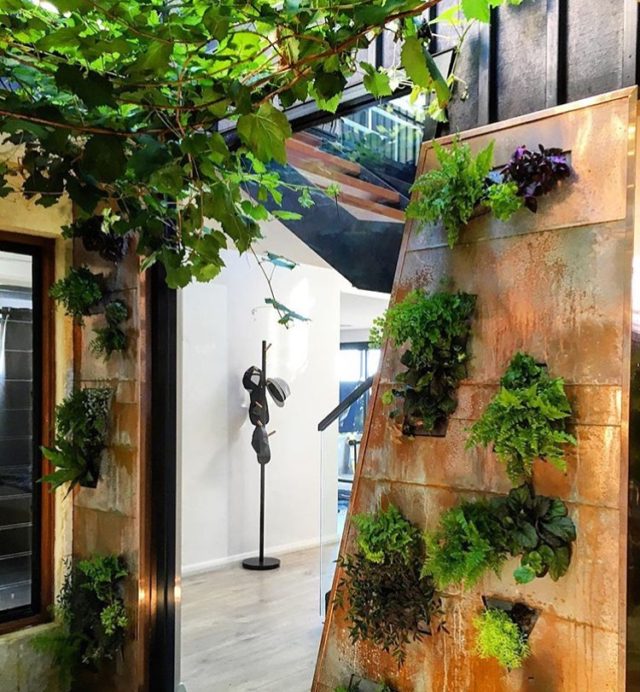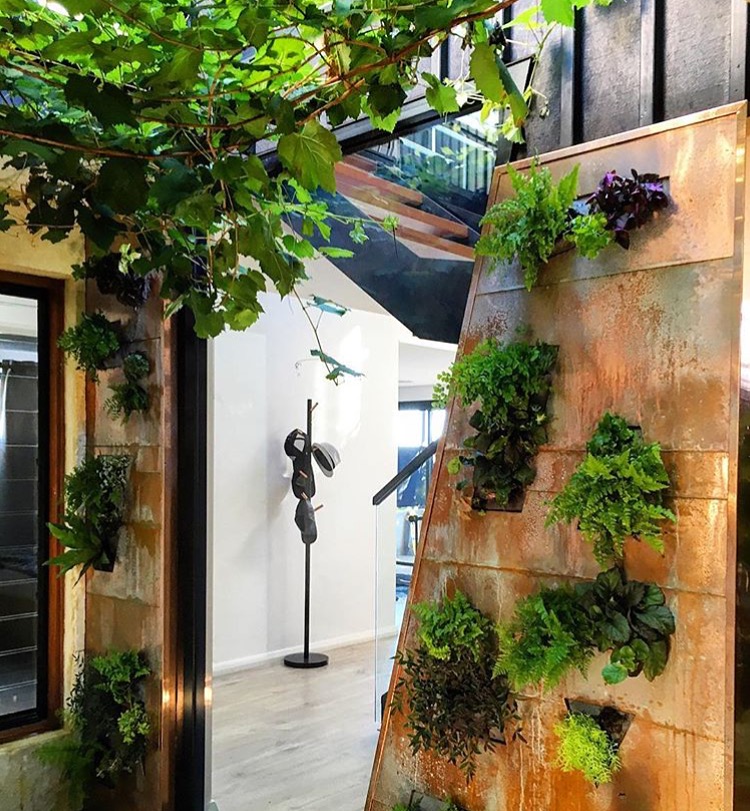 Amanda's Cu Living Wall
"We have created a unique and distinctive patination process from the ground up. Using nothing but old-fashioned methods and organic, sustainable, ethical and recyclable products we can, in effect, accelerate time, and cater bespoke colour patterns to any custom request. With an eye on design, each piece is a unique labour of love – no two pieces are alike and each piece is a character with its own story to tell," says Amanda.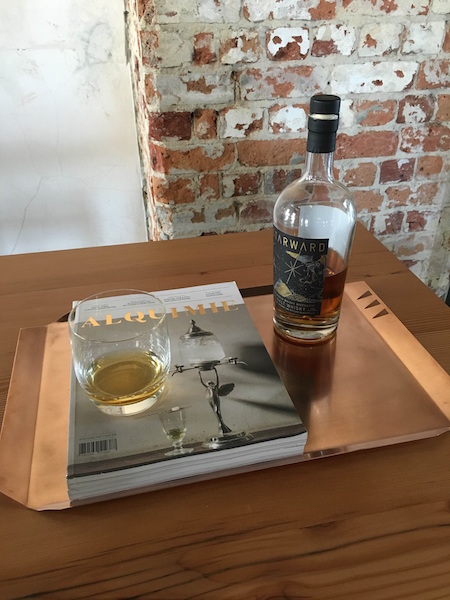 The Cu Tray
"Our business is heavily based on custom work and we love nothing more that meeting with people who want to bring copper into their space and together we make it work.  A good example of this is the Cu Living Wall project with landscape design company SolScapes.  These are walls that actually breathe – they are living walls!" says Amanda.
Check out Copper by Design here.