Copper, foil typography, letterpress, fun with words; they're all things I LOVE, so I'm a fan of these new limited edition prints from stationery brand Inky Co. and we have a set of four to give away to one lucky reader.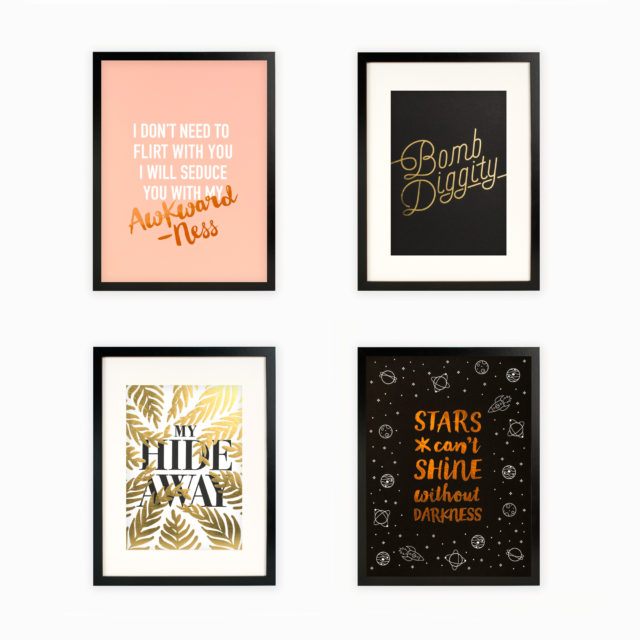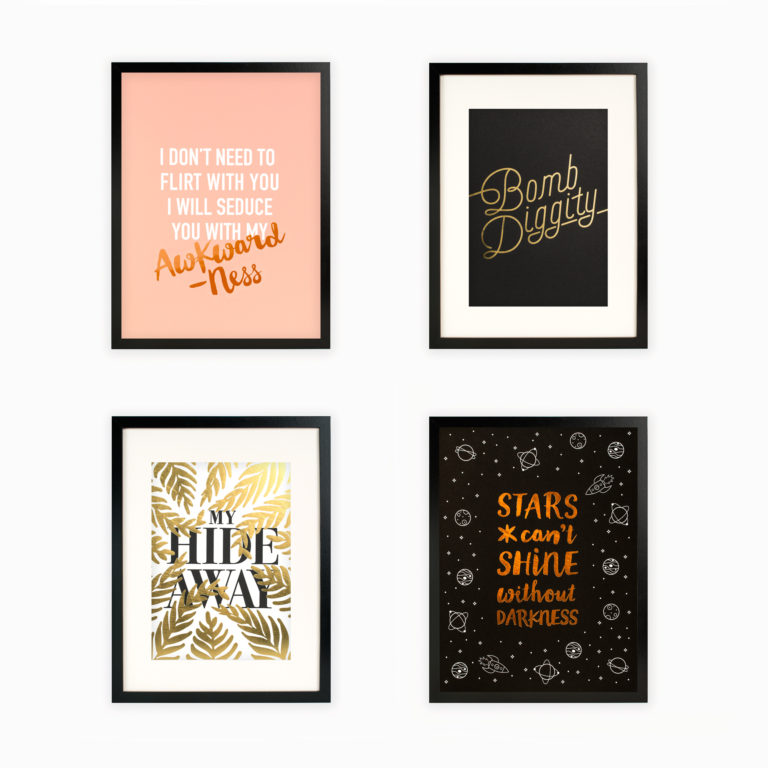 Inky Co. is an Australian stationery and gift wrapping online store, established in 2011 by three graphic designers (mum and daughter) Chloe and Carolyn, and Sarah. Inky Co. operate in a colourful creative space in Melbourne, where their sketch pads are currently open to pages of reindeers and snowflakes as they are in full Christmas preparation mode!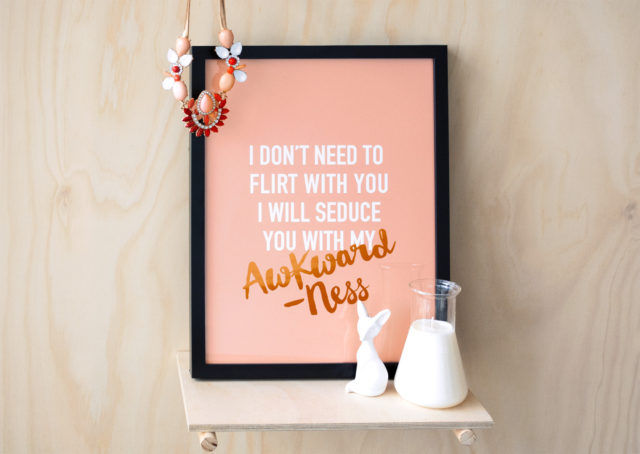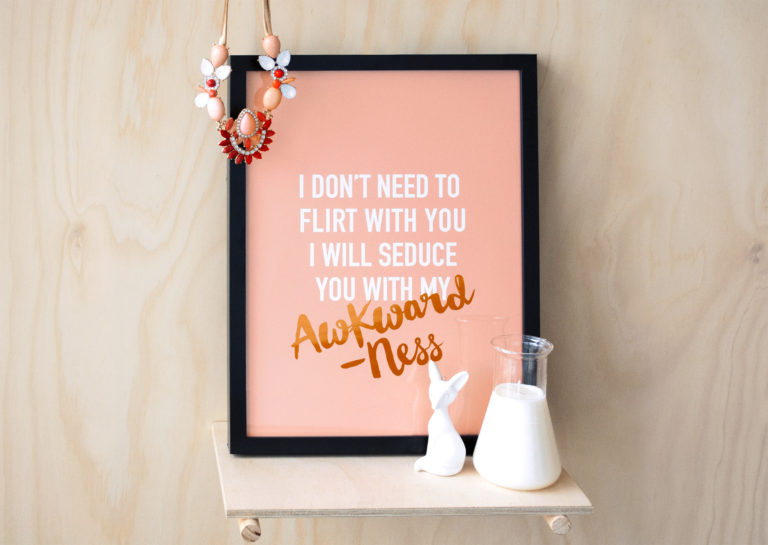 All papers and prints are designed and manufactured in Australia using 100% green energy and environmentally friendly materials. These new prints are foiled on a 1961 Heidelberg Windmill Platen letterpress using beautiful gold and copper foil. Each print is lovingly presented in a clear sleeve with cardboard backing and hand numbered. While designed to be unique and fun, they also keep practicality in mind, so they fit a standard frame size and will suit a wide range of interiors.
There's a limited run of 50 of each design, making them a great starter piece to a collection.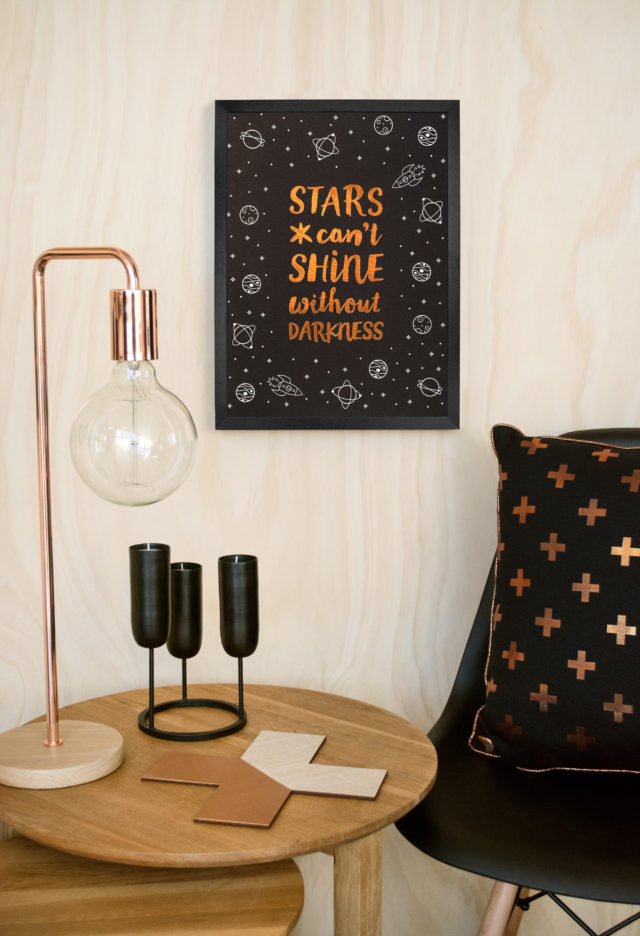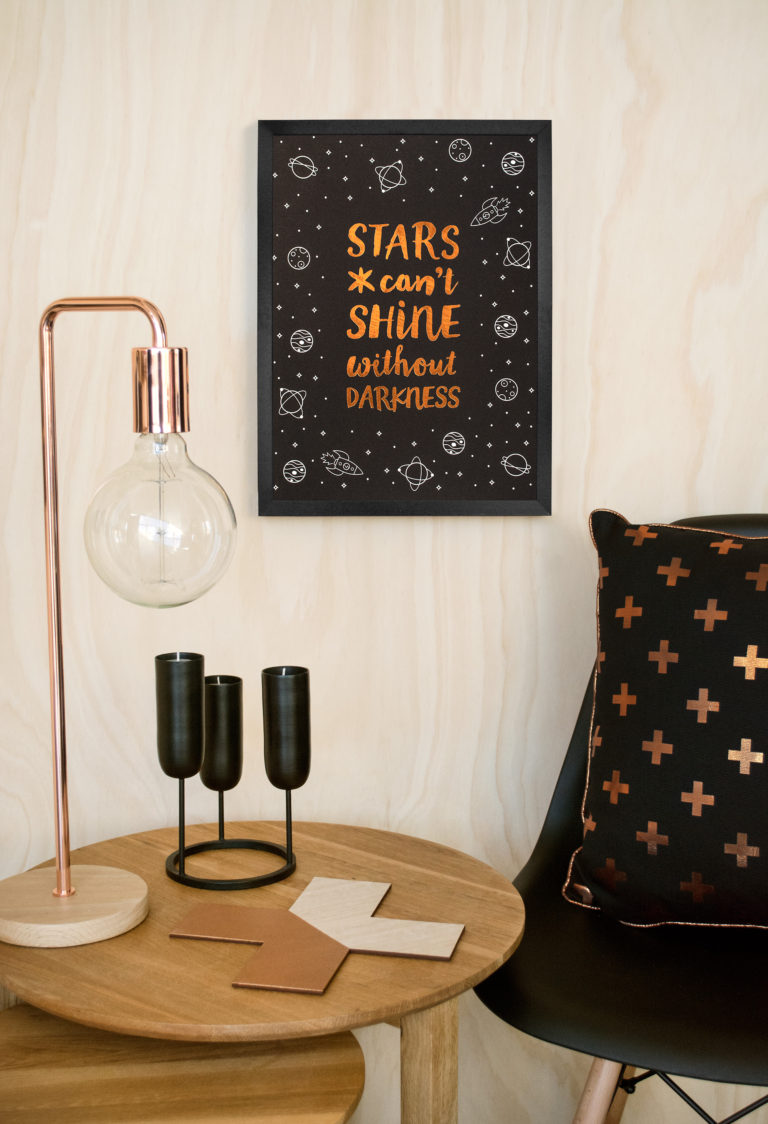 The Inky Co team are passionate about interiors and hope to continue to expand upon this collection with new typographic prints and art already in the works.
WIN
To be in with a chance of winning one of each of the four limited edition prints, complete the form below by 6pm Sydney time on Friday 26 June 2015.