There's no denying the metallic and copper trends are firmly here to stay. From light fixtures, to homewares, to that controversial copper wall on The Block, copper is absolutely everywhere! But where it's relatively new is in the world of appliances, with Sunbeam releasing its popular Cafe Series Planetary Mixmaster Power Drive in copper.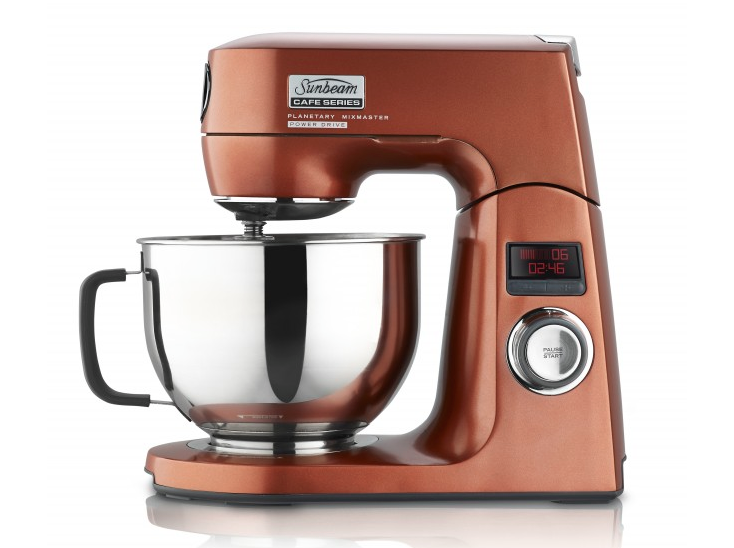 Featuring a balanced spring assisted head lift, the mixer's head is easy to raise and lower with only one hand. The balanced head also remains in position in between the open and closed locked positions, preventing any banging or sudden movements.
Other features include the Power Drive outlet, which allows you to add accessories to your mixer such as pasta rollers and pasta cutters; the Power Drive Cover to add a touch of class to your mixer; the Power Drive Storage at the rear of the mixer, ideal for storing the Power Drive Cover when in use; and the Instant Pause function, which makes it easy to pause the mixer to add ingredients or check on your progress.
The Cafe Series Planetary Mixmaster Power Drive Copper retails for $689. For more information visit Sunbeam's website.