A lack of floor space doesn't have to mean a crammed, design-lacking bathroom. The creative use of the available space can transform even small guest bathrooms and toilets into big bathroom brilliances.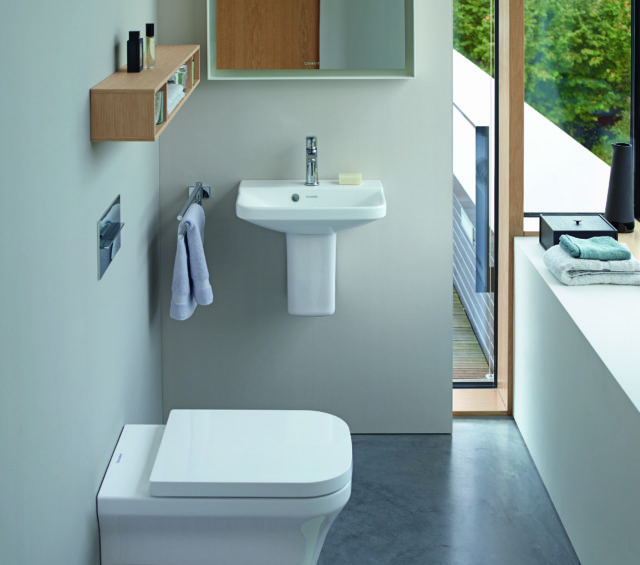 In tight spaces, the focus should be on the base elements and their arrangement. Duravit advise an efficient layout can be achieved with a narrow-edged handrise basin, or with an extra-short projection and side-mounted tap fitting. Oblong shapes, such as those in the Vero and 2nd floor series, are particularly well suited to smaller rooms. They fit in any corner and are more compact than semi-circular basins of the same size.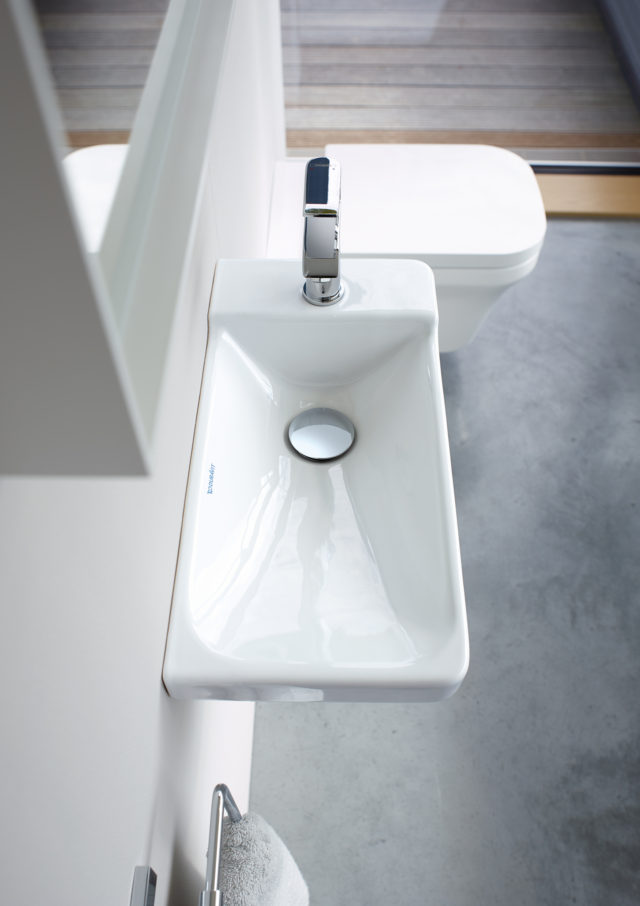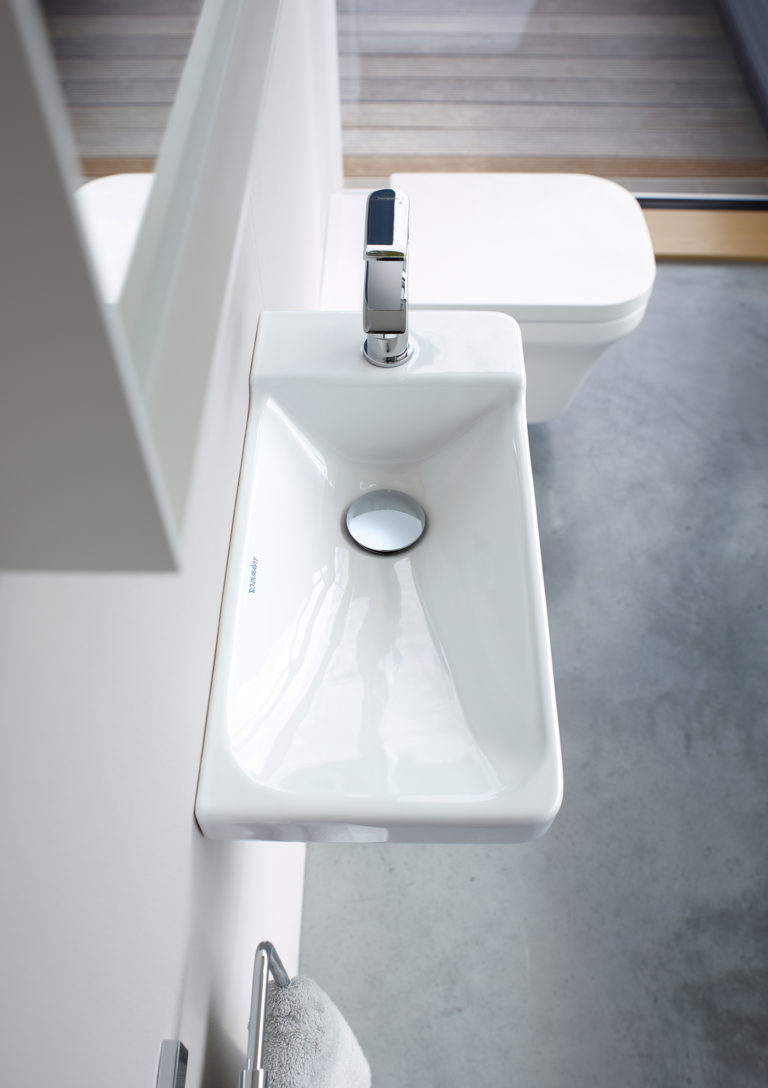 When space is scarce, wall-mounted toilets with a shorter projection are a good idea. As for all the germaphobes out there, Duravit offers an antibacterial ceramic glaze as a nifty addition to their reduced length toilets. For guest rooms, Duravit's innovative OpenSpace B shower enclosure simply folds back against the wall after use, significantly increasing the room to move.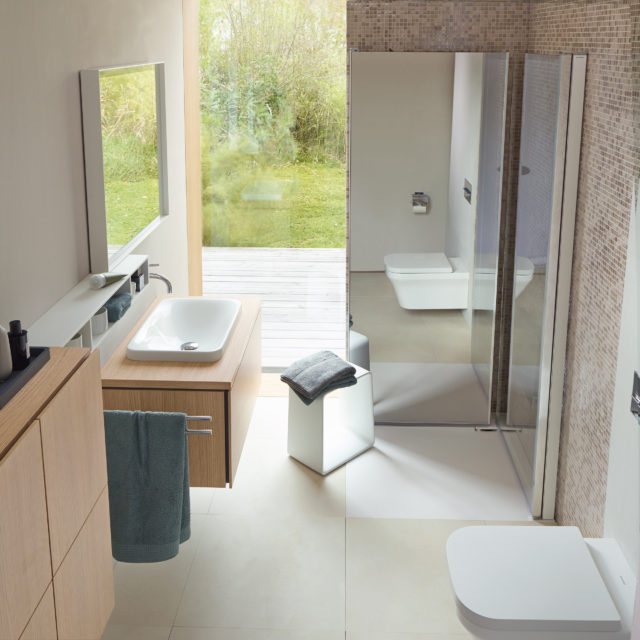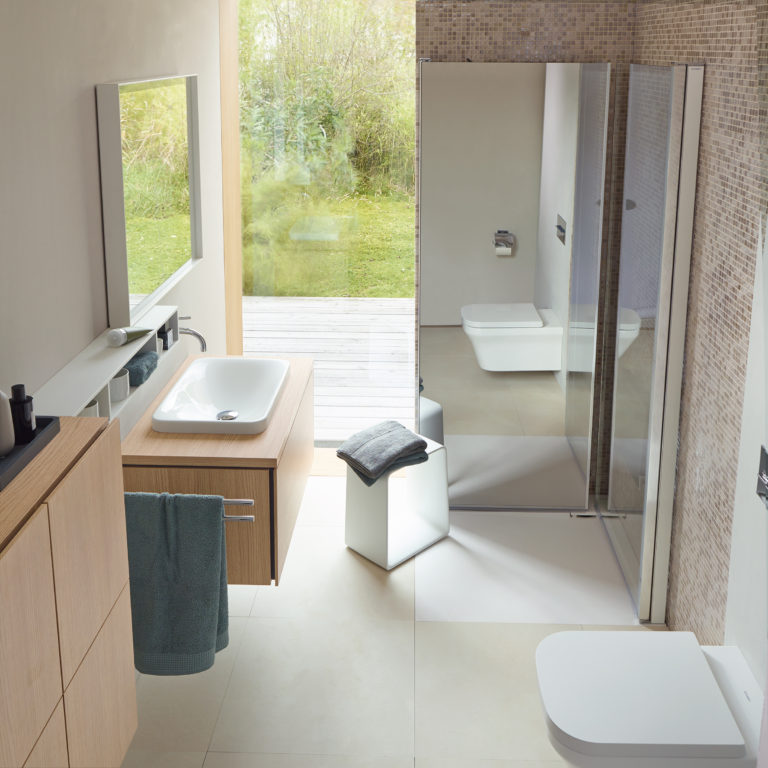 A loving attention to detail, design flourishes and smart storage can all help increase the utility of the available space. Limiting the materials used to just a few creates a clean, stylish effect. Thoughtful touches such as soap, a brush and lotion round off the picture and turn the guest bathroom into the pride of the house.