Collette Dinnigan, Australian fashion (and more recently interior) designer, has teamed up with Linen House to produce her first linen collection. Inspired by her extensive recent travels throughout Europe, the designs reflect her passion for antique textiles and French fabrics. It features azure blue accents across finely embroidered white quilt covers, matching sheet sets and plush bath towels.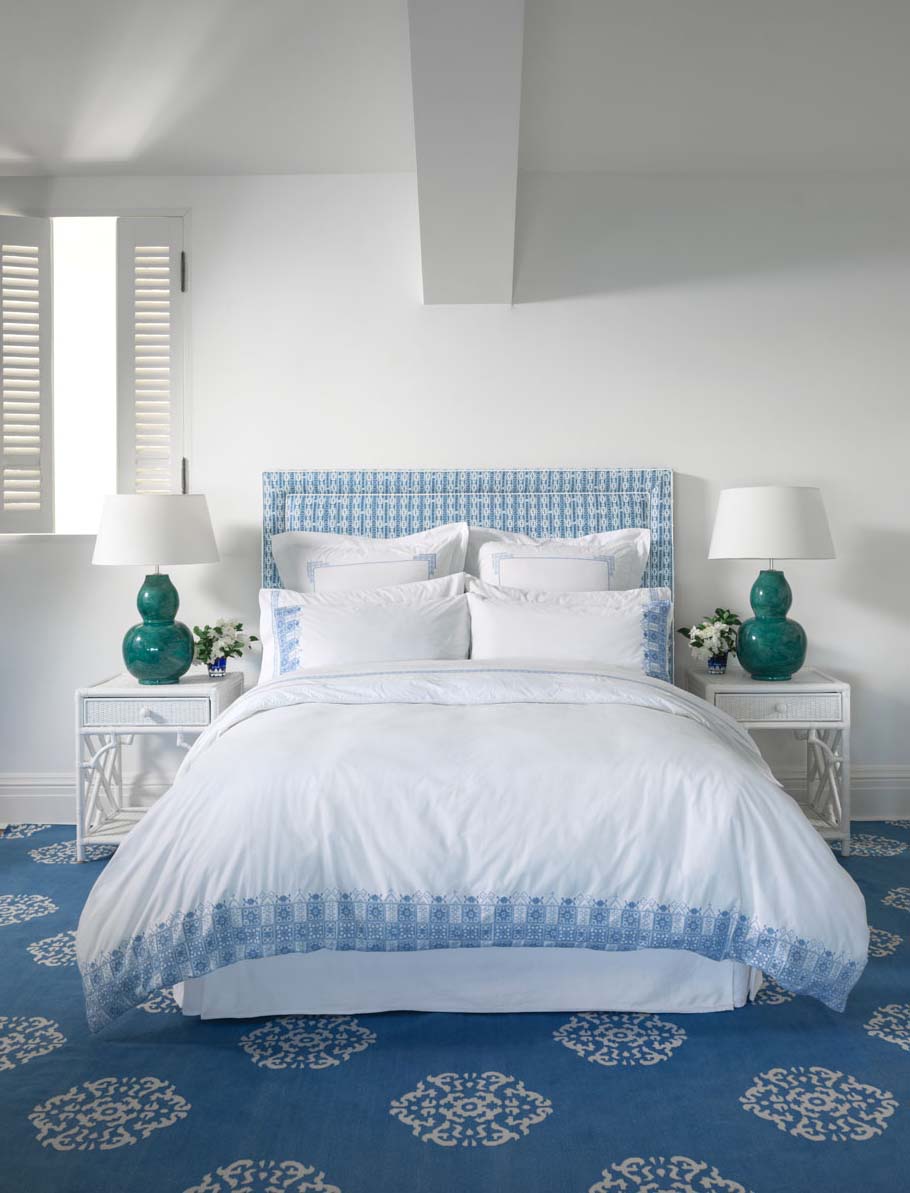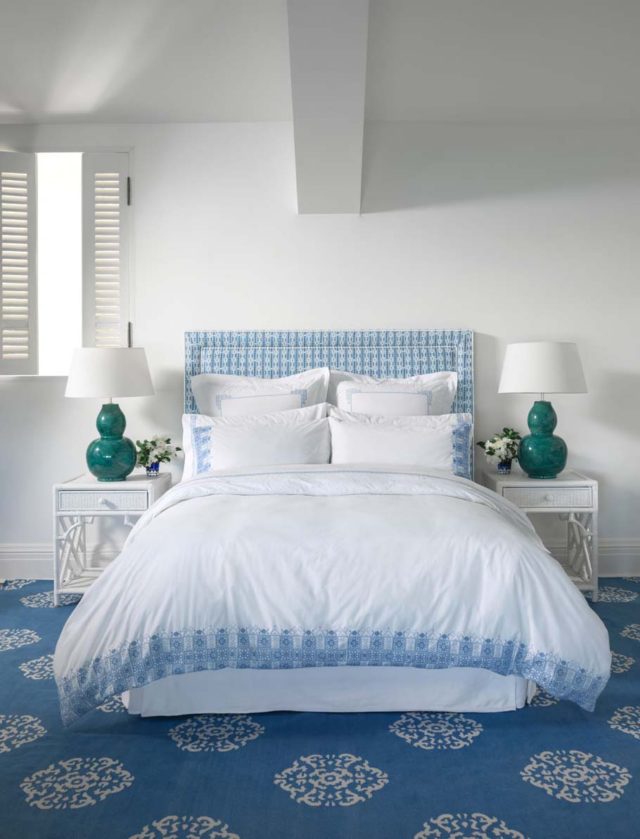 Using only quality cotton, Collette has created a design that is both feminine and crisp, with a hint of bohemian style. The 300-thread count cotton percale is made from long staple fine yarns, giving the fabric a cool, crisp handle.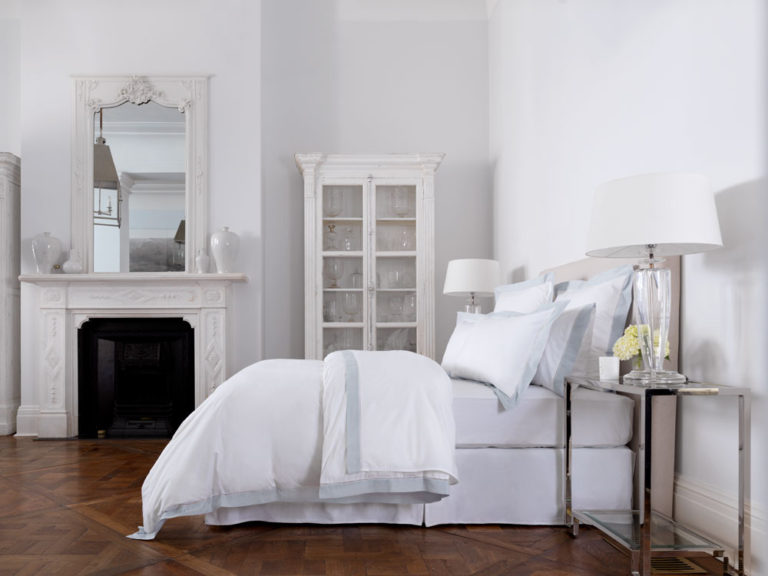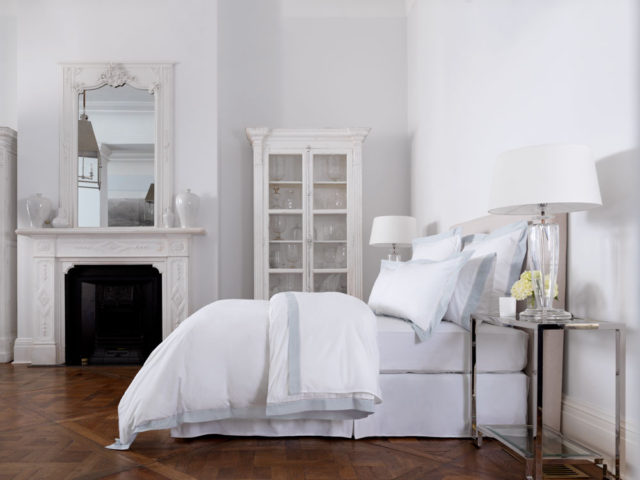 Riviera features embroidered corners with a pretty blue floral vine entwining white hemstitch detail. Amalfi flourishes with old-world European folk style embroidery, with matching European pillowcases imparting a Mediterranean ambience. Last but not least, Sorrento is simplicity at its best. Available in two colours, white on white or white with blue hemstitched tailored edges.
Collette Dinnigan for Linen House Autumn Winter 2017 Collection will be available at the end of this month (January), online or at leading retailers.