Internationally acclaimed interior design duo Colin and Justin are set to strut their judging prowess on the second season of Channel 9's Reno Rumble, when it airs this year. Replacing judges Darren Palmer and Romy Alwill, the Scottish couple are set to light up our screens with their own signature brand of humour and solid design nous.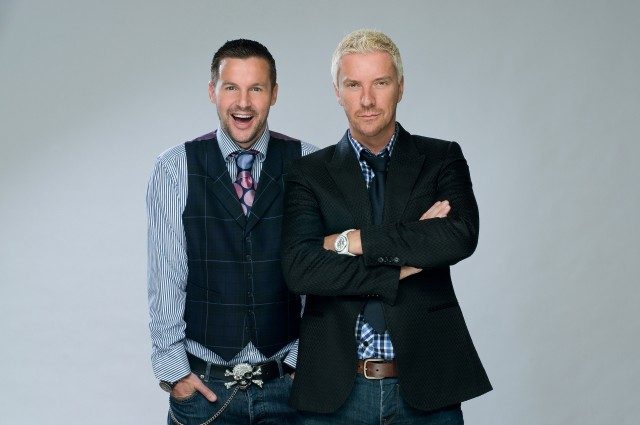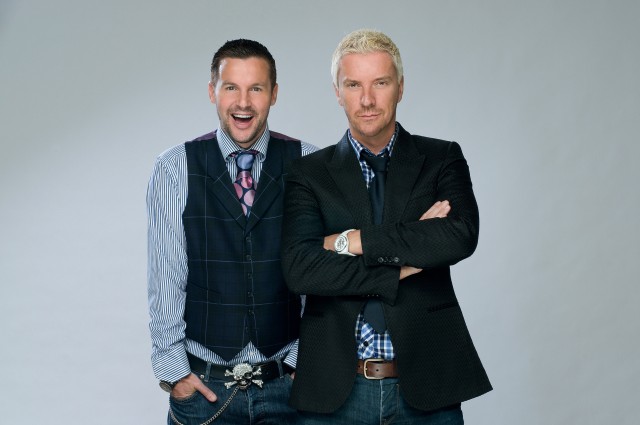 Two houses will be renovated every week by six new couples who will be competing for the top prize. The couples will will be split into two teams with NSW, QLD and VIC taking on couples from SA and WA as East battles West. Each week, the couple with the lowest score on the losing team will be eliminated and the overall winners will walk away with $100,000.
From Queensland, Sarah and Renee are best friends and fun-loving country girls while Italians Lisa and John, from NSW, are doing things with style. From Victoria, battlers Scott and Nadia are a chaotic pair while anything goes for the risk-takers from WA, Steve and Holly. South Australia will be represented by mother and son team Dane and Leanne and firecrackers Jim and Hayley.
We're sad to see Darren and Romy go, but look forward to seeing how the contestants respond to Colin and Justin, who don't tend mince their words!
Click here for more.