When interior stylist Jessi Deakin (formerly of Black Arrow) let us peek inside her stylish, light-drenched home recently we thought it would be rude not to share. "My house is nestled in between the Illawarra escarpment and the ocean. The feel I was going for was one that was natural, light, airy and bohemian with a nod to the relaxed coastal location," says Jessi of her recently renovated abode that is located in Woonona, on the NSW south coast. I'd say she ticked the boxes!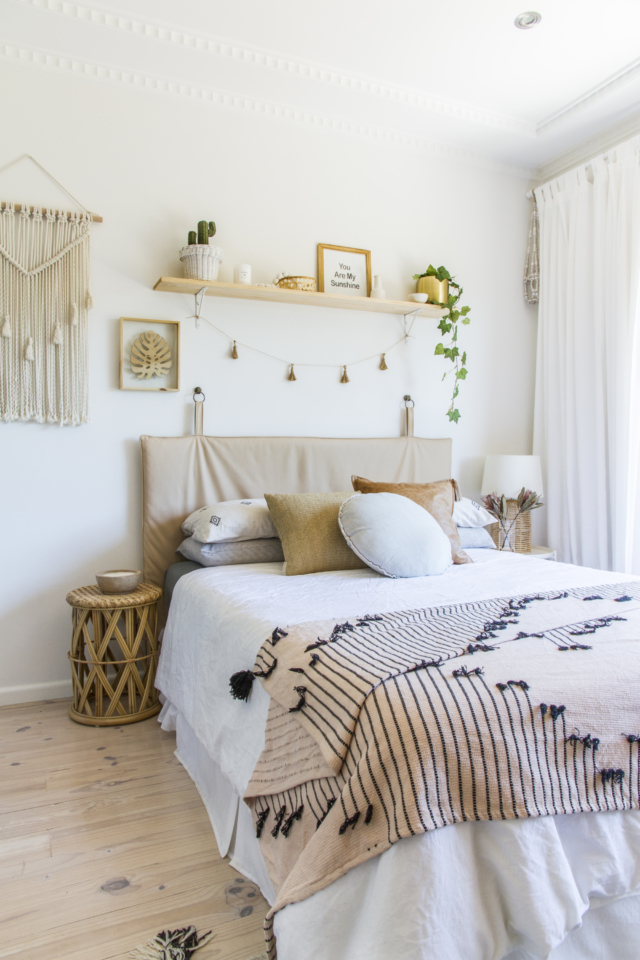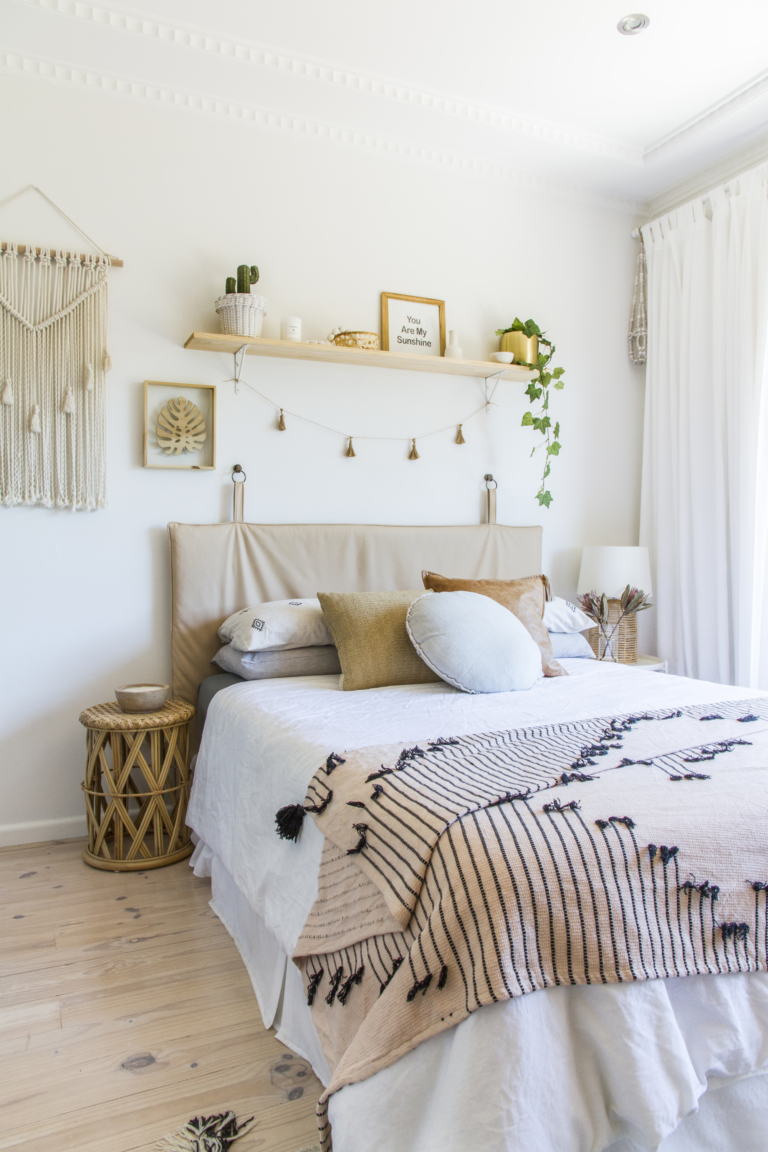 "It is our first home and it still has that old coastal charm as we like to call it! It was very liveable when we moved in but of course, being an interior stylist, I have pretty firm ideas of what constitutes liveable. For me, it needs to be beautiful too so we got hands-on and learnt how to DIY just about everything that we wanted to do and slowly but surely, our dream home came to life!" says Jessi.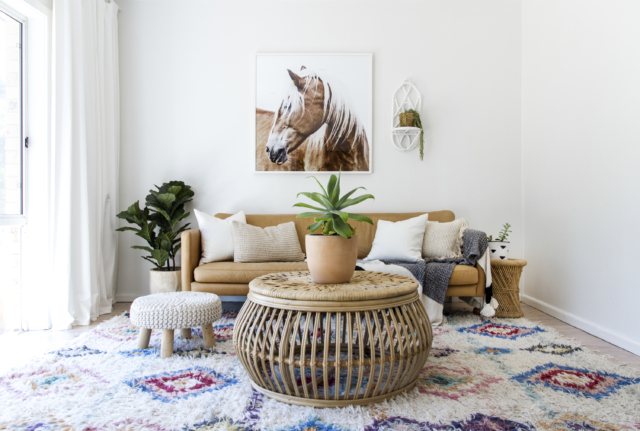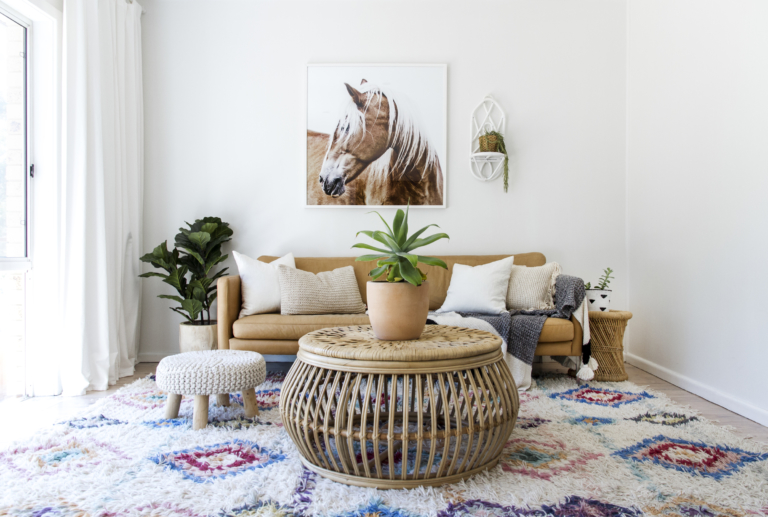 With good bones (high ceilings and decorative cornices), Jessi had plenty to work with. "Those features give the home that extra point of interest and subtle beauty," says Jessi.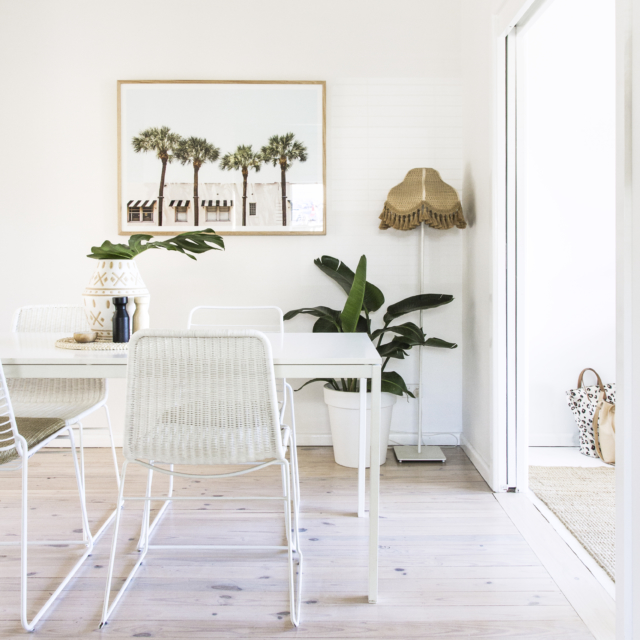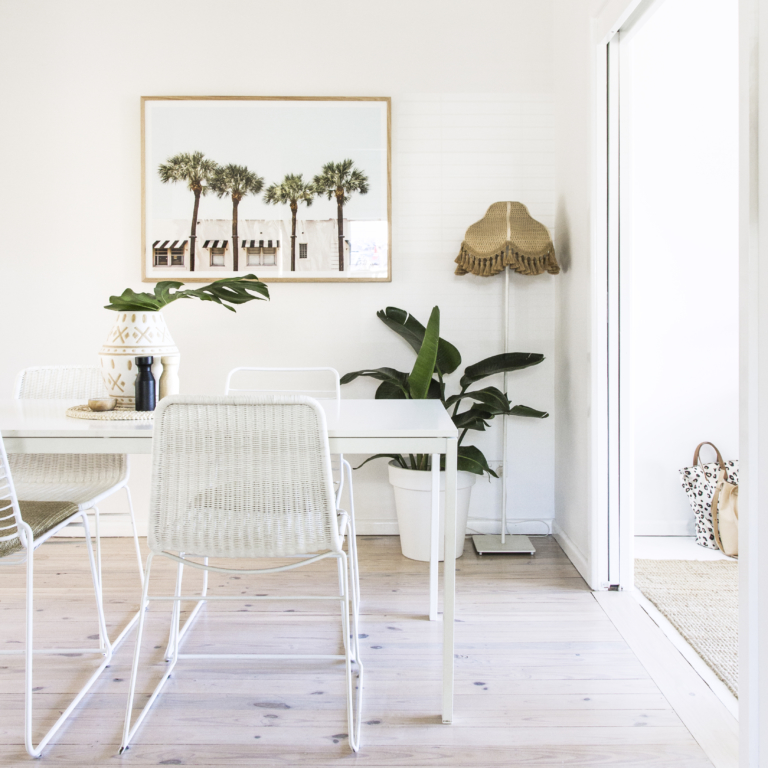 Perhaps one of the most transformative renovation tasks that Jessi underwent was removing the carpet to expose the original boards underneath. "We ripped up the old carpet and lime washed our floorboards throughout which was such a transformation! They make the home feel so much more beachy and bright," says Jessi.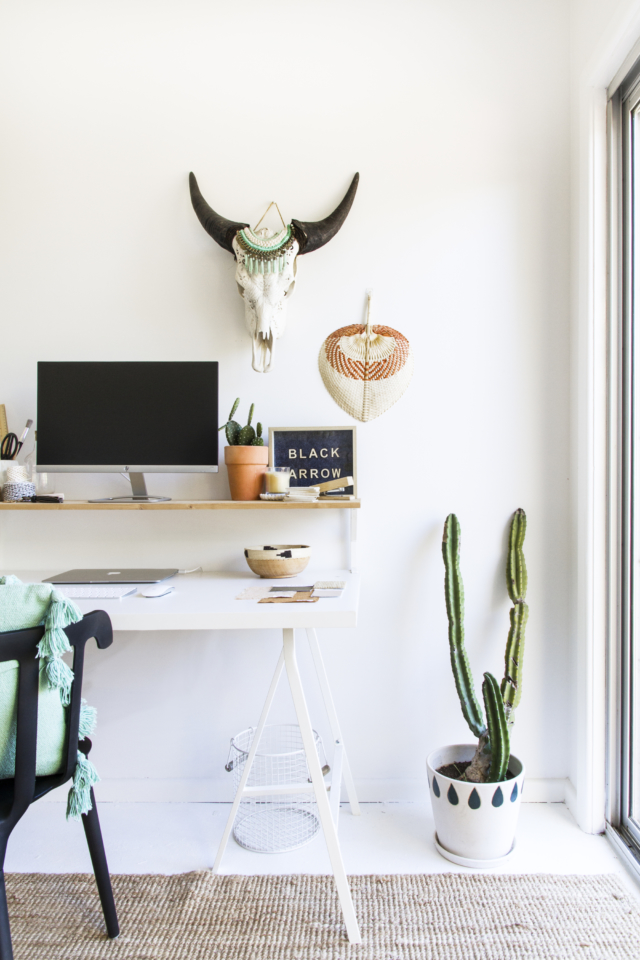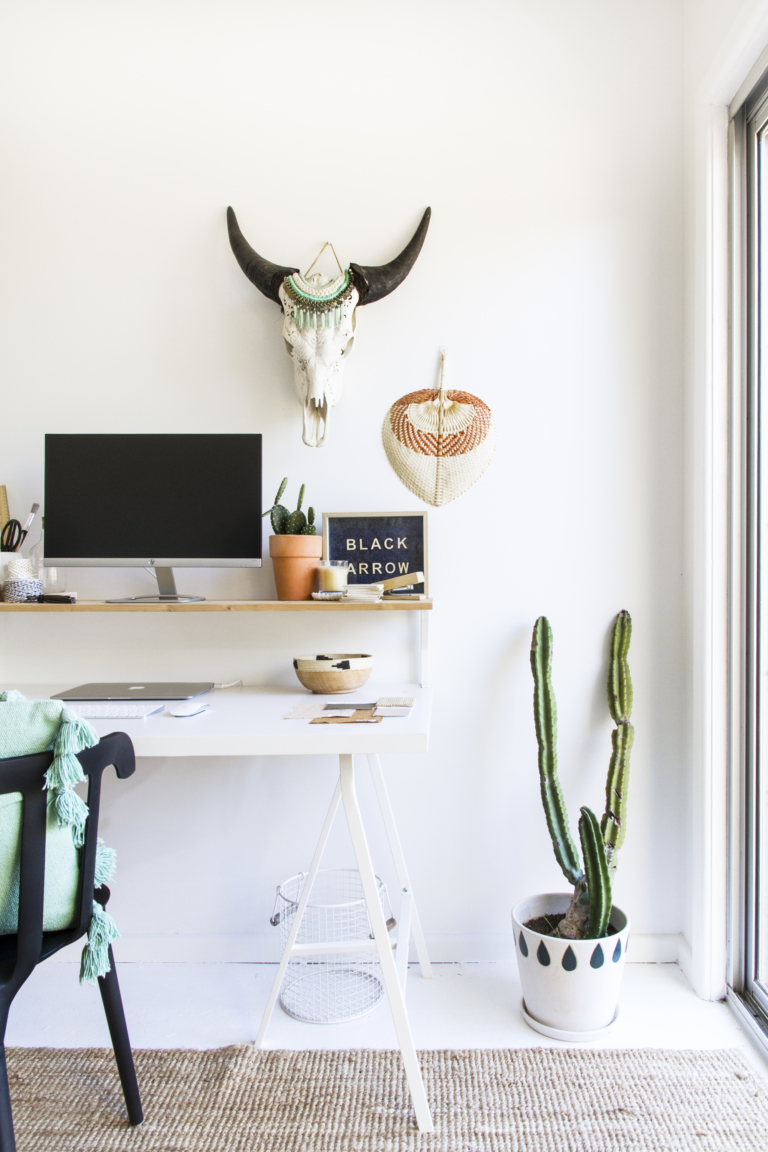 The home features plenty of all-important greenery – a sneaky mix of real and faux. "Plants need to be pretty hearty and independent to survive in my house. I am really inconsistent with remembering to water them and then when I do remember, I usually drown them trying to make up for it! So I found the best way to amp up the greenery in my home without having to replace them all every few months is to mix the faux with the real. You get the high impact of an indoor jungle, minus the pressure of having to water them all every week," says Jessi.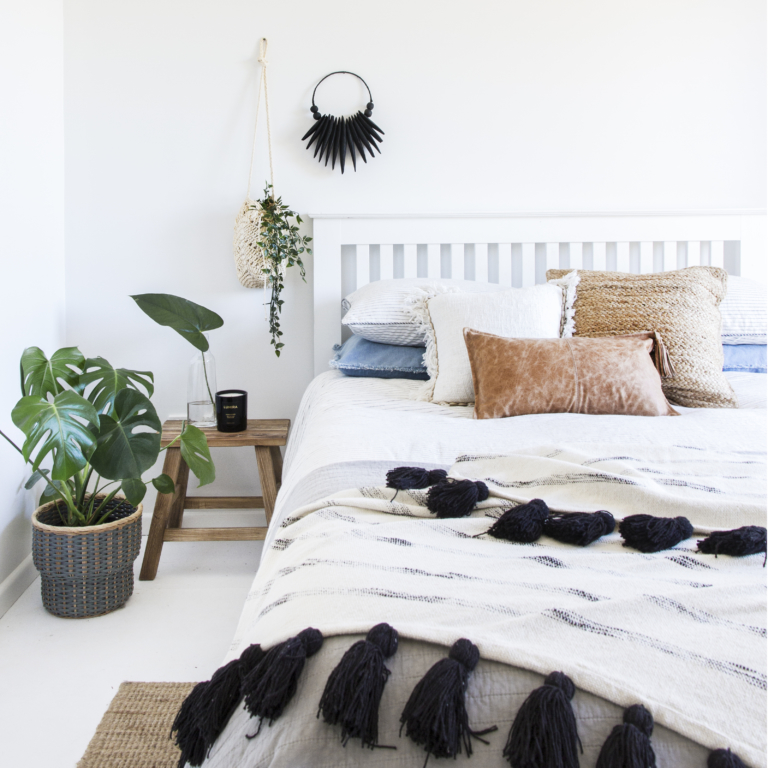 Aside from an abundance of greenery the guest room boasts a gorgeous statement clothes hanger too. "The wood hanger is a substitute for a wardrobe. I figured guests only need space to hang a few things so I thought I'd keep the creativity high and the costs low. It's become a bit of a signature in my projects. I did a mini version in a nursery for a client recently to hang all the gorgeous baby clothes on and it's just so charming! Plus, it costs next to nothing and takes about fifteen minutes to make and install!" says Jessi.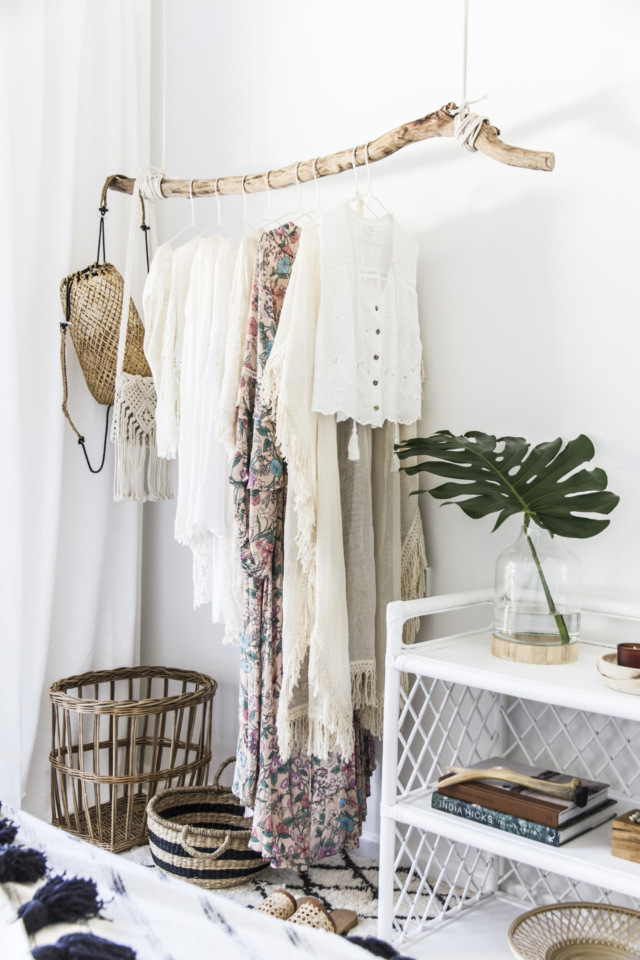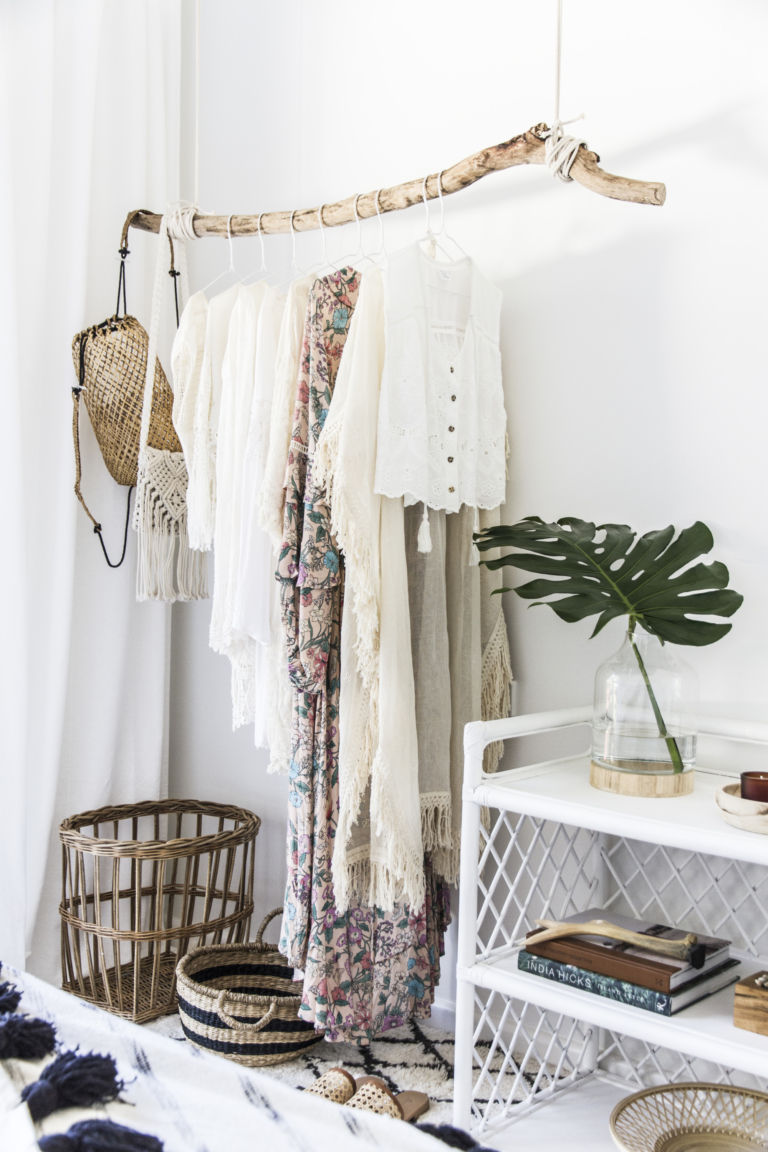 And along with a new home, Jessi has a new business venture too having recently gone solo. "After an amazing few years working in a partnership at Black Arrow Styling Studio, I am now focussing on my solo venture as an interior stylist at Jessi Eve. I am excited to continue doing what I love so much and can't wait to transform the homes and lives of many more people in the future!"
For more | Inside another stylist's contemporary coastal home