When it comes to bathroom renovations, design choices are as endless as the amount of money you can spend. The big challenge is being shrewd enough to know where to splash your cash, and where to show a little more restraint. We've compiled the following tips to create a luxurious bathroom sanctuary, without the price tag to match.

"Anyone can inject luxury into their home. It's about being clever with design, choosing accessories and tiles that complement each other and knowing what to splurge on and when to hold back," sys Beaumont Tiles communications and design specialist, Christie Wood.
And while it can look like no expense has been spared, luxe bathrooms often rely on one key element for that elusive wow factor. From a feature wall to a freestanding bathtub or bespoke cabinetry, go big on one item while showing a more even hand with the rest of your choices. "You want to create a central point where your eye is drawn and simply doesn't want to leave," says Christie.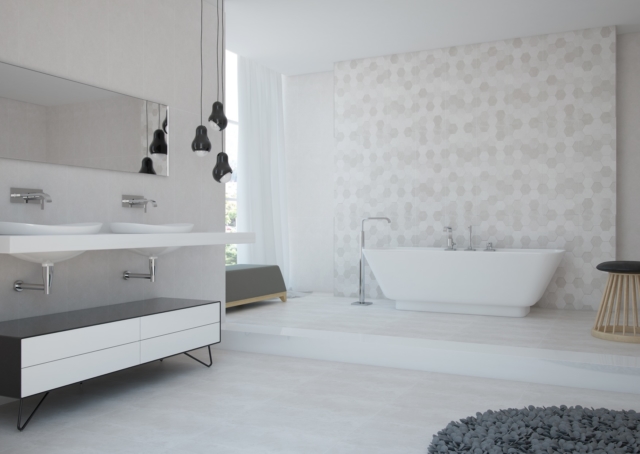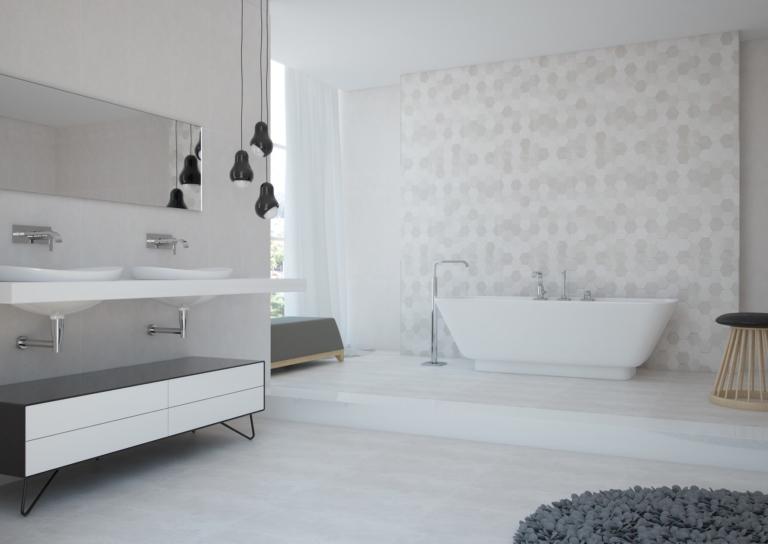 Choose a theme: As with anything design-related, choose a theme and remain steadfast in your vision. Black and white is a no-brainer for timeless appeal and it can always be updated with on-trend accessories – think coloured towels, potted plants, soap dispensers and the like.
Erase the lines: Reducing the number of lines in your bathroom has the overall effect of making the space feel larger. Even the smallest bathrooms can benefit from larger tiles – larger format tiles equal fewer grout lines which results in a more spacious feel. Floor to ceiling tiles are a must too, if the budget allows, as they really can open up a space. As can wall hung vanity units, in-wall system toilets and frameless shower screens.
Fake it: Digital printing has made the bathroom scene truly egalitarian. From timber to marble-look tiles, gone are the days where you have to fork out big dollars for the real thing. Floral print tiles can add a lot of visual interest to a wet area too – choose large-scale statement designs to avoid the granny factor. Hexagon shaped marble-look tiles are a current favourite but you can also create a new pattern by laying a cheaper tile in an unexpected way. Take regular subway tiles and lay them in a herringbone design or add coloured grout for more visual interest – both budget-friendly options.
Beaumont marble-look Carrara Bianco tiles laid in a herringbone pattern
Create one luxe focal point: Whether it's a feature tile on a wall or a sumptuous vanity splashback, splash the cash on one bathroom feature while cost-cutting in other areas. Unique hardware, like antique gold or matte black taps, add instant interest – as does a freestanding bath. Pair your high-end purchase with simple, affordable tiles and there you have it – luxe for less.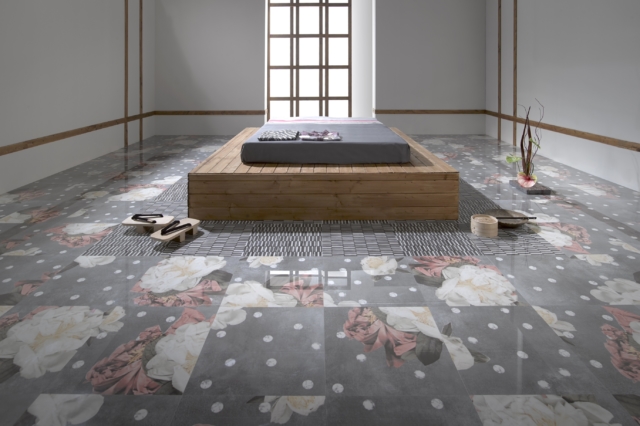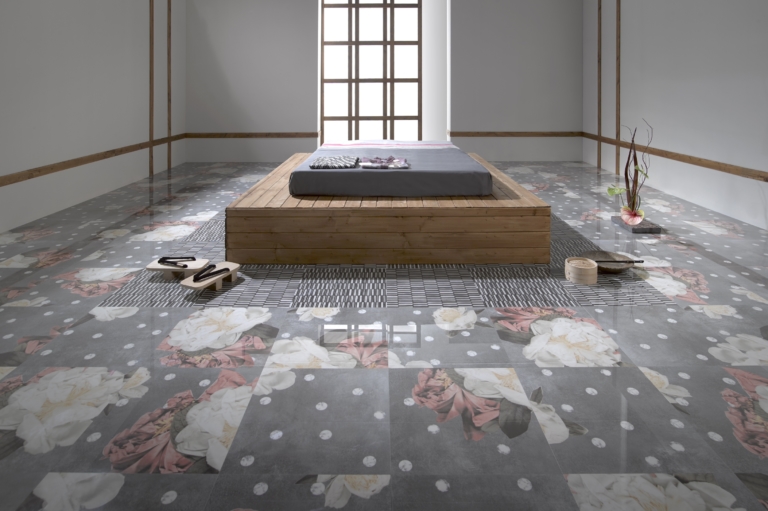 Check out Beaumont's Scan & Play design software, where tiles can be 'trialled' in virtual rooms. It's found in-store and online.