So you've taken the plunge to renovate or build your new home. After hurdling with Sally Pearson precision through the initial design process, you're now faced with the almighty decision of how to choose the right exterior cladding. After hours (and hours) of trawling Pinterest, Houzz and every home blog and magazine imaginable, it's obvious the exterior cladding aesthetic will set the tone and street appeal for your new home. So it better be the right decision, huh?
Boutique Brisbane-based builder James Anthony Construction have compiled a cladding-hit-list of the best, most durable and economical styles so you can feel comfortable in your final selections.
How to choose the right exterior cladding
1. Custom Orb (Corrugated Iron) – Custom Orb by Lysaght is an iconic Australian roof and wall product with many benefits – it's lightweight, strong and versatile with little-to-no maintenance. It's favoured by many architects due to its distinct sight lines, both horizontally (as shown) or vertically, and surprisingly suits both traditional and modern architecture like a glove.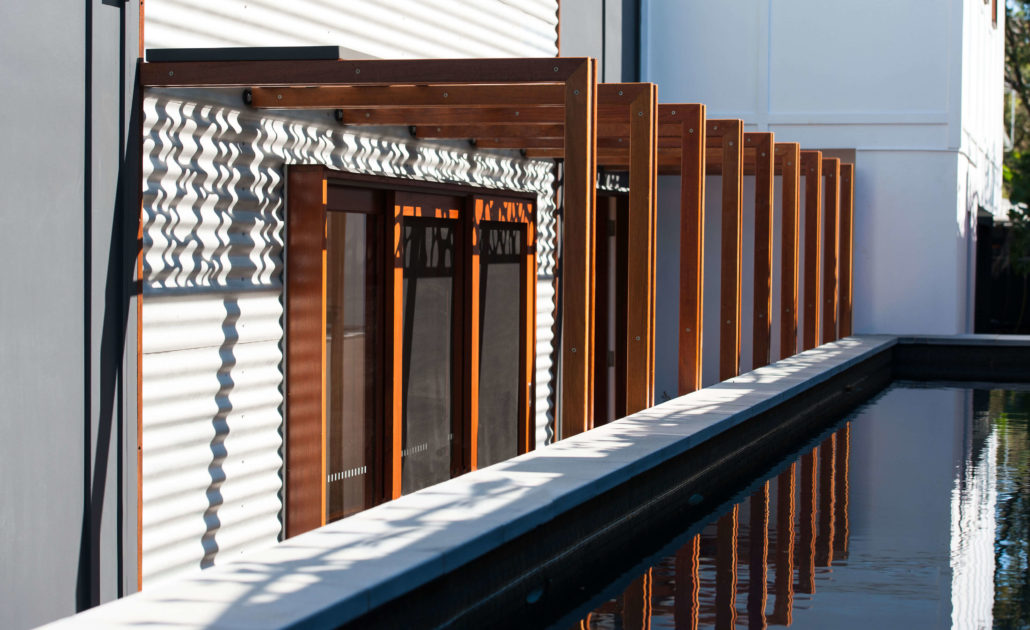 Teneriffe House by James Anthony Construction
2. Fibre Cement Sheeting – Fibre Cement Sheeting is one of the most energy efficient and environmentally friendly materials currently on the market. And let's face it, we all want to be 'green-thumbed' when building! This recently renovated home achieves an urban 'pod feel' with 6mm Fibre Cement Sheets covered with 42mm Cover Battens which interestingly vary in width – drawing the eye to the right hand side outdoor entertaining area.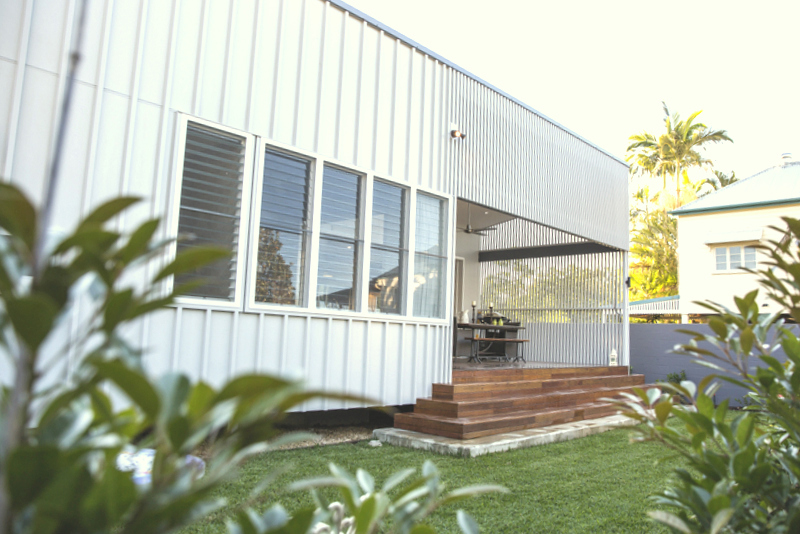 Chelmer House by James Anthony Construction
3. Timber Chamferboard – In fitting with the Queensland climate and style, original Timber Chamferboard is a very popular solution, especially for cladding heritage homesteads. This home features a thicker than usual 230mm x 20mm board which can be purchased unprimed or primed pending your needs. Note it will need to be maintained every 10-years due to weather for maximum coverage.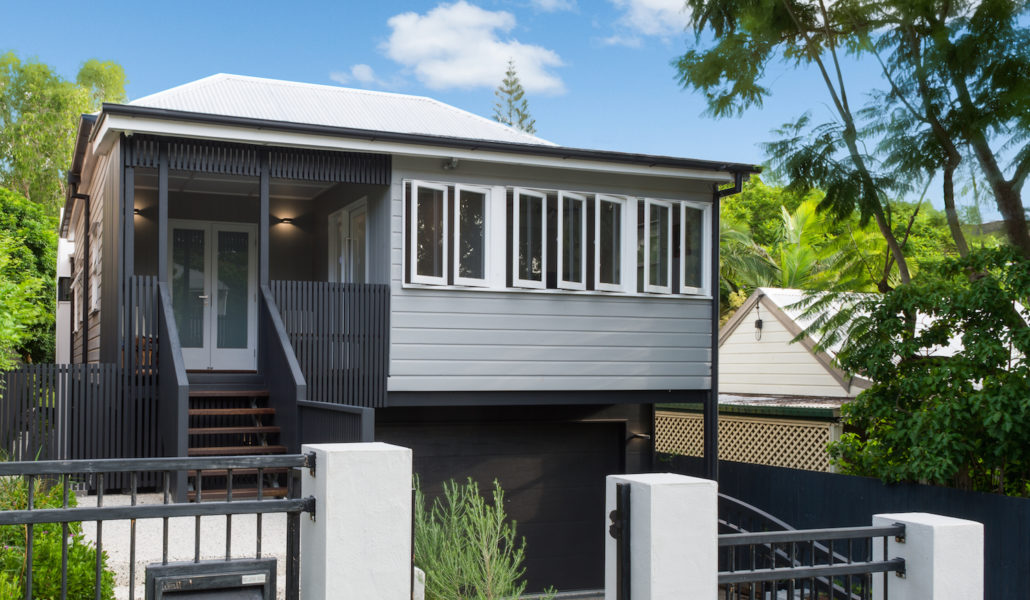 Red Hill House by James Anthony Construction
4. Glass Paneling – Instead of blocking in the view with solid fixed panels or timber balustrading, consider glass paneling for your extended rooms and outdoor entertaining areas. They allow maximum light and sight lines to the view beyond. These beauties do come with a price tag to match and are required to be cleaned regularly (especially if you have small children). However the end open-plan result is definitely worth the hip-pocket expense!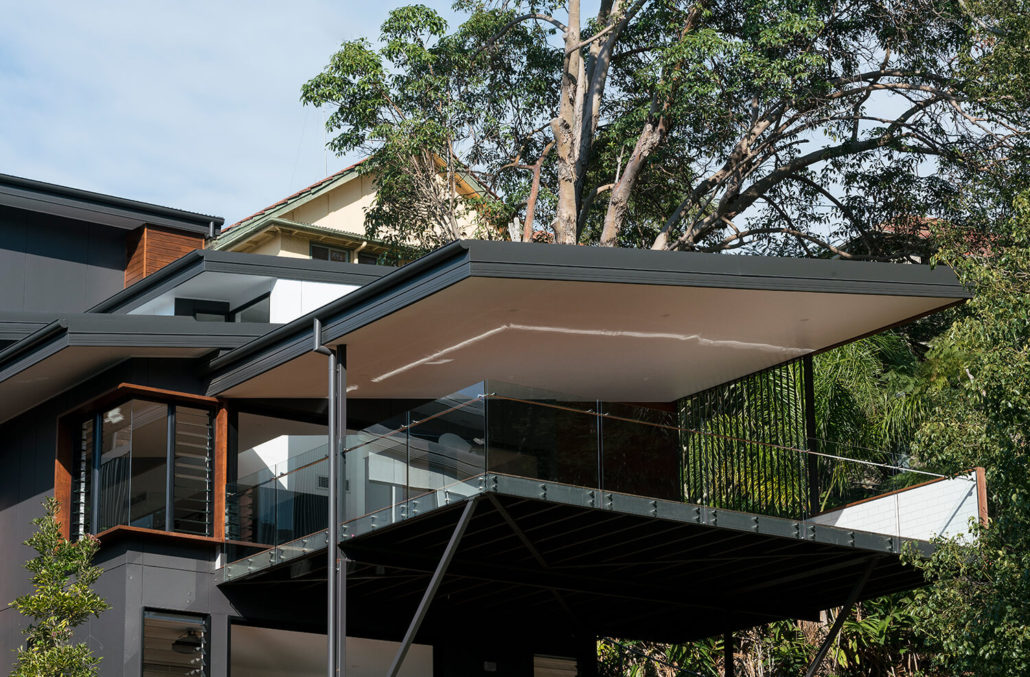 Hamilton House by James Anthony Construction
5. James Hardie, Scyon Axon – 'Axon' is one of the popular cladding profiles currently produced by James Hardie. It offers distinct vertically grooved pre-primed panels which look sharp and uniform in any environment. Being a Scyon fibre cement product, it acts as a great insulator plus is durable and lightweight due to the advanced cement composite (keeping your tradies happy and avoiding heavy lifting).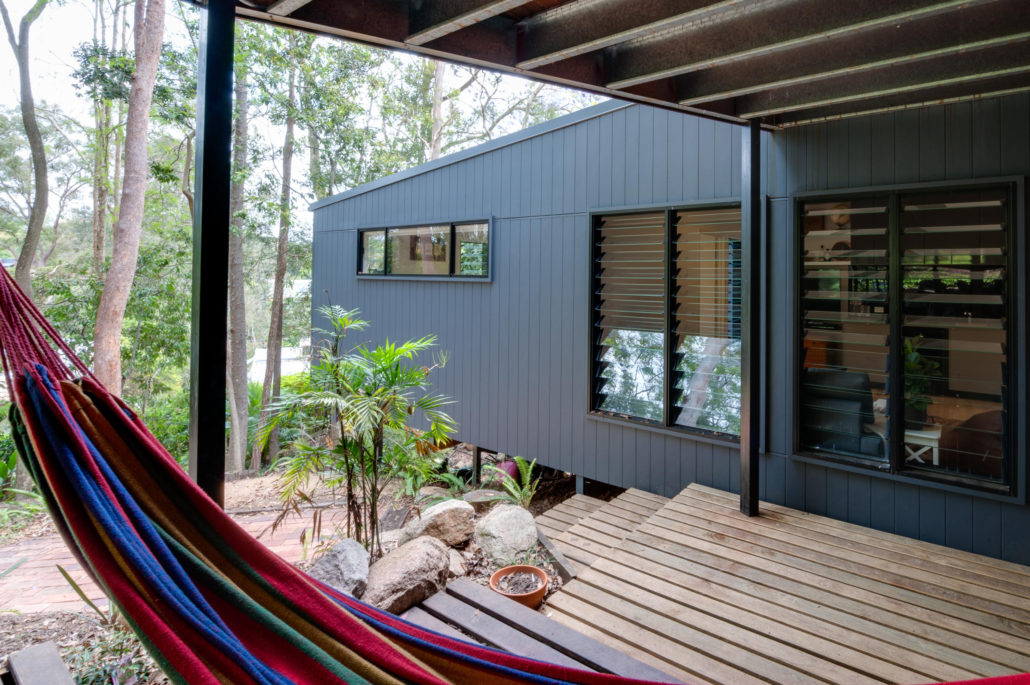 Chapel Hill House by James Anthony Construction
This post has been crafted by Gold Coast Interior Designer Nikki Dudley in partnership with Brisbane-based boutique builder James Anthony Construction. All luxury homes featured have been designed by local Brisbane architects Biscoe Wilson & KO&Co, with photography by Kate Mathieson, Anne Langdon and Angus Martin.