Great news for those who like their coffee a little sweeter! The three most popular limited edition Nespresso Variations – Vanilla, Dark Chocolate and Caramel – are back and now part of the permanent Nespresso Grand Crus range.
Re-introduced as Vanilio, Ciocattino and Caramelito Variations Grand Crus (of course they needed a fancy new Italian name! What would Mr Clooney say?!), they offer a combination of natural aromas with the smoothness of the Livanto, apparently the Grand Cru with the optimum profile for complementing different flavours.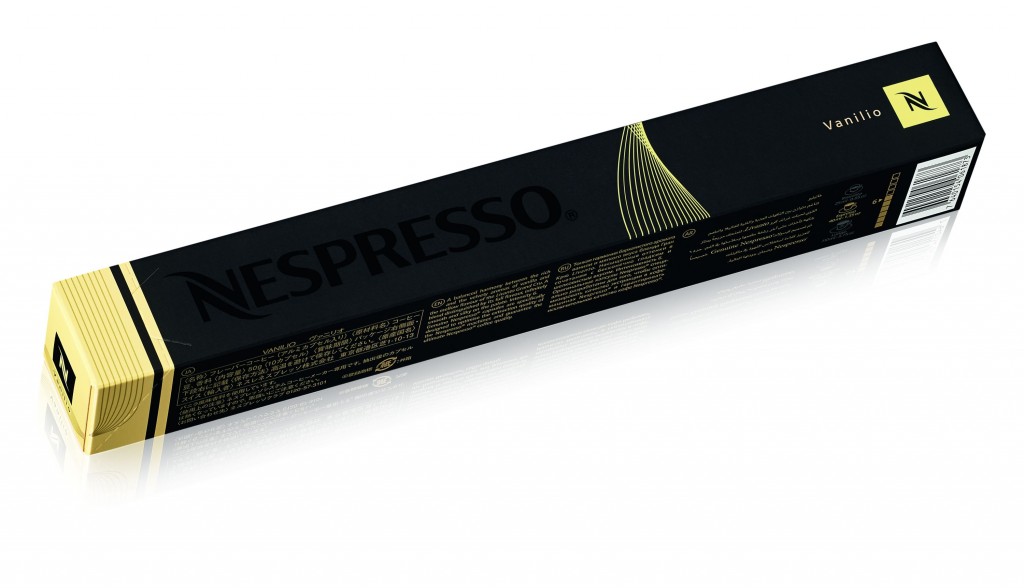 Variations Grand Crus by Nespresso
Vanilio  A balanced harmony between the rich and the velvety aromas of vanilla and the mellow flavour of the Livanto Grand Cru. A blend distinguished by its full flavour, infinitely smooth and silky on the palate.
Ciocattino Dark and bitter chocolate notes meet the caramelized roasted flavours of the Livanto Grand Cru. A rich combination reminiscent of a square of dark chocolate.
Caramelito The sweet flavour of caramel softens the roasted notes of the Livanto Grand Cru. This delicate gourmet marriage evokes the creaminess of soft toffee.
Nespresso say the Variations Grand Crus are best served alone as a 40ml espresso and each of the Variations has an intensity level of 6 on a scale of 1-to-10.
I was never that keen on the whole flavoured coffee thing, but Nespresso's limited edition Coconut at Christmas time definitely changed my mind! I know these limited editions are super popular, especially it seems, among my female friends! Funnily enough, in our house, it's Damian who's mad for the flavoured versions (as well as T2 Strawberries and Cream tea), not that I'm making any comment on my fiance's masculinity…
Vanilio, Ciocattino and Caramelito Variations Grand Crus became available yesterday (10 June) from Nespresso boutiques worldwide, and online. Enter the Great Flavour Debate and vote for your favourite here for the chance to win prizes.
How about you? Do you always rush to buy the latest Nespresso limited editions? Are you happy to see vanilla, chocolate and caramel made a permanent choice? We were lucky enough to get an early delivery of these last week and I'm a big fan of the caramel!