This week, Changing Rooms changed its timeslot to Fridays and Saturdays at 7.30pm. We tuned in to see how the rooms went down and it was definitely a case of love and hate. But overall, the homeowners were happier than not with their new look homes, created by interior designers Tim Leveson and Jane Thomson.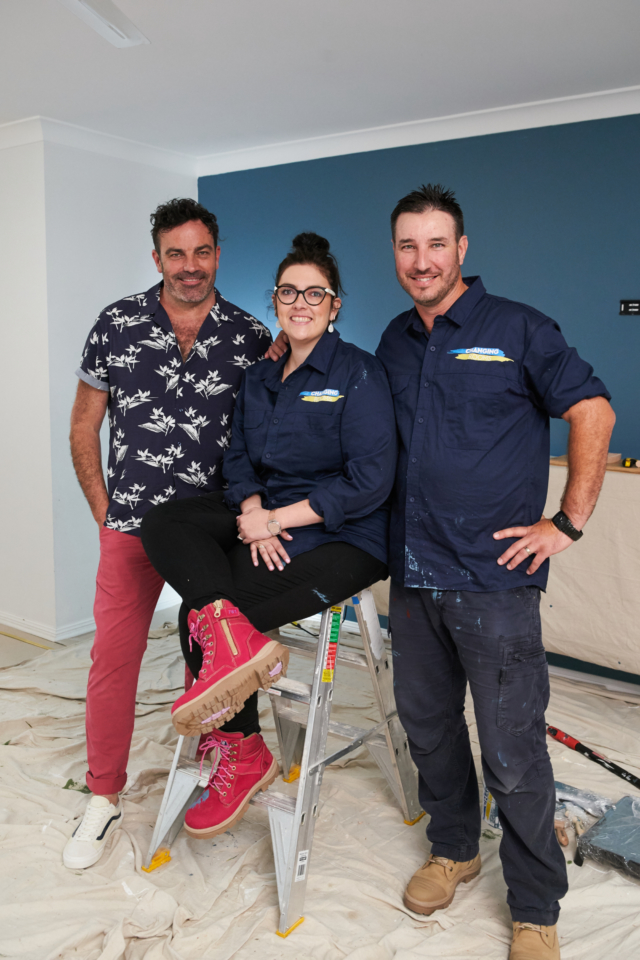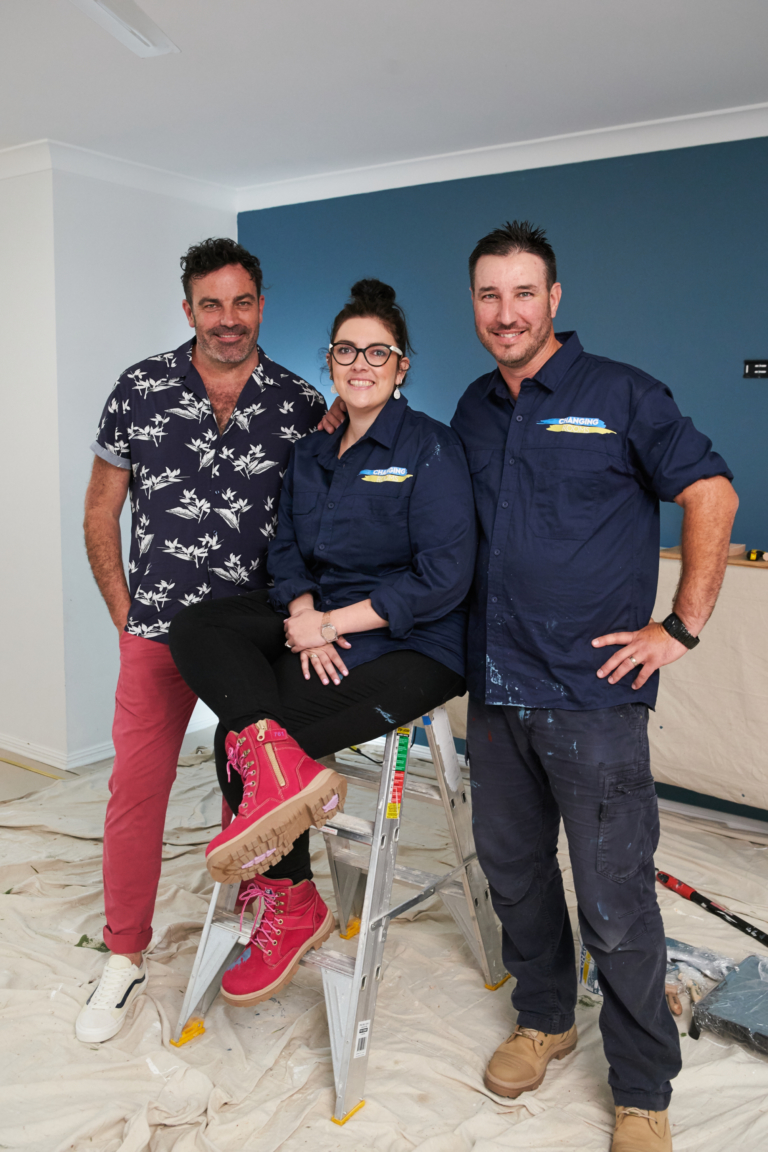 Much like the nineties version of the show, there was a lot of opening paint cans of worryingly bold colours! And there was a lot of the homeowners looking at the designers like they'd completely lost the plot.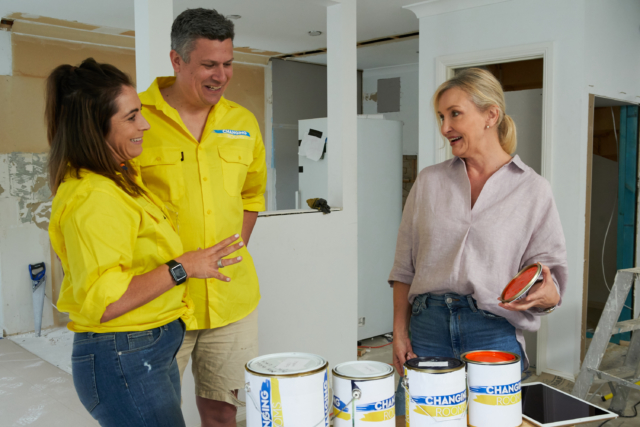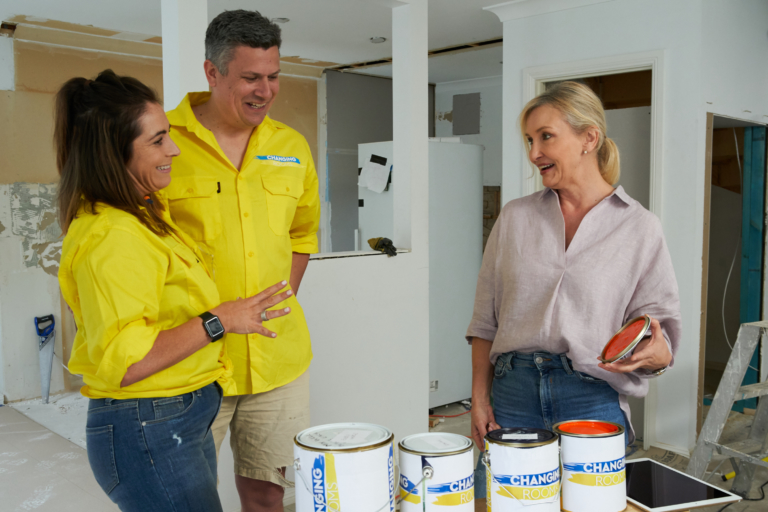 It made for some pretty good viewing, especially when we all knew Tim's pleather kitchen was going to go down like a lead balloon (let's face it, it makes good TV when they hate it!). But equally, Jane's blue and gold bedroom was rather lovely, so they certainly kept us guessing! Let's have a look at the rooms…
TIM'S ROOMS
Thankfully Tim thought better of his idea for bright red paint up the stairs and changed that for this surprisingly subtle pink. The homeowners loved this room.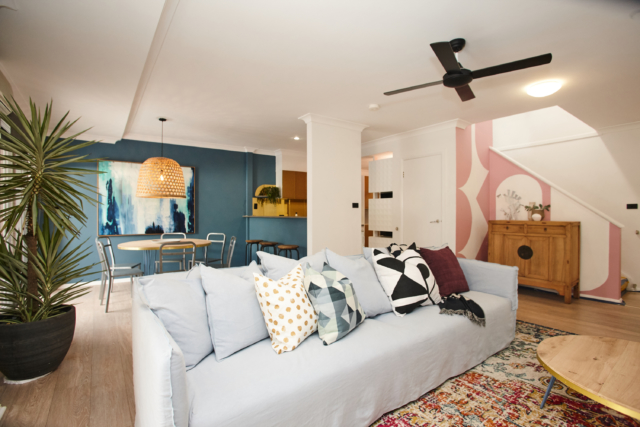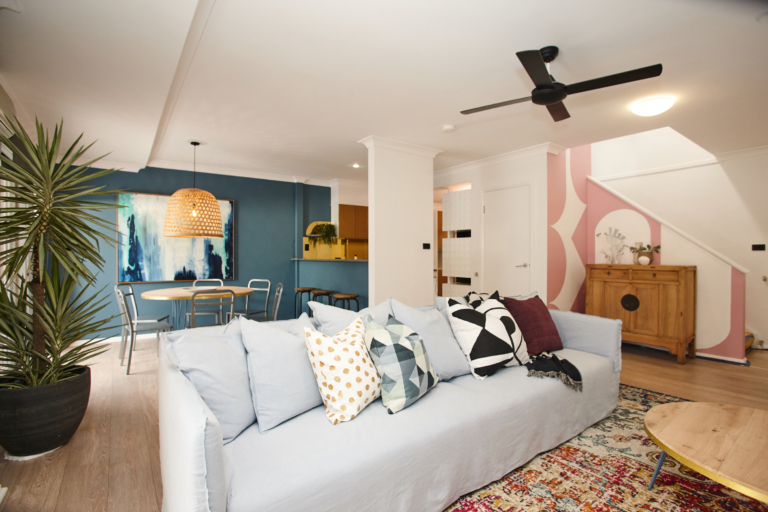 Budget tables were DIY-d from recycled timber and hairpin metal legs.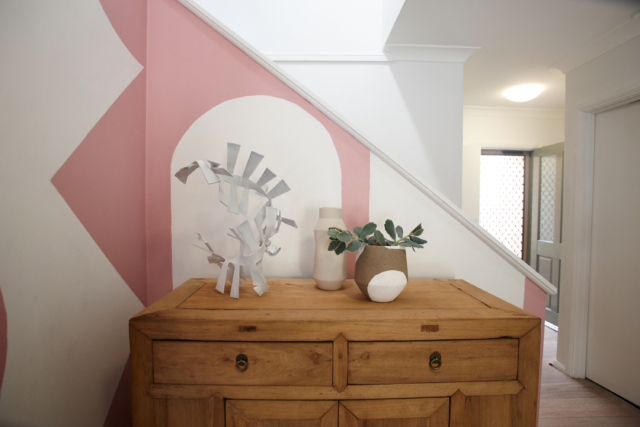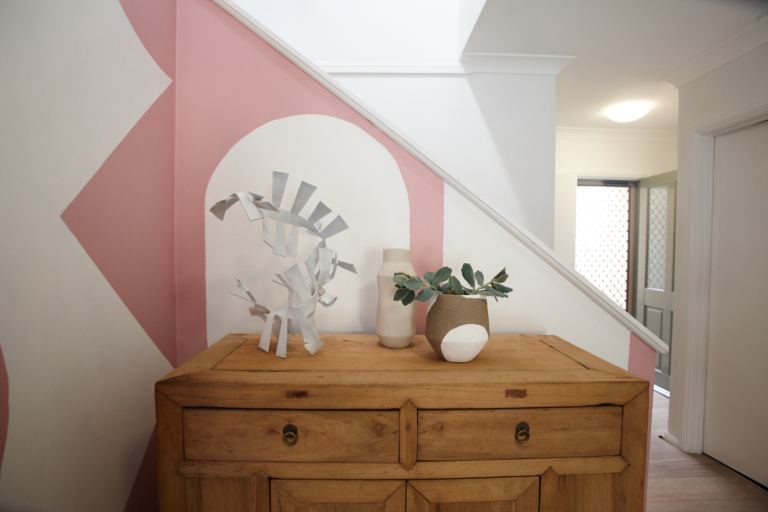 I don't think anyone was surprised (except Tim) when they hated the kitchen. The pleather (you read right) clad overhead cabinetry and full-on brass splashbacks which were pretty much glowing yellow, were an acquired taste! Having gutted and transformed their neighbours' kitchen next-door, the couple definitely felt they got the raw end of the deal.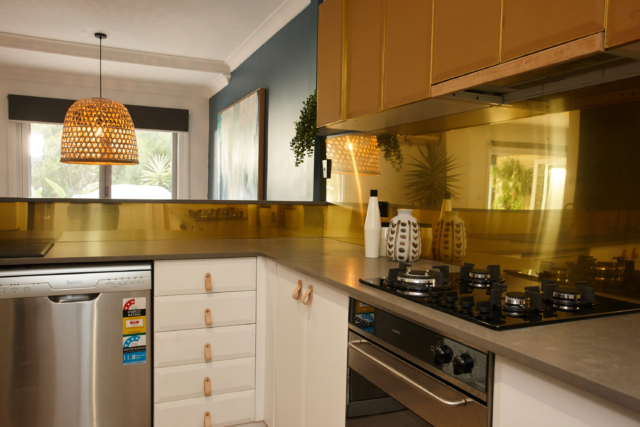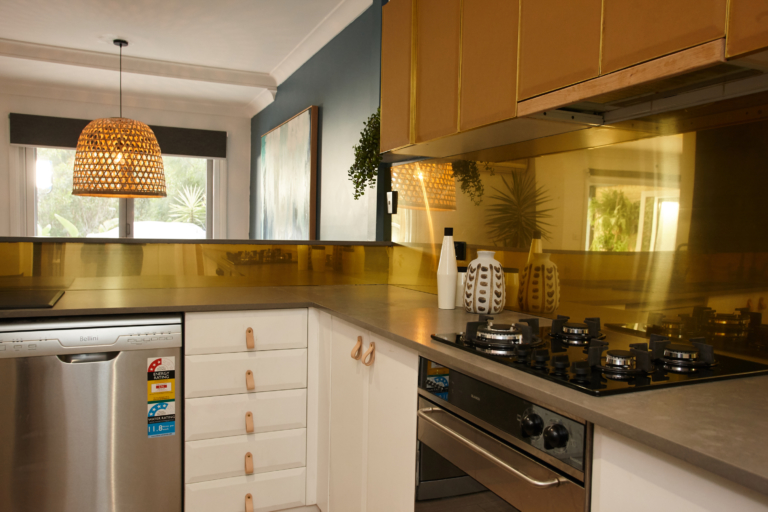 "This is not what we were hoping for, no, no, no." When asked by host Natalie Bassingthwaite if there was anything they did like in the kitchen, it was a resounding no, followed by "total disaster" and "it's bloody awful!"
Oh dear.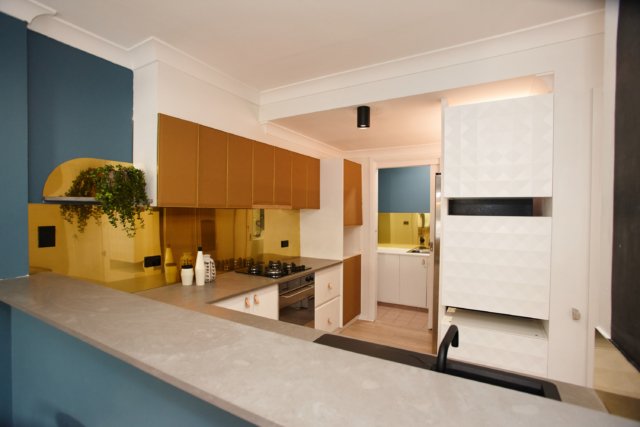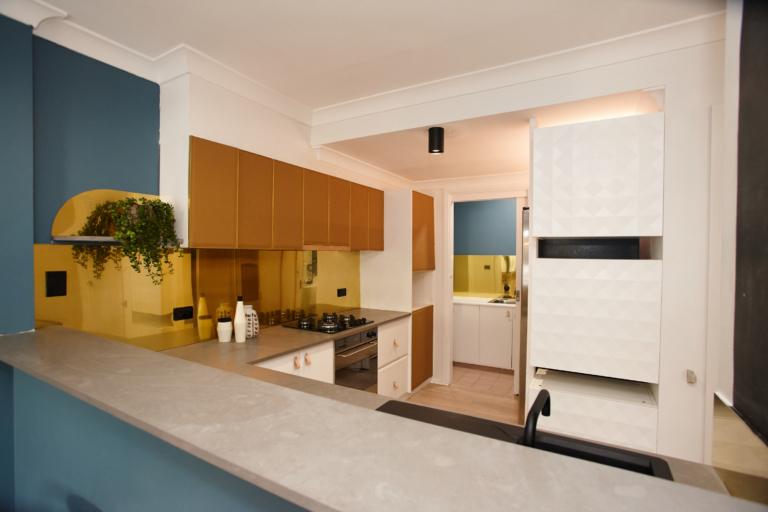 I was definitely not expecting them to like this master bedroom, especially as their house was very white on white before and this was a riot of pattern and colour,  but they did! Phew!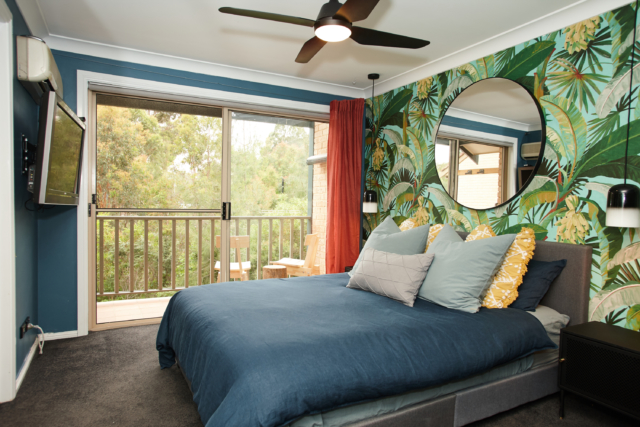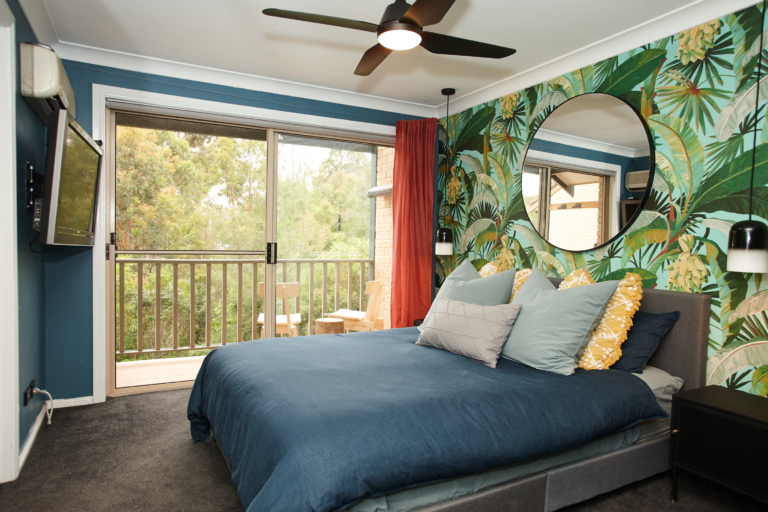 And they liked the en suite too.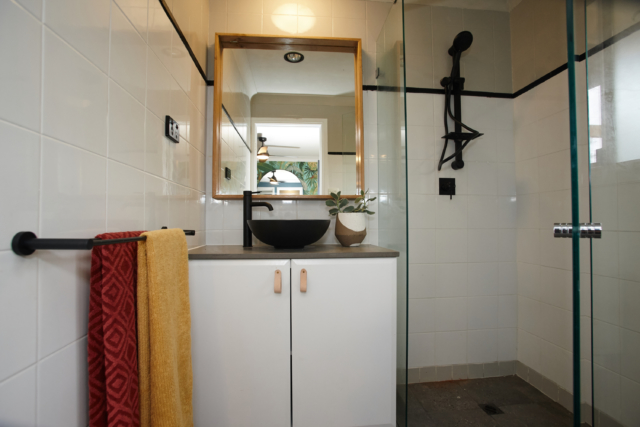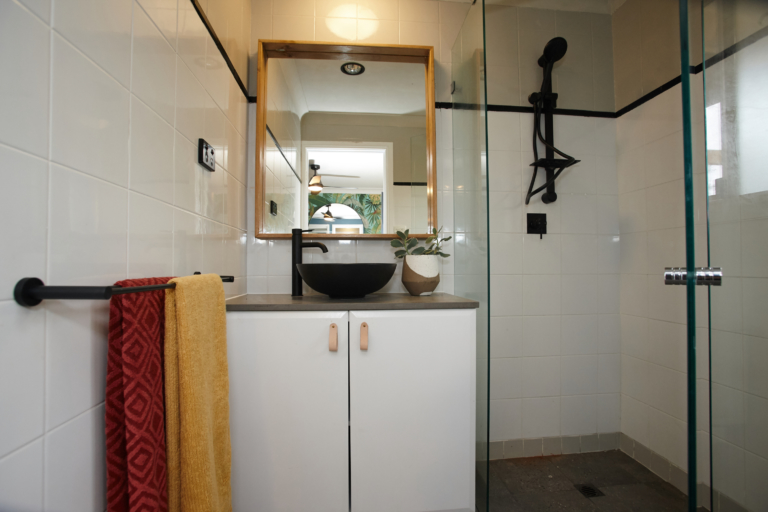 JANE'S ROOMS
In true Changing Rooms style, we were led to believe this orange would be a disaster but it really didn't look too bad. The homeowners loved everything Jane did, even crying tears of joy!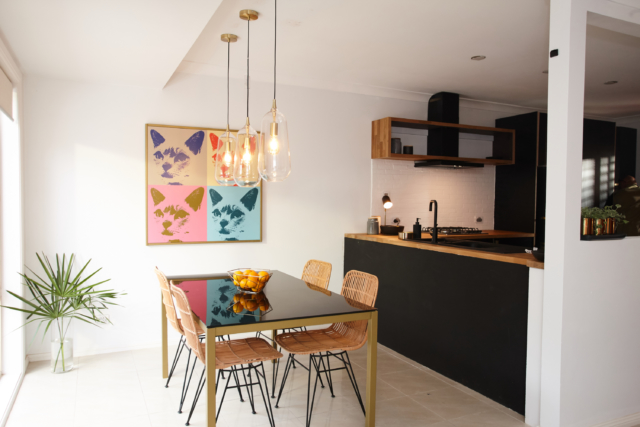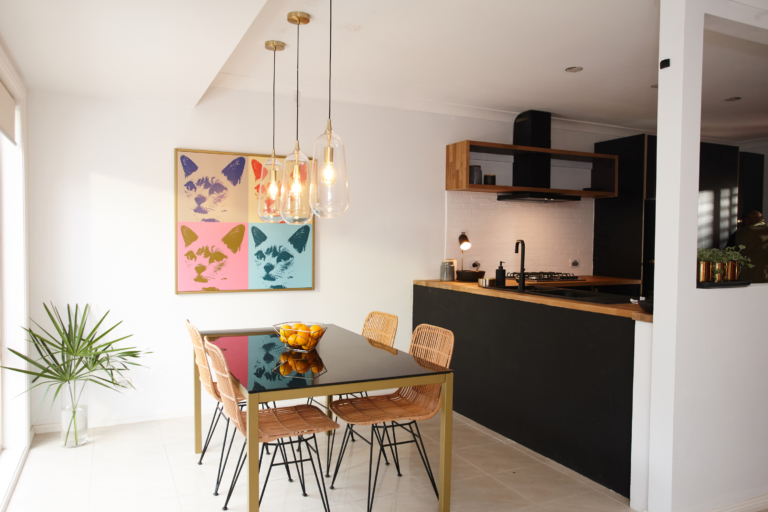 While I wasn't hugely into the orange walls or the doodle wallpaper (oh, so many jokes!), I loved that black kitchen! It was a fantastic result on a budget.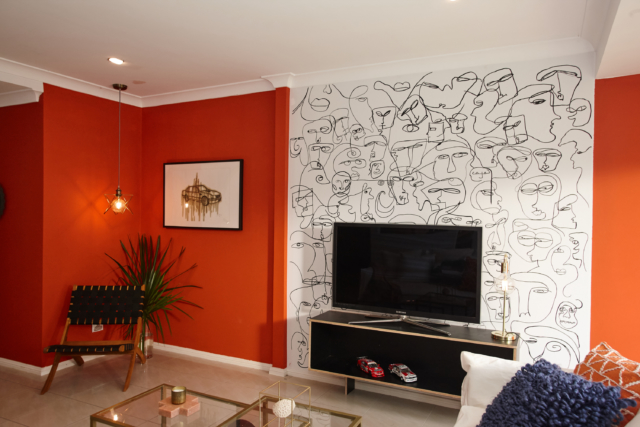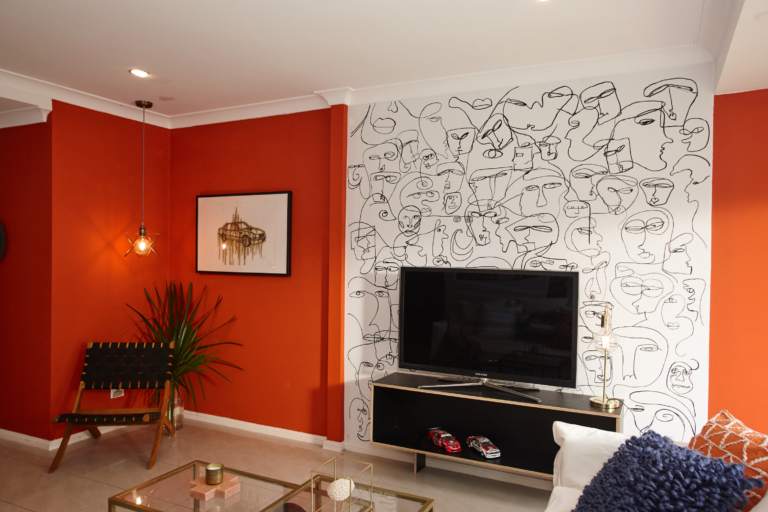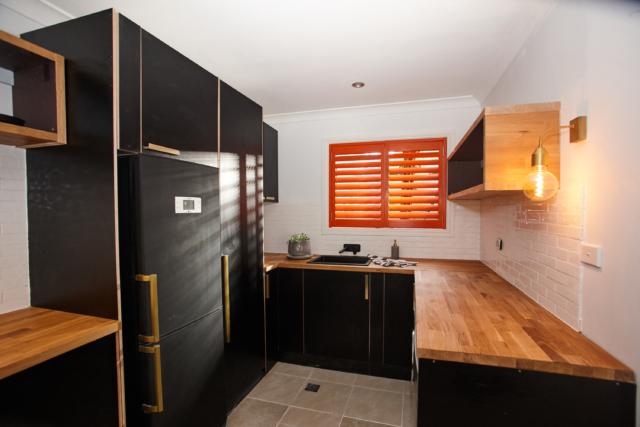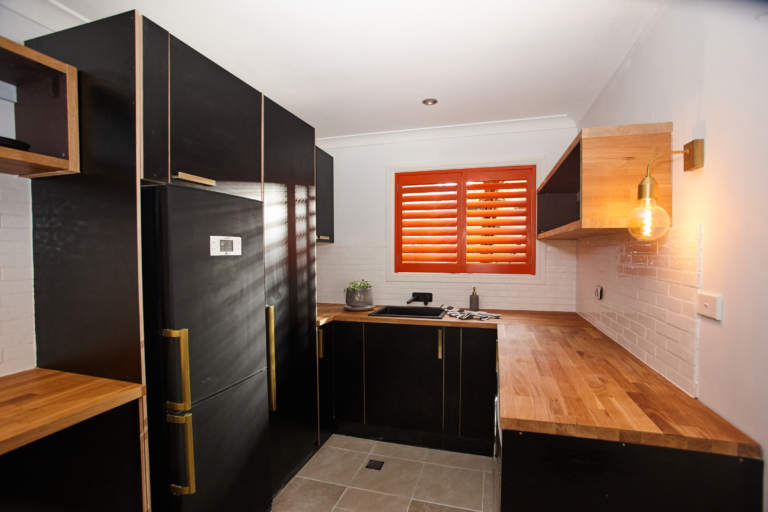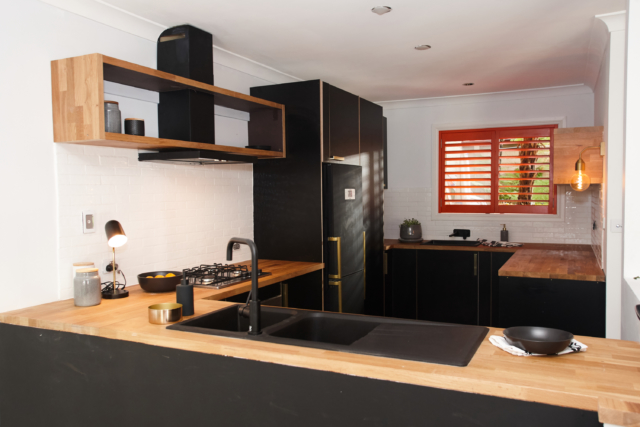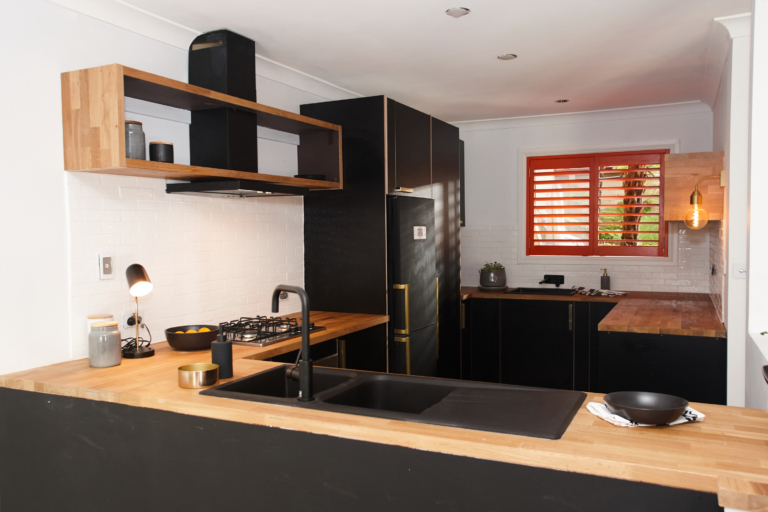 And as someone with navy walls in my bedroom, I loved a lot about the master bedroom, including those brass lights.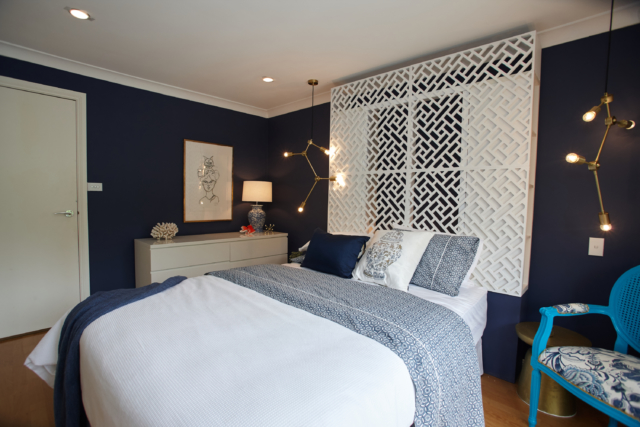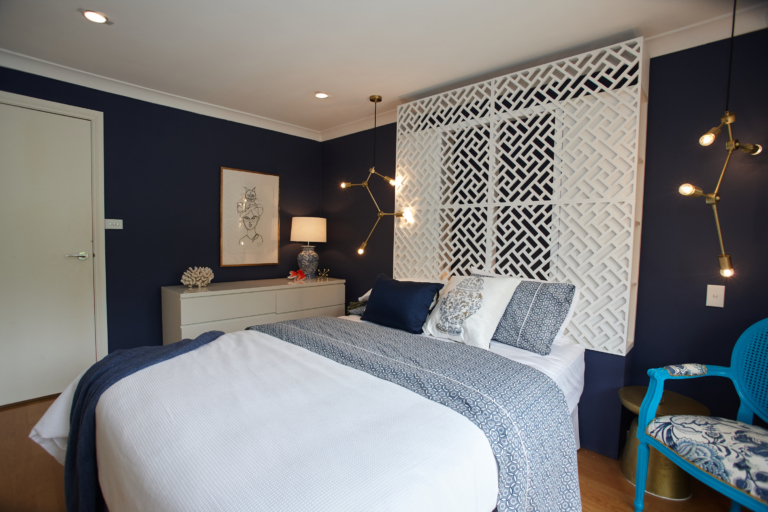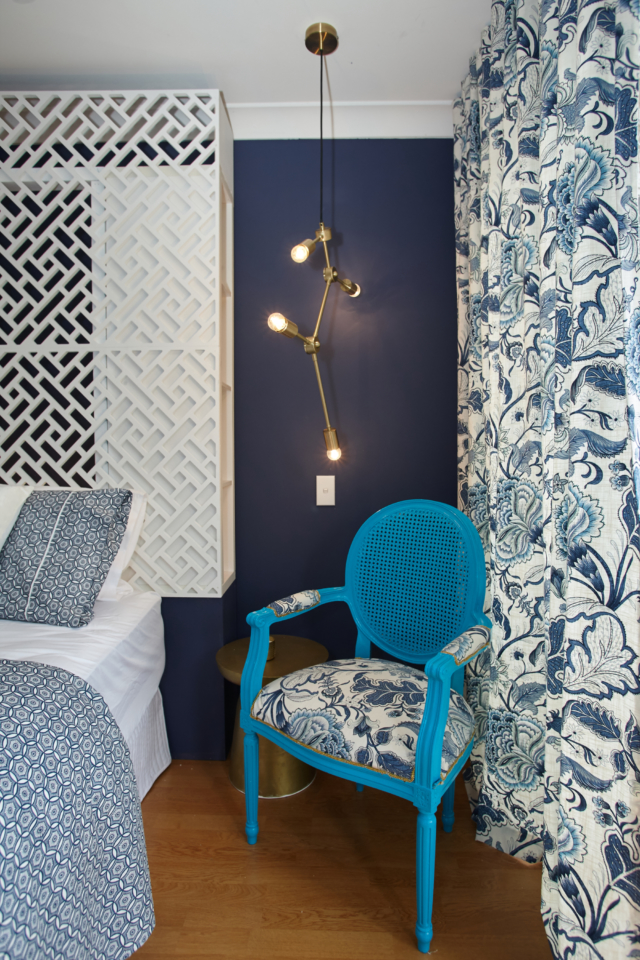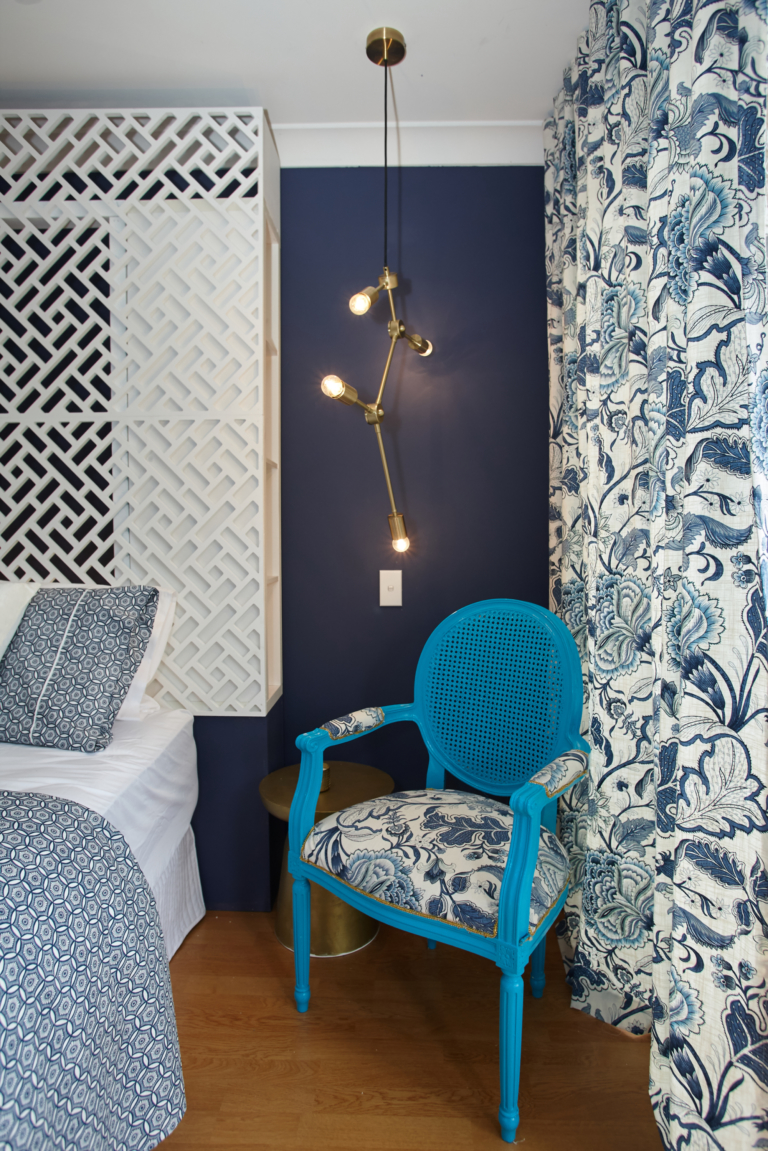 Navy and gold is always a good idea in my book.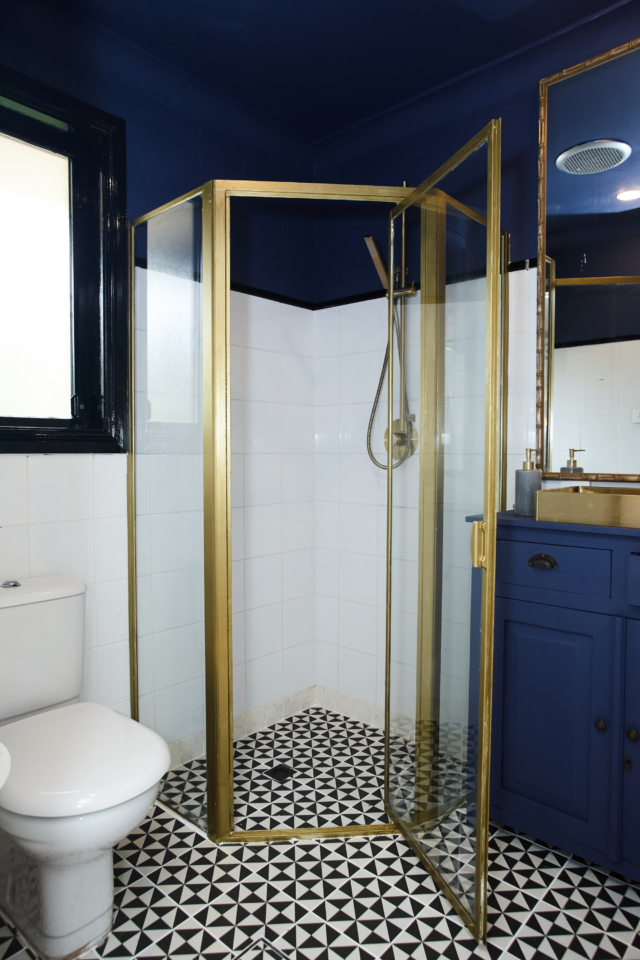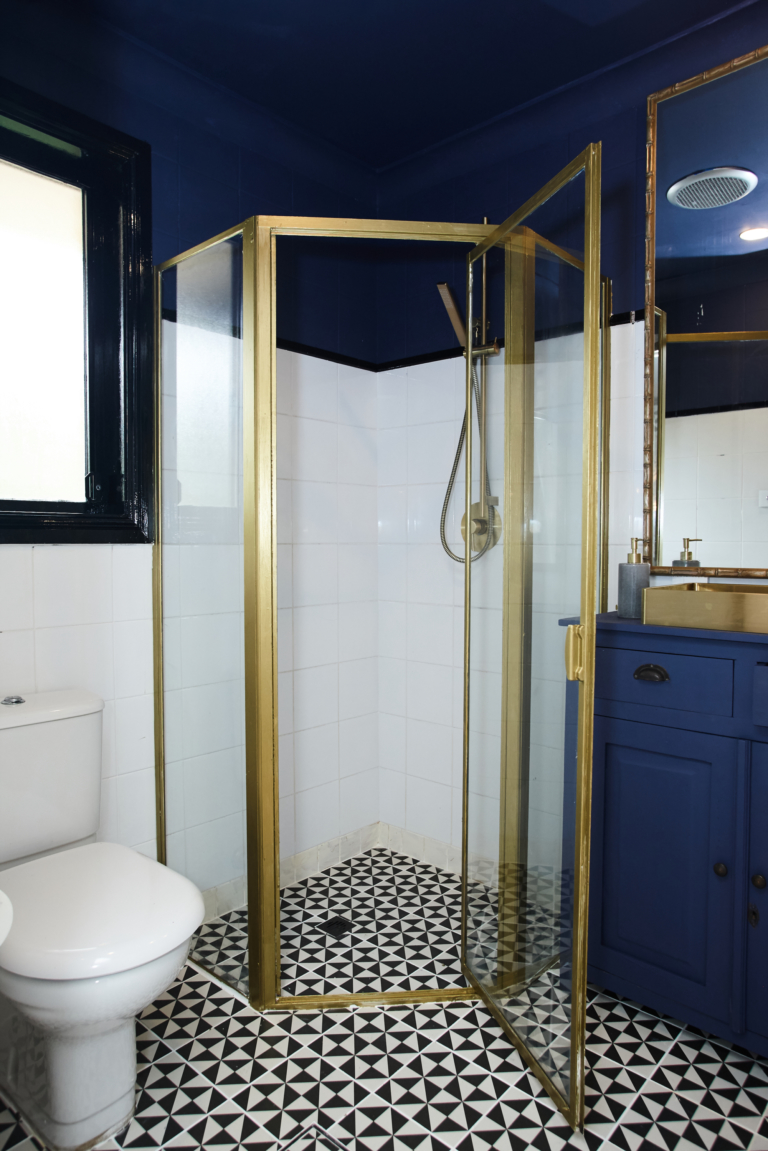 Next week, we can't wait for our friend and contributor Naomi Findlay to be one of the featured designers, alongside Chris Caroll.
Are you watching? Did you watch the original show? What did you think of last week's rooms? We'd love you to share with us in the comments.