Located on the Mornington Peninsula, this 1980's rough diamond got the makeover treatment recently, courtesy of interior designer Tara Daniels of Seahaven Interiors. Nestled on a large bush block, 10 minutes from the ocean, the revamp highlights the home's natural elements and features gorgeous pops of on-trend pink and green.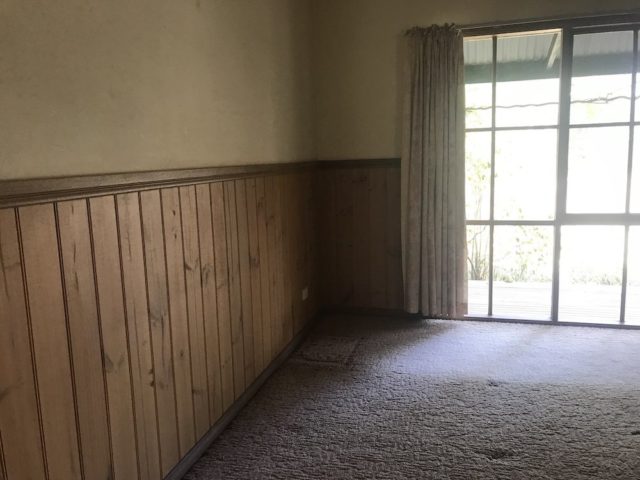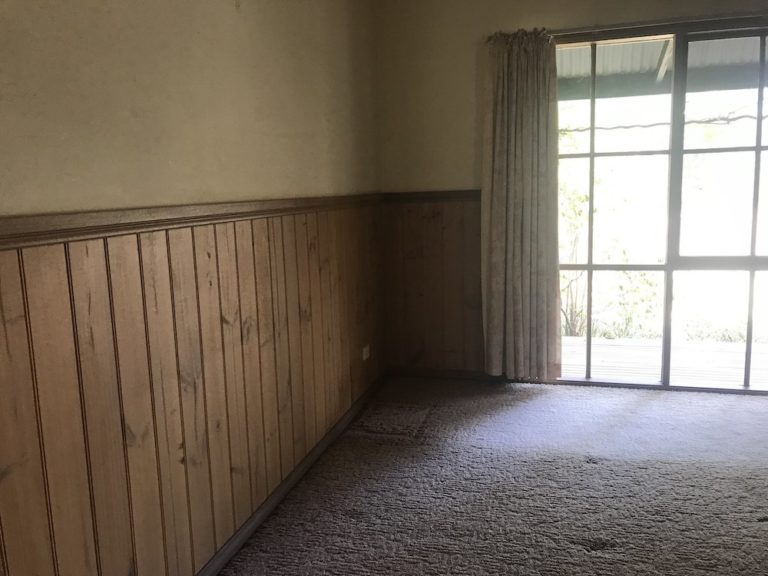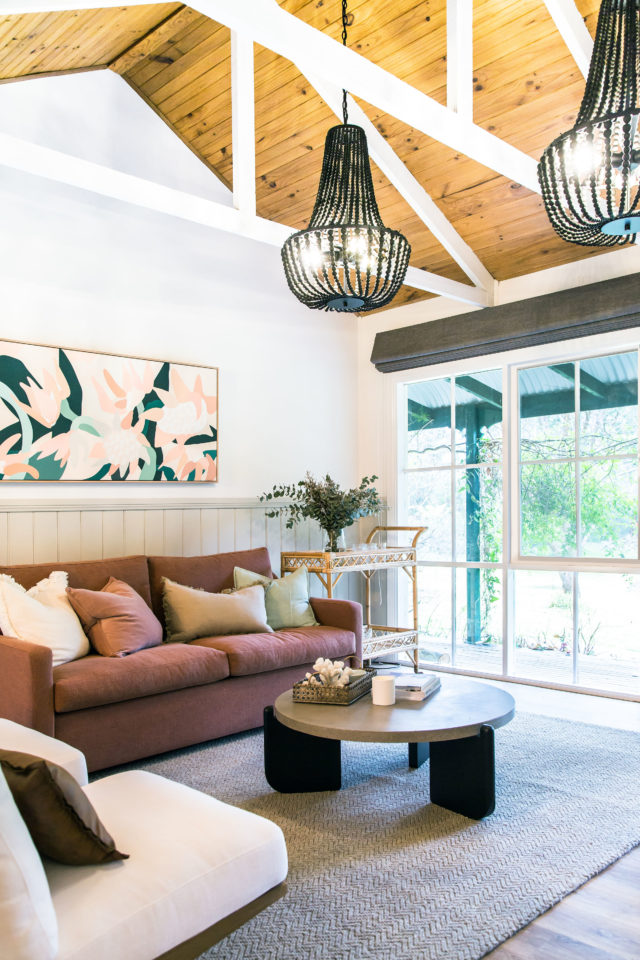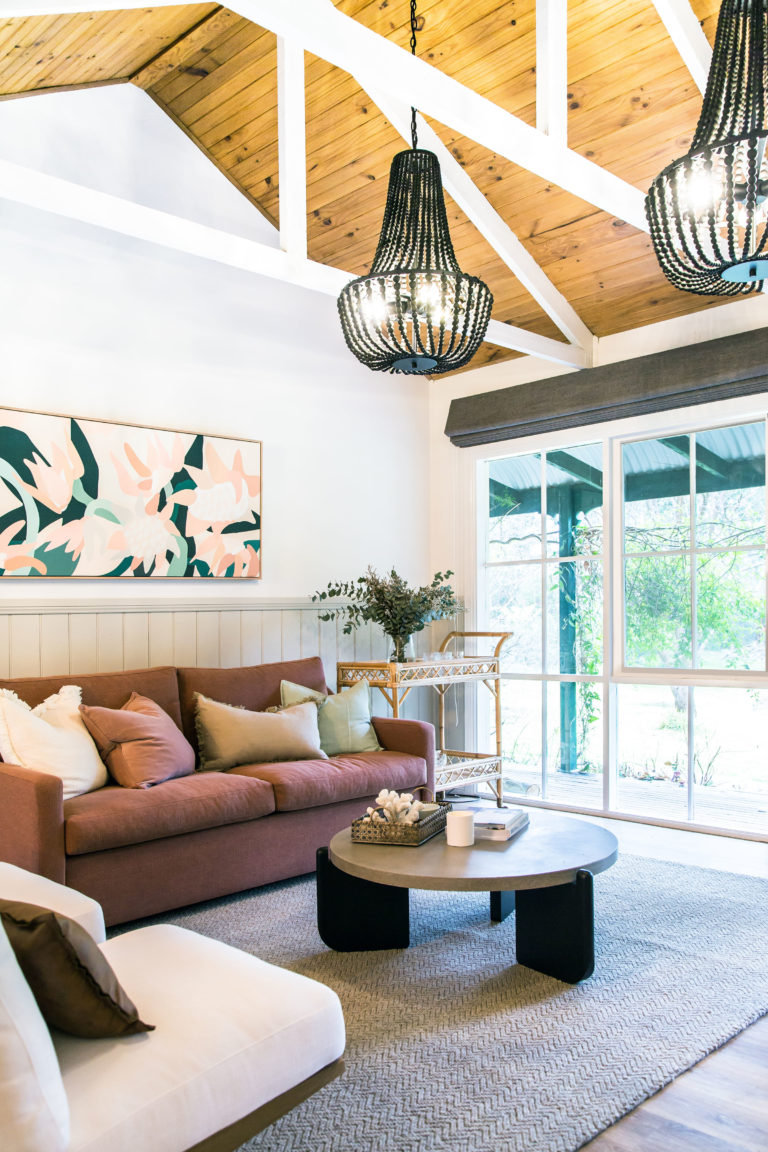 "About a year ago out clients asked us to transform their newly purchased 1980's shack to a cosy coastal retreat. It was a pleasure to create the perfect holiday home for their extended family," says Tara Daniels of the four-bedroom, two-bathroom, single-storey home.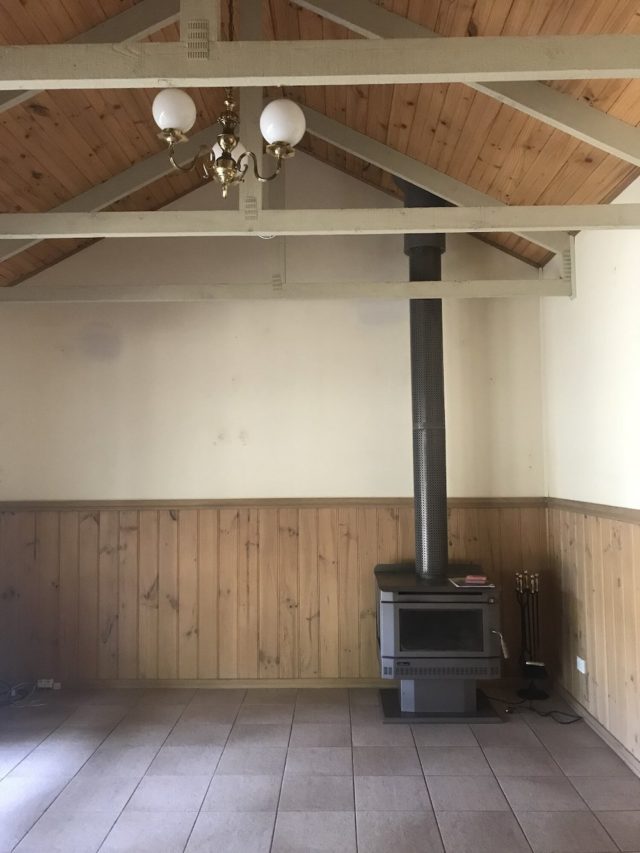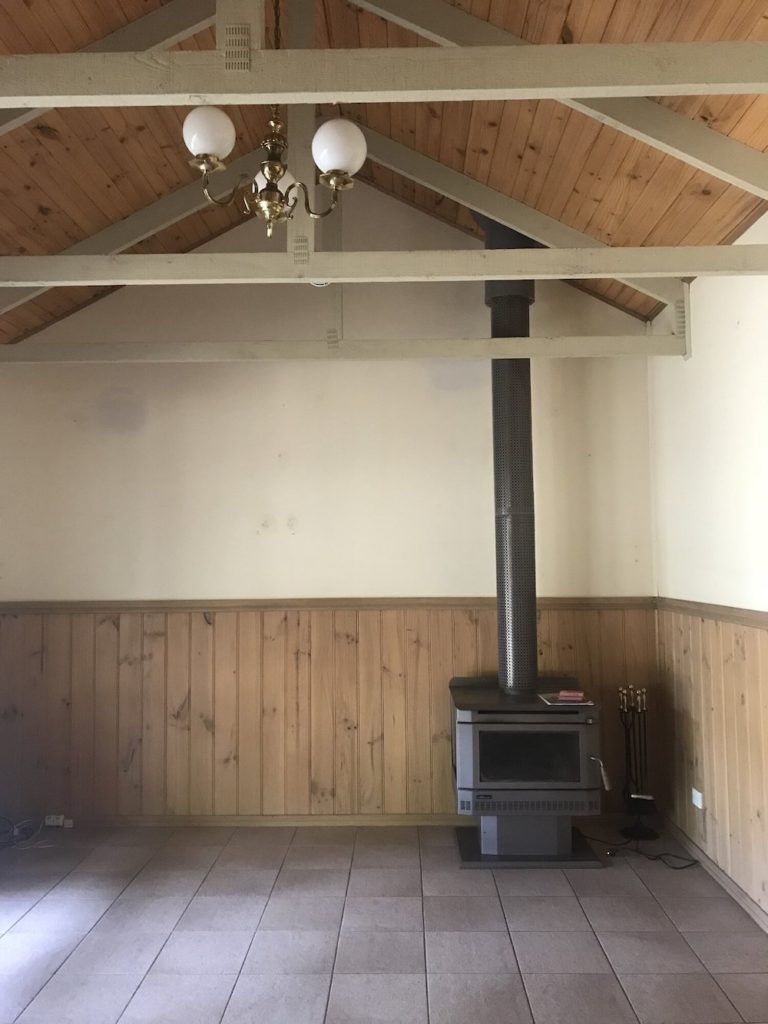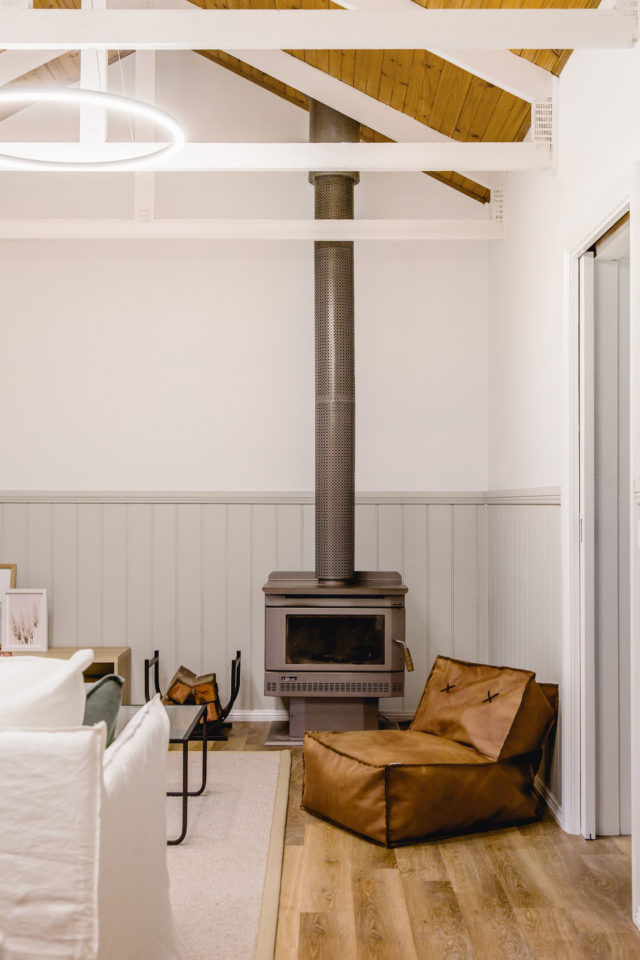 The home was in need of a lot of love; much of it was rotting but there were a couple of original features that had a lot of potential. While both needed painting, the timber wall panels, were one highlight together with the cathedral ceilings which have arguably become the highlight of the home.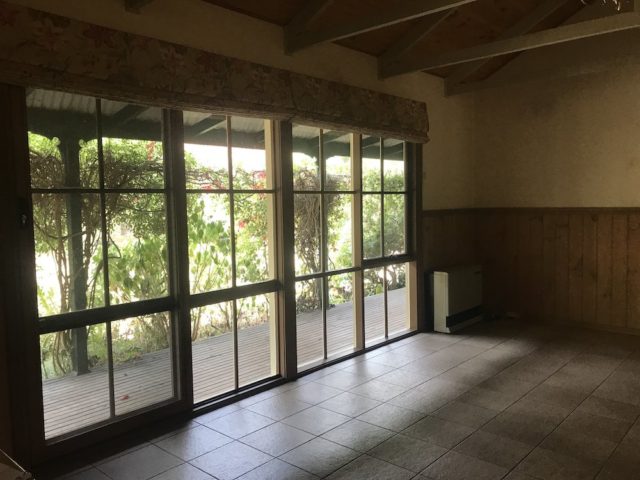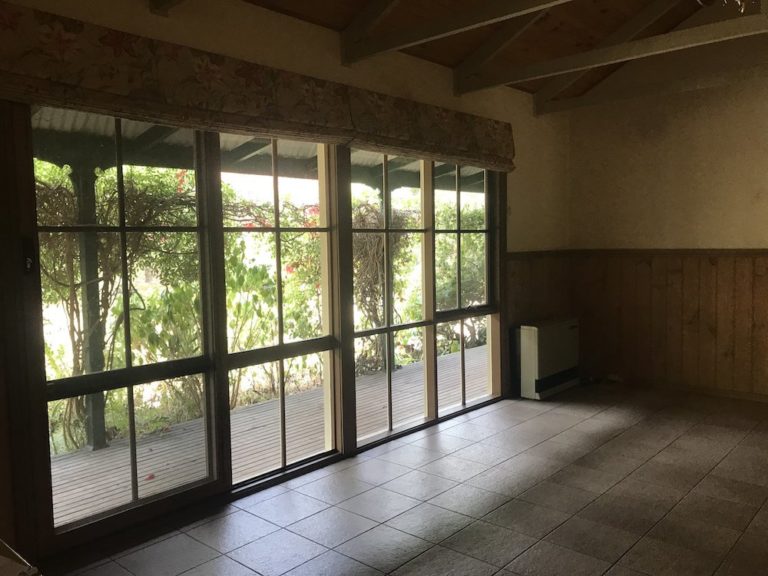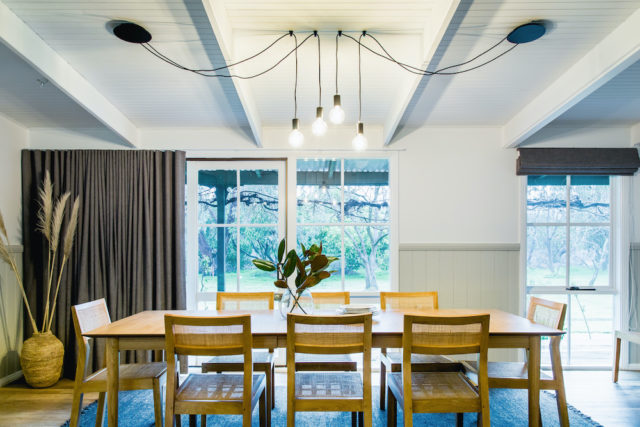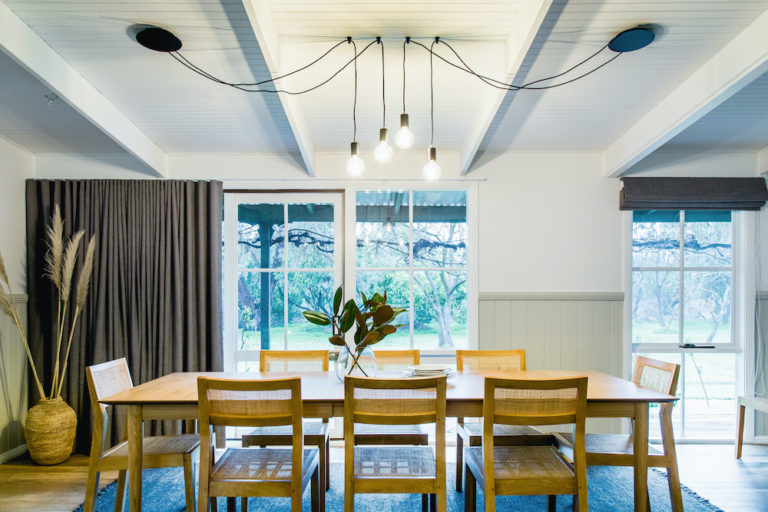 "The cathedral ceiling and beams are spectacular. One side of the house had the cathedral ceiling while the other was lower which felt quite claustrophobic," says Tara who elected to paint the lower side and all the beams white (Taubmans 'Miss Universe'), instantly opening up the space. "It focused attention on the gorgeous ceiling," says Tara.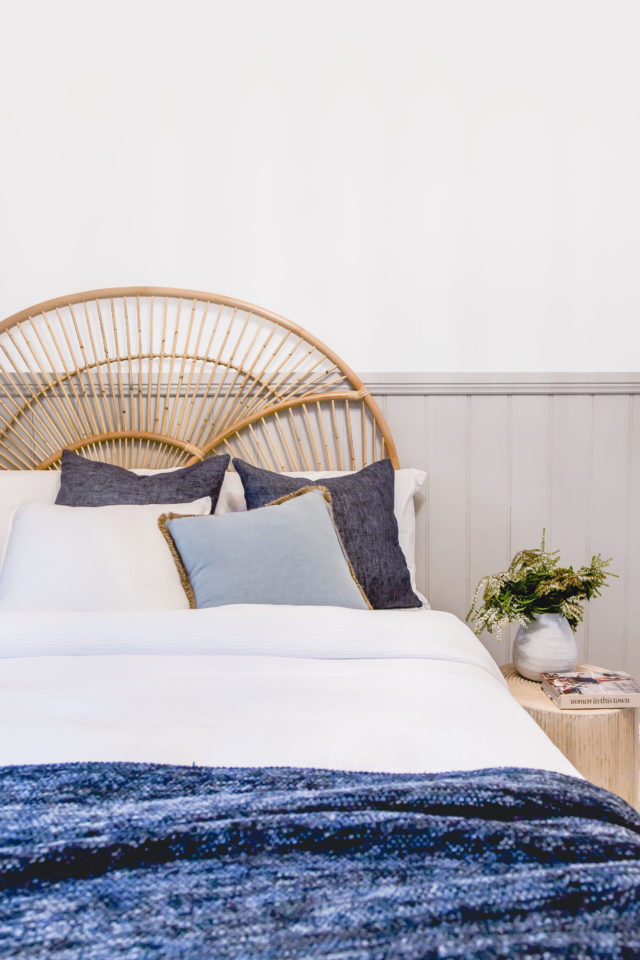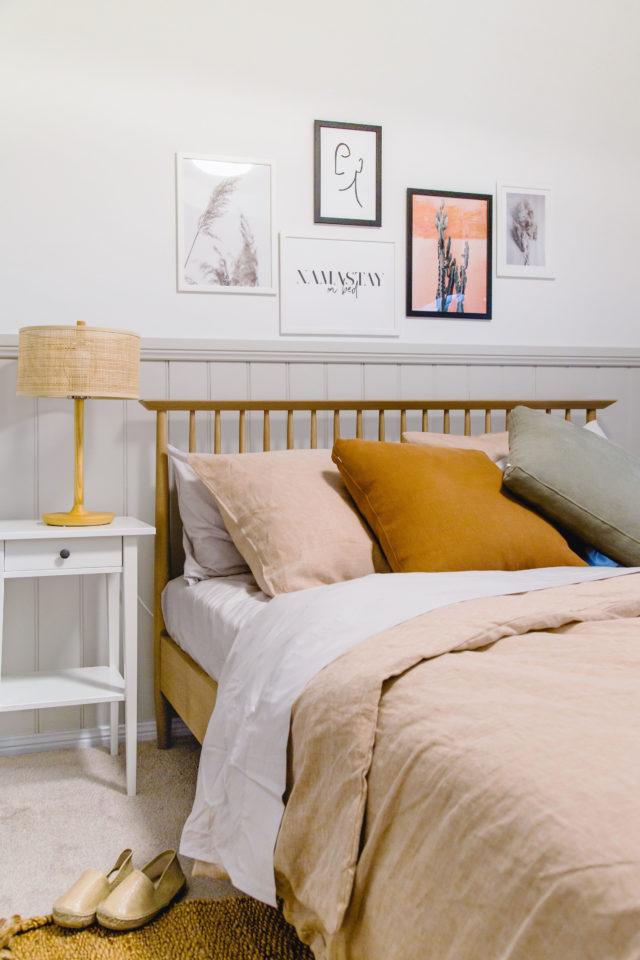 "The timber wall paneling was already there and it's a real show-stopper," says Tara who painted it in Taubmans 'Flint Smoke,' a lovely soft green that echoes the bush landscape outside. Green features in the home's kitchen too; a unique choice, it was one of the first that the clients made.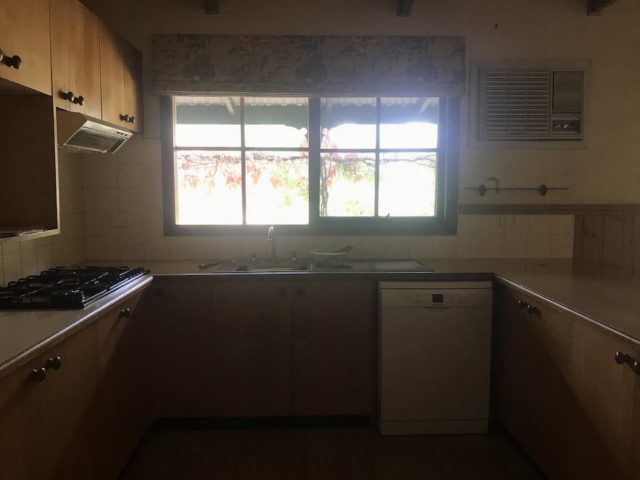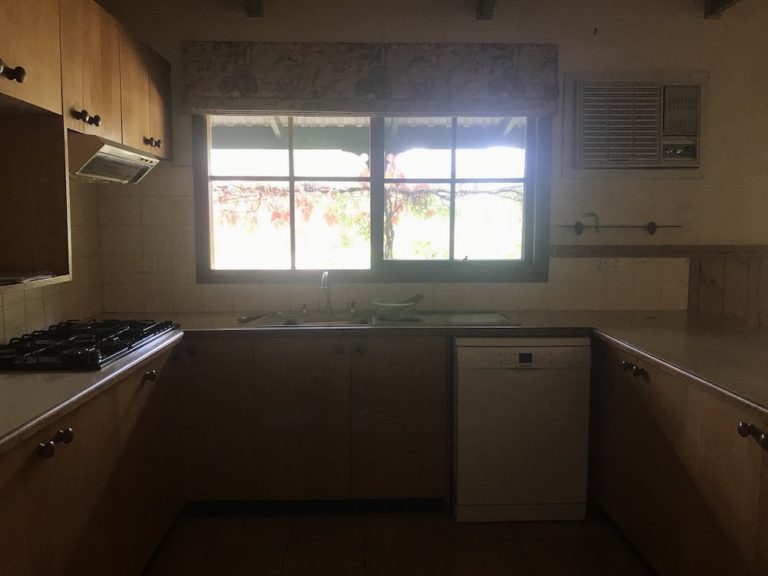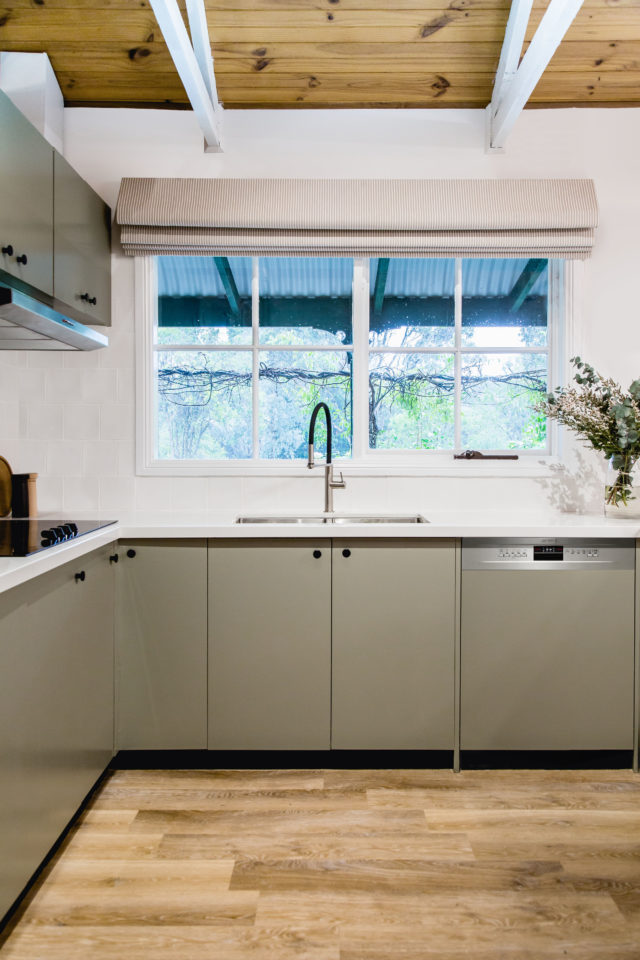 "The colour that we chose for the kitchen cupboard was pointed out in our first consult. It jumped out at the clients as it's very natural, earthy and reminds them of the bushland that surrounds the home," says Tara of the cupboard fronts which are Laminex 'Possum.'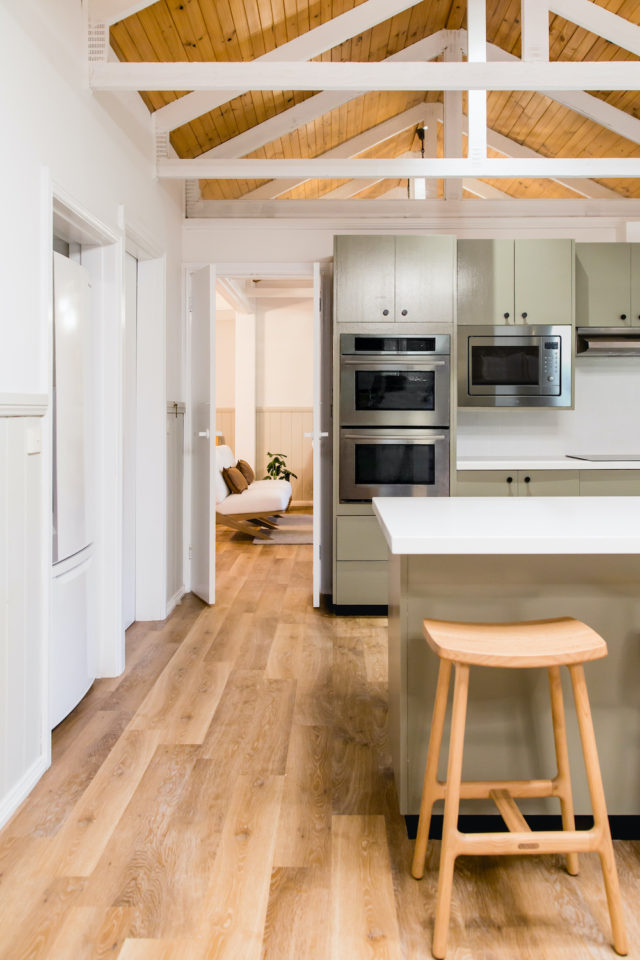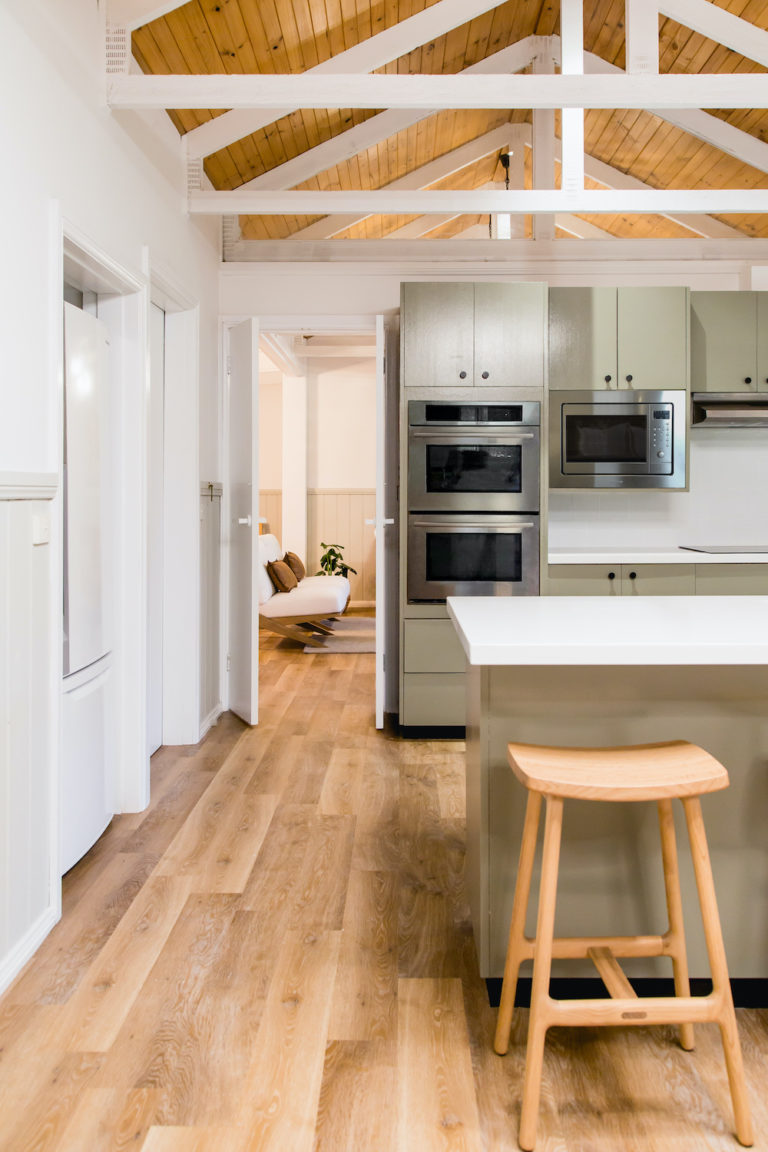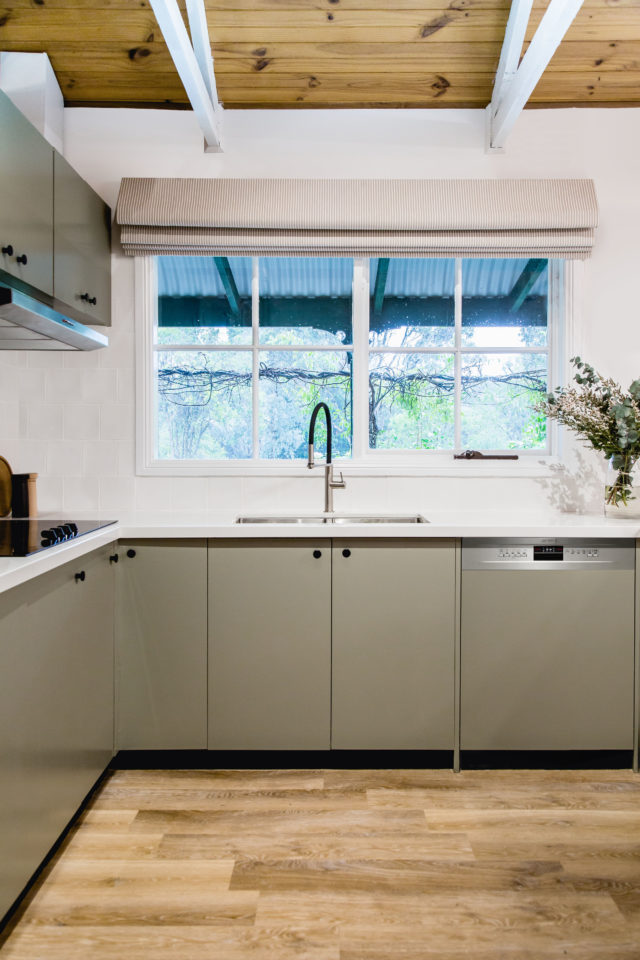 A monumental transformation, Tara is understandably very proud of the entire project. "I loved transforming it to a warm, cosy and welcoming holiday home. The flooring, paint and window furnishings have given the space a new life."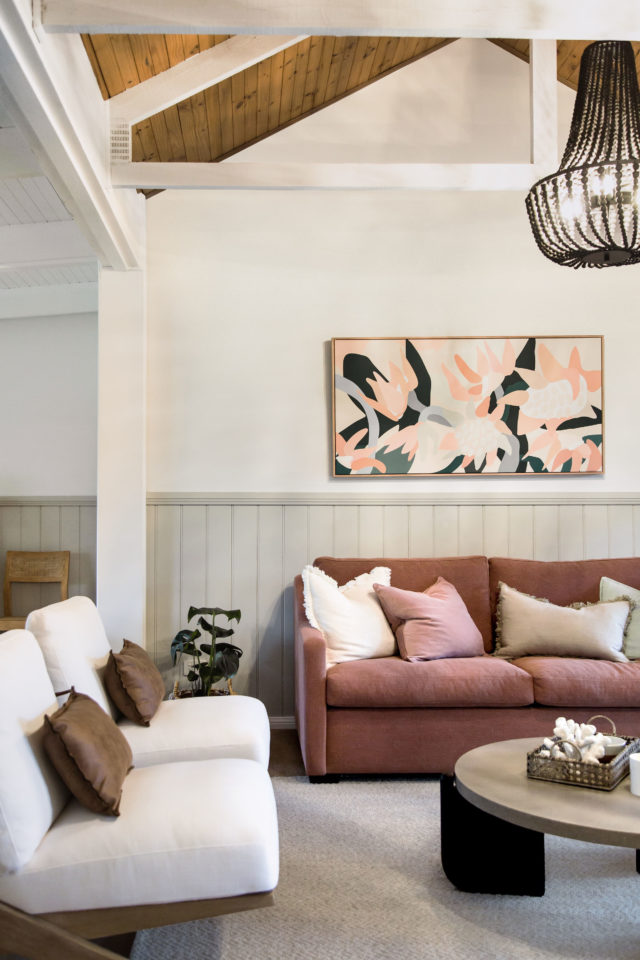 Photography: Suzi Appel
For more on Seahaven Interiors | Another Mornington Peninsula renovation